The human population is growing at an alarming rate of 1.1 per cent every year. We are no longer in the 1800s when the population was just a billion. Currently, we have crossed 8 billion souls on the planet and speeding towards 9.5 billion by 2050 according to projection data from UN Population Division. Air Quality Index data for the world paints a great picture of the ill effects of development.
The core of Europe is breathing in air with Moderate and Unhealthy AQI tags. The US is comparatively in a better position but still has a lot of work to do while major Asian cities are hovering between the Unhealthy and Hazardous categories.
The Air We Breathe
The air we are breathing in is filled with pollutants that consist primarily of particulate matter, carbon monoxide, and sulphur dioxide that enter our lungs and affect the airways inside causing pulmonary and cardiovascular ailments. Using facemasks is a great way to save ourselves outside but is the air inside our homes any good? Deodorants, cleaning agents, refrigerator gases and even printers contribute to the low air quality inside homes. We need to ensure that we are breathing pollutant-free air for the maximum time and air purifiers can be our best ally in this quest for clean air. It's time to use the same technology that ruined our air to our advantage. It's time to clean the air we breathe so that our future generations stay healthy.
What is an Air Purifier?
Air purifiers were once considered novelty items that only the uber-rich could afford. However, thanks to innovation, the technology has become affordable and even the middle class can afford to have one installed in their homes. Air purifiers are devices that work on electricity and draw in air, purify it and then circulate the clean air back into the room. Air purifiers come with mechanical, ionic or electrostatic filtration systems that clean the indoor air from allergens, bacteria and pollutants. The HEPA and carbon filter are common components in popular air purifiers that can absorb particles as small as 0.1 microns while the activated carbon removes odours and harmful gases like carbon monoxide or sulphur dioxide dissolved in the air.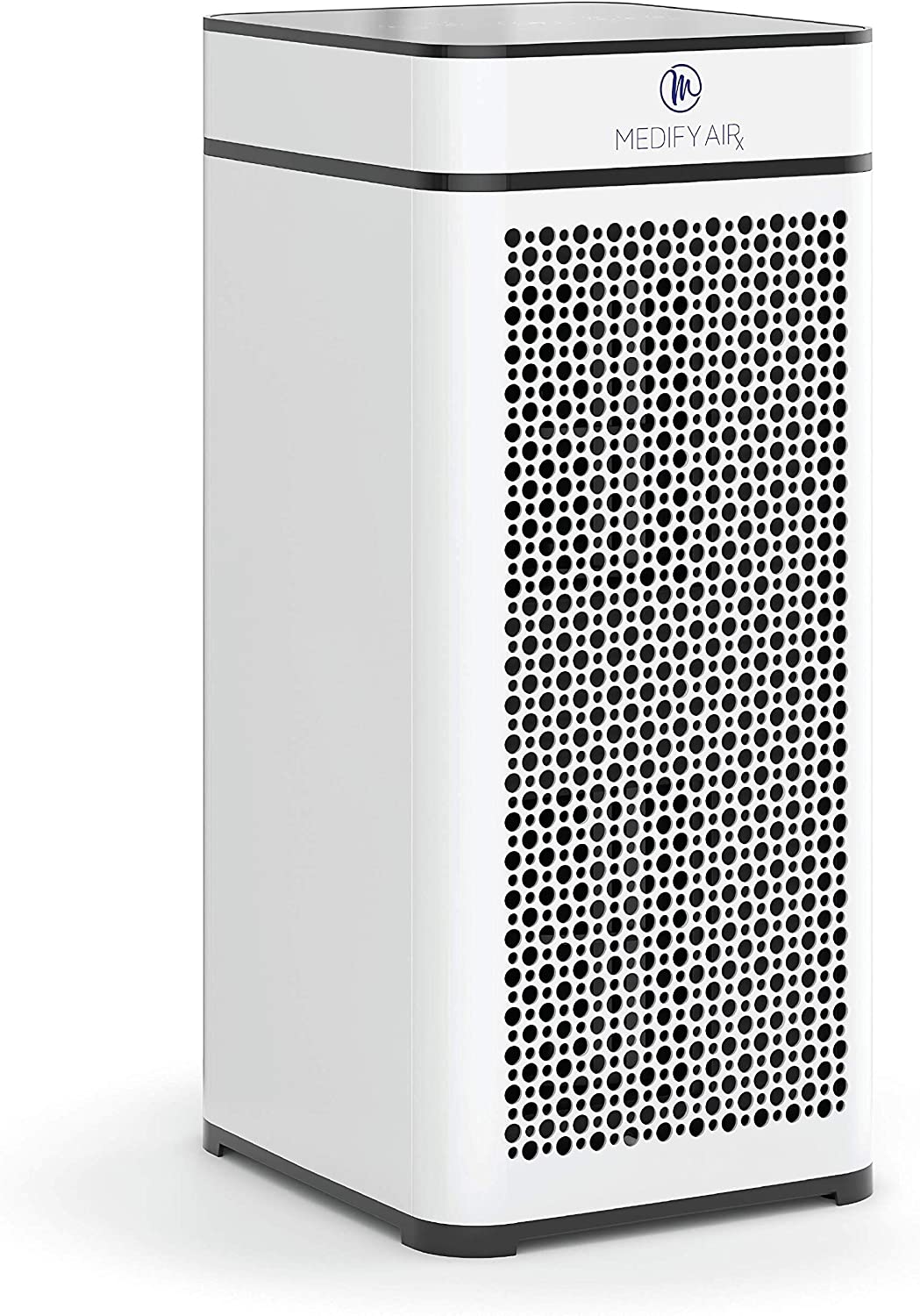 Essential Elements and Considerations of an Air Purifier
Now that we know what genius pieces of tech air purifiers are, let us go through what you need to know about an air purifier to aid you in your purchase.
1. Room Size
Air purifiers come in various sizes and our advice is you purchase separate devices for different rooms. Air purifiers have a range that they can cover hence a small purifier would be thoroughly unfit for a huge hall and defeat its entire purpose. At an affordable range, the Medify MA-40 is a highly rated floor standing purifier that can purify your living room. For the bedroom, the nifty table top Levoit Core 300 would suffice. Air purifiers list the area they cover under specifications and you should get one according to the size of your room.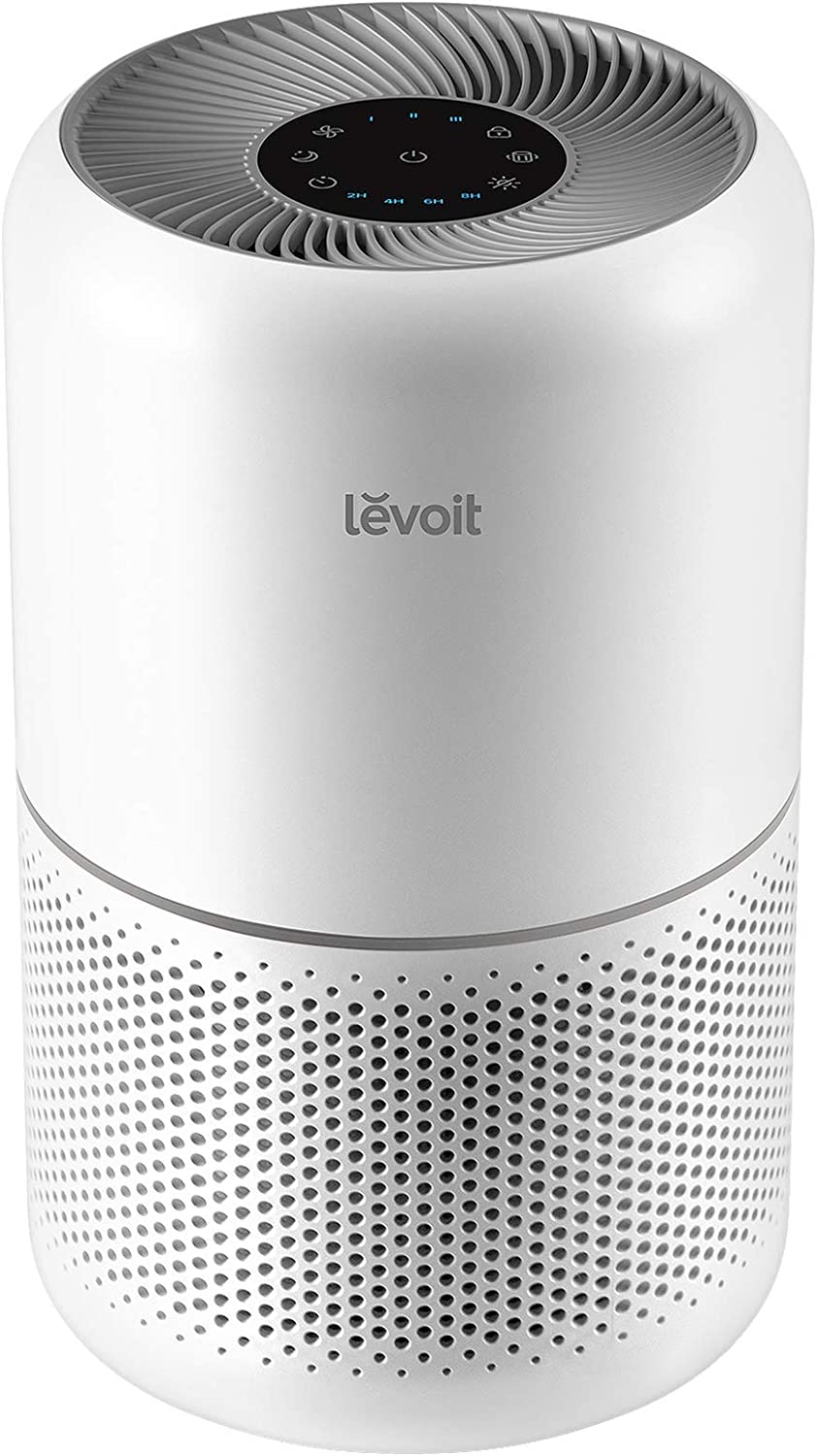 2. Filtration Systems
This is perhaps the most important aspect of an air purifier that needs to be considered while making a purchase. Pre-filters like foam or non-woven polyester filter out pet hairs and feathers before the air moves to finer filtration.
Mechanical filters use a dense web of fine fibres called HEPA (High-Efficiency Particulate Air) filters to filter out 99.97 per cent of particles in the air. These fine particles are present in smoke from charcoal grills and volatile organic compounds in paints. True HEPA filter-enabled purifiers clean the air even from allergens like mould spores and dust.
HEPA-enabled filters remove particulate matters from the air that would otherwise enter the respiratory system and cause airway-related diseases in the long term. Finer HEPA filters remove particles as small as 0.1 microns.
HEPA filters alone do not work on gases and odours hence mechanical filters are combined with additional filters for better air purification. HEPA filters need to be changed periodically for maximum efficiency of the purifier.
Next comes Anti-bacterial or Germ filters that remove the harmful bacteria through a heated core. Many purifiers use Ultraviolet Germicidal Irradiation or UV lamps to kill airborne bacteria, fungal spores and viruses. This microorganism removal ensures safety from air-borne diseases.
Activated Carbon filters in a purifier absorb unwanted odours and harmful gases that home appliances like refrigerators and air conditioning units emit. These harmful gases make the inner walls of the trachea thin and cause life-threatening ailments in the long run. Carbon filters out smoke, and fumes that are emitted from charcoals or incense sticks. Carbon filters too like HEPA filters need to be replaced after a certain period.
An example of the different stages of filter is shown below.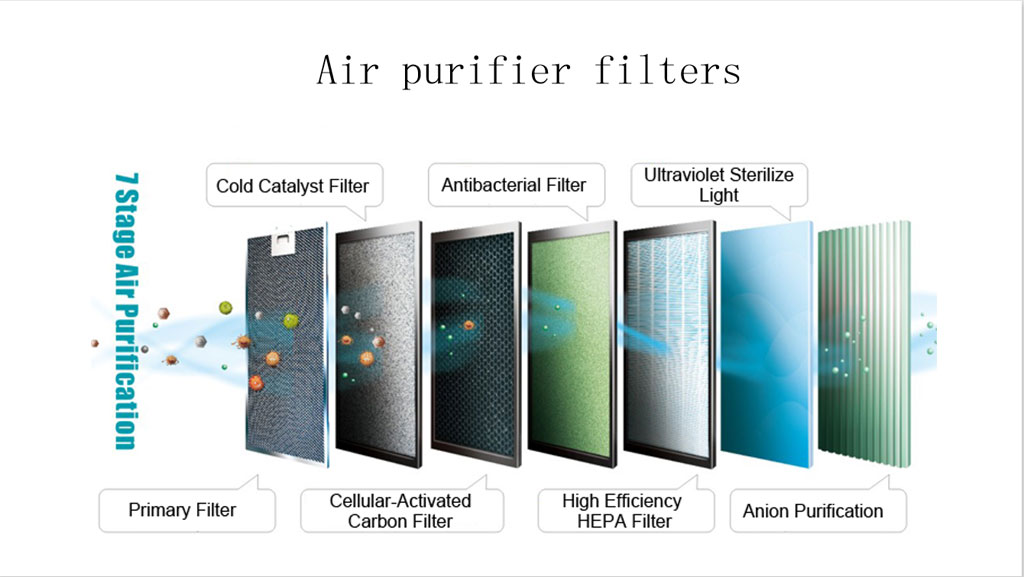 3. Specific Filtration Types
If you have a pet, your air purifier must filter out pet hair. Purifier costs can vary based on the elements they filter. Hence, you should get one specific to your health and home needs. If you are a smoker, your purifier must have a carbon and smoke filter to remove smoke particles and tobacco odour.
4. Clean Air Delivery Rate (CADR)
CADR is the volume of clean air that the air purifier produces on the highest speed setting. Higher CADR ensures a faster and more efficient air purification system. CADR is measured in cubic feet per minute and anything near 200 is considered very good. If you want excellent air quality, you need to spend more on a purifier with a CADR of over 240. The Bissel Air400 is an excellent value-for-money air purifier with HEPA and carbon filter and has a CADR of 279 for a medium-sized living room.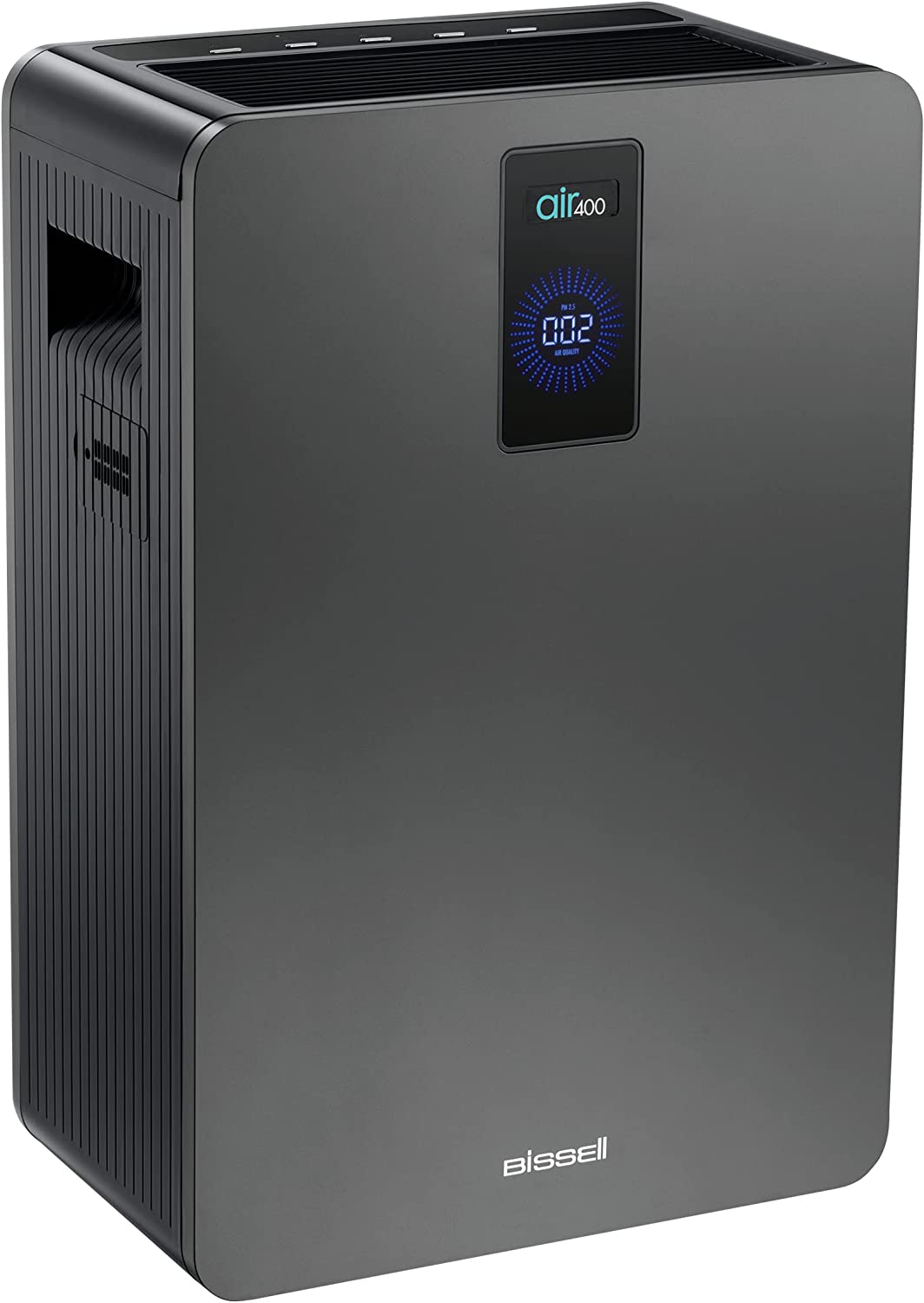 5. Power Consumption
Air purifiers need to run 24/7 to be effective hence factoring in power consumption numbers is essential. Energy Star certified models ensure better efficiency and low power wastage. If you can get an AHAM Verified purifier you can rest assured that your device is certified by the Association of Home Appliance Manufacturers for high quality and efficiency. The Blueair Protect 7470i is a Wi-Fi supported, Quiet Mark approved premium purifier that is both Energy Star and AHAM certified.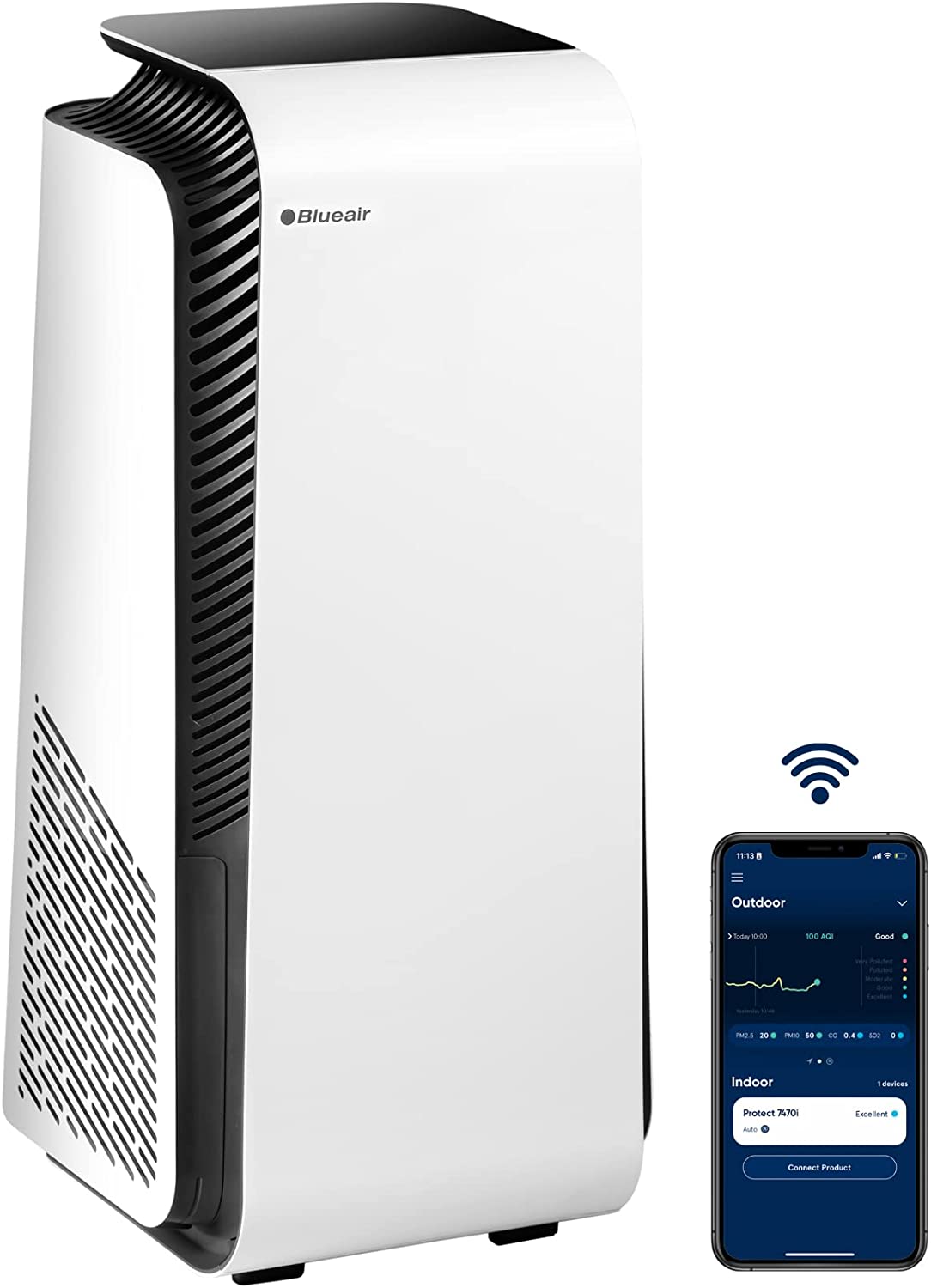 6. Turbo Mode, Silent Mode and Noise Level
Purifiers generate high decibels when letting out air, which could be very annoying when you are sleeping. However, if there were guests in the house, the air needs to be purified faster and hence the Turbo Mode comes in handy. Many models come with similar speed regulators that can be adjusted to reduce the noise generated albeit at the cost of reduced air filtration. This is particularly useful at night when the general AQI is a bit higher than daytime or when you are watching your favourite show. The Blue Pure 411 purifier for example works at 18dB and achieves 99.97 per cent filtration.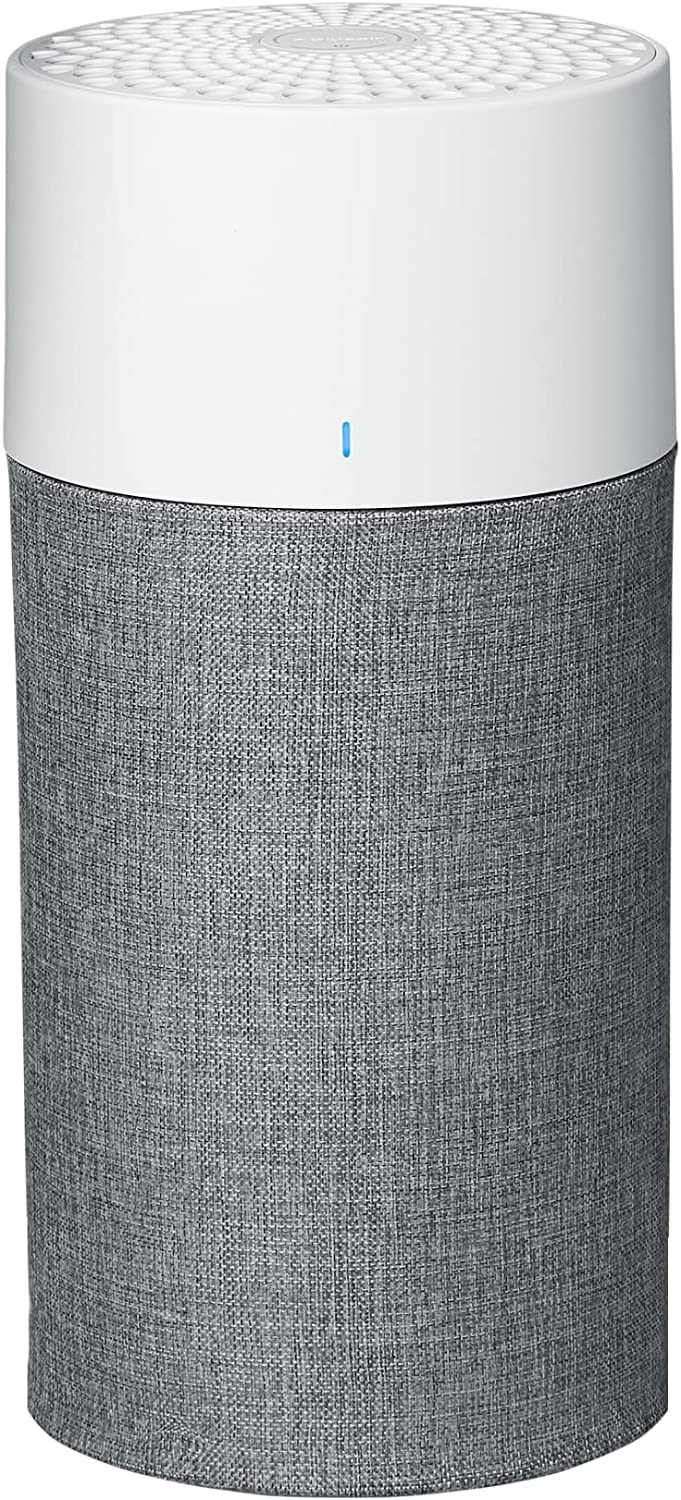 7. Filter Replacement Costs
Air purifiers need maintenance too and most of them come with an indicator that tells you when the filter needs to be cleaned or replaced. Detailed research should indicate spare filter costs for specific models. Usually, carbon filters get saturated quickly and need a replacement every three months. Spares can cost you around $50 while the HEPA filters can cost anywhere between $50 to $200 and needs to be replaced once in 9-12 month. Some purifiers like the Levoit Vital 100 come with washable carbon filters that reduce their maintenance cost.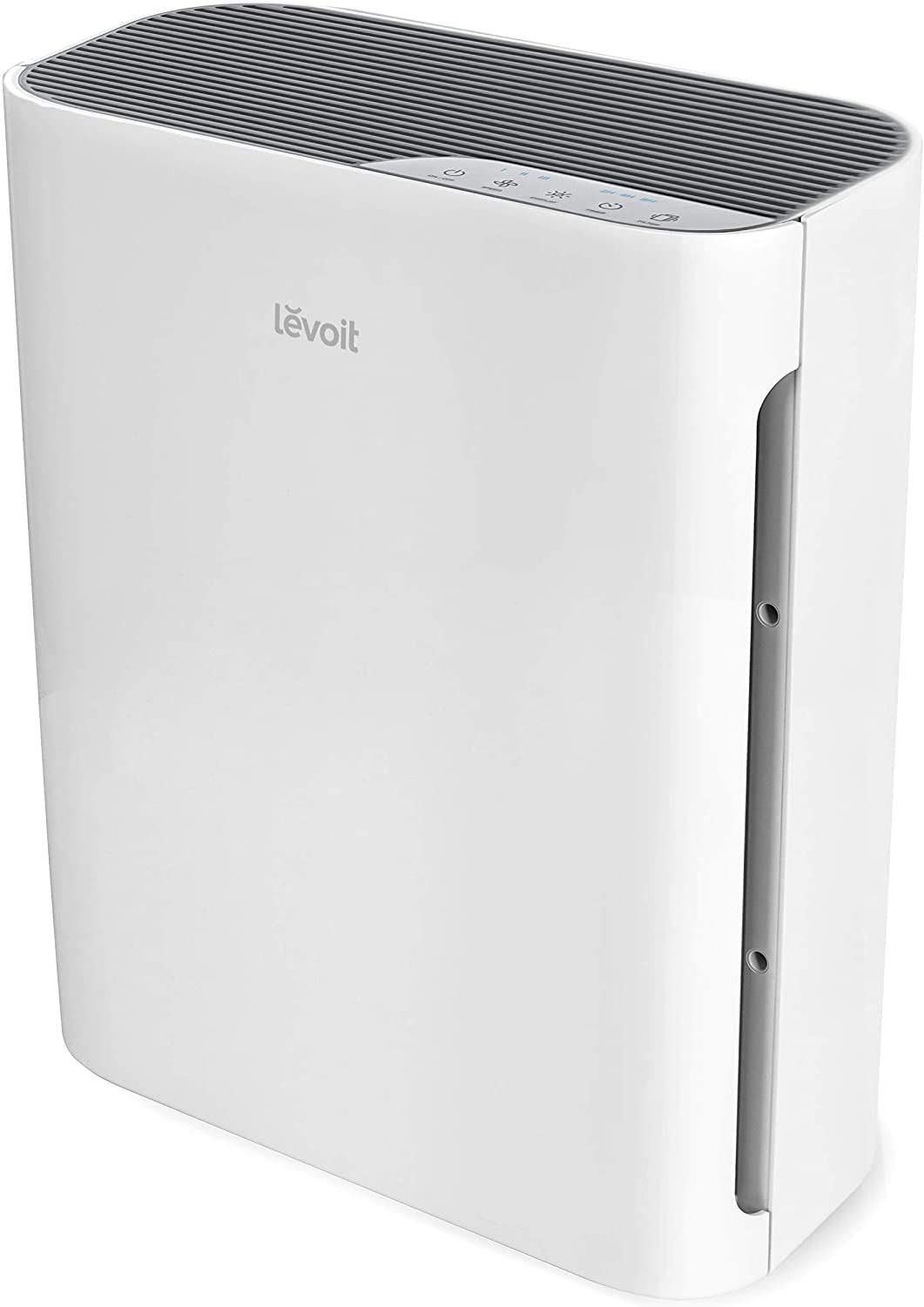 8. Size and Placement
Now that you are determined, that you need an air purifier, it's time to fix a spot to place it in the room where there is unobstructed airflow and you spend the most of your time when at home. For many, it's the living room and at a reduced speed, you can place it in the bedroom too but a bulky air purifier would be an inconvenience to move around and hence you should choose your unit wisely. Bedrooms are usually smaller than living rooms hence getting a separate smaller purifier for the bedroom is perhaps a more convenient option.
9. Smart Features and Indicators
A nice-to-have feature of air purifiers is their support for smart devices. Smartphone compatibility allows you to monitor the performance of the purifier with ease. The application indicates the current AQI and other usage matrices such as power consumption, recommended speed etc. The application also shows the condition of the filters inside and indicates when they are due for change or cleaning. The Gocheer GH-Demon is a plus size purifier that offers medical-grade air purification and real time-monitoring with a super high CADR of 1000. It is compatible with Wi-Fi and allows in-app monitoring.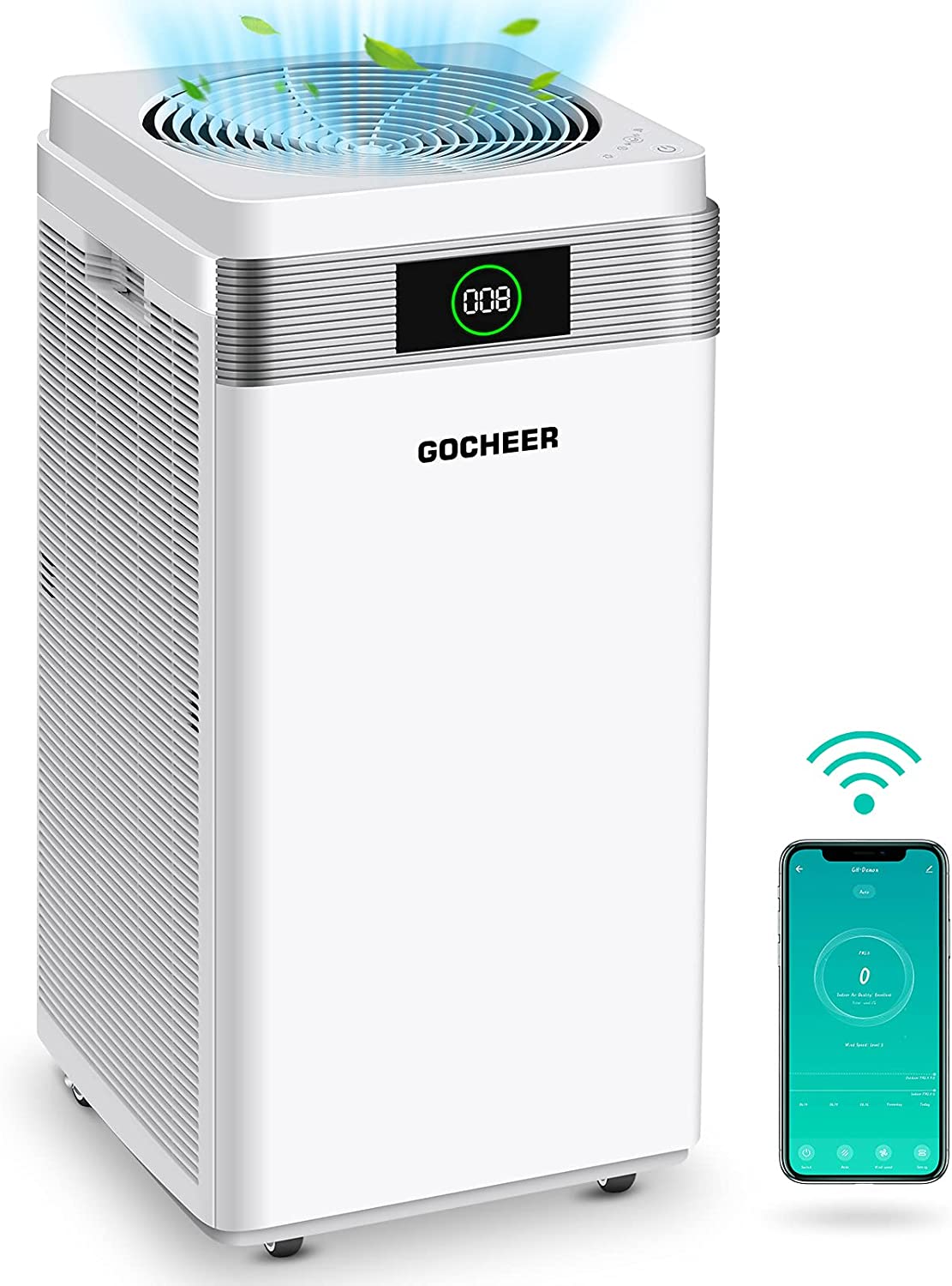 Conclusion
Air purifiers are the need of the hour today due to the increased pollution we have to live with. Almost 99 per cent of people have water purifiers installed in their homes to ensure safety from water-borne diseases but are not concerned about the air quality, which is alarming. Waterborne pollutants strike quickly and there are handy medications for them but air-borne pollutants are silent killers that don't let their presence known until it's too late. A healthy lifestyle is never complete until we breathe in pure air. Now that getting clean and purified air is affordable, we should grab the opportunity, get an air purifier for our homes as soon as possible, and impart a healthy life to our future generation and ourselves.