Your backyard is an extension of your home – a place where you can relax, entertain, and enjoy the beauty of nature. If you're looking to revamp your outdoor space, a backyard makeover can transform it into a stunning oasis that reflects your personal style. Whether you have a large or small yard, there are plenty of ideas to help you create a space that you'll love spending time in.
It is time we take a look again at backyard makeovers to enhance your outdoor living. The last time we did this was part of a Modern Backyard Ideas Series starting with over 90 ideas. We then looked at ways to spruce up the garden to make it more inviting and easy ways to create your own day spa in the backyard for some self pampering. In this article, we'll explore some of the more exciting ideas to apply to your backyard that can totally elevate your outdoor living experience.
Our Modern Backyard Design Ideas Series
Modern Backyard Design Ideas 20 ideas
Modern Backyard Ideas with Water Feature 37 ideas
Modern Backyard Ideas with Outdoor Fireplace 22 ideas
Modern Backyard Ideas with Swimming Pool, Jacuzzi or Dipping Pool 13 ideas
RELATED:
10 Ways to Spruce Up The Garden
10 Easy Ways to Create a Day Spa in Your Own Backyard
15 Exciting Backyard Makeover Ideas to Transform Your Outdoor Space
1. Create a Cozy Outdoor Lounge Area
Transform your backyard into a cozy and inviting lounge area by setting up comfortable seating options. Consider investing in weather-resistant outdoor furniture such as plush sofas, chairs, and ottomans. Enhance the ambiance with soft outdoor lighting, such as string lights or lanterns. Complete the space with colourful throw pillows and blankets to add a touch of personality and warmth. Plastic rattan wicker style modular sofa sets are all the rage right now. They are configurable to fit any space and offer plenty of seating options, one simply has to re-arrange the sectional pieces.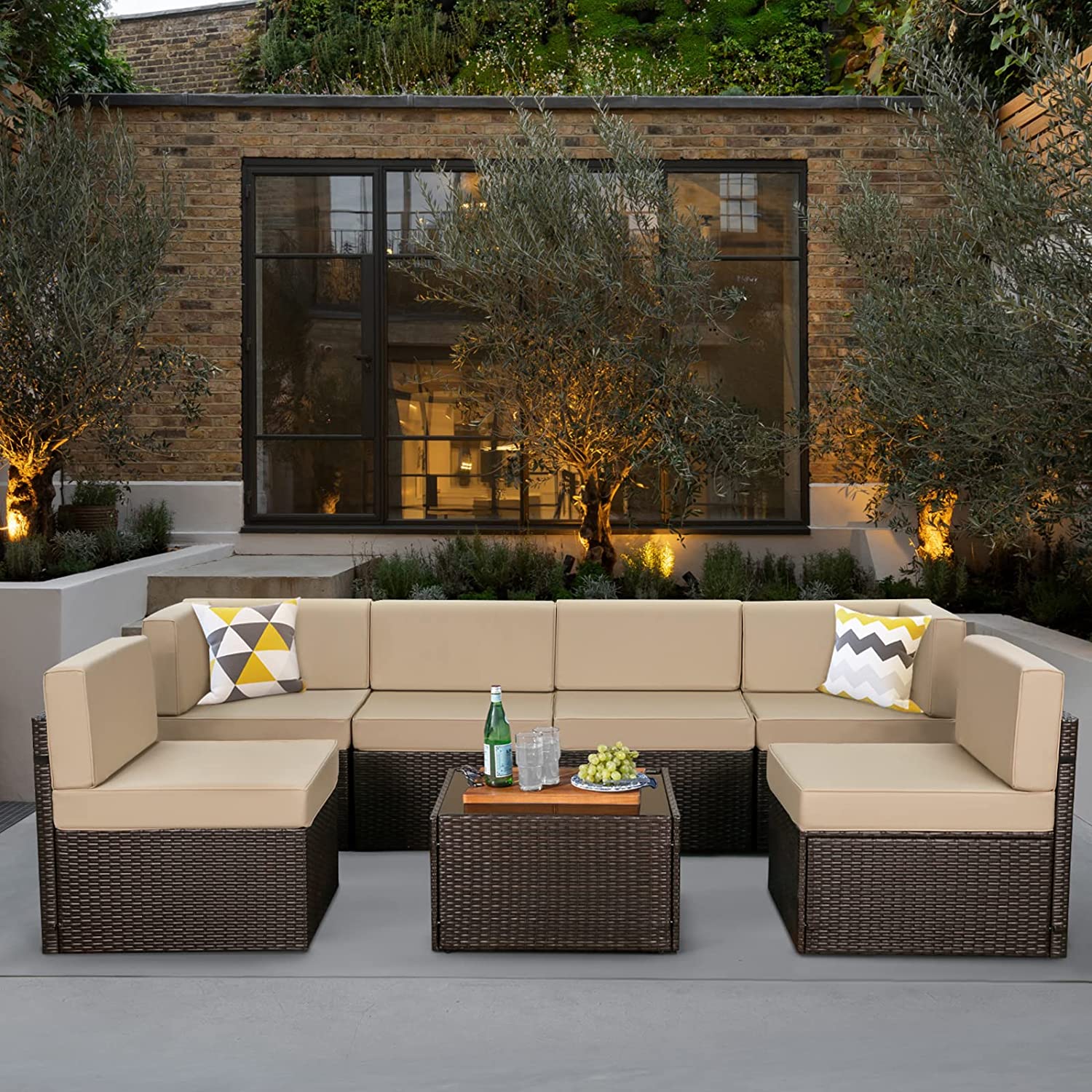 2. Build a Fire Pit
A fire pit is an excellent addition to any backyard, providing a focal point and creating a cozy gathering spot. You can choose from a variety of options, including built-in fire pits or portable ones. Surround the fire pit with seating, such as benches or Adirondack chairs, for a relaxing and enjoyable outdoor experience. Don't forget to check local regulations and safety guidelines before installing a fire pit. And, if you are not one to build your own, you can pick one from the many different designs available. Some of these even come with integrated grilling grate to cook your dinner.
RELATED: Modern Backyard Ideas with Outdoor Fireplace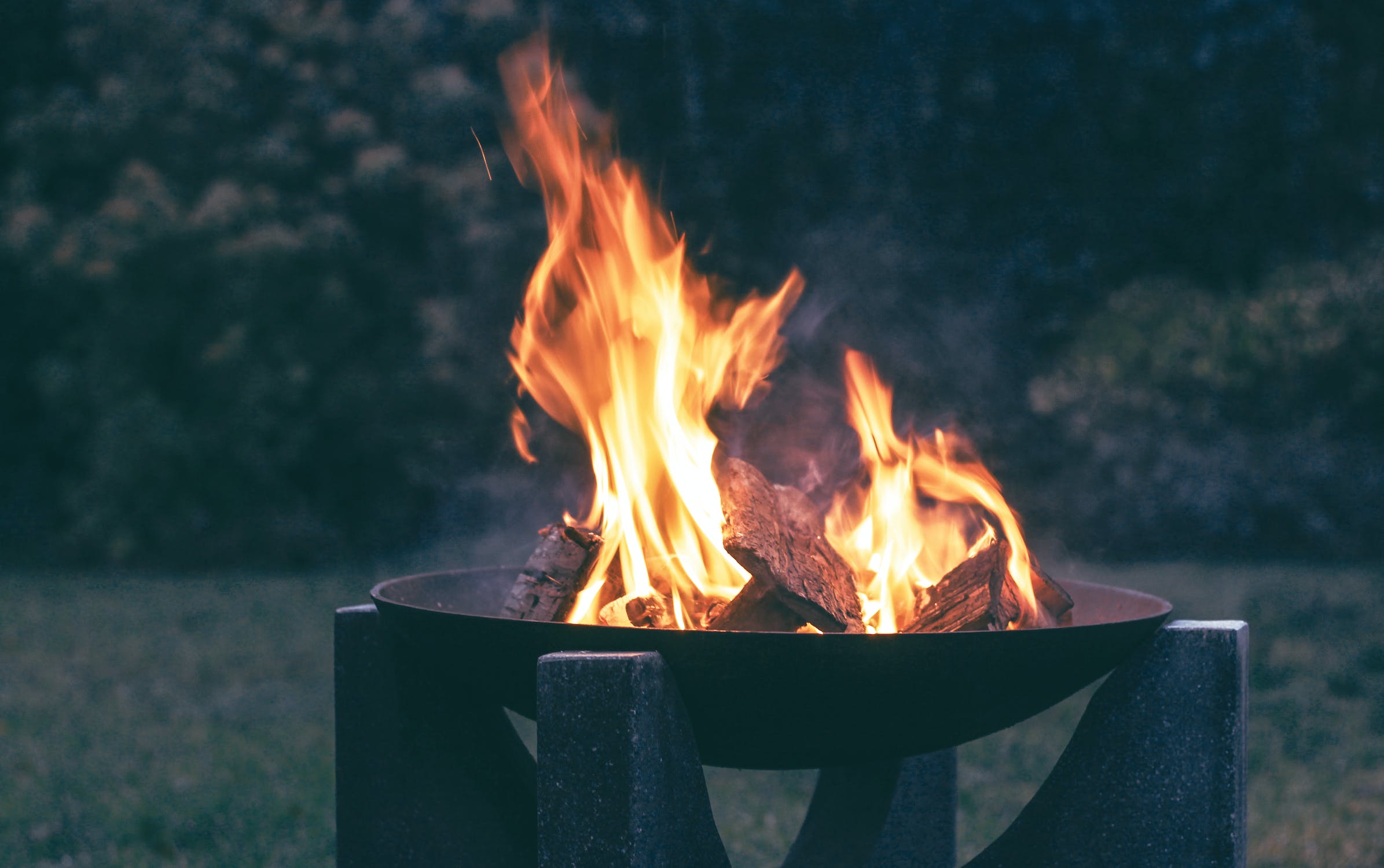 3. Install a Water Feature
Adding a water feature to your backyard can create a sense of tranquility and bring a touch of nature to your space. Consider options like a small pond, a cascading waterfall, or a decorative fountain. The soothing sound of flowing water can provide a calming effect and serve as a focal point for your outdoor area. If you have the space, you can design your water feature to double as a dipping, taking your backyard relaxation to the next level.
RELATED: Backyard Ideas with Water Feature or Decorative Pond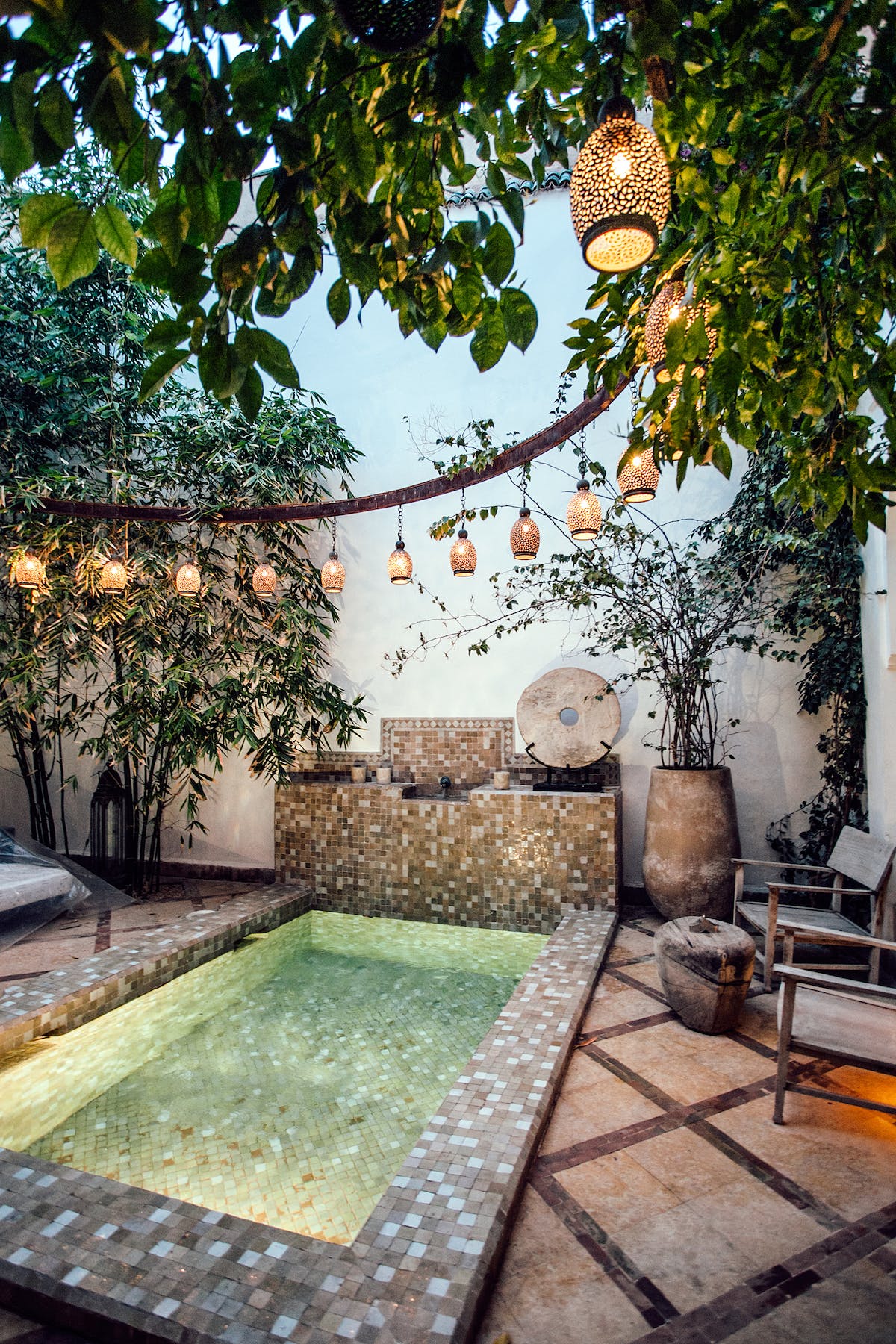 4. Design a Beautiful Outdoor Dining Space
If you enjoy hosting gatherings or simply want a dedicated space for outdoor meals, create an inviting dining area. Invest in a durable outdoor dining table and chairs that can withstand various weather conditions. You can add shade by installing a pergola or umbrella. Consider accessorizing the space with potted plants, table linens, and outdoor-friendly dinnerware to create a welcoming atmosphere. Again, wicker styled plastic dining furniture are the most common these days. They are UV protected and are weather resistance. However, to ensure a long useful life, we would still recommend covers  for them when not in use or in the harsh weather months.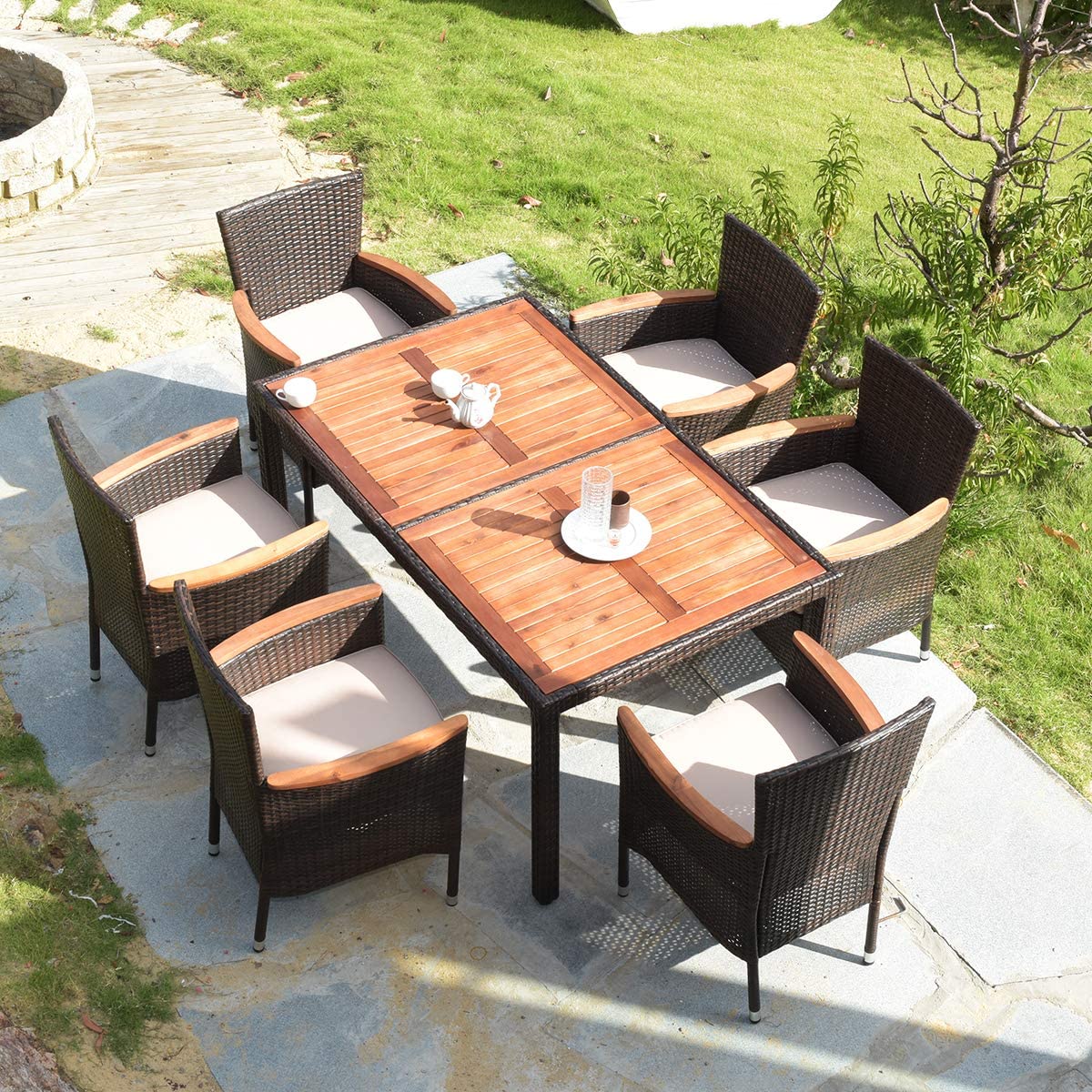 5. Build Raised Garden Beds
Transform a portion of your backyard into a thriving garden oasis by building raised garden beds. These beds provide better soil drainage and make gardening more accessible. You can grow a variety of plants, flowers, and even herbs and vegetables. Raised garden beds not only add visual appeal to your backyard but also offer the satisfaction of growing your own produce. Plus, it is easy to put together even for the most novice of DIYers.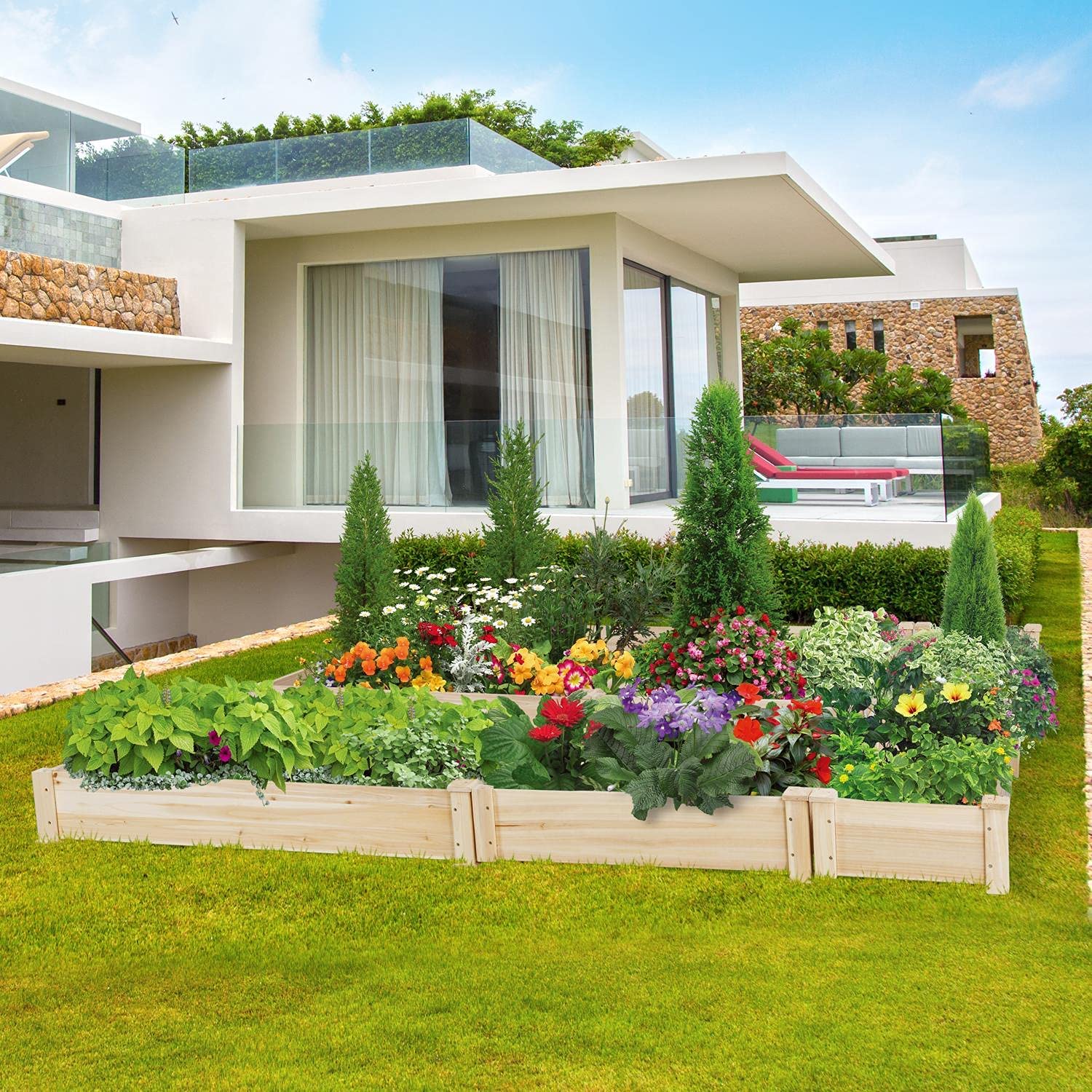 6. Establish a Play Area for Children
If you have children or frequently host family gatherings, consider creating a dedicated play area in your backyard. Install a swing set, a sandbox, or a playhouse to keep the little ones entertained. Ensure the area is safe by using soft landing materials, such as rubber mulch or artificial turf, and check for any potential hazards. If you prefer something less permanent and for the occassional play, inflatable bounce house is your option.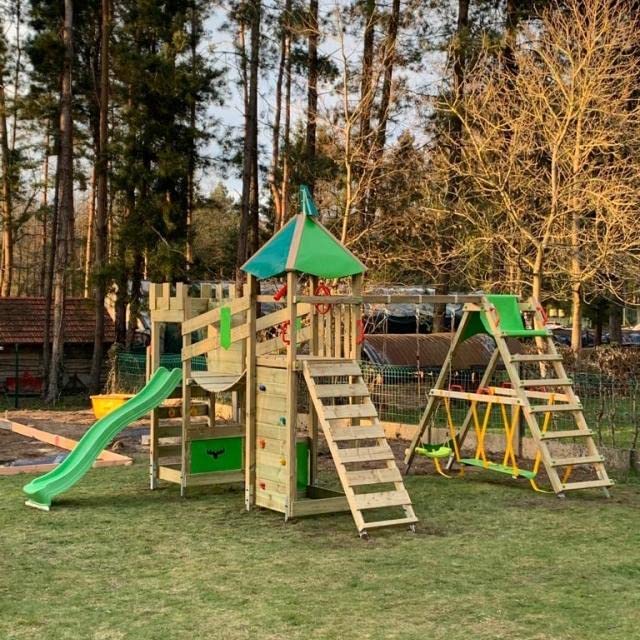 7. Incorporate Outdoor Lighting
Outdoor lighting can transform your backyard into an enchanting space, extending its usability into the evening hours. Install landscape lighting along pathways, highlight specific features like trees or sculptures, and use spotlights to accentuate architectural elements. Solar-powered lights are an eco-friendly option, while LED lights are energy-efficient and long-lasting. Manasa and Kathleen over at bobvila has 7 practical lighting options for the backyard. You can implement ones that suit your taste or work best for your garden. We have solar powered LED take likes for our path and steps. They are both affordable and long lasting. You might get the odd dud ones that dies after about a year, but some seems to last 'forever'.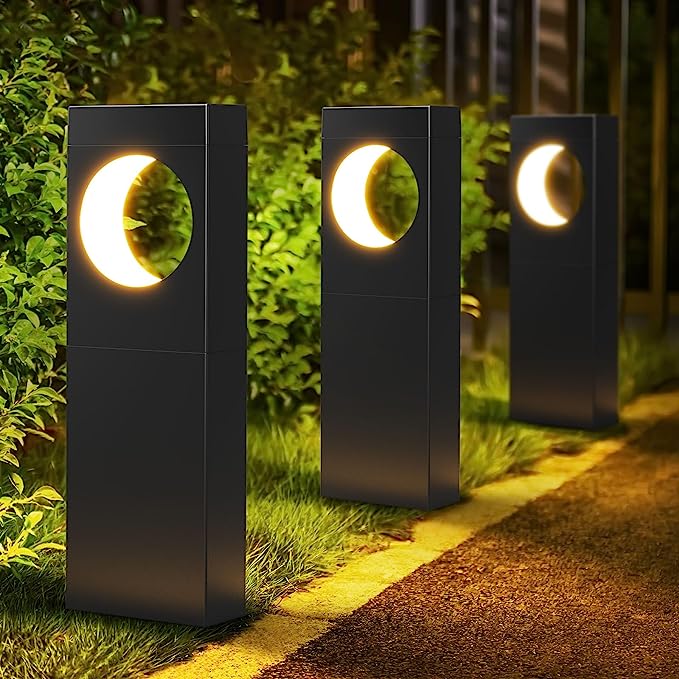 8. Add Privacy with Greenery
Enhance your backyard's privacy by incorporating plants and greenery strategically. Plant tall shrubs, trees, or install trellises with climbing vines to create natural barriers. Bamboo screens or outdoor curtains can also be used to add privacy and create a cozy atmosphere.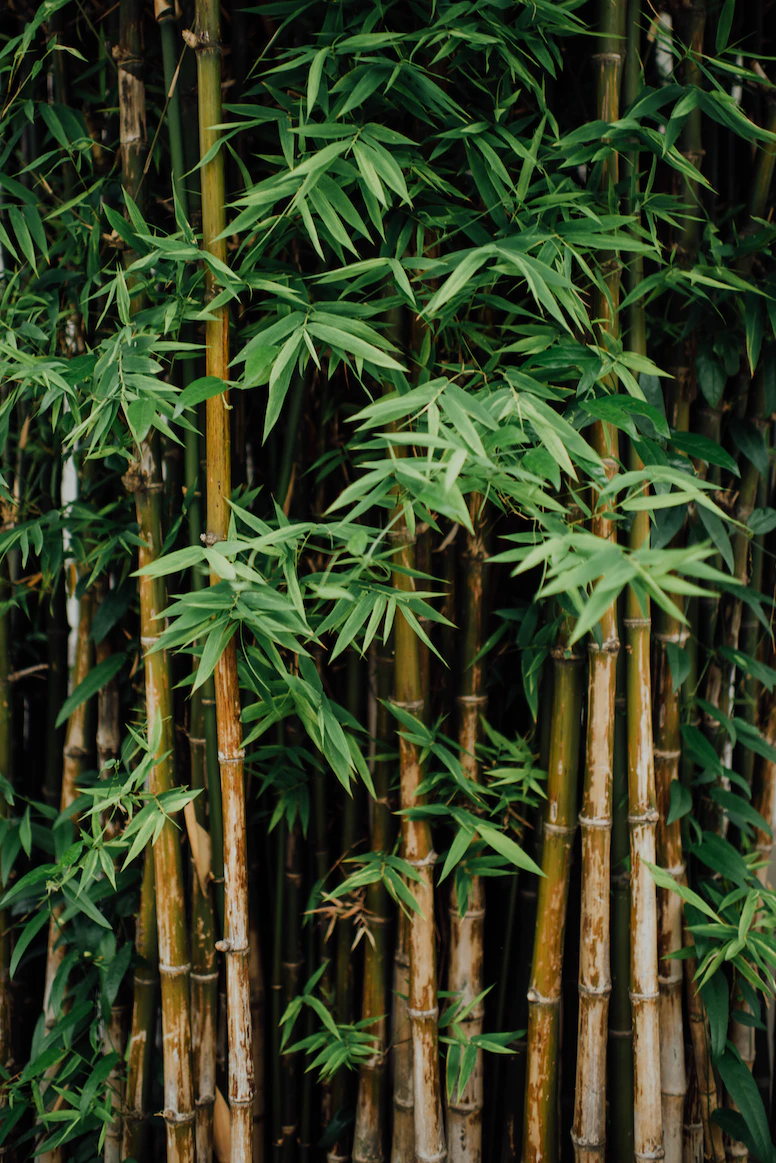 9. Install an Outdoor Kitchen
Take your backyard entertaining to a whole new level by installing an outdoor kitchen. Include features like a built-in grill, countertops, a sink, and storage space. This allows you to prepare meals while enjoying the company of your guests outdoors. If you are thinking out building your very own outdoor kitchen, there are plenty of tutorial videos on YouTube with ideas that incorporate an ice box, built-in pizza oven, BBQ grill, Kamado grill albeit a DIY Kamado Smoker, kitchen sink and even space for under counter fridge for your drinks.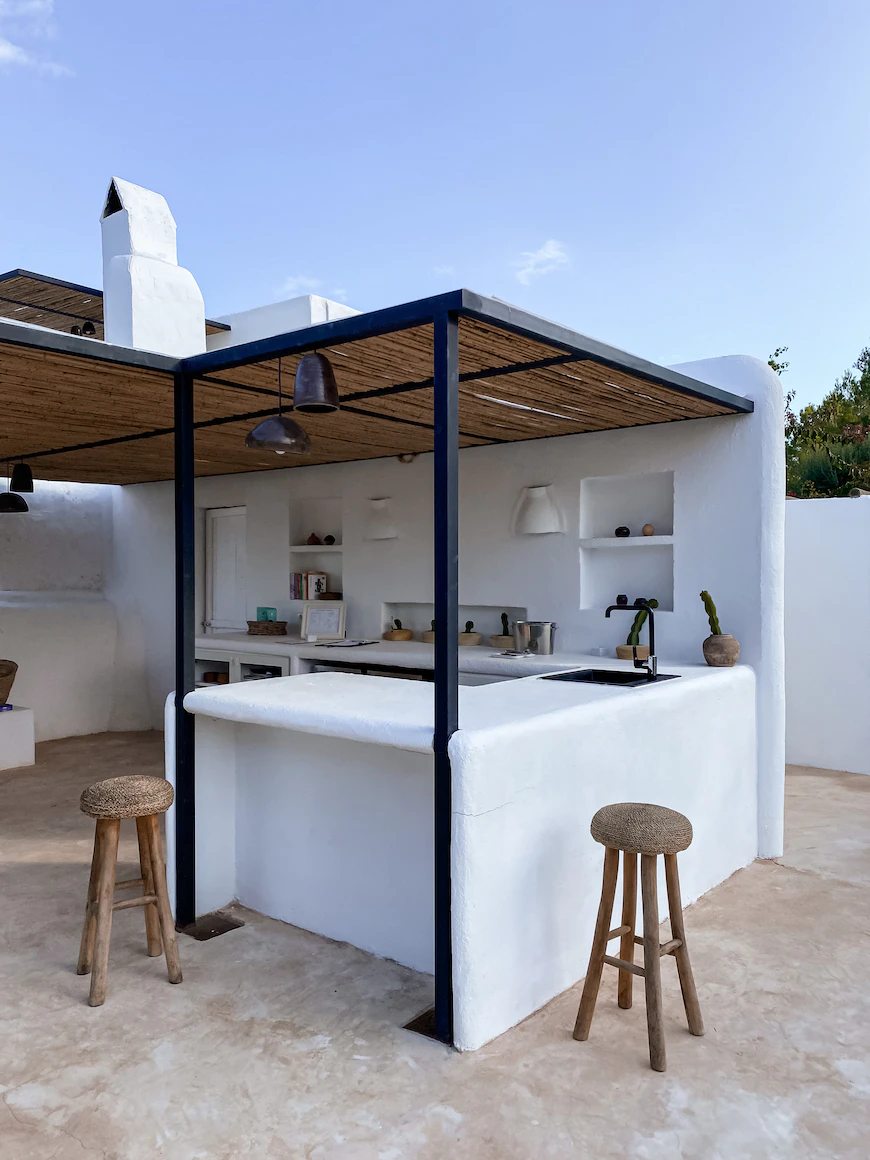 10. Create a Relaxing Zen Garden
Design a tranquil and serene Zen garden in your backyard. Incorporate elements like a small rock garden, a meditation area with comfortable seating, and a soothing water feature. Use plants like bamboo, Japanese maples, and ornamental grasses to enhance the Zen aesthetic. Our quick tips gets you from zero to zen in 5 easy steps, use the link below.
RELATED: 5 Ways to Incorporate Japanese Zen into Your Garden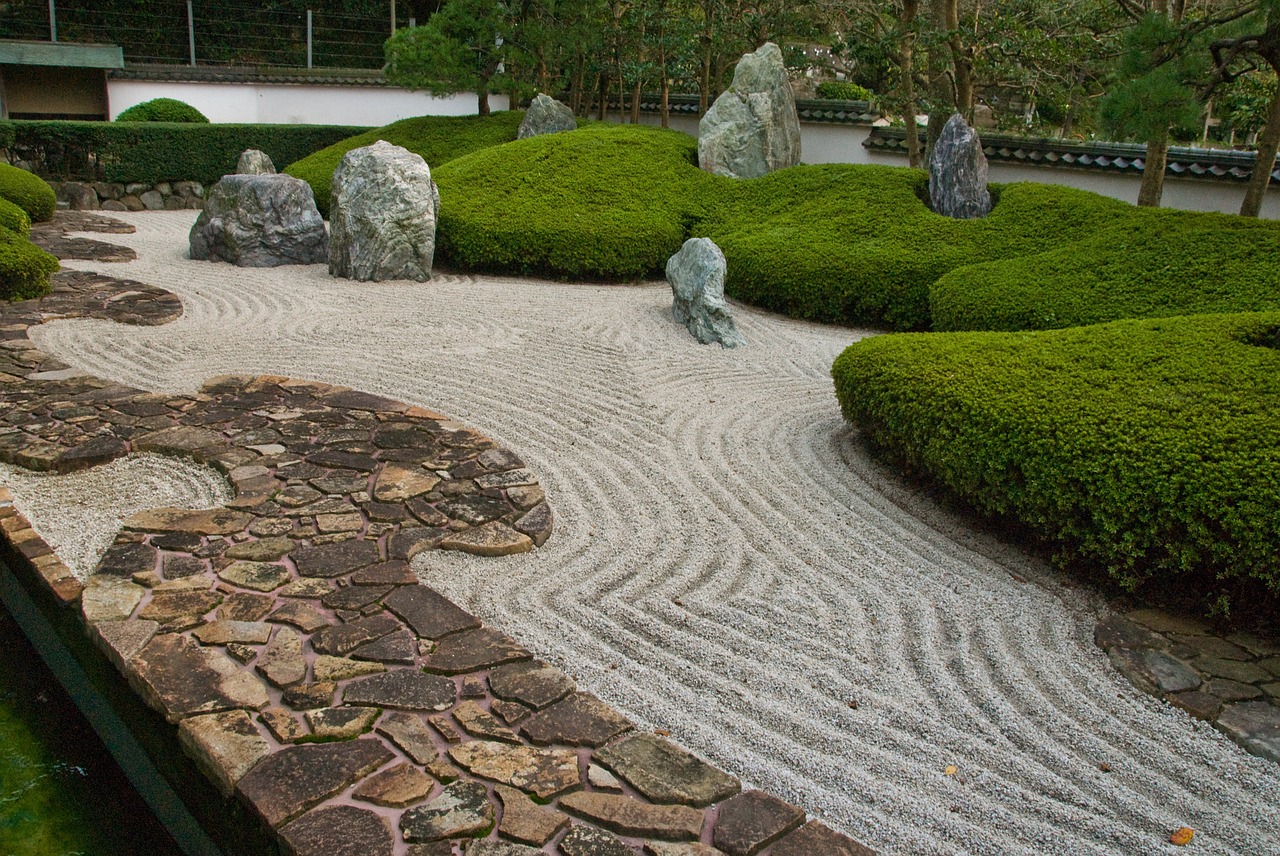 11. Build a DIY Outdoor Bar
Constructing a DIY outdoor bar is a fun and functional addition to your backyard. Utilize reclaimed wood or repurpose an old table or dresser to create a unique bar. Install shelves for storage and consider adding a mini-fridge or a wine cooler for convenience. This would be easier than building a whole outdoor kitchen. Throw in a couple of outdoor bar stools and you have another entertaining space in your backyard.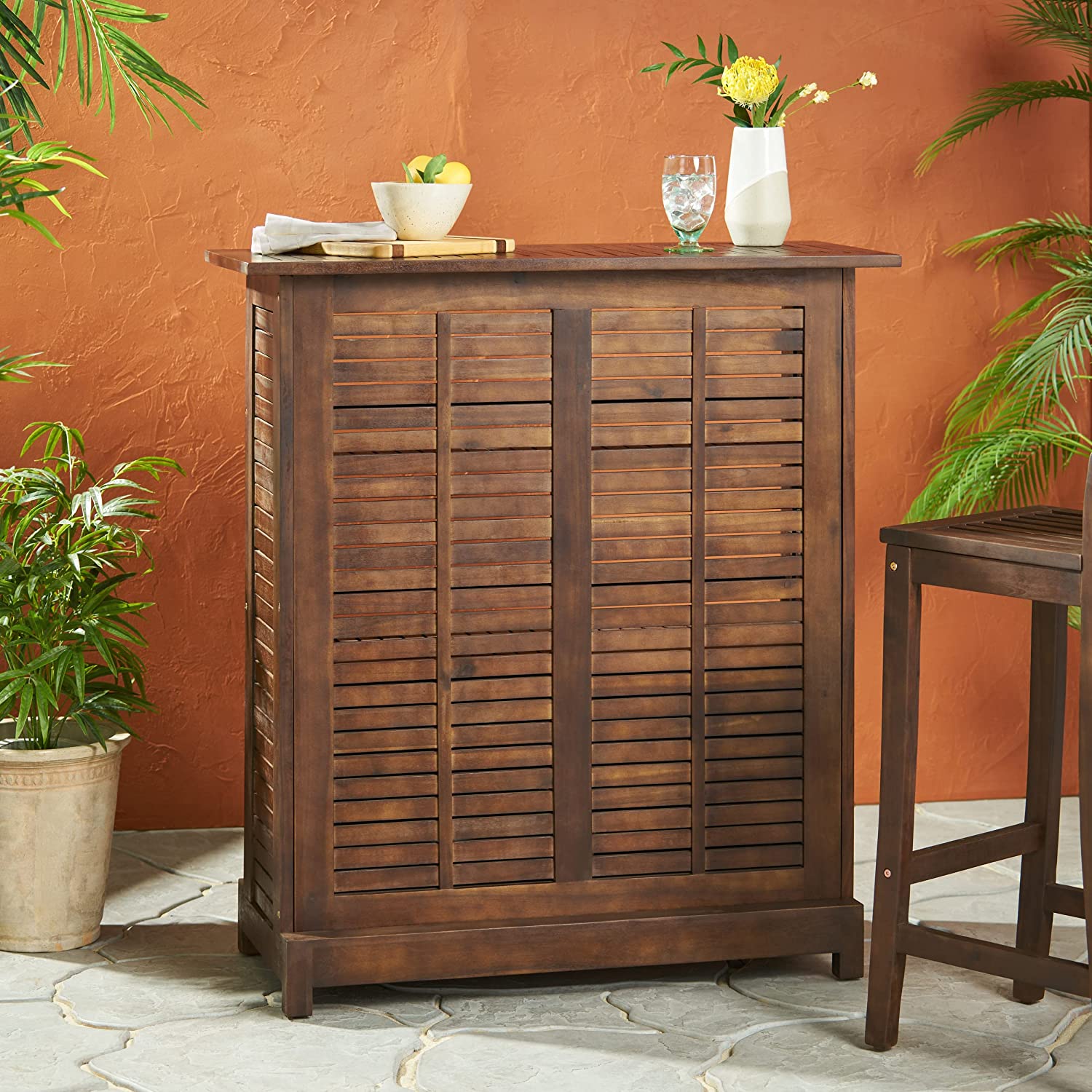 12. Set up a Hammock Retreat
Create a peaceful retreat by hanging a hammock between two sturdy trees or using a freestanding hammock stand. This cozy spot is perfect for relaxation, reading, or simply enjoying the outdoors. Add some potted plants and a side table for drinks or books. They are relatively cheap to acquire and can be packed away when not in use. Larger options for up to two adults are also available if you don't mind sharing.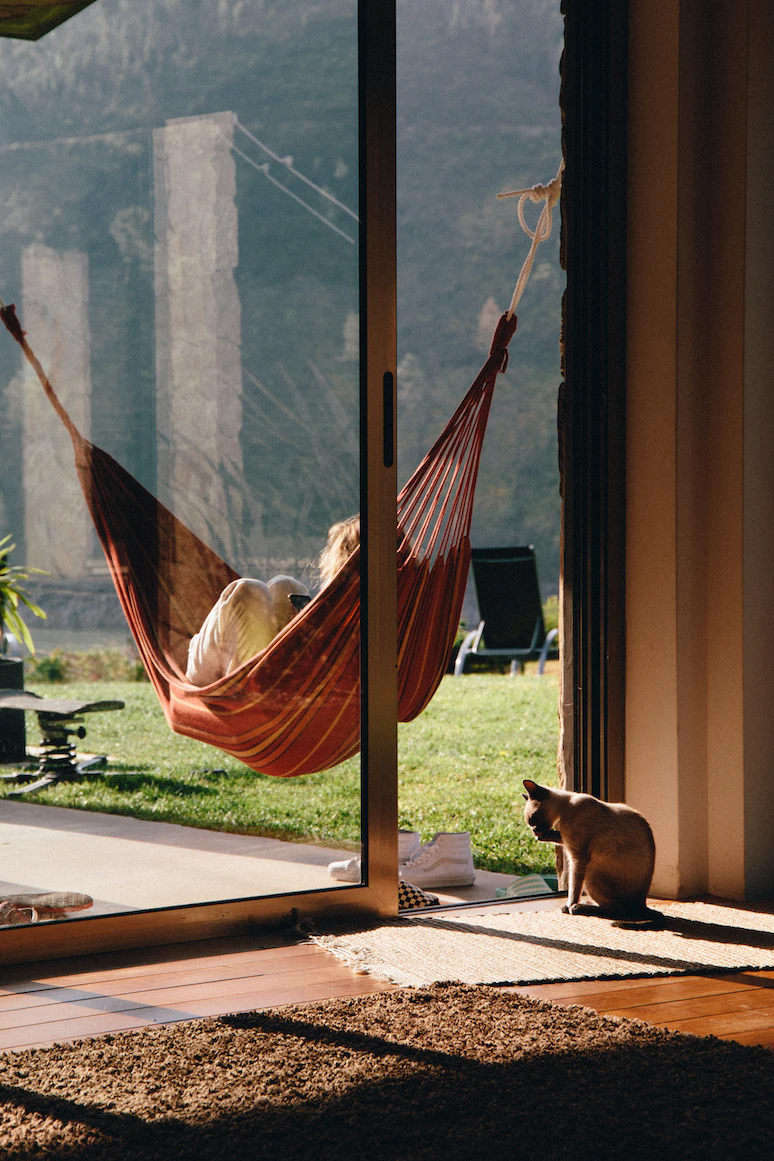 13. Design an Outdoor Movie Theater
Turn your backyard into an outdoor movie theater for a magical cinematic experience under the stars. Invest in a projector and a large screen or use a white bedsheet. Set up comfortable seating with outdoor lounge chairs or blankets and pillows. Don't forget the popcorn and snacks! Ryan Benoit and Chantal Aida shared the plans for their build here – How to build your own DIY Outdoor Movie Theater over at The Horticult.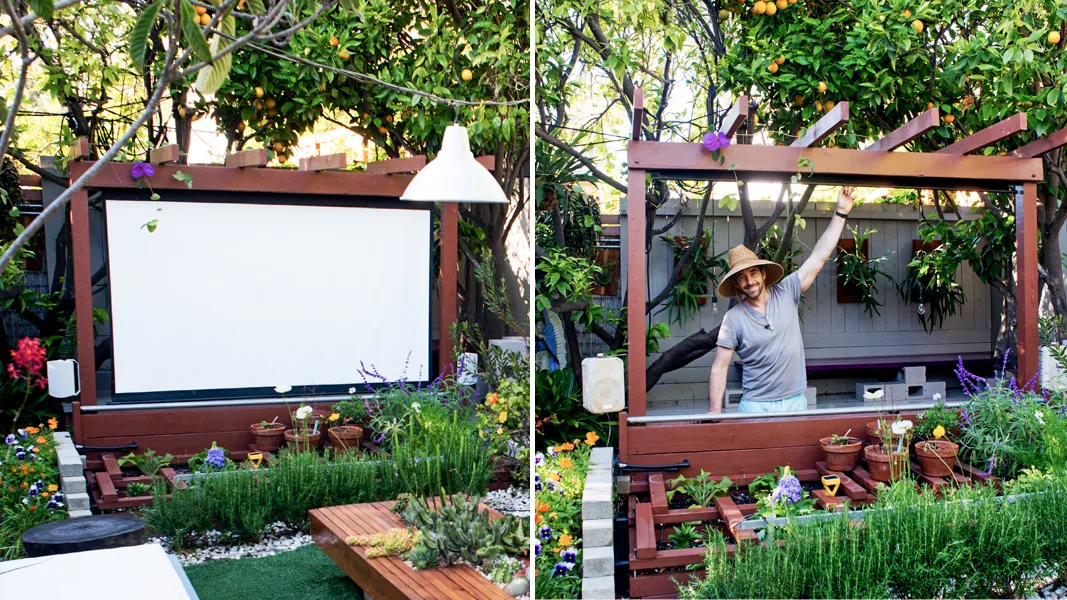 14. Install a Hot Tub or Spa
Transform your backyard into a luxurious oasis by installing a hot tub or spa. To keep the cost down, you can make your own or buy an inflatable hot tub with heat pump and bubble system. Enjoy the therapeutic benefits of hydrotherapy while unwinding in the privacy of your own outdoor space. Enhance the ambiance with soft lighting and surrounding greenery.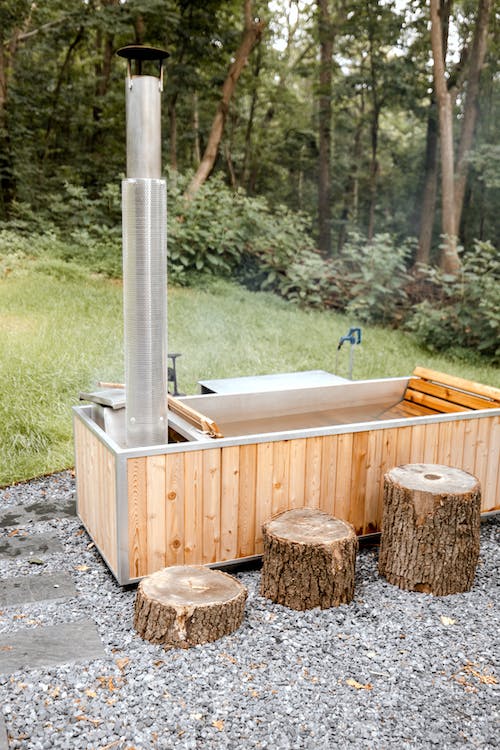 15. Create a Pet-Friendly Zone
If you have furry friends, consider designing a pet-friendly zone in your backyard. Install a dog run or build a pet play area with agility equipment. Provide shade, water bowls, and comfortable seating for both you and your pets to enjoy quality time outdoors.
RELATED: How to Keep Your Dog Cool in the Summer
Remember to personalize these ideas according to your preferences and available space. Your backyard makeover should reflect your unique style and cater to your specific needs. Also, consider the climate when planning your backyard makeover. Start with a clear vision and create a cohesive design that reflects your style and meets your functional needs. Transforming your outdoor space into a stunning oasis doesn't have to be a daunting task. By incorporating these backyard makeover ideas, you can create a space that is both functional and visually appealing. So, roll up your sleeves, get creative, and make the most of your backyard!
Looking for more ideas, don't forget to check out our Modern Backyard Designs below.
Our Modern Backyard Design Ideas Series
Modern Backyard Design Ideas 20 ideas
Modern Backyard Ideas with Water Feature 37 ideas
Modern Backyard Ideas with Outdoor Fireplace 22 ideas
Modern Backyard Ideas with Swimming Pool, Jacuzzi or Dipping Pool 13 ideas