As a gardening enthusiast, you understand the joy that comes from cultivating plants and watching them thrive. But have you considered taking your passion to the next level by adding a greenhouse to your backyard?
A greenhouse isn't just a symbol of serious gardening; it's a multipurpose investment that extends the growing season, protects delicate plants, and can even add value to your property. In this article, we'll explore the myriad of benefits that come with owning a backyard greenhouse and look at key considerations before you pull the trigger.
Constructing a greenhouse in backyard would allow you to cultivate your favourite plants even out of season! You can grow plants and flowers in a controlled environment without having to worry about environmental factors like excessive precipitation, extreme temperatures, pests and birds which can otherwise nip at your leaves and fruits.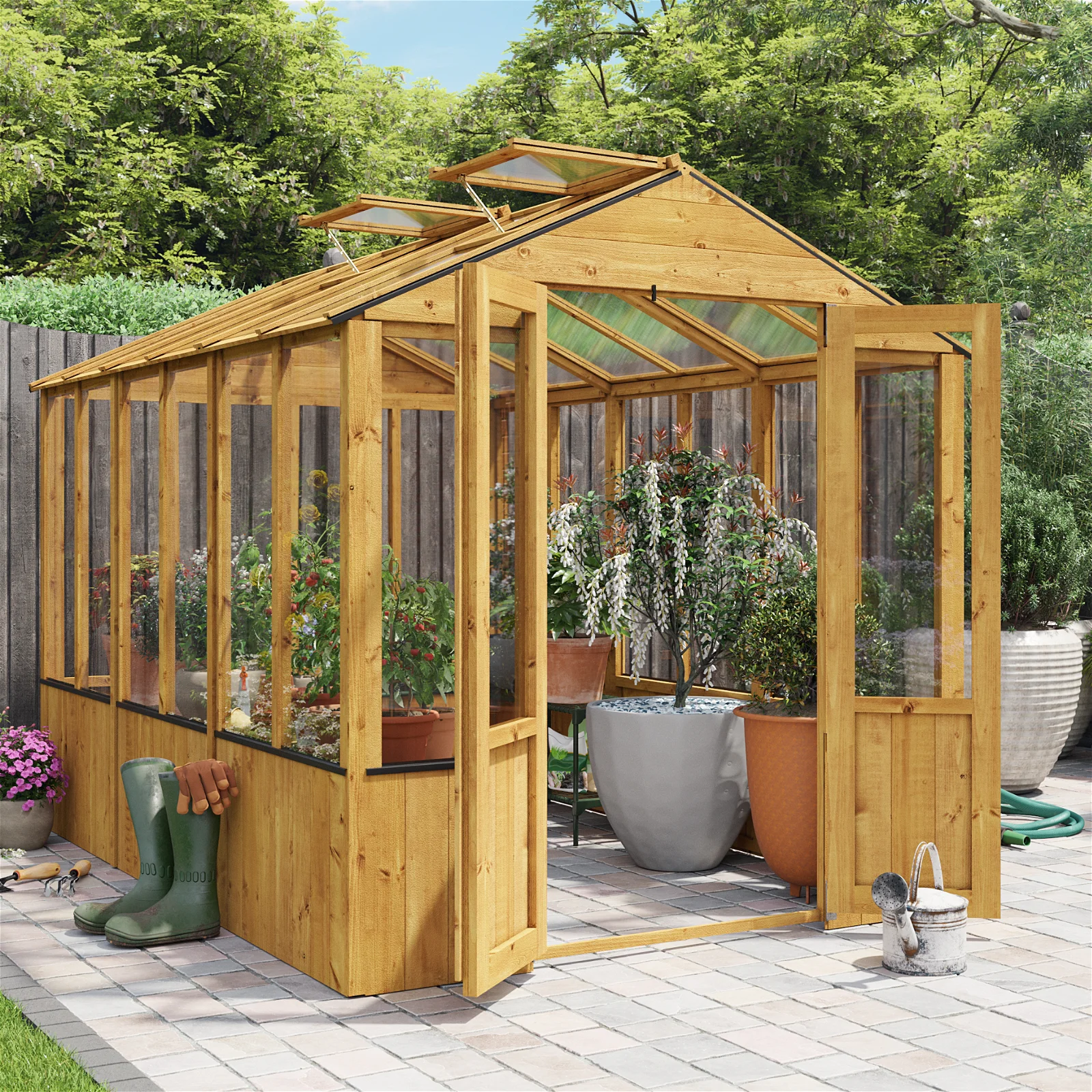 1. Extend the Growing Season
One of the primary advantages of a greenhouse is the ability to extend the growing season. With a controlled environment, you can start seedlings earlier in the spring and keep plants growing well into the fall or even winter, depending on your climate. This extended season means you can enjoy fresh produce, from greens to herbs, beyond the typical garden calendar.
2. Garden Regardless of Weather
A greenhouse offers the perfect solution for gardening regardless of the weather outside. It shields your plants from harsh conditions — including unexpected frosts, excessive rain, or intense heat — ensuring that your gardening isn't at the mercy of Mother Nature. This can be especially crucial in areas with unpredictable weather patterns.
3. Pest and Disease Control
Greenhouses can help to protect your plants from common pests and diseases. By acting as a barrier, they prevent many common garden pests like aphids, caterpillars, and certain beetles from accessing your plants. Additionally, by controlling the environment, you can reduce the incidence of diseases that are often exacerbated by fluctuating weather.
4. Optimise Plant Health with Controlled Environment
With the ability to control temperature, humidity, and ventilation, you can create an ideal environment for plant growth. Certain plants require specific conditions to flourish, and a greenhouse makes it possible to adjust these variables to suit the needs of individual plants, leading to healthier plants and more bountiful yields.
5. Save Money on Groceries
Growing your own produce can lead to significant savings on your grocery bill. A greenhouse allows you to grow a variety of fruits and vegetables that may otherwise be expensive to purchase regularly. By supplying your household with fresh produce from your greenhouse, you can cut costs while enjoying the higher nutritional value of home-grown food.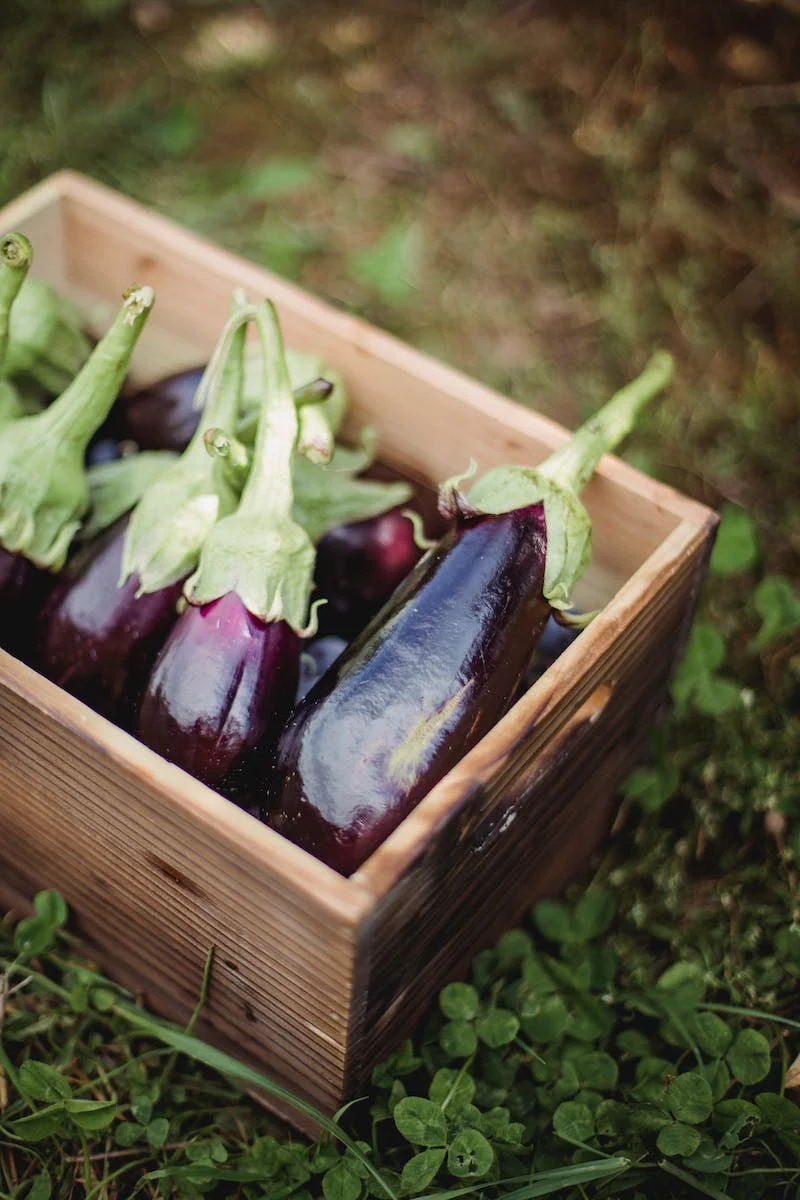 6. Cultivate Exotic Plants
A greenhouse also opens up the possibility for growing exotic or tropical plants that would not typically survive in your local climate. Whether you are interested in cultivating a citrus tree, orchids, or a vine of passionfruit, a greenhouse can provide the tropical conditions needed to help these unique and often finicky plants to prosper.
7. Educational Opportunities
For those with children, a greenhouse can be a living classroom. It's a fantastic way to educate young ones about botany, ecology, and the importance of sustainable living practices. It can foster a sense of responsibility as they learn about the care and growth of plants.
8. Increase Property Value
Adding a well-maintained greenhouse to your property can increase its value. For future buyers who are gardening enthusiasts, a greenhouse is a highly attractive feature that could make your home stand out in the market.
9. Year-Round Gardening Enjoyment
Perhaps one of the less tangible but most gratifying benefits of a greenhouse is the year-round gardening enjoyment it offers. For those who find peace and contentment in the act of gardening, a greenhouse is a sanctuary that can be used no matter the season, providing a space for relaxation, meditation, and connection with nature throughout the year.
10. Community and Sharing
Finally, having a surplus of produce or plants can lead to sharing with neighbors, friends, and family, fostering a sense of community. It can also give you an opportunity to swap seeds, cuttings, and gardening tips with other gardeners, enriching your experience and knowledge.
Constructing a greenhouse shouldn't be difficult or costly. In the long run, it can serve as your very own personal kitchen garden and allow you to cultivate vegetables, fruits and herbs. This helps cut down on grocery costs and allow you to be more self sufficient and healthy. Building a greenhouse on your own property generally wouldn't require permissions or licensing either, but you should check with your local relevant body just to be sure.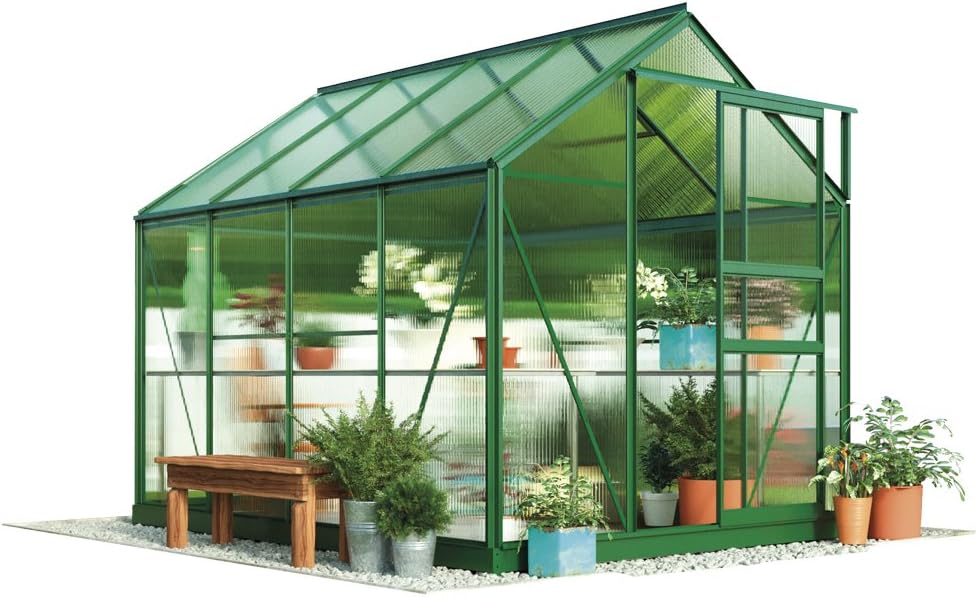 What You Need to Consider When Building a Greenhouse in the Backyard
Before you embark on your greenhouse journey, consider the following. Incorporating these considerations into your planning will ensure that you build a greenhouse that not only meets your current gardening needs but also has the potential to grow and adapt with you over time. This foresight will make your greenhouse an enduring feature of your garden, bringing joy and bounty year after year.
1. Location
The placement of your greenhouse is critical. It needs maximum exposure to sunlight, especially during the winter months. An area with a south-facing exposure is ideal in the northern hemisphere. Ensure it's clear of shadows from buildings and trees. Also, consider the path of the sun across your property to optimize light in all seasons.
2. Size
How big should your greenhouse be? Consider the types of plants you want to grow and the space they will need. Remember, it's not just the footprint; the height of the greenhouse also matters for plant growth. Ensure there's enough room for shelving, storage, and potting benches.
3. Materials
You have choices between glass, polycarbonate, plastic, and other materials for the walls and roof. Glass is traditional and very durable but can be expensive and difficult to install. Polycarbonate is less expensive, insulates well, and diffuses light but may not be as aesthetically pleasing as glass. The framing materials can be wood, aluminum, or galvanized steel, each with its own set of pros and cons regarding durability, maintenance, and aesthetics.
4. Ventilation
Proper ventilation is essential to control temperature and humidity in a greenhouse. Roof vents that open and close either manually or automatically depending on the temperature can be installed. Side vents or louvres also help to create airflow and cool the greenhouse on hot days.
5. Heating and Insulation
Depending on your climate and the plants you wish to grow, heating your greenhouse may be necessary. This can be achieved through electric heaters, gas heaters, or even passive solar heat if designed correctly. Similarly, insulation is vital to keep the heat in during the colder months.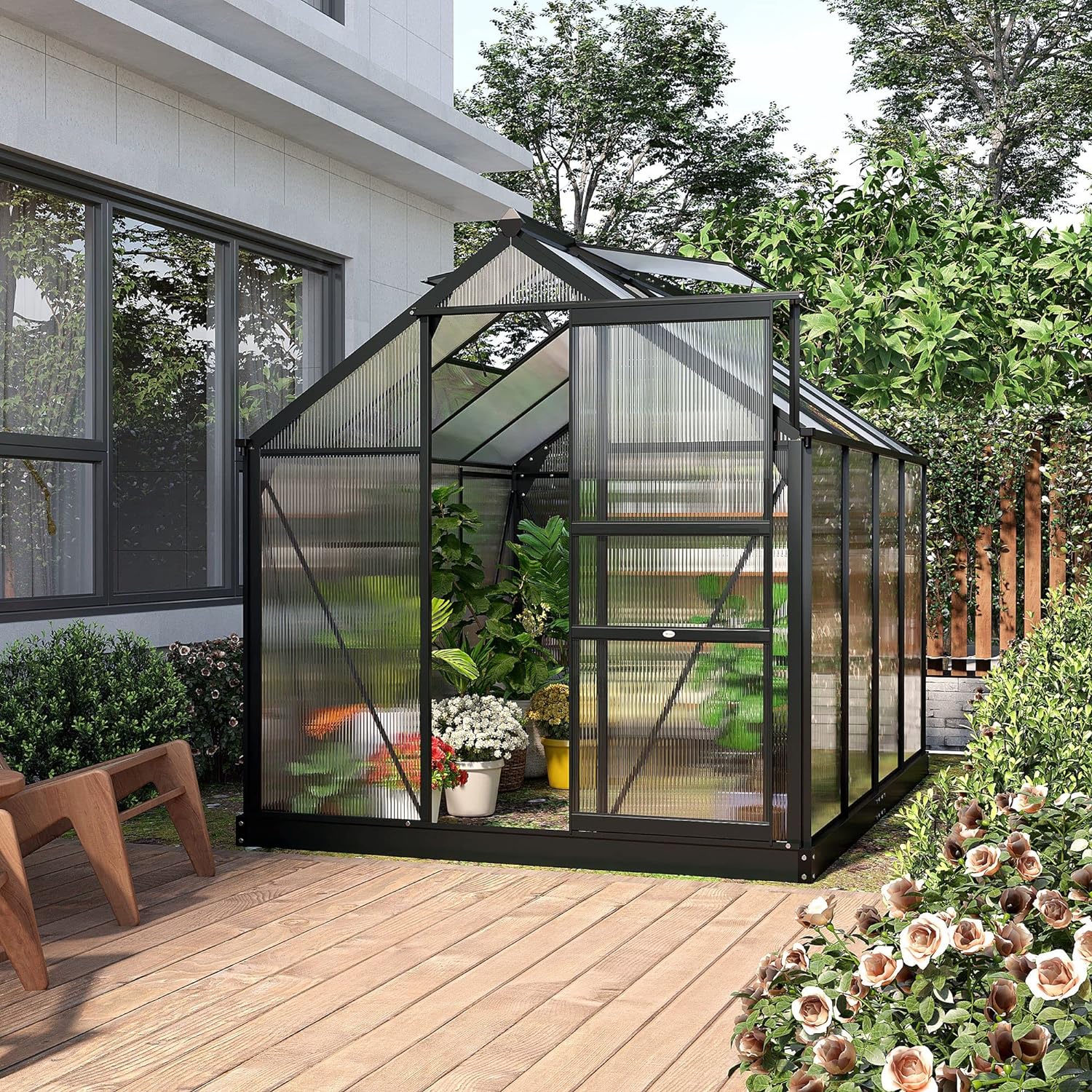 6. Water Source
Easy access to water is a must for a greenhouse. Consider installing a rainwater catchment system or having a dedicated water line run to the greenhouse. Inside, you'll need a hose, drip lines, or a misting system to water your plants.
7. Foundation and Flooring
The foundation can be as simple as a layer of gravel or as complex as a poured concrete slab. Think about drainage and keeping the interior space clean when choosing your flooring material.
8. Permits and Local Regulations
Before building, check your local zoning laws, building codes, and neighborhood association rules, which may govern the size, location, and even the materials you can use for your greenhouse.
9. Budget
Set a realistic budget for your greenhouse. Costs can escalate quickly, so it's important to factor in not just the initial build, but also the ongoing costs for heating, cooling, water, and maintenance.
10. Long-Term Maintenance
Consider the long-term upkeep of your greenhouse. Materials like wood may require regular treatments to prevent rot, whereas alluminum is largely maintenance-free. The type of panels you choose will also determine the cleaning and maintenance required to keep them clear and light-transmitting.
BONUS: Adaptability and Expansion
Think about whether you'll want to expand your greenhouse in the future or if you might need to adapt it for different uses. Designing with adaptability in mind can save you time and money down the line.
Final Thoughts
Adding a greenhouse to your backyard is more than just a hobbyist's pursuit; it's an investment in your home, your health, and your happiness. Whether you're a novice gardener or a seasoned green thumb, a greenhouse has the potential to transform your gardening experience and enrich your lifestyle in numerous ways.