So you want to have an indoor garden but you're not sure if you can pull it off? People have changed their lifestyles as a result of the Covid-19 pandemic. From becoming cooks to adopting pets and finally recognizing the need for sustainability, Millennials and Gen-Z are now finding peace and connection in plants, so much so that plant mommies have become a thing. Here are 10 ideas for those looking to start their indoor garden especially in small spaces.
Gardening and raising plants at home are not new concepts, nor is the notion of plant parents. So, what is it about this trend that has piqued the curiosity of the younger generation right now? The main cause is the lack of contact with nature that one experiences while quarantined at home. As a result, incorporating plants into the house is the easiest way to bring nature indoor.
Why You Should Start Indoor Gardening
Plants are great for your home. They make good decorations for small spaces. But their benefits aren't only for aesthetics. They can purify the air, boost your mood, increase productivity, and much more.
According to research, houseplants may eliminate up to 87% of air toxins in 24 hours and they can lower physiological and psychological stress while promoting sensations of ease, calm, and naturalness.
It has also been shown that having plants in the workplace boosts both productivity and creativity. In a 1996 study, students at a college computer lab worked 12 percent quicker and were less anxious when plants were placed close by. You can read more about why plants are essential o modern living here.
However, taking care of a plant can seem daunting to people who have never tried it before. They say you need to have a 'green thumb' in order to keep a plant alive. With increased demands, plants can also be quite expensive these days so buying them just for them to die can be a turn off for people.
But being a plant parent is not just reserved for special people with 'green thumbs'. Anyone can have their own indoor gardens. It's all about knowing which plants you should get.  If you want to know which plants these are, then keep reading.
What are low light plants?
There are plants that are very low maintenance and can survive in low-light rooms.
Low-light plants are ideal for beginners, for those who live in dark homes, have hectic work schedules, or don't want to devote too much time to their plants. They're also useful if you travel a lot and don't want your plant to perish while you're gone.
Top 10 Ideas for Indoor Gardening
1. Snake plant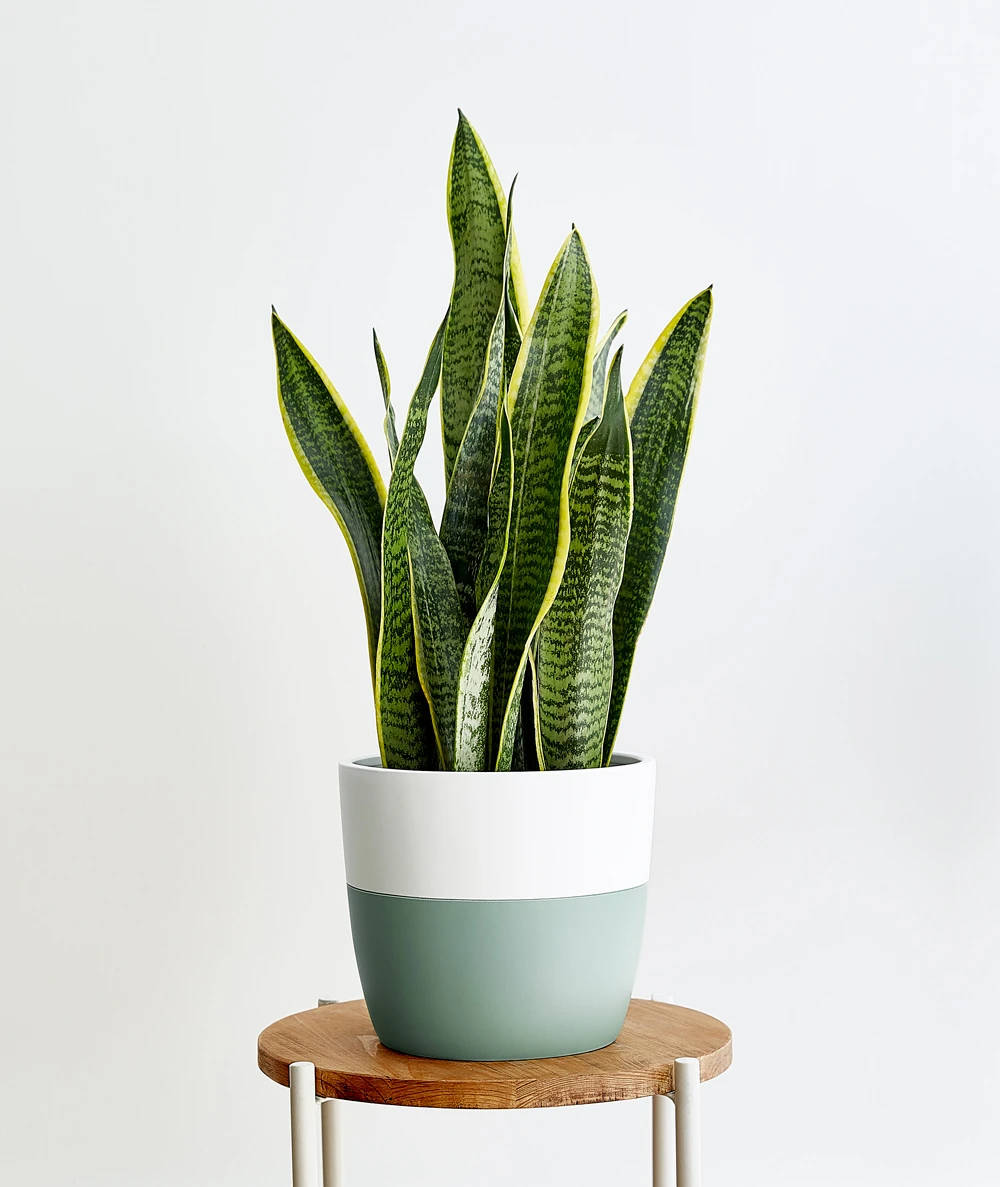 The Snake Plant is a low-light house plant with variegated leaves and a sharp tip, earning it the nickname 'mother-in-law's tongue'. This plant requires very little water and is extremely difficult to kill.  I normally recommend them to new plant owners as they require minimal care.
2. Lucky bamboo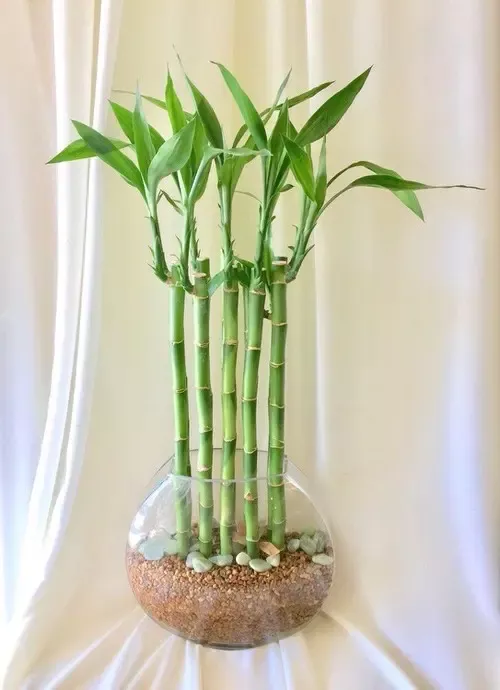 lucky bamboo, also known as dracaena sanderiana, is a flowering plant endemic to Central Africa. This plant is said to bring good luck and prosperity. It prefers sunshine but also grows in shaded settings. It's perfect for your desk or on a coffee table.
3. Red Prayer Plant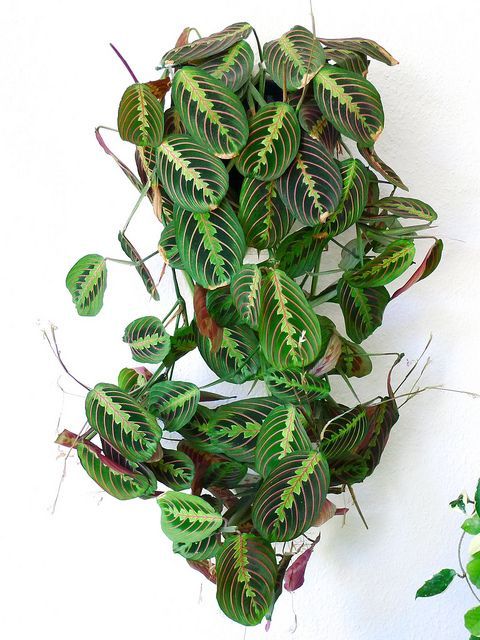 The Red Prayer Plant's leaves fold at night, giving rise to the plant's name. Because of the pink tint on the underside of its leaves, the Red Prayer Plant looks fantastic in hanging baskets.
Red Prayer Plants can endure low-light conditions, but they may require more light for their leaves to completely expand. This houseplant can survive low light and it is native to the Brazilian jungles.
4. Monstera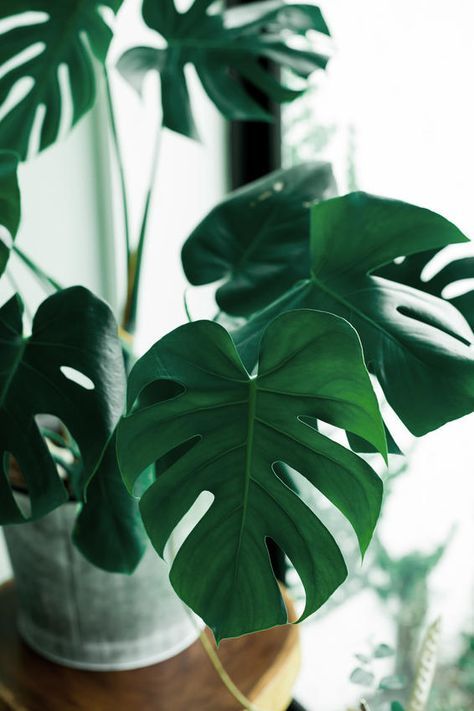 You would not believe the tropical monstera plant can take anything less than direct sunshine, but these lovelies can; they simply won't grow as quickly or as spectacularly as they would in a brighter environment.
5. Spider plant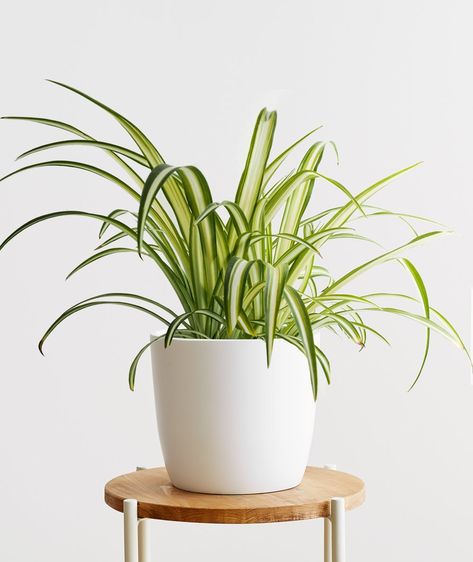 The Spider Plant is an amazing indoor air filter. it grows rapidly and looks wonderful in hanging pots. . They're tough and know how to look after themselves. They won't die if you don't feed them every now and then. This is also a great gift idea.
6. Devil's Ivy (Pothos)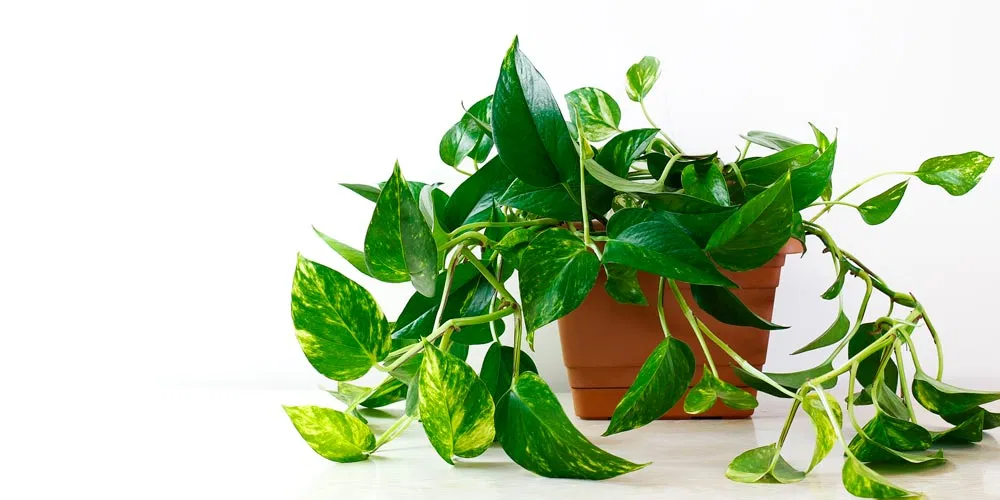 Devil's Ivy prefers a bright position, but not direct sunshine or a draught. However, keep in mind that the paler the leaves, the more light the plant need. The soil can be somewhat wet. The roots can even be standing in water. We have them in hanging jars of water, just remember to top up the water as it evaporates quickly even indoors.
7. ZZ Plant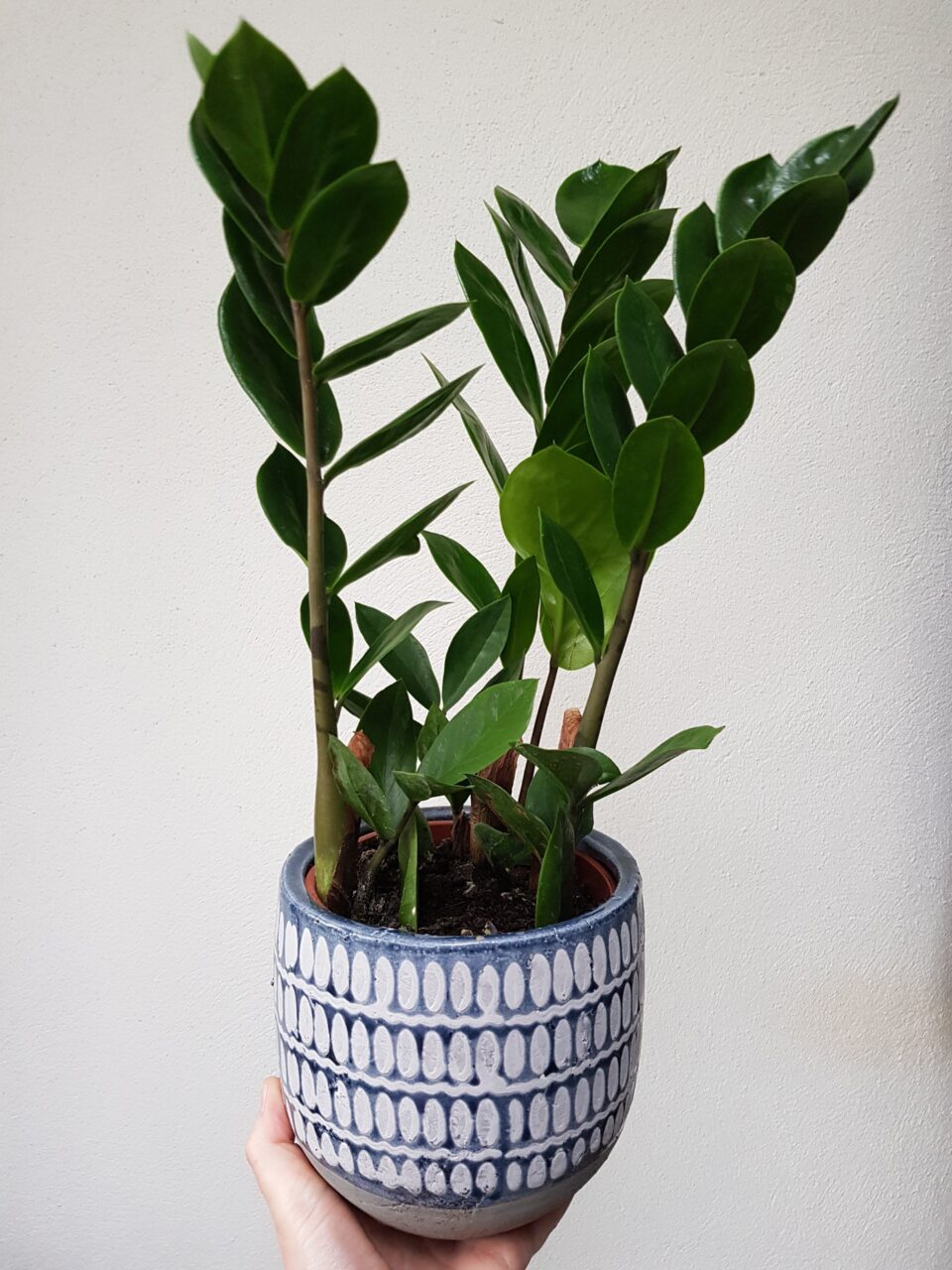 The ZZ Plant is a fantastic choice if you want a plant that will almost certainly survive. It is extremely hard to kill this houseplant. While it is true that this plant prefers low light, how it was acclimated before you purchased it may make a difference.
They may live in low-light, gloomy areas with windows facing north or east. They can also thrive under artificial light, which is why you'll see them at shopping malls, banks, and department shops.
8. Kangaroo Fern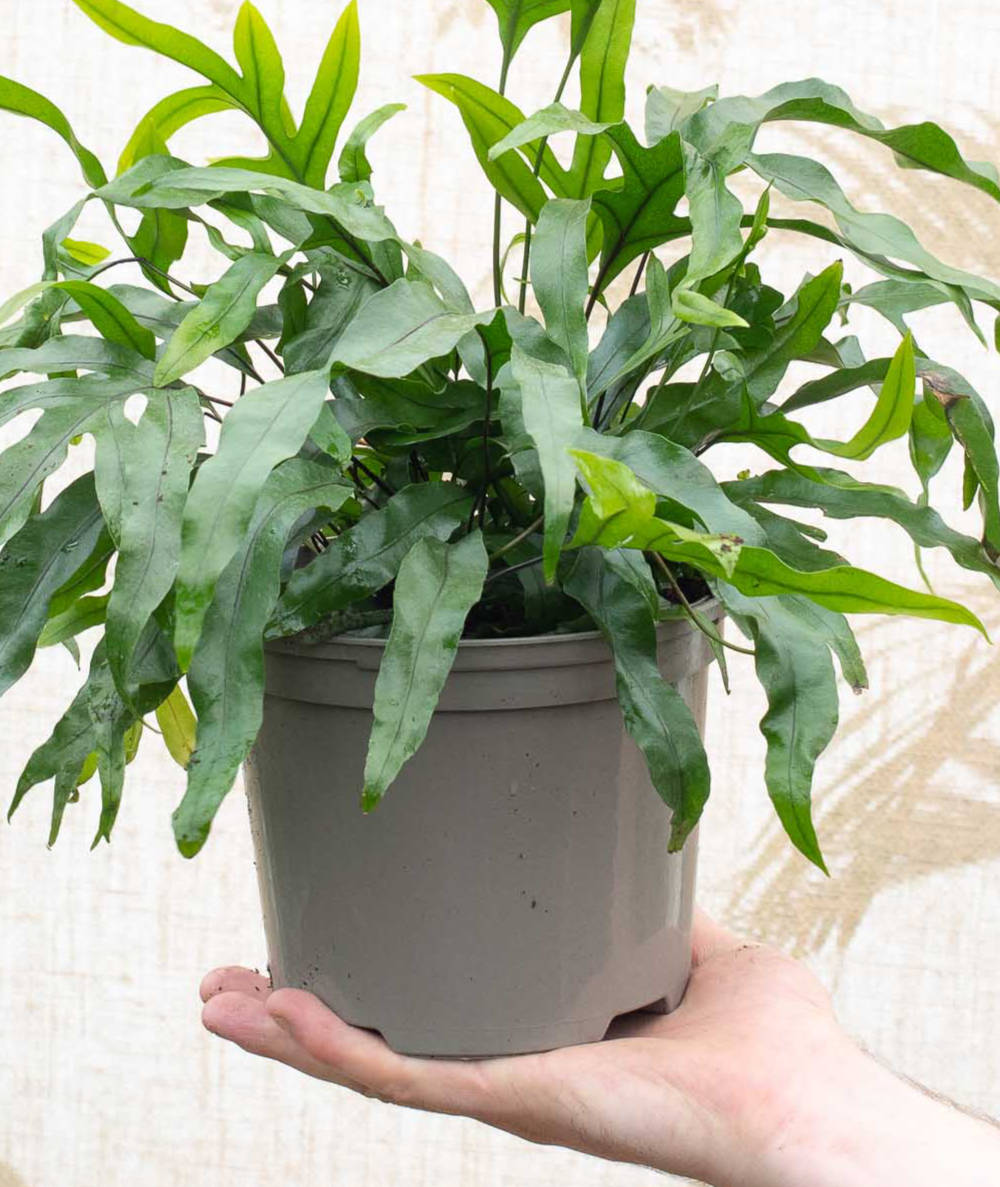 The leaves of the kangaroo Fern may give a delicate touch to your houseplant collection.  Some leaves are full, while mature leaves have deep indentations. The Kangaroo Fern is an excellent bathroom plant because it's simple to grow, takes little effort to maintain, and thrives in extreme humidity.
9. Peace Lily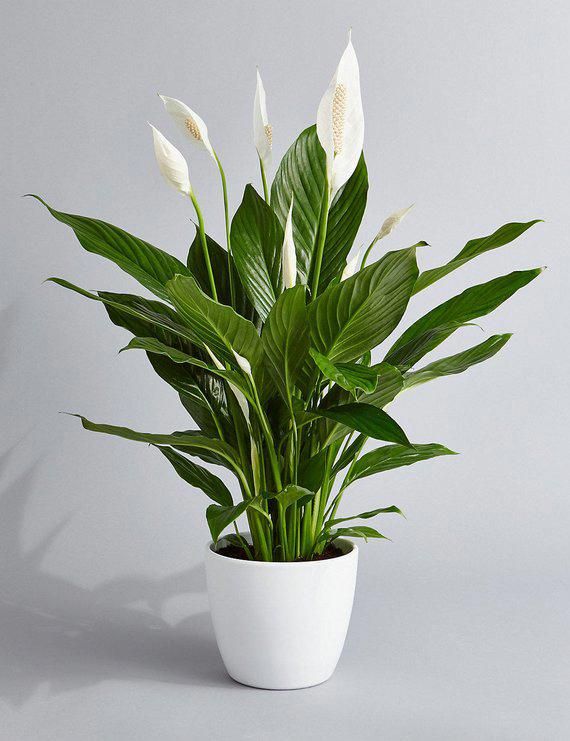 The Peace Lily has tall, gorgeous white blossoms that bloom all year. It is endemic to tropical parts of the Americas and Southeast Asia. These grow rather tall and will produce more blossoms if they are exposed to some natural light.
Because it may grow to reach 40 inches tall, it looks better in a floor planter. This plant is very resilient and can survive even if you forget to water it sometimes.
10. Peperomia (Radiator Plant)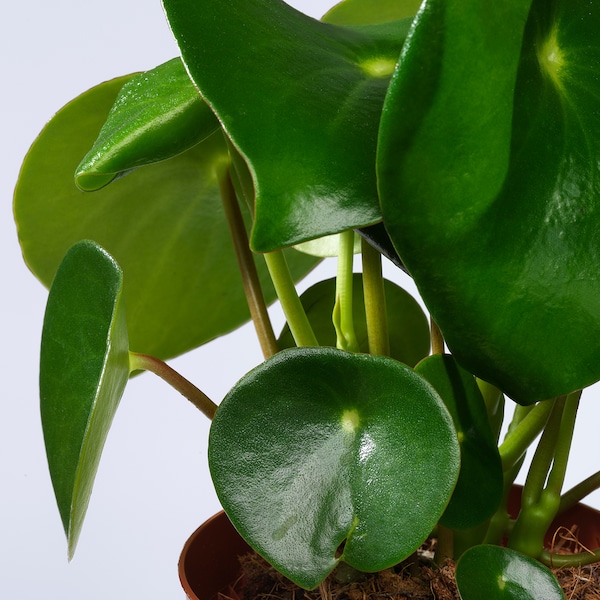 Peperomias are low-maintenance plants that act as natural air filters. They can endure a wide range of light conditions and may thrive in humid environments such as your bathrooms.  They like to stay out of direct sunlight  because their native habitat is beneath forest canopies
Picking the perfect plant
If you're going to share your house with plants, you should grow the ones that offer you the greatest delight. Do you want to produce ornamental plants that will make you happy? Flowers are always a good choice. It's amazing how they can influence our emotions.
Do you want to grow plants in a dark room? Think about low-light houseplants like the zz plant and the prayer plant. Perhaps you work from home and want to brighten up your workspace. If you want to add some relaxing greenery to your space, the options are unlimited!
Preparations on becoming a plant parent
Now that you've determined which plants you want, it's time to research the growth conditions they require to thrive. This will assist you in preparing your house for their arrival and ensuring you have all you need.
If you're cultivating potted plants, it's critical to understand their watering needs and to keep a record of when they need to be watered. Be careful not to overwater your plants, since this may be just as damaging as underwatering them.
How can you keep indoor plants alive in the absence of sunlight?
If your home has only a few windows or some locations that do not receive much natural light, these are all houseplants that will live with a plant light. Others may thrive just well with minimal natural light.
If you don't want to buy a separate plant light, you might swap out a GE Plant Light Bulb in one of your existing lamps instead. Keep your plant light near to your plant. Otherwise, it will stretch and get exceedingly long to reach out to the light source.
Mistakes to Avoid When Caring for a Low-Light Plant
Some low-light houseplants are low-cost, low-effort, and low-maintenance, but that doesn't mean they require no effort. The trick to keeping low-light houseplants alive is the same as it is for any other plant: water when dry and feed on a regular basis.
Many low light plants have huge, broad leaves that absorb as much low light as possible, resulting in minimal water requirements. Overwatering will cause root rot, so take care not to overwater. When it comes to fertilizing, low-light plants should only be fertilized during the growing season, and no more, because too much fertilizer can burn the roots and destroy the plant.
Conclusion
Plant maintenance is a labor of love. As a result, there will inevitably be some trial and error, as well as some missteps along the road. But don't give up! Be kind to yourself and keep in mind that you're growing better and more experienced every day.
Be patient. You may make some blunders in your early days as a plant mom. Don't be disheartened. It is fairly common for plant errors to be reversible. So go ahead and buy your first set of plants or even just one plant.
Soon enough, you will have your own indoor plant sanctuary. And maybe sometime in the future, you will venture into urban gardening as well.
Sources:
Virginia I. Lohr; Caroline H. Pearson-Mims; Georgia K. Goodwin Journal of Environmental Horticulture (1996) 14 (2): 97–100.https://doi.org/10.24266/0738-2898-14.2.97
Lee MS, Lee J, Park BJ, Miyazaki Y. Interaction with indoor plants may reduce psychological and physiological stress by suppressing autonomic nervous system activity in young adults: a randomized crossover study. J Physiol Anthropol. 2015;34(1):21. Published 2015 Apr 28. doi:10.1186/s40101-015-0060-8
Plants Clean Air and Water for Indoor Environments. (n.d.). Retrieved from https://spinoff.nasa.gov/Spinoff2007/ps_3.html
10 Houseplants That Need (Almost) Zero Sunlight. (2021, October 12). Retrieved from https://housefur.com/10-houseplants-that-need-almost-zero-sunlight/
Related:
Why Green Therapy is Essential for Modern Everyday Living
Article by Breech Mae