Our lives and lifestyles have been in disarray since the start of the Covid 19 pandemic, with most of us spending more time in our homes than we ever have before. As a culture that is used to being outside our homes roughly 8 to 16 of our 24 hour days, the way that we live has been completely shifted.
This new extended time spent at home may have us noticing things that we've never seen before at home. And with daily Zoom calls and remote working arrangements, some of us may want to make some changes.
Whether you live in a small or large space, you may have come to terms with your home not being exactly the way you want it to be, but how can you make changes when money may be scarce?
There are simple ways to enhance our living spaces by adding small touches here and there, and if you're interested in taking your home from drab to fab in no time, keep reading.
The best part is that you don't need an interior decorator/ designer to do it! Adding the right pieces can completely transform the ambience; look and aura of your home, and all without breaking the bank!
Can the state of my home actually impact my mental health?
The short answer is yes! An article by Dr. Shilagh Mirgain for the University of Wisconsin's School of Medicine and Public Health explains how feeling uncomfortable about your home can affect your mental clarity and wellbeing.
In the words of Dr. Shilagh, "(our homes are) one of the environments we spend the most time in, so it's only natural they would have an impact on us."
She outlines how those small factors such as lighting, the presence (or absence) of plants or even adding a little colour to your space can help you to be productive, unfruitful or relaxed.
The fact is that the small factors we often overlook as inconsequential, can actually be the root cause of developing various mental health conditions, a lack of productivity, feelings of inadequacy, depression and even stress. All of which can also cause a significant shift in your mood.
5 Small touches to make your home more luxurious
If you ready to transform your home from average to luxurious, here are 5 small touches that you can add to any space in your home to make it more luxurious.
1. House Plants
Indoor plants are a simple yet effective way of making your home look and feel more luxurious than it really is. You can choose between real and fake plants, depending on our commitment to maintaining them, but both will make your home feel more of an elegant space.
These indoor plants can be placed on window sills or on coffee tables, or placed just by themselves in a corner. The bigger the plant, the greater the impact. Seasoned interior designers describe plants as a great 'statement piece' that have the ability to transform any home by adding colour and texture where they otherwise wouldn't exist.
Real plants would be more beneficial to you however, as they have the ability to improve your mood and reduce stress according to this 2016 study. Ultimately, plants in the home are a win-win situation, as they will not only make your home look more luxurious, but they will also improve your mood on a daily basis.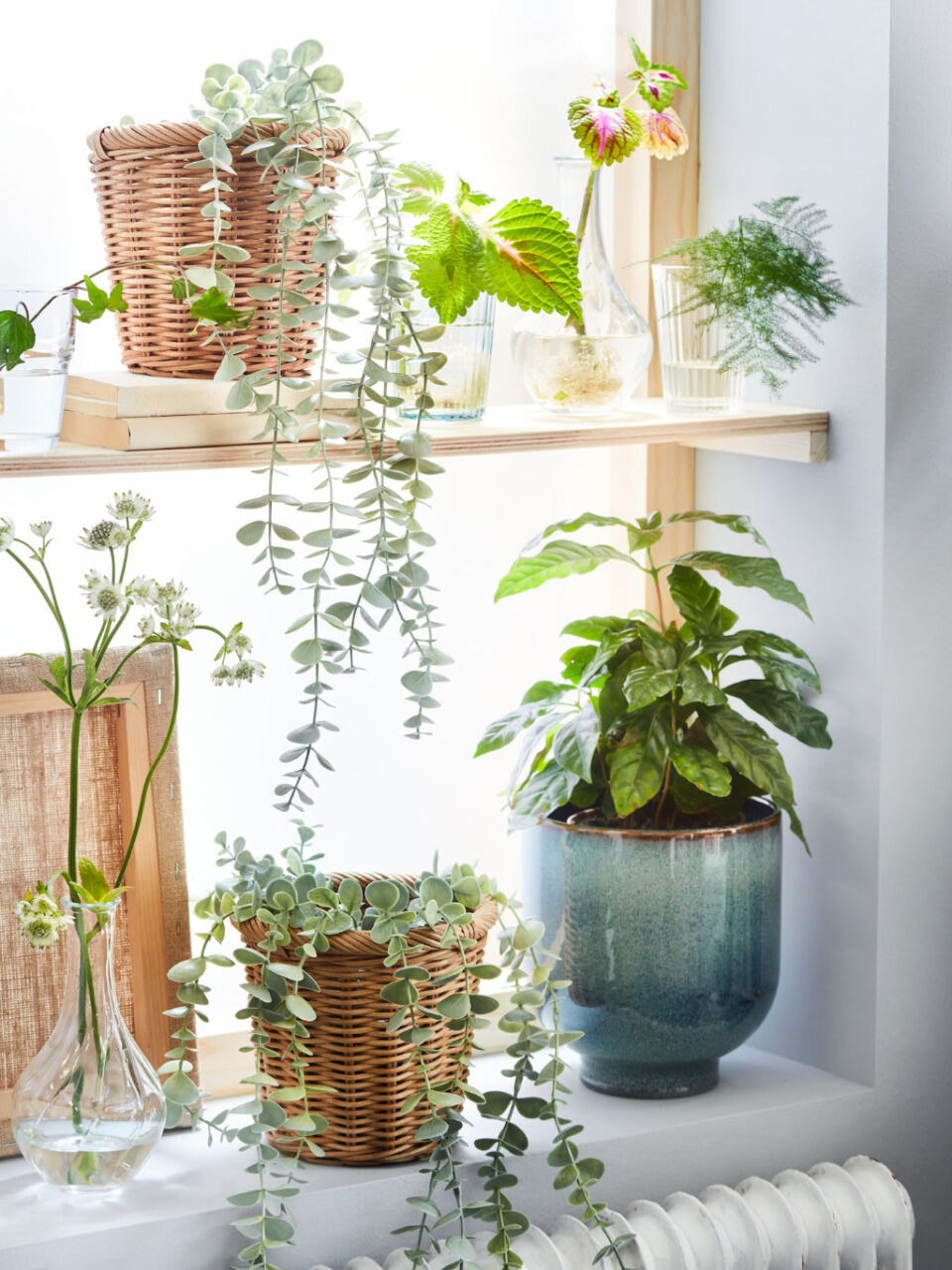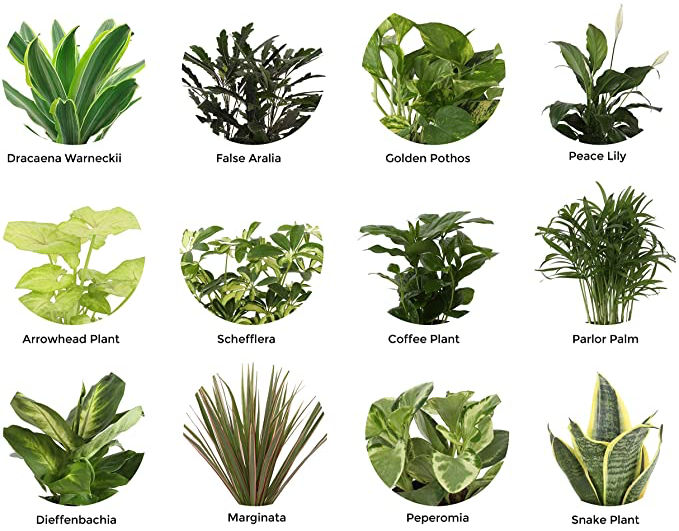 2. Statement light fixtures
Lighting is one of the most important pieces t one considered when designing any type of space. Spas and certain salons tend to have soft dim lighting that promote relaxation and enjoyment, while colleges and libraries tend to favour bright, clear lights that will promote focus and alertness. The same applies when it comes to your home.
Statement light fixtures are a great way to completely transform your space with their dramatic and elegant designs. They can be luxurious and stunning like the one below, or small and understated, depending on what you want them to represent.
They also allow you to manipulate the mood and aura of each room in your home to your liking. Think about it, a chandelier might be a tad bit extravagant for a small space, but adding a gold lamp or a vintage centre piece may be just the right small touch that transforms your entire space.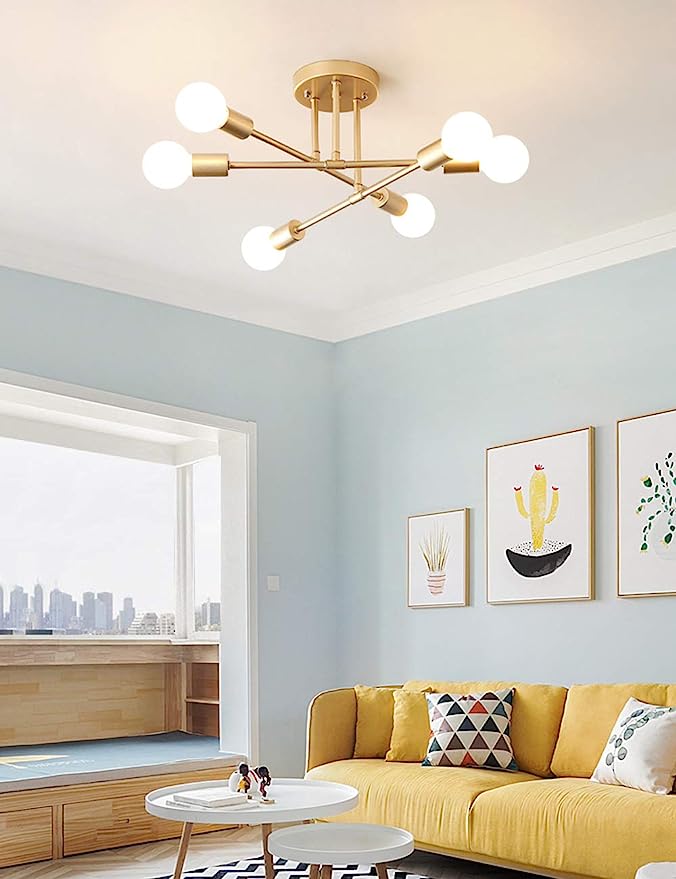 Search Modern Sputnik Chandelier on Amazon
3. Change the hardware on your furniture
An overlooked but often noticeable small touch to make your space look more luxurious is to switch the boring, (sometimes rusty) hardware that comes with your furniture to an accent colour, or a different material or texture. You can simply spray paint the handles on your kitchen cabinets or bathroom vanity to gold or silver, giving it a completely different look.
You can even take it a step further and add acrylic knobs and handles to your dresser, chest of drawers or night tables to transform your whole bedroom set. These simple touches are an extremely affordable way to upgrade your furniture, and your home without breaking the bank.
Search Luxury Cabinet Knobs on Amazon
4. Change the Colour or Wallpaper
What better way is there to add exquisite but simple detailing to a room, than by changing its colour? You can opt to repaint a room in your home, or pick a wall to decorate with wallpaper and turn it into a funky accent wall. Simply adding a new colour into your home might just be the perfect way to spice up an old or out-dated décor style.
Another DIY paint or wallpaper project that will transform your home, is repainting or re-upholstering old furniture with fresh colour, new fabric or wallpaper of your choice. You can even make that piece an accent piece in a particular room in your home. For instance, turn a boring old office to a great vintage workspace with the right furniture, wall colour and wall paper.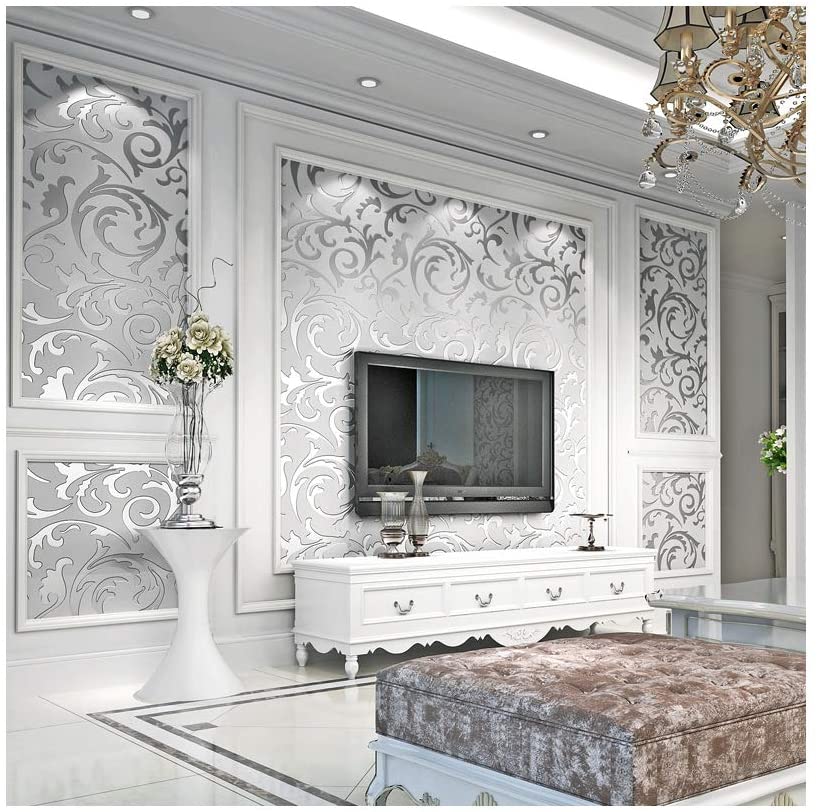 Search 3D Luxury Wallpaper on Amazon
5. Clear the Clutter
Perhaps the most tried and true way to make any part of your home look luxurious, is by clearing the clutter and reorganizing your essentials. You can make anywhere, from the refrigerator in your kitchen to your kids' playroom, or even your own office or studio look luxurious by simply reorganizing with a few luxurious storage basins or bins.
Acrylic storage basins are great for the homeowner with a minimal aesthetic in mind. Opt for a clean and classic look, choose monotone or simple design. If you are buying storage boxes for kids, you may want something a little more heavy duty. Whether you opt for cloth storage bins with stylish embroidered detailing, or gold basins for long term re-organization, you'll have that room transformed in no time!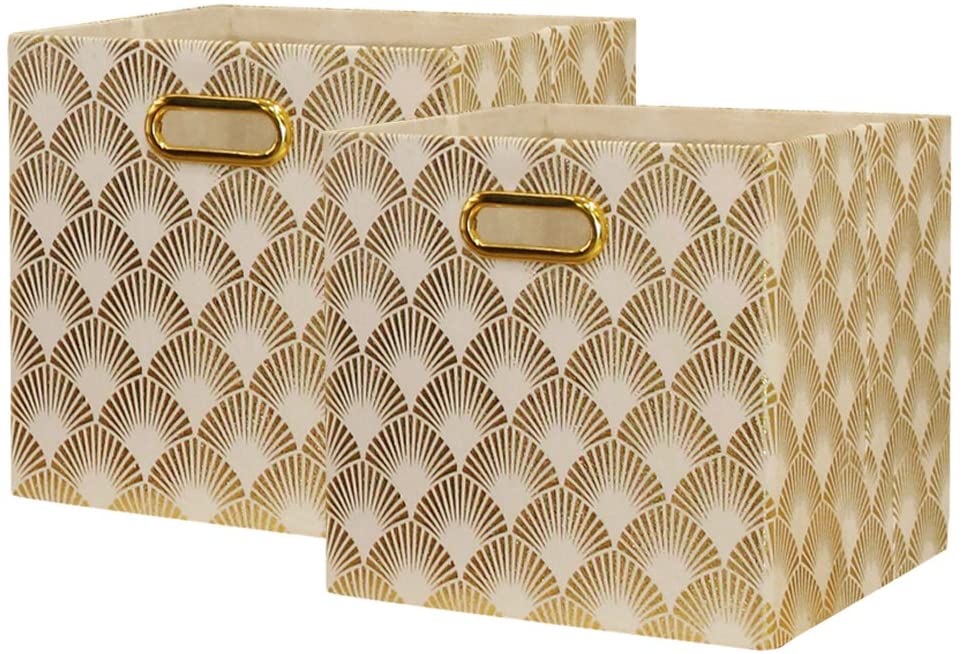 So, you see? These simple and inexpensive methods can you take your home from basic to bourgeoisie in no time, and all without you having to do too much heavy lifting. These small additions are a great way to make your home your new favourite place.
RELATED:
BONUS: Making your home your sanctuary
Even if you don't work from home, making your home your sanctuary is a proven way to relieve stress and increase productivity, even after a long day out at work. Coming home to a safe haven is a very important part of escaping from the stress-inducing outside world, so take your time to ensure that your home is exactly what and how you need it to be.
Be sure to keep your space clean, fresh and looking luxurious so that you can continue to feel comfortable and proud. And if you're looking for more home tips, you can always come back for more great reads. Happy Redecorating!
Article by Tavisha Samuels