Cashmere, sheepskin, sherpa, deep-pile rug, wool, faux-fur, mohair and knitwear come to mind when looking for a suitable covering for you or your furniture in the winter months. Here, we look at how to cosy up and keep warm in the cold with elegant and functional soft furnishings.
Be it blanket, sweater, bedding, pillow, cushion, rug or upholstery, there is something here for everyone. The key is choosing the colour, style and materials to suit your interior and your personal taste. Here are some stylish options to get you inspired.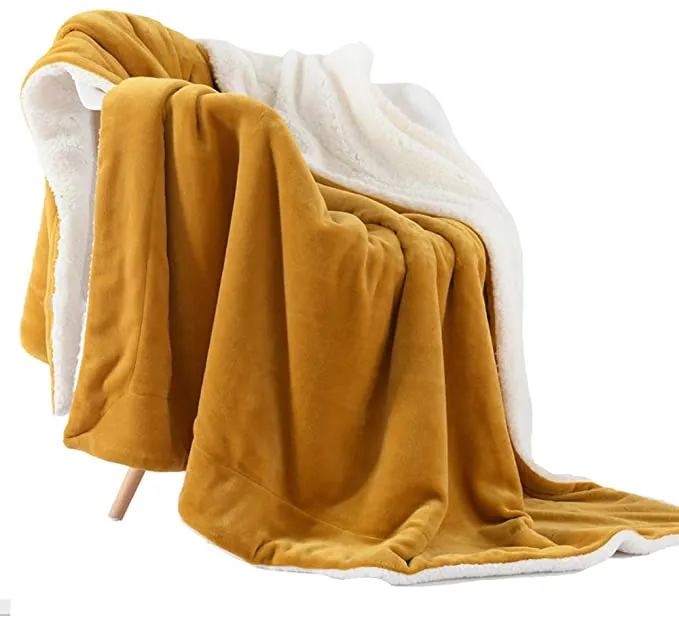 Top 10 Winter Accessories For Every Room
Part of our winter edit, we look at accessories for every room that will keep you warm and cosy this winter.
1. Sherpa Throw
Here is a quick way to keep yourself warm and fuzzy while you cuddle up on the sofa, a sherpa throw. Placed over single or multi seaters, they instantly transform your seat into a plush, soft and warm couch. Look for reversible sherpa with a choice of colours to match the furniture in your room. It is quite common to find a combination of flannel fleece for the top and sherpa for the bottom for extra plush and smoothness. Apart from colour options, there are plenty of designs and sizes to choose from. For the latter, apart from Throws for seats, you can also choose Twin or Queen sizes to use as bed covers. When winter is over, wash fold and store them away for next time.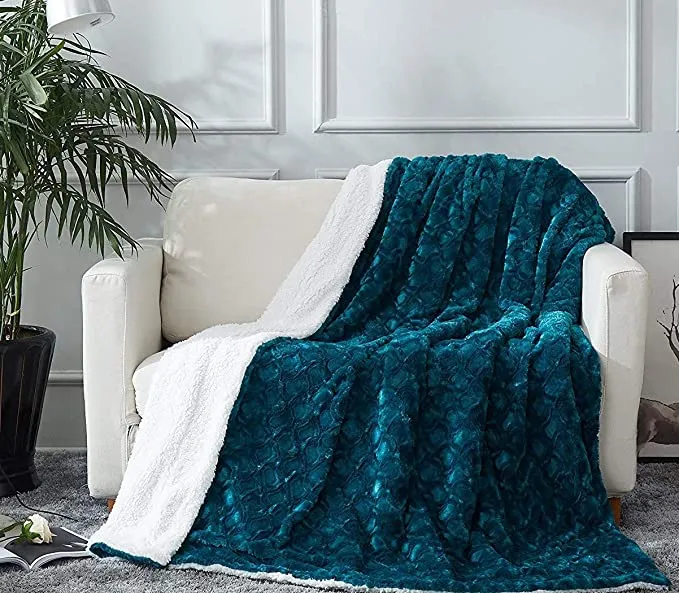 2. Fuzzy Faux Fur Blankets
No animals were harmed in the production of these blankets. Made from 100% polyester, these are soft and fluffy blankets to give you that luxurious fur like feel. Again, most of these are double sided, with a plush bottom lining to keep you warm and comfy in the evening. Use it together with your high thread count egyptian cotton sheets for maximum comfort while you can curl up in bed in a chilly winter's evening.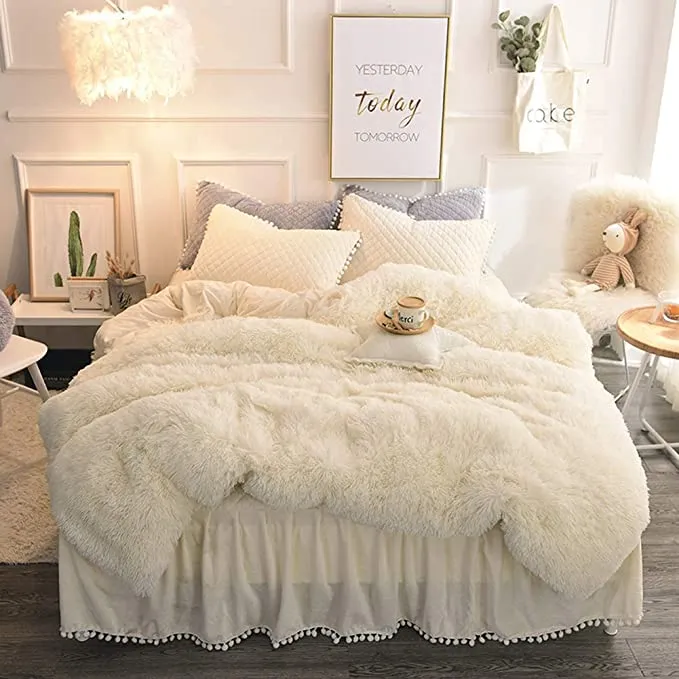 3. Textured Knit Woven Blankets
If fur is not your thing, albeit a fake one, then pick up a textured knit woven blanket. With unique designs and colours to choose from, you are sure to find one that matches your bedding or couch. Knitted over bed throws or blankets are thinner than Sherpa or Faux Fur blankets, making them easier to remove and fold away for storage after winter. They take up less space too. Remember, these work well on the sofa too.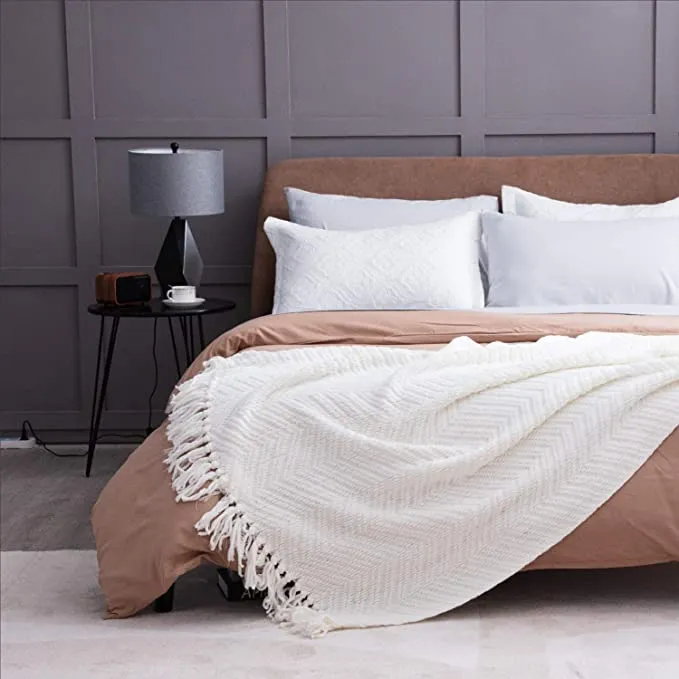 Search Knit Woven Blanket on Amazon
4. Chunky Knit Chenille Throw
On the subject of knitting, what about an exaggerated chunky knit throw? Sometimes known as cable knit, these chenille throws offer that same a fuzzy cotton feel as your chenille sweater but chunkier. I do mean a lot chunkier. You can find chunky knit throws based on polyester to merino wool in different sizes and colours, the choice is yours. Use it as a cover for your cold leather sofa during winter or as a blanket for your body to keep warm.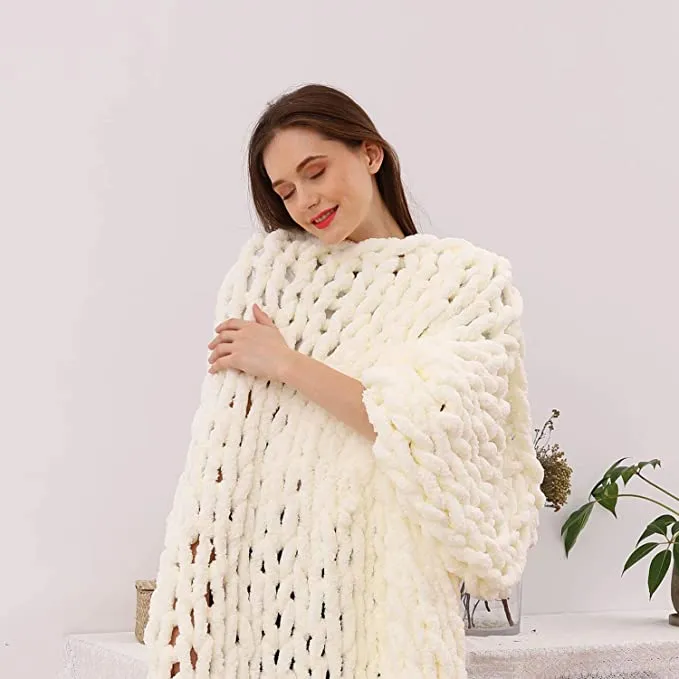 Search Chunky Knit Chenille Throw on Amazon
5. Moroccan Rug
The long shag-pile carpet is what we all typically associate with keeping warm in the winter months, but with its high maintenance it really is more a show piece than a practical solution. Our recommendation is a much more practical Moroccan rug. Typically hand-made with wool an authentic Moroccan rug is not just a furnishing but a piece of art. With repetitive tribal designs or simpler striped patterns Moroccan rugs offer the warmth of a floor covering and the beautiful cultural stories of Moroccan tradition.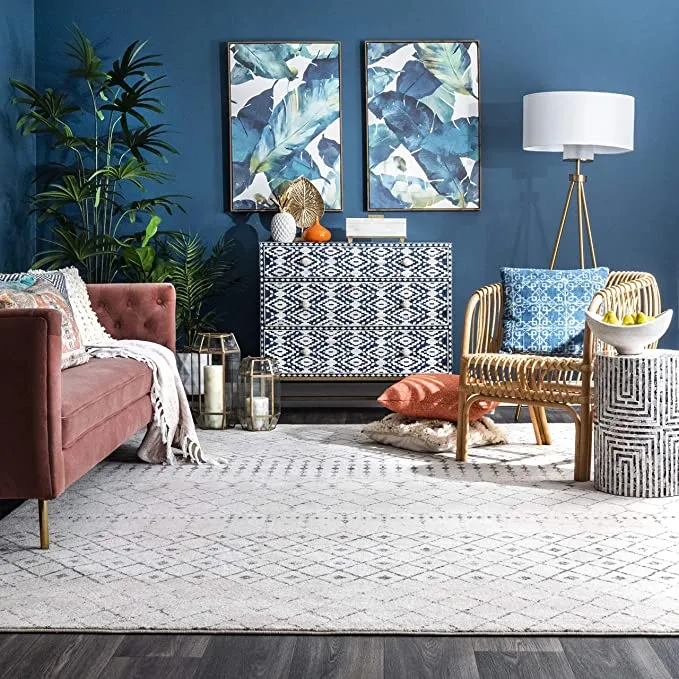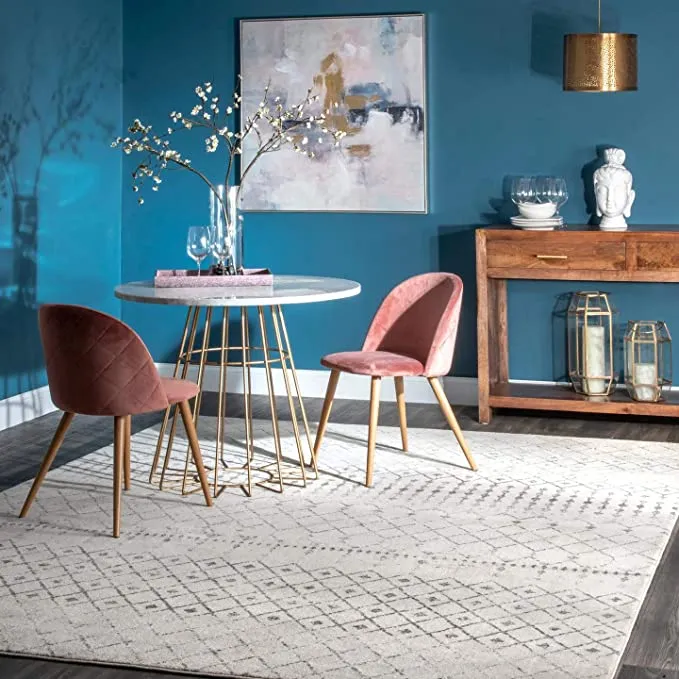 6. Mohair Blanket
Soft and gentle mohair is reminiscent of a babies' blanket, yet it is undoubtedly one of the most luxurious soft furnishings you could add to your collection. Snuggled up on the sofa with a mug of steaming hot chocolate, with your favourite book, covered with your very own mohair blanket – fewer things in life are this close to contentment.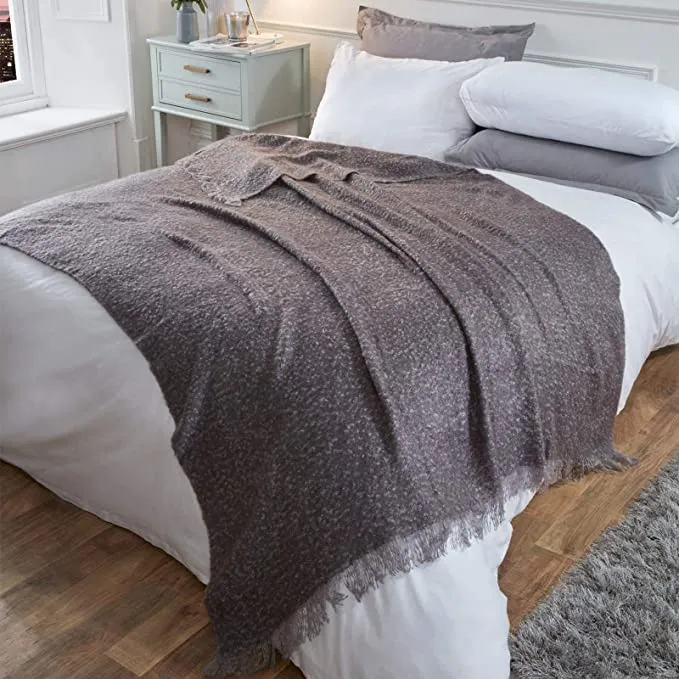 Search Mohair Blanket on Amazon
7. Cashmere Cushion Cover
Another quick way to turn any room around is to change the cushion and pillow covers in the bedroom or living room. Save the lighter and brighter fabrics for summer and aim for furry, velvety cushion covers the winter or have a mix of both light and dark. Colour co-ordinate your cushions for the season. Choose sheep cashmere covers for extra warmth. These gorgeous covers will elevate any couch, bed, chair or room with its premium feel and stylish good looks.
Search Cashmere Cushion Covers on Amazon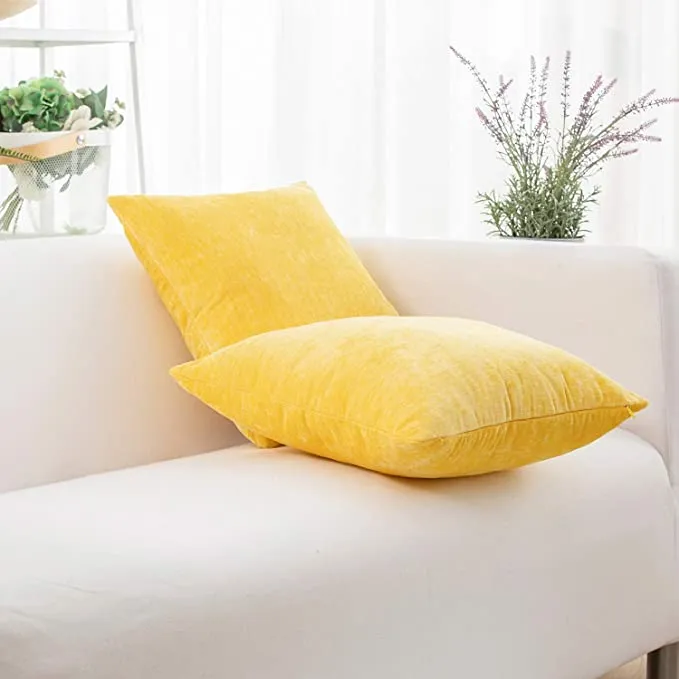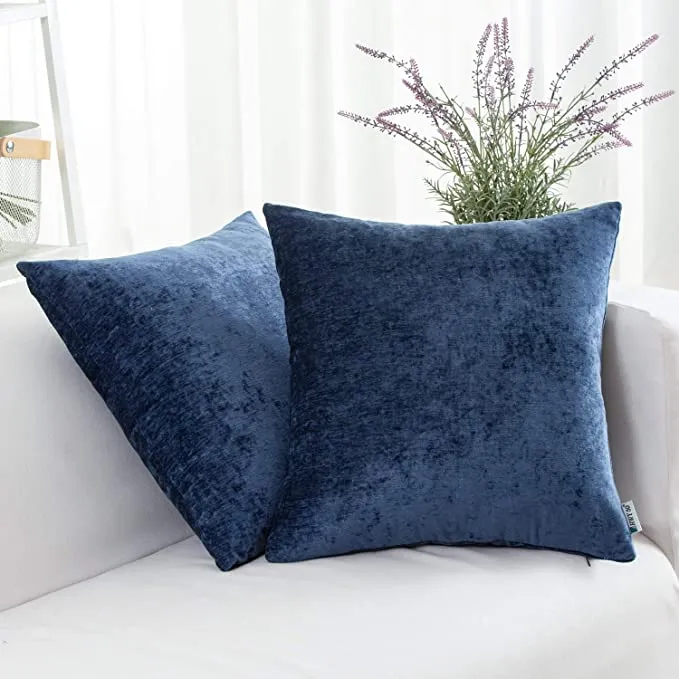 8. Sheepskin Rug, Pouf or Chair
Nothing feels like all natural sheepskin rug on your feet. It simply cannot be recreated with faux fur or synthetic materials. The natural length wool feels silky smooth, perfect for snuggling on. Get undyed sheepskin with soft plush wool for the natural undertones with soft, thick and beautiful wool. On the underside is non-slip leather, which works well on any surface. It may cost more, but a good, high-quality sheepskin rug will serve you for years. So, add a bit of nature into your living space.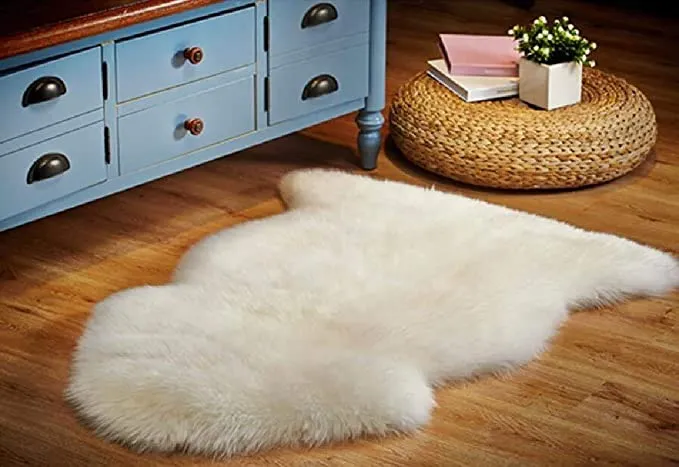 Sheepskin rug can also be used on a dining chair, single or double seater sofa during the winter to brighten up the interior of any room and make the seats more inviting. For something more permanent, consider chairs and poufs made with sheepskin. The latter can be offered as unstuffed so you can fill it with yourself with polyester fiber filler or blankets, pillows or heavy winter clothes. They work well as foot stool or bean bag chair.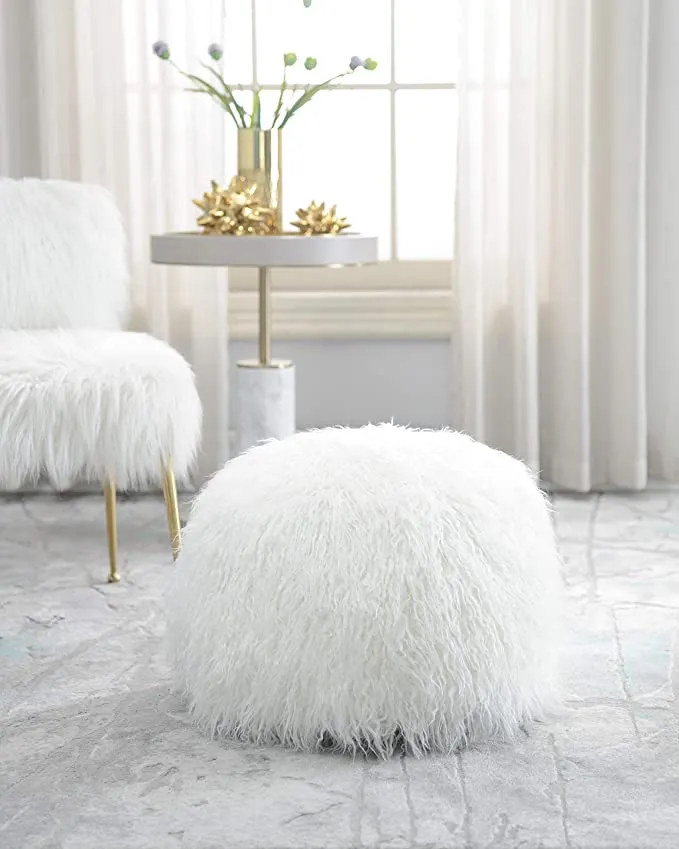 Search Sheepskin Rug on Amazon
9. Faux-fur or Knitwear House Stockings and Slippers
Not so much home soft furnishing but one you would wear on your feet when at home, choose a comfy pair of faux-fur or knitwear house stockings. These are guaranteed to keep your feet warm especially when you have hard flooring at home. Moving from room to room, with different flooring such as carpet to tile or even wooden floor can be a shock, especially during the winter. The stark difference in temperature makes you jump, literary. Keep a warm pair or house stockings with anti-slip gripper dots or sole to keep your feet warm anywhere in the house. For even more insulation for your feet, consider fur-lined house slippers with thick memory foam cushion support and rubber sole.
Search Warm House Slippers on Amazon
10. Cashmere Blanket
Soft and warm 100% Cashmere blankets are both lightweight and breathable. They offer a classic timeless look and feel and will match any space and complement any interior. They are also versatile in that they can be used as a blanket for home on the couch, sofa or bed. As they are lightweight, you can take it with you for use in the car, camping, caravan, to the office and on your travels. A fine example is the State Cashmere below made from 100% pure cashmere from sustainable Mongolian cashmere. Nepalese cashmere are also well know. These are available in a variety of colours from neutral ivory to grey, burgundy and navy blue.
Search Cashmere Blanket on Amazon