A beautiful bookshelf is something that can add infinite style and visual appeal to your interior designs. There are so many wonderful styles out there that you can not only feature your book collections in, but also embellish with décor. If you're searching for the best ones, then you're at the right place. Here's a hand-curated list just for you:
RELATED: Inspired Bookshelf Styles & Design Ideas II
1. Floating shelves for the win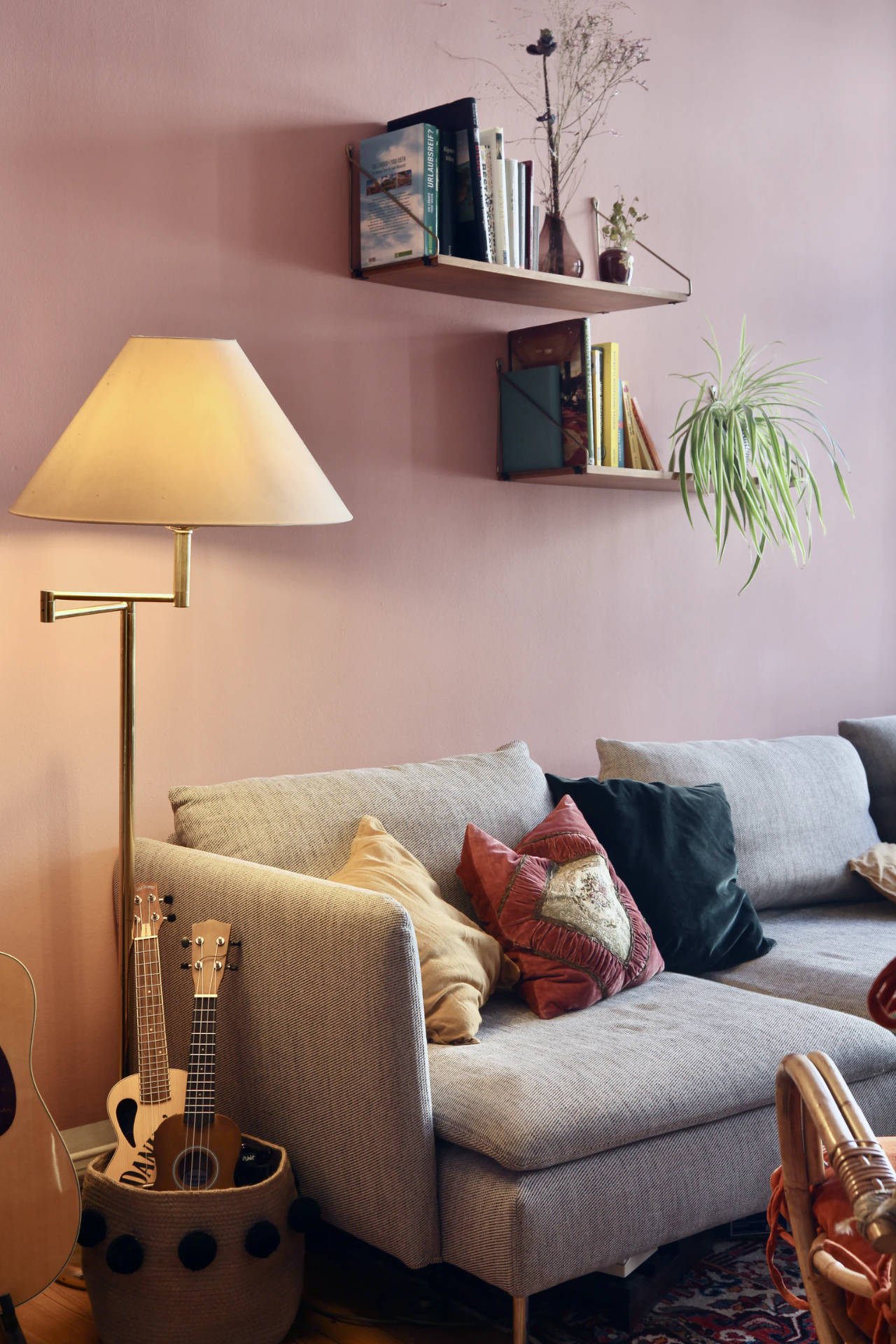 One of the most popular bookshelf styles these days is the "floating shelf." It comprises of minimalist wooden slats that are finished to perfection that are mounted on the wall in a way that feels like they're floating. They can be decorated with books, bookends, small trinkets, baubles, and even tiny planters. The main goal of these shelves is to embellish plain walls, so it's best to accessorize them in contrast with the background color.
Search Floating Shelves on Amazon
2. Built within structural elements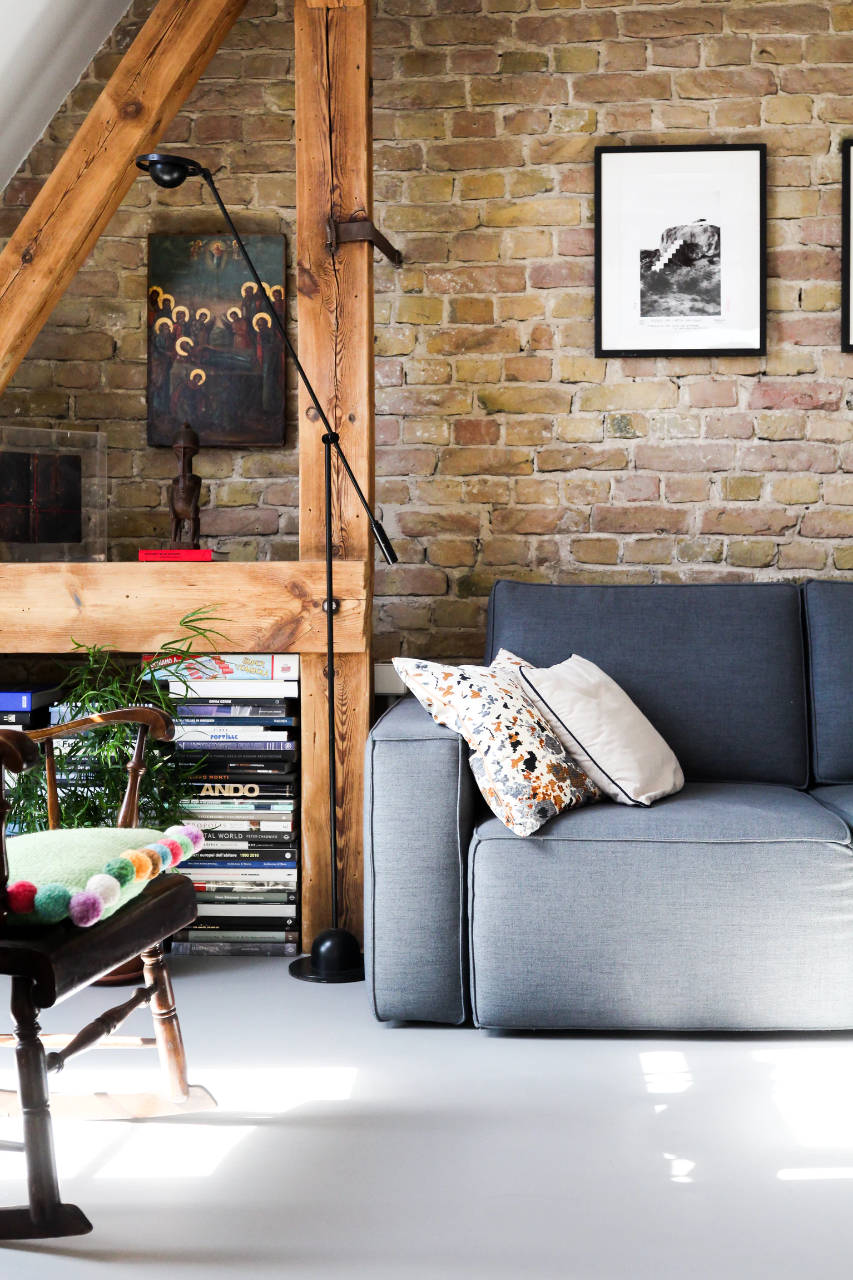 You can craft a customized bookshelf within any exposed structural element inside your home. It could be a truss inside your attic or a column that is wide enough to accommodate the design that's in your mind. How exactly you go about such a venture depends upon you. You can add floating shelves to a column or go for built-in carpentry that complements the shape of the truss. The possibilities are as endless as your imagination, so keep an open mind!
3. Built within the wall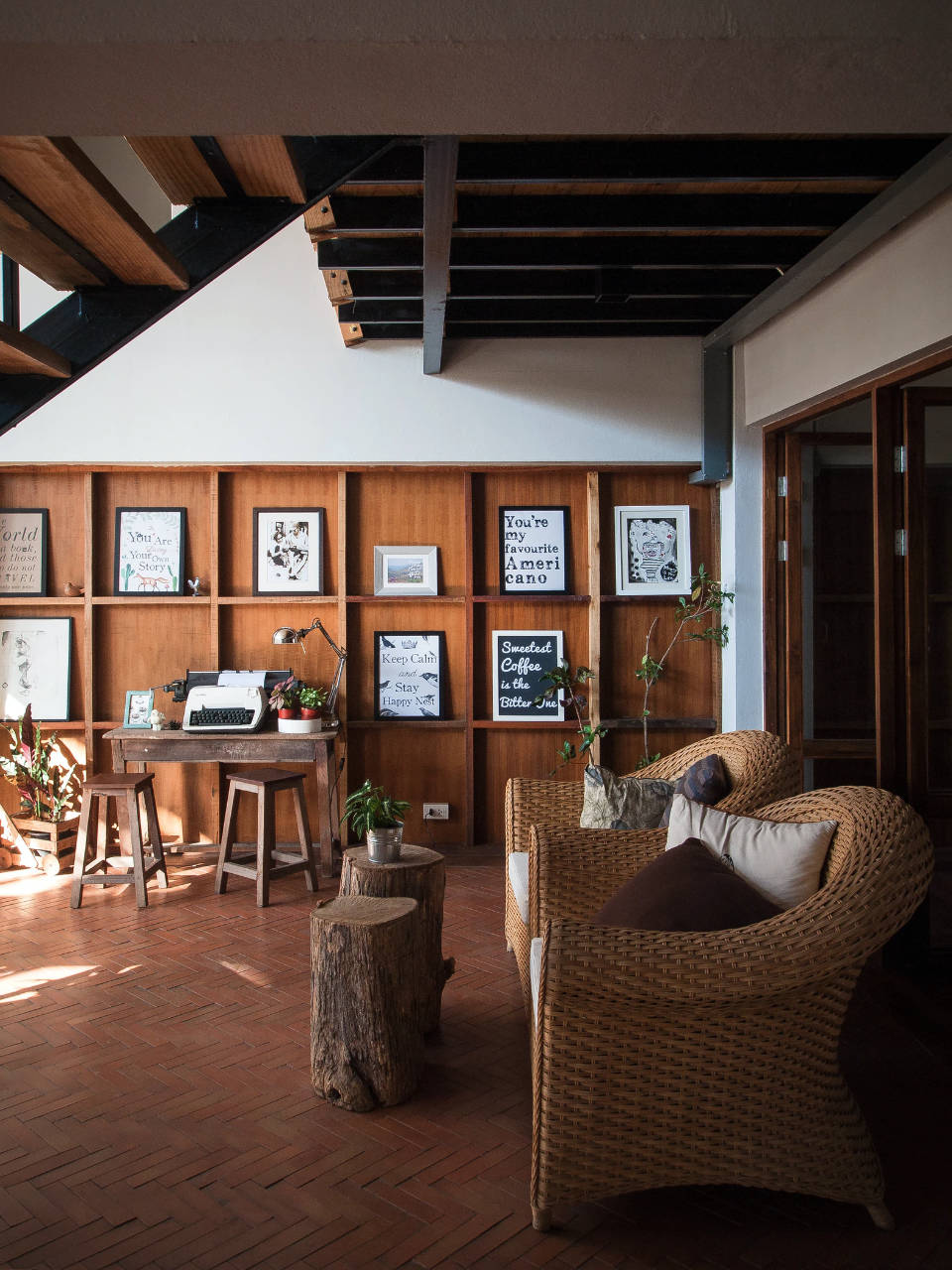 There are many styles of bookshelves and some of them are stylishly built within the wall itself. The one in this image is one of the best examples of such ideas. It features simple, oversized panels that feature a rid of shelves. The entire thing feels like it's been embedded within the wall and looks like an inherent part of it. The cozy look and wonderful styling is a study in fashionable aesthetics. If you're a fan of customized carpentry, then this is the perfect style for you.
4. Niche bookshelves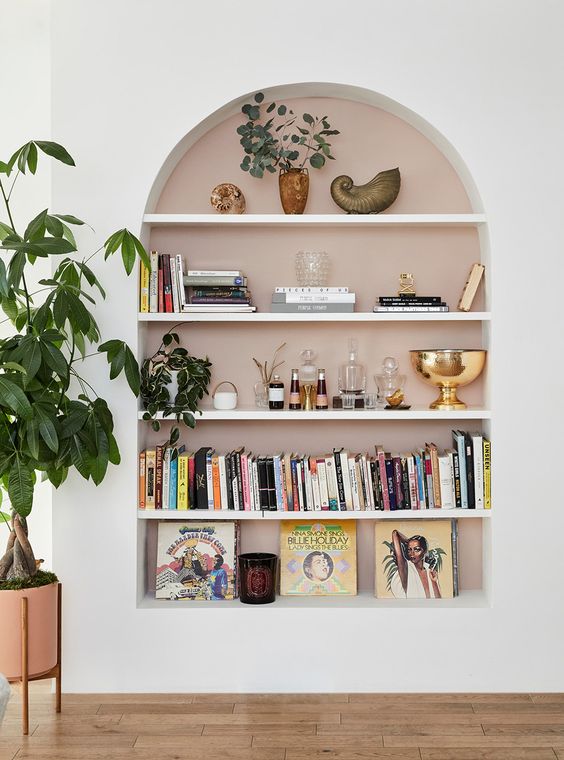 If you have an empty niche in your homes, then it's the perfect interior design element to transform into a beautiful bookshelf. You can paint the backdrop to match your interior theme and keep the edges white for that 3 dimensional look. Install shelves within it and load them up with your favorite books, décor, and other such items! When done correctly, the whole thing could become the focal point of your home!
5. Credenza style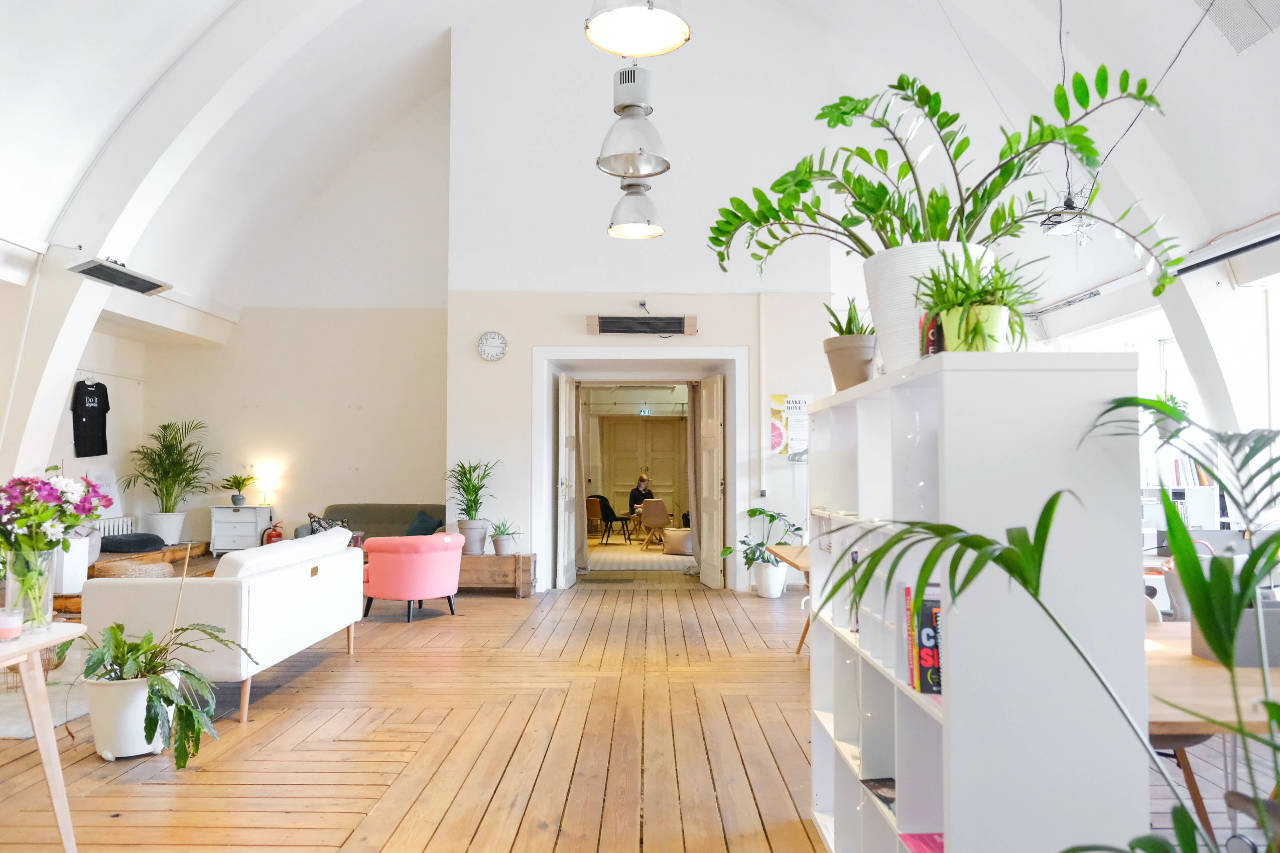 Credenza style bookshelves are a great way to either spruce up a blank wall or create a semi-permanent partition between two spaces in an open plan space. Their design is rather simple and straightforward, but you can always personalize the combination of open and closed shelves within. They can be decorated with books, bases, and other trinkets. You can even feature small planters on the shelves to get that fresh green vibe.
6. Classic showcase shelves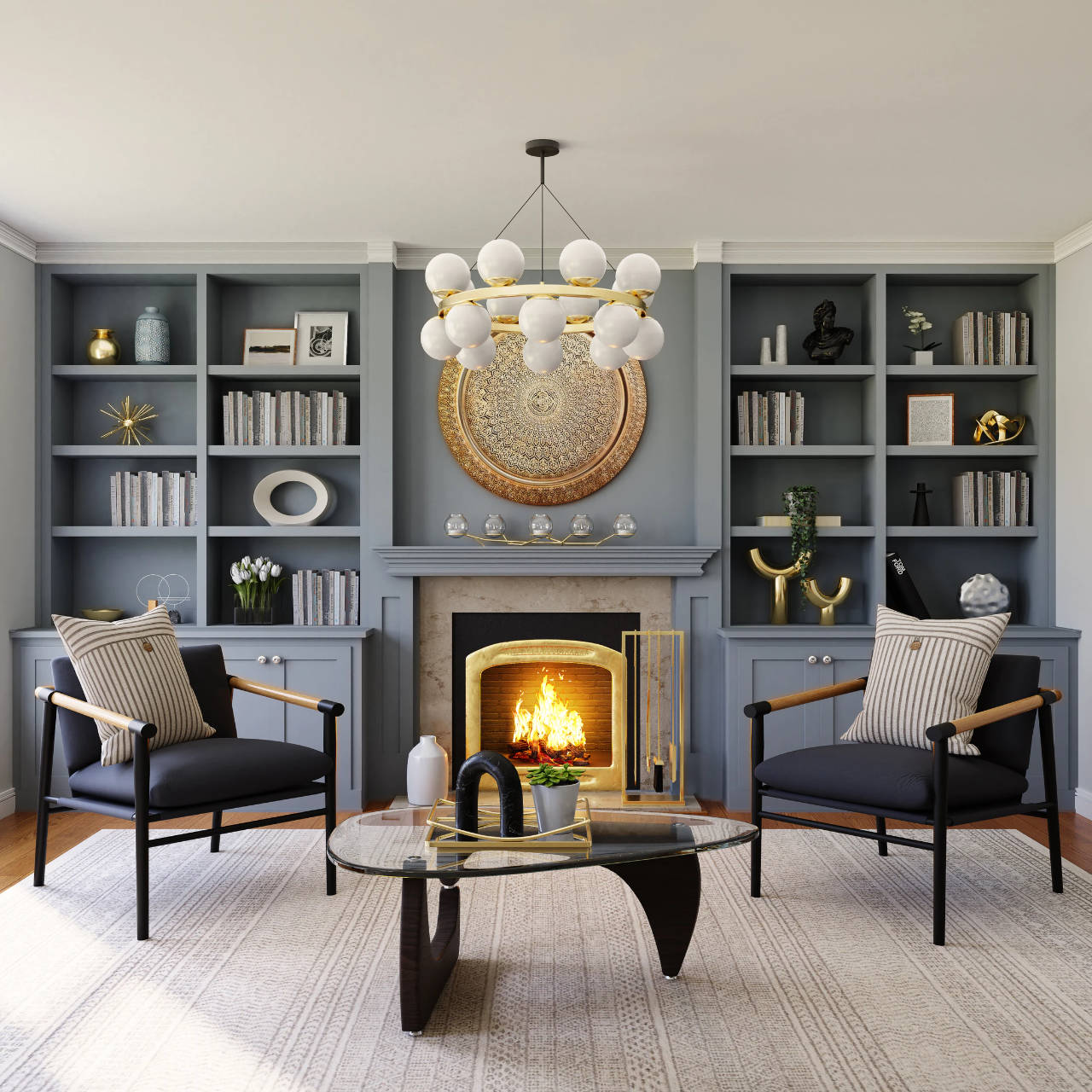 Classic showcase shelves are another built-in or custom built option that you can explore. They have a very formulaic look, but it never fails to look absolutely inspiring. The design consists of two open shelves on either side of a fireplace mantel with closed cabinets underneath each set. The stylish impact of this age-old bookshelf style never fails to feel as timeless as possible. In fact, it has a classical style, understated yet grand appeal that always feels impressive.
7. Floating geometric shelves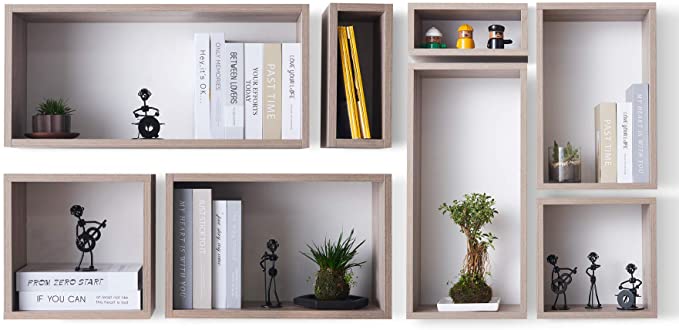 If you want multiple shelves but don't want them to seem cluttered, then this is the perfect idea for you. Charmingly symmetric and gorgeous, it's an inspired piece of precedent for everyone who wants a similar look. The trick to designing such shelves is to make their overall impact as compact as possible. Everything should be sleek and nicely shaped. Plus, the accessorizing has to complement the design approach, and be as contained as possible for the best effect.
8. Asymmetric wall shelves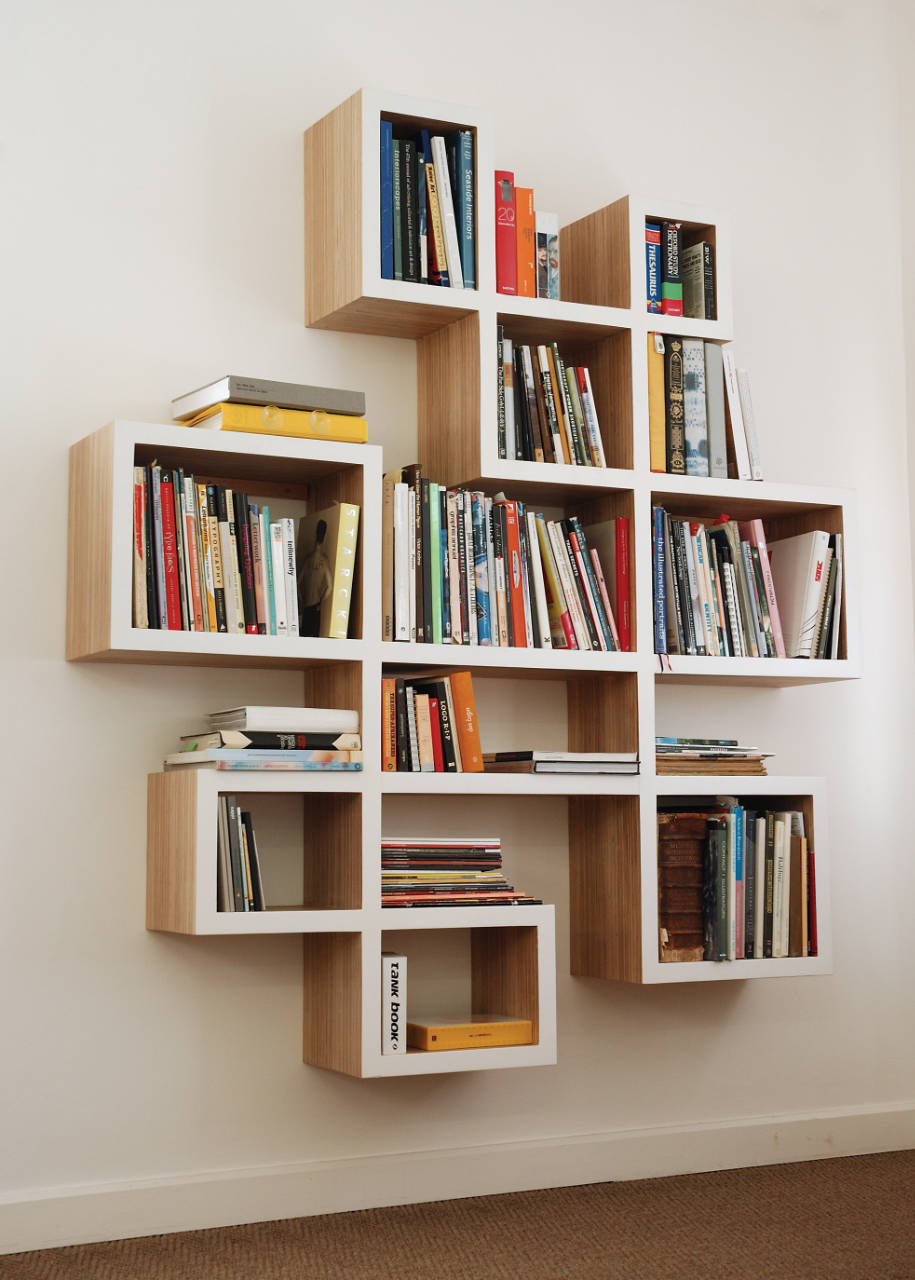 Symmetry and visual accuracy is all well and good, but there's just something really striking and resonant about an asymmetric bookshelf. However, it can be challenging to find the perfect design that accurately depicts this style. The floating bookcase in this image is a pretty great example of this idea. The mismatched blocks, free-forming shape, and different-sized shelves all work together to create stunning visual harmony!
9. Artistic style
Whoever told you that your bookshelves have to be absolutely straight-laced and boring was certainly wrong. The fact is, your bookcase can be as innovative as you want it to be. Want it to mimic a mandala pattern? Absolutely doable! Want it to look like a tree? That can happen as well! Want it to feature lozenge patterns? Done, done, and done. The ideas are as infinite as your imagination, so always try to think out of the box! Or in the case of boxed shelving units, outside the right angles.
10. The divider shelves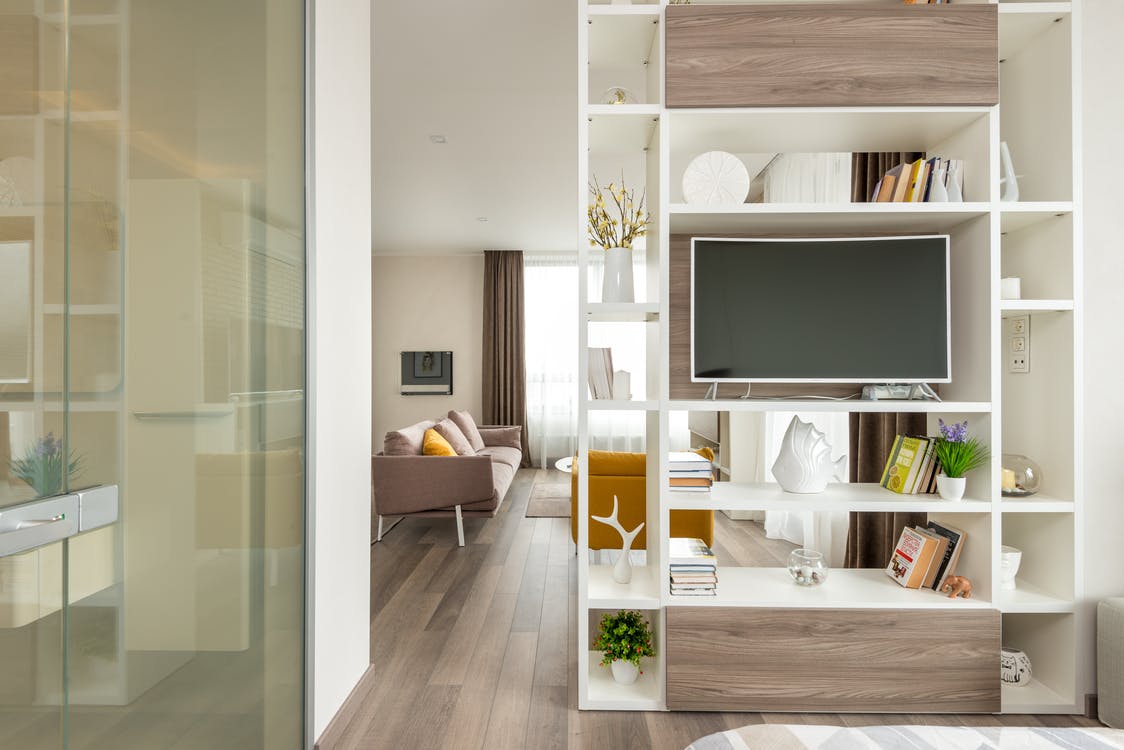 If your home features an open floor plan and you can't decide how to separate the different zones in the layout, then you can use divider shelves to accomplish that. They're super simple but stylish. They're mostly attached to the wall on one side, floor to ceiling height and the design of the shelves can be customized to create a stark transition from the wall of one zone to the other. Spruce up the whole look with some interesting dual paint choices and it'll look absolutely great!
11. Bunk bed bookshelf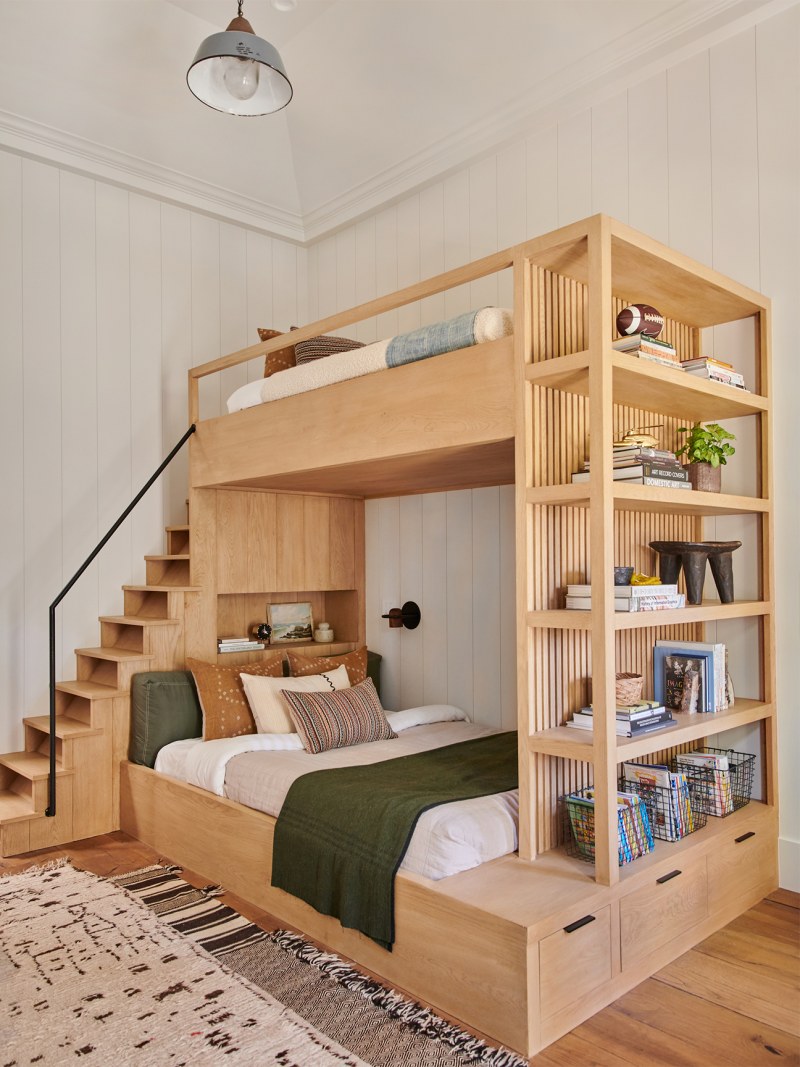 If you like reading in bed, or if you're looking for an interesting way to spruce up your bedroom with style, then the bunk-bed bookshelf can be the perfect inspiration for you. The best thing is that this style is not just reserved for actual bunk beds. It can be incorporated even in regular bedrooms with just a simple location change. Just set up a wall-mount alternative on top of your nightstands on either side to get a similar look!
12. Sculptural shelves
Tired of the boring old wall shelf aesthetic? Well, you can also opt for a sculptural design. These shelves boast a wall-mount sculpture addition, in which slats for books and décor are carefully placed to balance the whole design. They're incredibly beautiful and always make a stunning statement. They're great for bringing a raw, artistic edge to your spaces and you can find them in many customized styles in the market!
Explore all the different types of bookshelves out there and how you can style them!
13. Contemporary bookshelf
This contemporary perfection of a bookshelf is perfect for those who are a fan of sleek, modern austerity. The design comprises of a couple of floating shelves with thick facades that are complemented and held together with a sleek metal structure with a glossy finish. The contrast of white and brass finish is complemented with beautiful accessories. This type of a shelf is perfect for bringing any drab hallway or foyer wall to life. Aside from decorating it with books, you can also feature your favorite modern trinkets on it to get a wholesome effect.
14. The table & bench shelf
For small homes and apartments that can't benefit from tall, imposing bookshelves, this idea is the perfect alternative. It's nothing complicated, really. Instead of going for a typical shelf, you can just use a small, low-height table, bench or a console to feature your books and décor. While it may not seem like the most plausible idea, rest assured that it has the potential to look pretty stunning. Just arrange a strategic combo of frames, vases, baubles, and books on the table surface and see how it comes alive!
15. Short free standing shelves
Short wall shelves can make a stylish addition to minimalist and stark modern homes. They can also be used to embellish cluttered, small-style houses and apartments that are always short on space. The low-height and compact styling of such shelves always packs a big punch. Their beautiful visuals are usually complemented with carefully chosen and scaled décor.
So, these are some inspired bookshelf ideas. This list features a huge variety that can complement a gamut of interior design styles, so we hope that you find at least one idea that strikes a chord with you! If you would like more fresh ideas as to the type of bookshelf style and design that will work for your space, continue over to part 2 using the link below.
RELATED: Inspired Bookshelf Styles & Design Ideas II
Edited by Samuel J. Tan