Summer is here and it's time for the annual gathering of friends and family. Hosting an outdoor gathering can be a lot of fun, whether it's a BBQ, party, or any other type of event. Here are some tips to help you host the perfect outdoor gathering.
There's something special about hosting an outdoor gathering. The warm sunshine, the gentle breeze, and the laughter of friends and family create an atmosphere of joy and relaxation. Whether you're planning a backyard BBQ, a lively party, or any other type of outdoor event, the key to success lies in careful planning and attention to detail.
28 Easy-to-Follow Tips for Hosting the Perfect Outdoor Gathering
We looked at planning the perfect summer party previously. In this article, we present a comprehensive guide with tips and suggestions to help you host not the summer party but the perfect outdoor gathering for any occasion.
From creating a welcoming ambiance to planning the menu and ensuring guest comfort, these tips will assist you in creating an unforgettable experience for your guests. So, roll up your sleeves, embrace the spirit of outdoor entertaining, and let's dive into the world of hosting the perfect outdoor gathering.
1. Plan ahead: Start by deciding on the date, time, and location of your event. Consider the weather forecast and choose a suitable outdoor space that can accommodate your guests comfortably.
2. Send out invitations: Send out invitations well in advance to give your guests plenty of notice. You can use digital invitations or traditional paper invitations, depending on your preference.
3. Prepare the outdoor space: Make sure your outdoor space is clean and well-maintained. Set up seating areas, tables, and shade options like umbrellas or canopies. If needed, consider renting additional equipment such as chairs or tents.
4. Create ambiance: Add decorative elements to create a festive atmosphere. Hang string lights, use tablecloths and centerpieces, and set up outdoor speakers for music. Consider the theme of your gathering and choose decorations accordingly.
5. Arrange for outdoor activities: Provide entertainment options to keep your guests engaged. Set up games like cornhole, badminton, or horseshoes. Consider renting inflatables for kids or arranging a DIY craft station.
6. Plan the menu: Decide on the type of food you'll serve at your gathering. For a BBQ, plan a variety of grilled meats, vegetables, and sides. Consider dietary restrictions and provide vegetarian or vegan options. Don't forget drinks and desserts as well.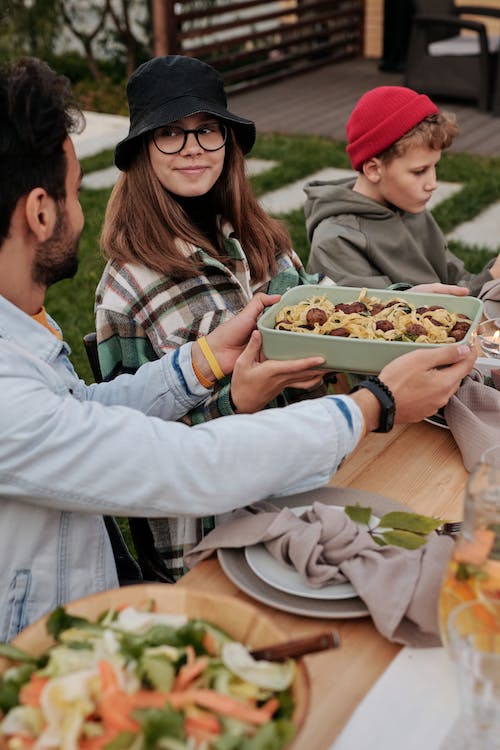 7. Stock up on supplies: Make sure you have enough plates, cups, napkins, utensils, and serving trays. Provide garbage and recycling bins for easy clean-up. Have backup supplies, such as extra ice and paper towels, on hand.
8. Food safety: Practice proper food handling and storage to ensure the safety of your guests. Keep perishable foods chilled until they are ready to be cooked or served. Use separate cutting boards and utensils for raw and cooked foods.
9. Provide shade and seating: Ensure there are enough seating options for your guests. Provide shade, such as umbrellas or canopies, especially if the event is during the day. Consider renting additional seating or asking guests to bring their own chairs.
10. Prepare for unforeseen circumstances: Have a backup plan in case of bad weather. Consider renting a tent or having an indoor space available if needed. Have a contingency plan for any last-minute changes or unexpected situations.
11. Consider guest comfort: Think about the comfort of your guests. Provide sunscreen, bug repellent, and hand sanitizers. Set up portable fans or misting systems if it's hot. Have blankets or heaters available if it gets chilly.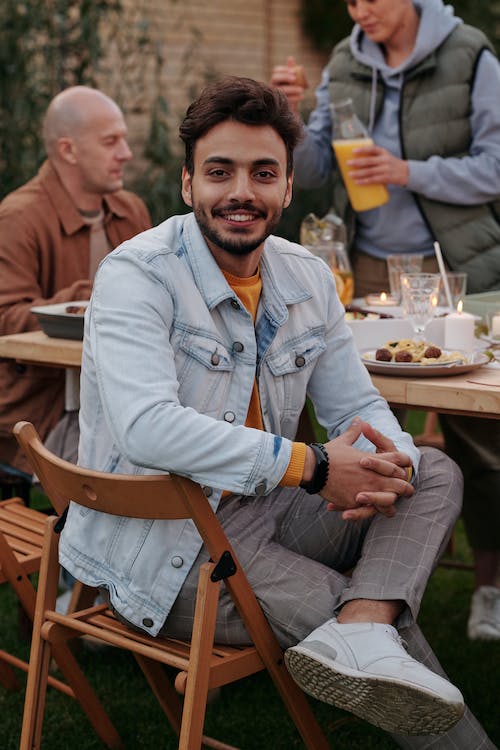 12. Be a gracious host: Greet your guests, introduce them to each other, and ensure everyone feels welcome. Monitor food and drink stations, refill as needed, and check if anyone has specific dietary restrictions or needs.
13. Safety first: Ensure the safety of your guests by taking precautions such as having a designated area for grilling, providing proper lighting, and securing any potential hazards in the outdoor space.
14. Create a drink station: Set up a designated area with a variety of beverages, including water, soda, juices, and alcoholic options. Provide ice buckets or coolers to keep drinks chilled. Consider creating a signature cocktail or mocktail for a special touch.
15. Have a backup plan for entertainment: While outdoor activities are great, it's always good to have backup entertainment options. Prepare a playlist of music or have a portable speaker for background ambiance. Consider having a movie screening or setting up a bonfire for later in the evening.
16. Accommodate dietary restrictions: Check with your guests in advance to see if anyone has specific dietary restrictions or allergies. Plan accordingly and offer alternative menu options to ensure everyone can enjoy the food.
17. Set up a DIY food station: If you want to involve your guests in the food preparation, consider setting up a DIY food station. For example, you could have a make-your-own burger bar or a build-your-own taco station. This allows guests to customize their meals according to their preferences.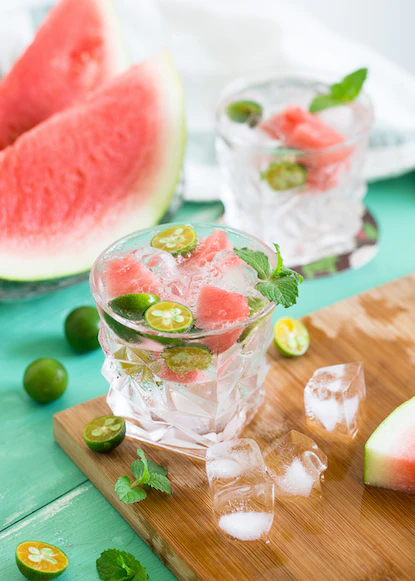 18. Provide ample lighting: If your gathering extends into the evening, ensure there is sufficient lighting in the outdoor space. Use a combination of string lights, lanterns, and pathway lights to create a warm and inviting ambiance.
19. Consider renting portable restrooms: If your outdoor space doesn't have convenient restroom facilities, consider renting portable restrooms. This will ensure that your guests have easy access to facilities throughout the event.
20. Keep guests informed: Communicate important details to your guests before the event. Provide information about parking arrangements, any specific guidelines for the venue, and any additional items they should bring (such as swimwear or towels if there's a pool).
21. Delegate tasks: Hosting a gathering can be overwhelming, so don't hesitate to ask for help. Delegate tasks to family members or close friends to assist with setting up, cooking, or managing different aspects of the event. This way, you can enjoy the gathering while ensuring everything runs smoothly.
22. Have a designated kids' area: If children will be attending the gathering, create a designated area for them to play and have fun. Set up activities such as a bounce house, face painting, or a craft table to keep them entertained.
23. Encourage mingling: Arrange seating and gathering areas in a way that encourages conversation and mingling among your guests. Use comfortable seating arrangements that allow for easy interaction and create conversation starter cards or icebreaker games to help guests connect.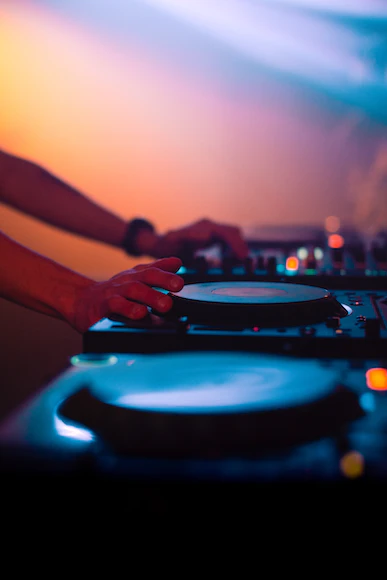 24. Consider hiring help: If you're hosting a larger gathering or want to ensure a more hands-off experience, consider hiring help. This could include a caterer, event planner, or even hiring a bartender to handle drink service.
25. Capture memories: Set up a photo booth area with props and a backdrop for guests to take fun photos. Alternatively, hire a professional photographer to capture candid moments throughout the event. Share the photos with your guests afterward as a memento.
26. Have a designated smoking area: If you have guests who smoke, designate a separate area away from the main gathering space where they can do so comfortably. Provide ashtrays and ensure there's proper ventilation.
27. Practice good neighbourly etiquette: If you're hosting an outdoor gathering in a residential area, be mindful of your neighbors. Inform them in advance about the event and any potential noise or parking concerns. Encourage your guests to be respectful and mindful of the surroundings.
28. Clean up afterwards: Arrange for garbage disposal and recycling bins. Encourage guests to help clean up, or consider hiring a cleaning service if it's a larger gathering. Make sure the outdoor space is left in good condition
Remember, hosting an outdoor gathering is about creating a welcoming and enjoyable experience for your guests. By considering these tips and putting thought into the details, you'll be well on your way to hosting a successful event.