A backyard garden is just like any other room in your house. And, just like the interior of the home is revamped and updated to suit your lifestyle, similarly, a garden has to be designed and uplifted to accommodate your outdoor activities.
Landscaping is an excellent way of adding inherent charm and intimacy to your backyard. Not only does it help make sense of the space, but also beautifies it. If you're looking for some great ideas to spice up your backyard aesthetics, then here are some landscape elements that are up to the task. Let's take a look:
1. Fountains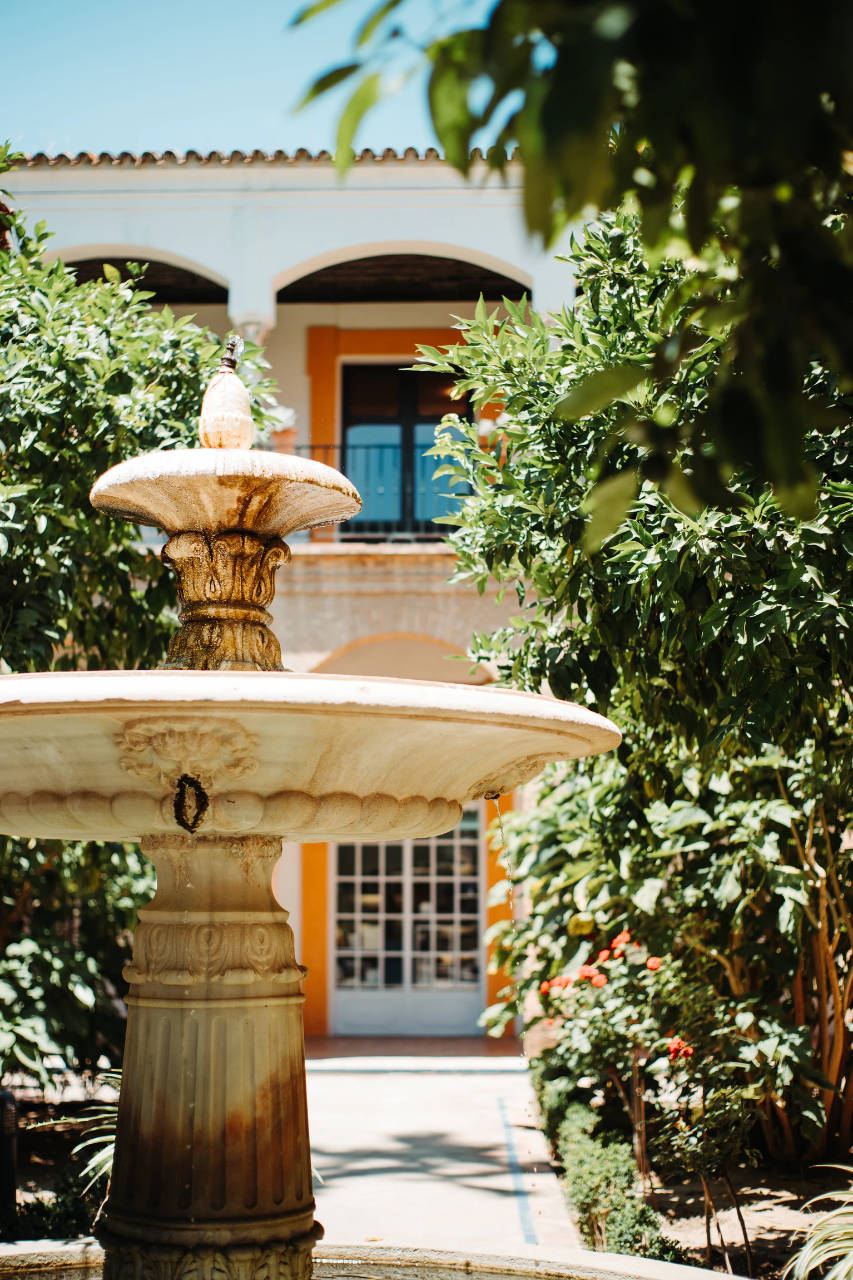 Fountains can add an innate whimsical style and charisma to a backyard landscape. They make for charming centerpieces and can be customized in size, aesthetics, and function to suit your needs. There are many types of fountain designs that you can opt for, but there's just something incredibly charming about the traditional designs that is hardly ever captured in modern interpretations. However, if you've got a contemporary garden, then a modern fountain will look just as good – especially when paired with decking, concrete walls, and other modern landscape elements. If you're conscious about energy efficiency, there's even a host of solar-powered fountains to choose from.
2. Hardscaping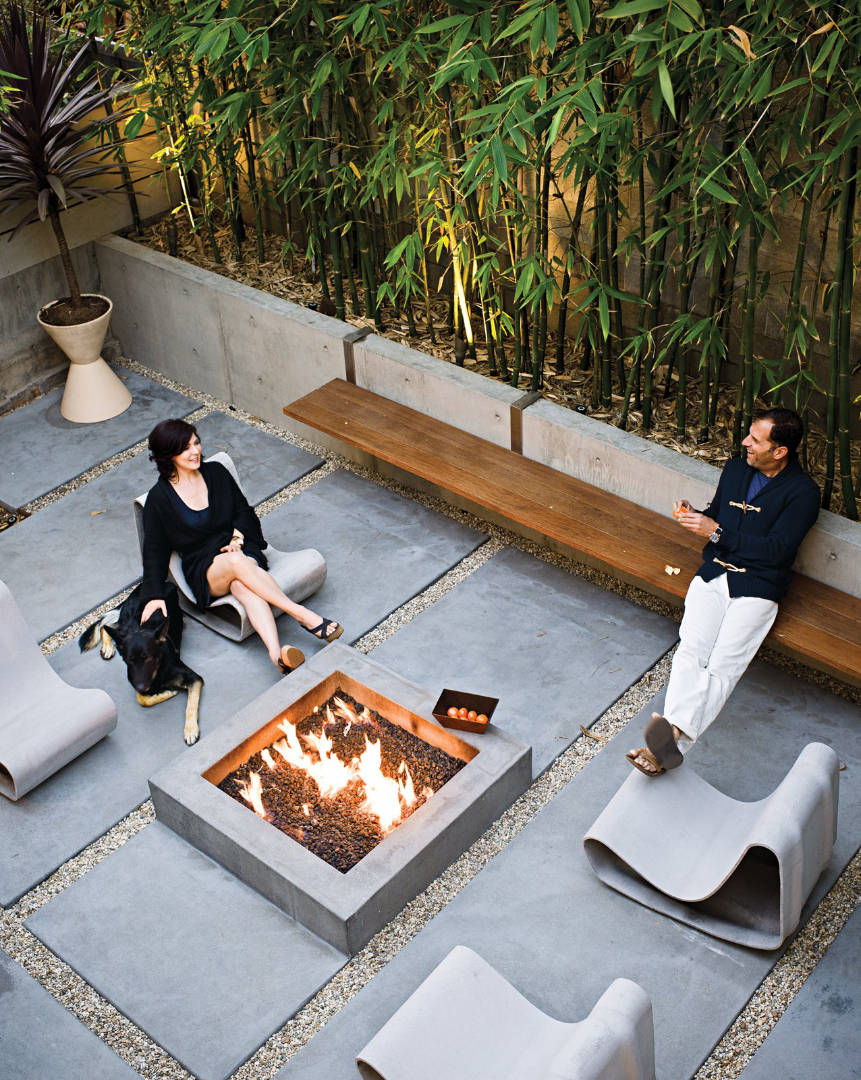 All the non-living parts of a landscape are known as hardscaping. These include stones, gravel, rocks, etc. Different types of pavers and flagstones are used to create beautiful hardscapes. Uneven, rugged flagstones have an especially wonderful vibe, and they can be used to spruce up walkways, design patio floors, and even be used as cladding for flower beds or boundary walls.
This of course means, that if you're not green-fingered, you'll still have a wonderfully designed space to suit your tastes and needs.
3. Retaining walls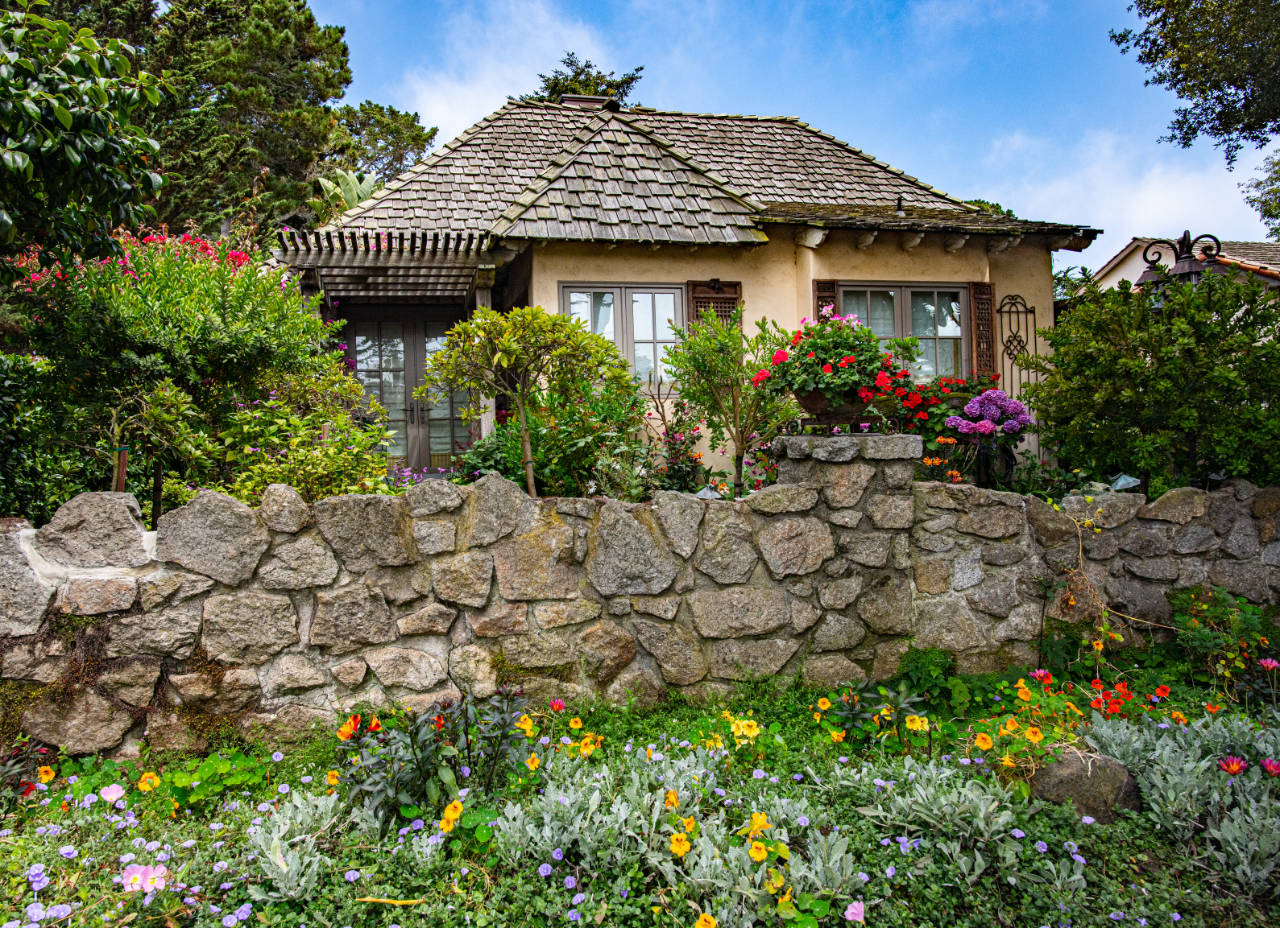 The purpose of a retaining wall is basically to keep the slope of a mountainous or hilly garden at bay, but these days, it has become an integral part of contemporary hardscaping. These walls are now used as an aesthetic element in backyard gardens and outfitted with beautiful flowerbed and planters in the foreground to evoke that whimsical vibe. Their raw, uncut appeal elevates the natural charisma of a landscape many fold!
4. Assorted planters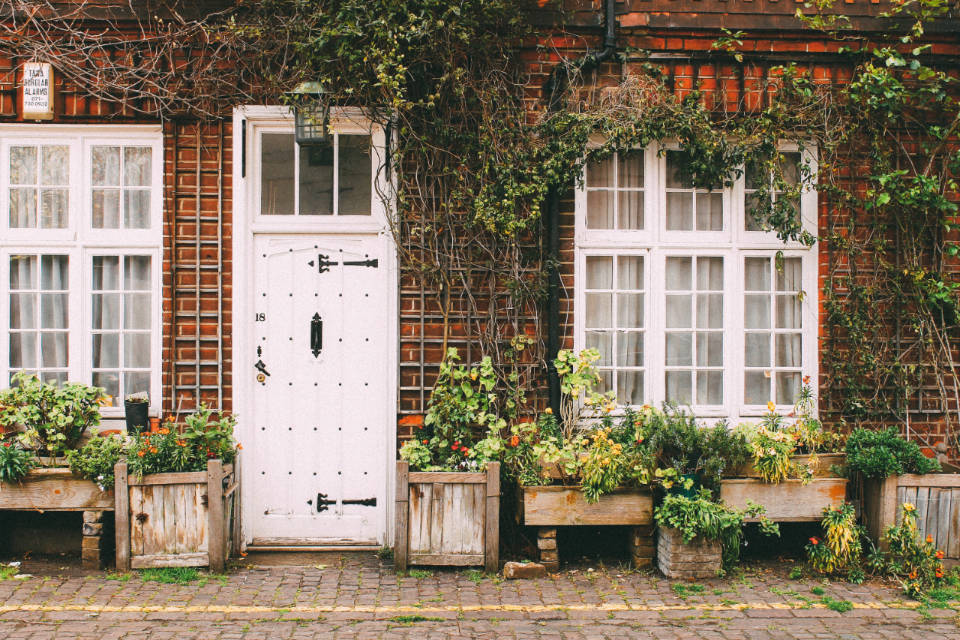 Assorted planters never fail in adding oomph to backyard landscapes. You can buy them in different designs and even customize their casing to get your desired visuals. Many people opt for typical terra cotta planters and arrange them on wooden shelves or beautiful clusters on the ground. Others prefer to opt for stylish casings for their planters. Distressed wood is an especially popular choice of planter casings, and if you want to arrange them in layers, then you can elevate your casing on stacked bricks to create different heights and levels allowing the eye to linger not just on the plants but on the imaginative arrangements of the planters themselves.
5. A beautiful backyard door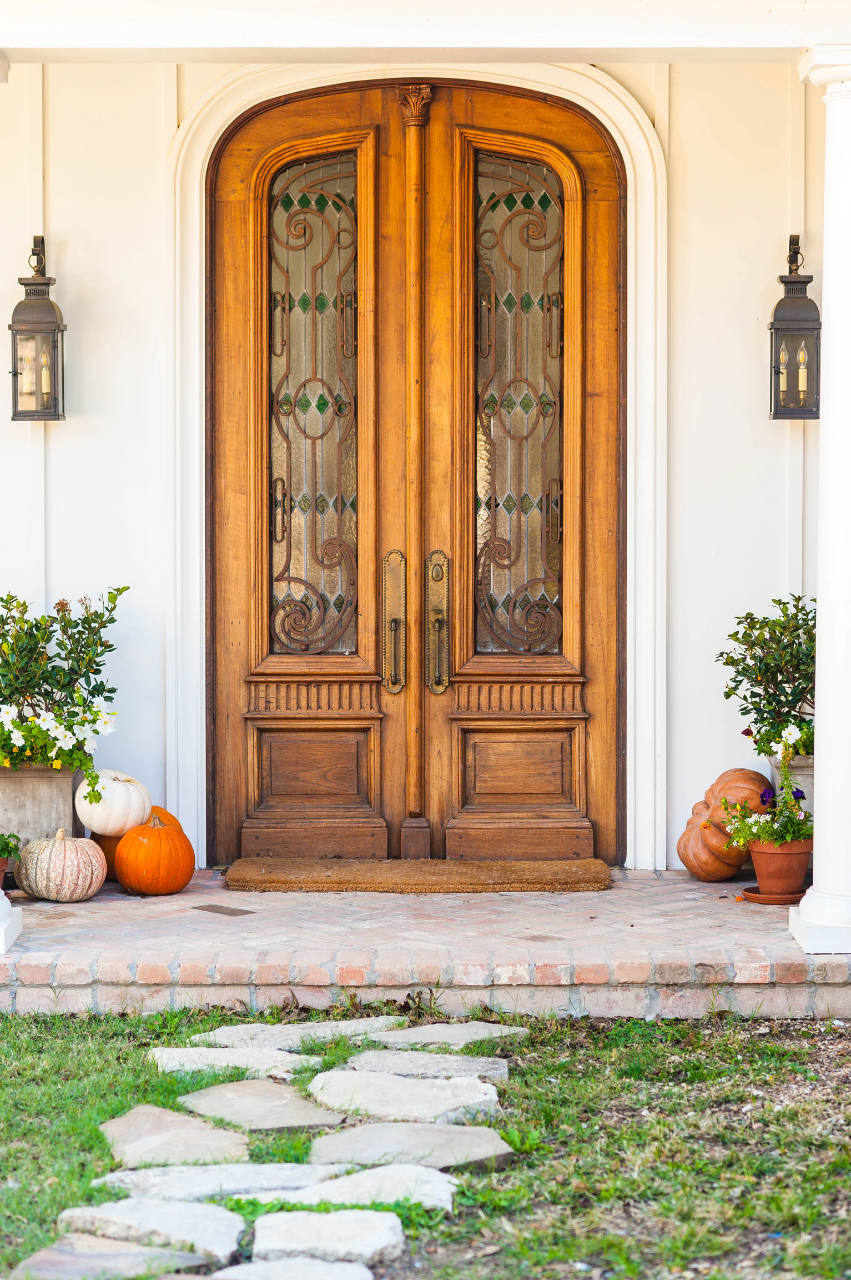 This is perhaps the most underrated and overlooked part of backyard landscape designing. Your garden can be as beautiful as you can make it, but the impact of the entrance is something that can make or break the overall aesthetic. Therefore, the entrance from the home in to your back yard should pack a punch. It's best that you find a door that stands out amidst the greenery and lushness, but also one that is able to complement the whole look beautifully.
6. Perennial flower beds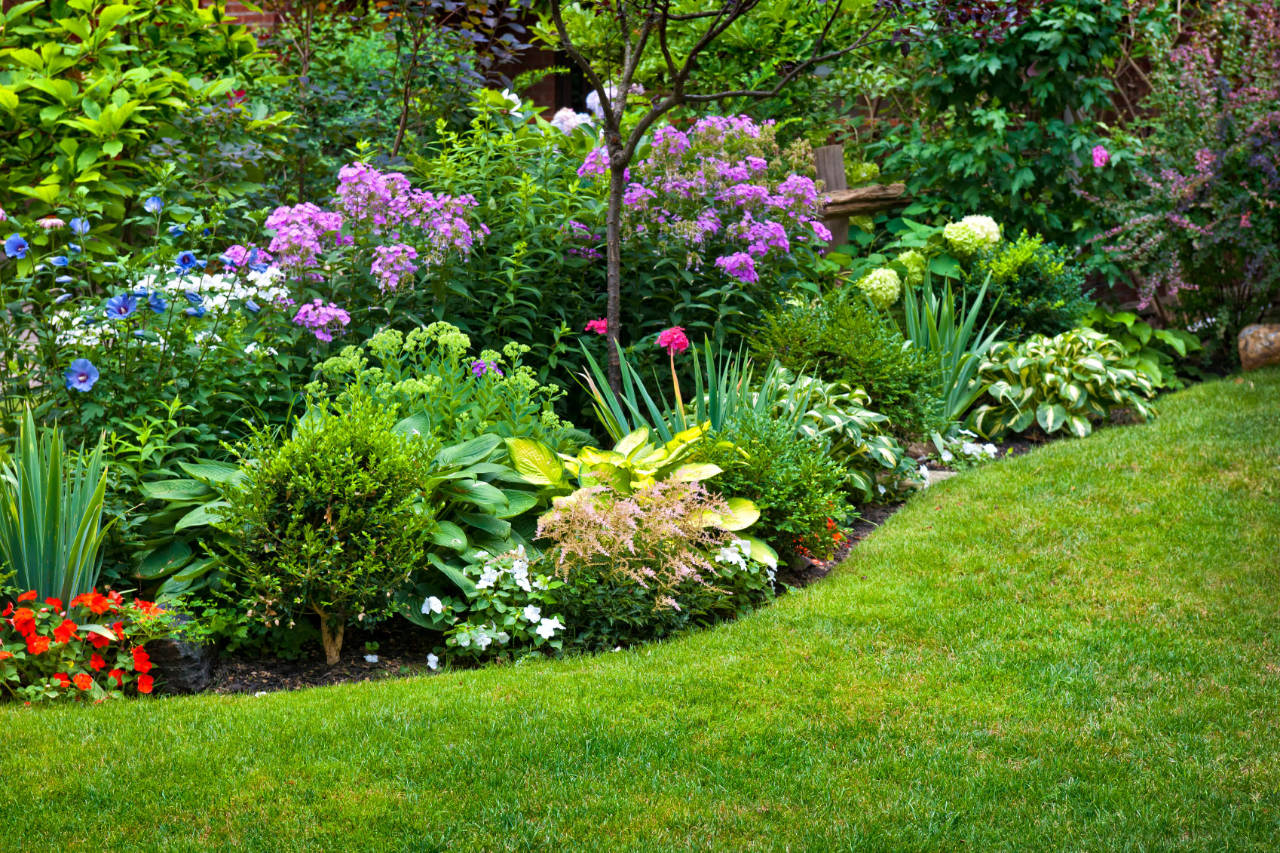 If you want your garden to be in bloom all year round, then it's best to select perennials for the flower bed. These are plants and flowers that bloom all year round, so you'll never have an empty flower bed if you opt for them. If you can't find suitable perennial flowers, then ornamental grasses can look just as good!
Alternatively, find plants that complement each other through out the months of the year and you'll never want for something beautiful to look at.
7. Rock gardens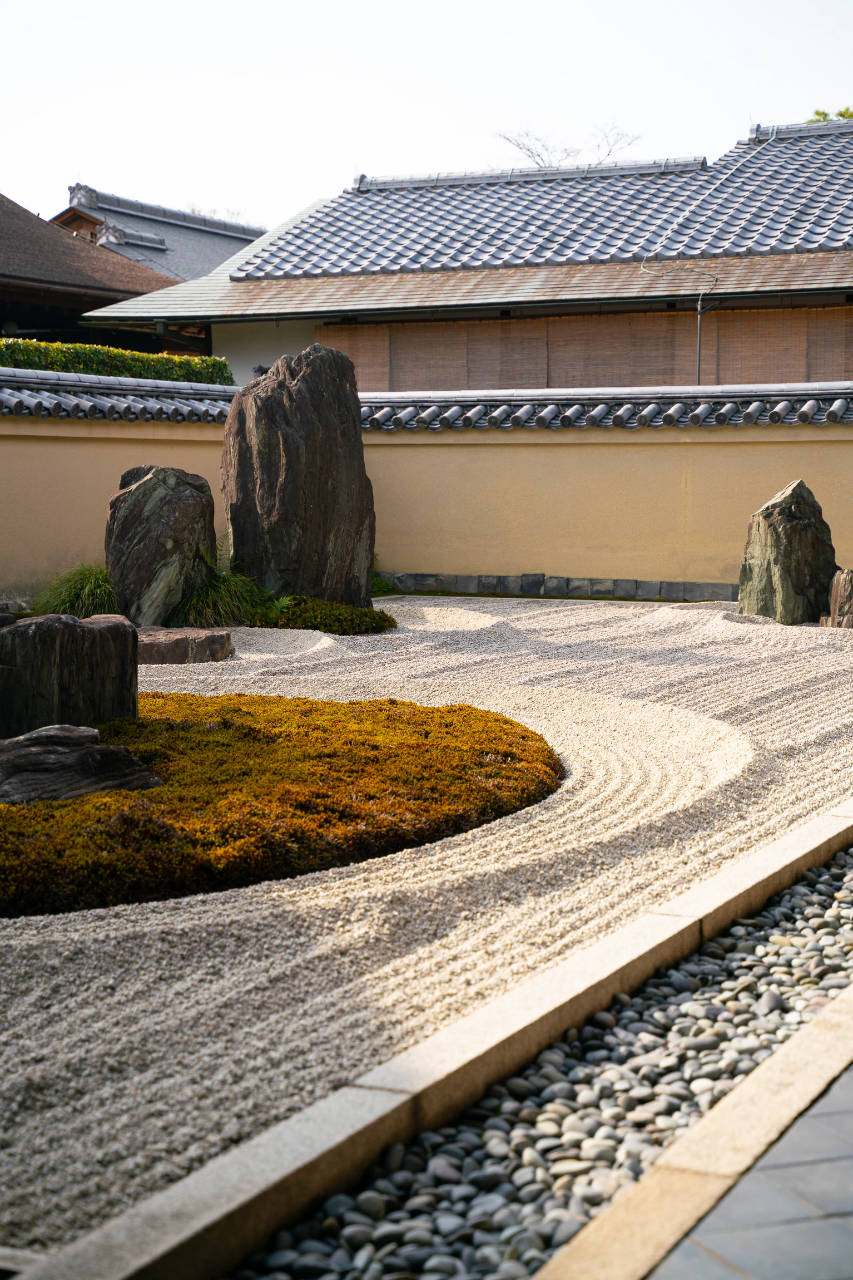 A rock garden is kind of an antithesis of traditional landscaping. Instead of lush greenery, it's entirely made out of hardscaping and effuses the surroundings with minimalism. It's part of the Japanese Zen ideology, but is now being adopted by people all over the world. It consists of beautifully arranged gravel and pebble stones that are strategically interspersed with oversized rocks. If you're not confident about your green fingers, then this is the perfect backyard landscape idea for you.
8. Japanese Shishi Odishi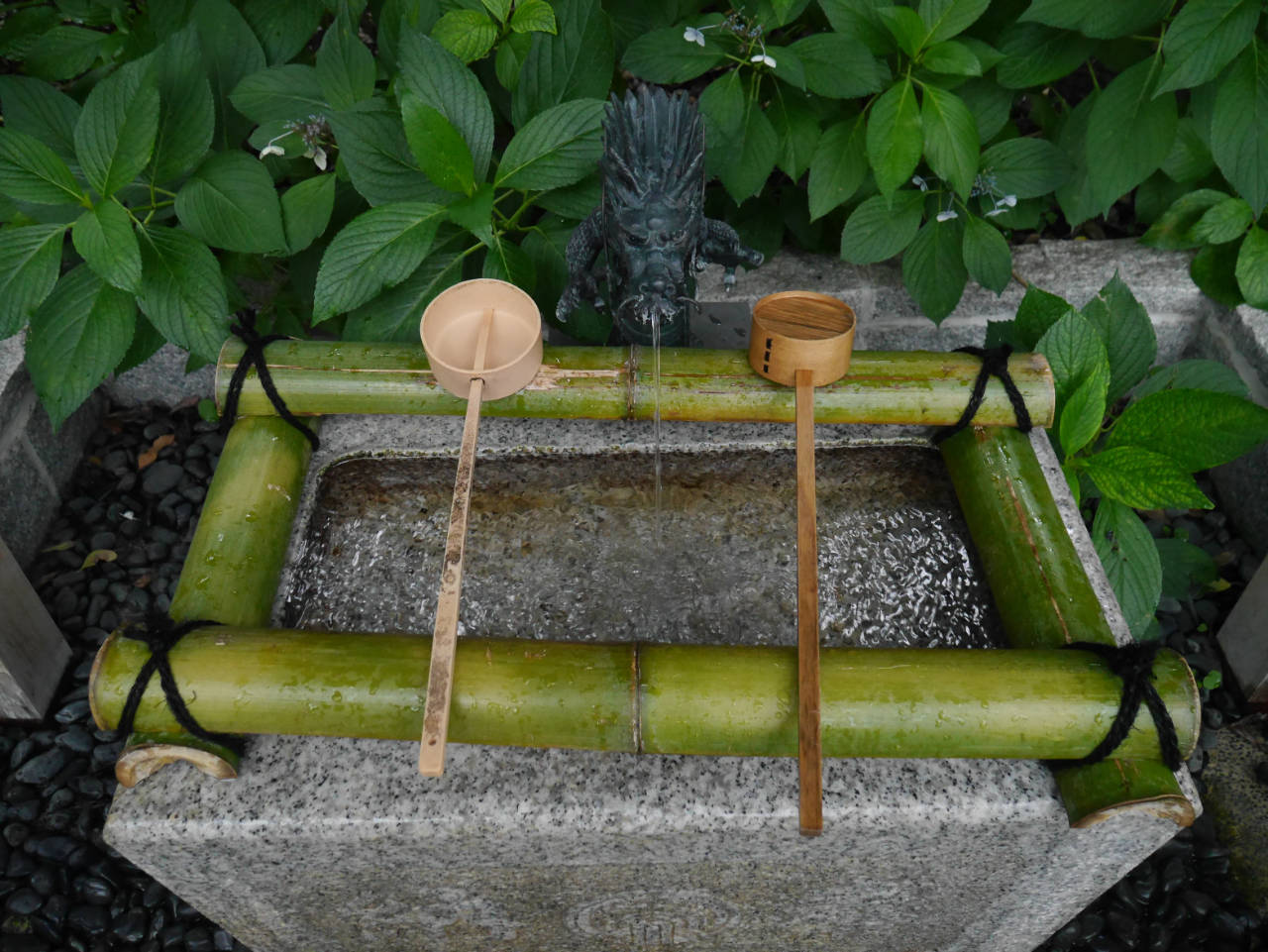 This is another landscape element that is adopted from the Japanese Zen philosophy. This small fountain emphasizes the sound of running water and features bamboo offshoots that give the whole hardscape a natural, full blown organic appeal. It's the perfect backyard landscape element for those who love contemplating and enjoying some alone-time within nature.
9. Koi pond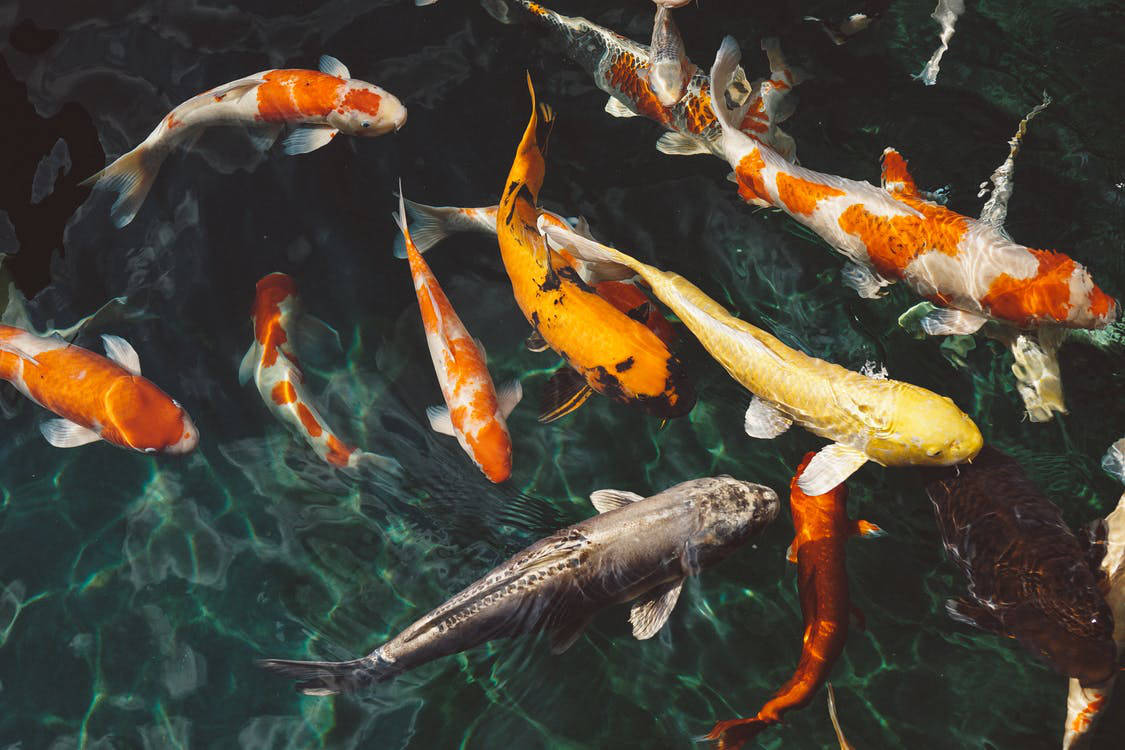 A Koi pond can make a lovely addition to your backyard landscapes. The colorful fish and water body will make for a relaxing combo that will evoke a tranquil vibe within your garden. You could also design stone seating at the edges of the pond or even put some lazy chairs or deck chairs by its side and enjoy the sparkle of the sunshine against the waters surface and the constant activity of the fishes.
RELATED: Modern Backyard Ideas with Water Feature or Decorative Pond
10. Dipping pool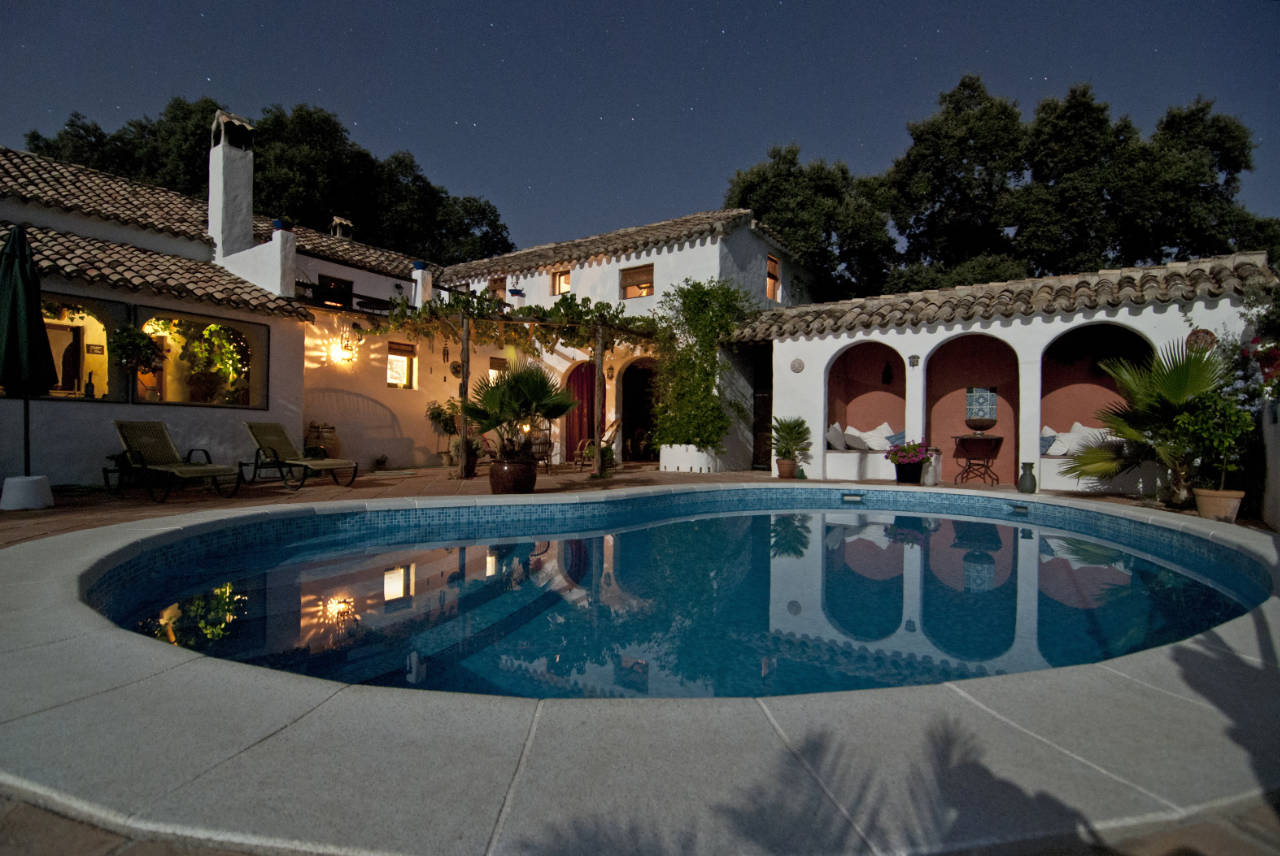 A shallow dipping pool is a must-have for homes with large families who need a cooling spot in the summers. Simply splashing your feet in the cool water during hot summer months can provide a wonderful reprieve. Some hardscaping around the edges of the pool can also spruce up the overall aesthetics of your backyard as well!
11. Picket fences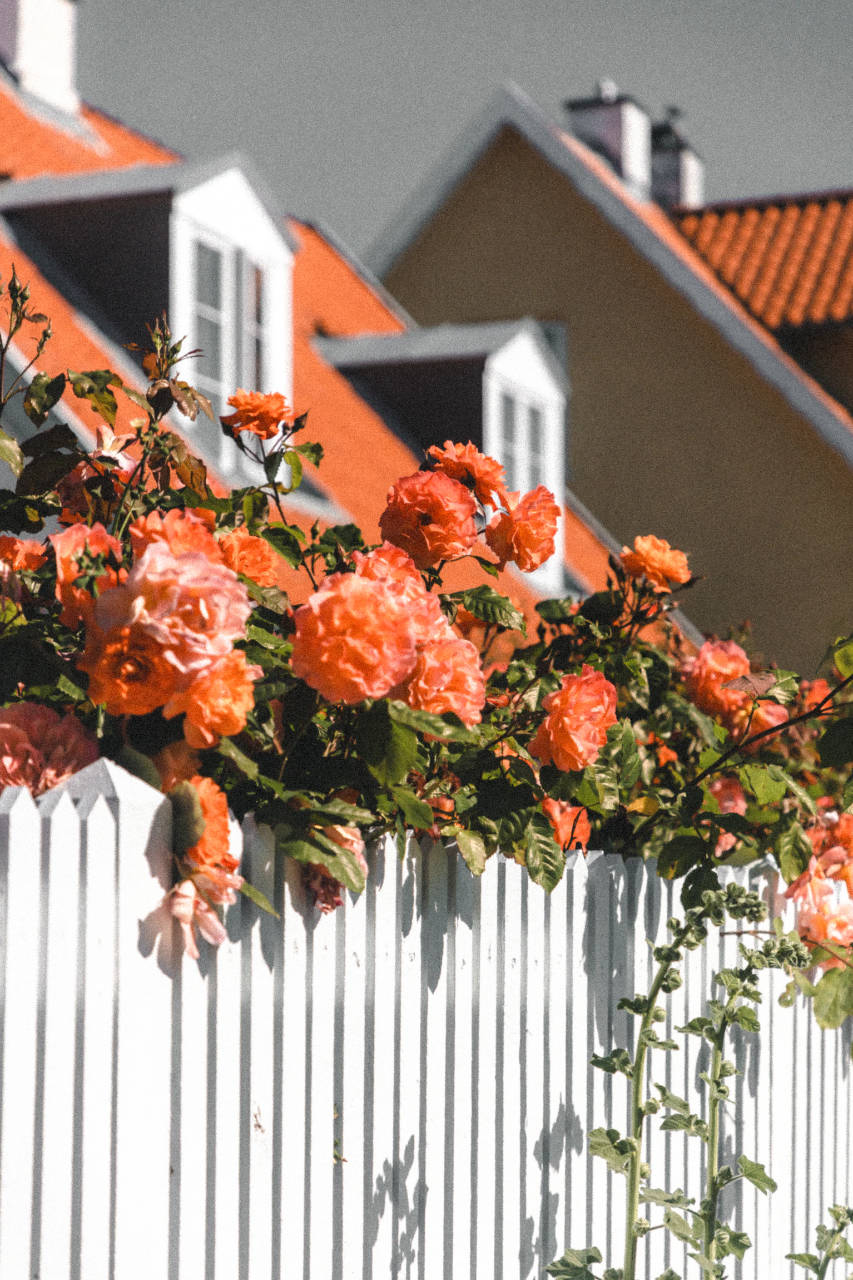 A picket fence is considered classic for a reason. The sheer presence and simplicity in the design of this element can lend a homely vibe to your backyard landscapes. These days, you can alter the design of such fences to make yours stand out from typical ones. Plus, there are lots of DIY projects that you can accomplish on them. For example, you can hand painted tin planters, rope-macrame plant hangers, and even put up beautiful string lights on your picket fence to enhance up its classic white-border look.
12. Trellis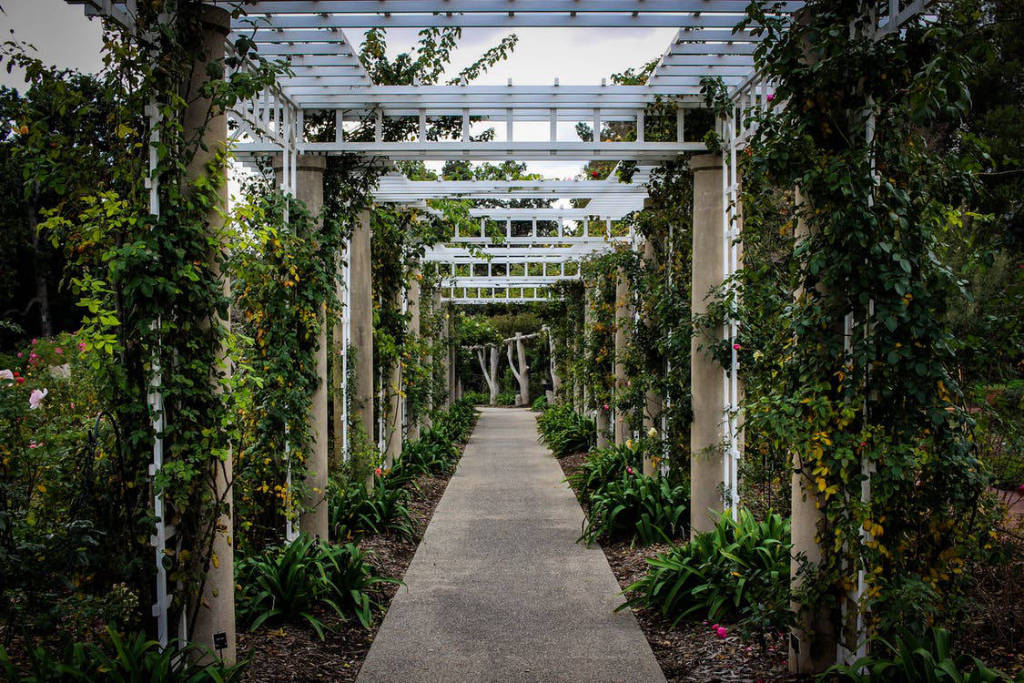 A trellis is a great way to add some gorgeous creeper vines, tomato bushes, and roses to your landscapes. They can be attached to walls, can lean against your garden fences, or even be used as pergola roofs. Plus, there are so many trellis designs that you can opt for. There are simple metal ones, rustic wood ones, and even contemporary white-painted ones. These can become an integral part of your landscapes and would look positively stunning during full-blooming spring days.
13. Pergola entrance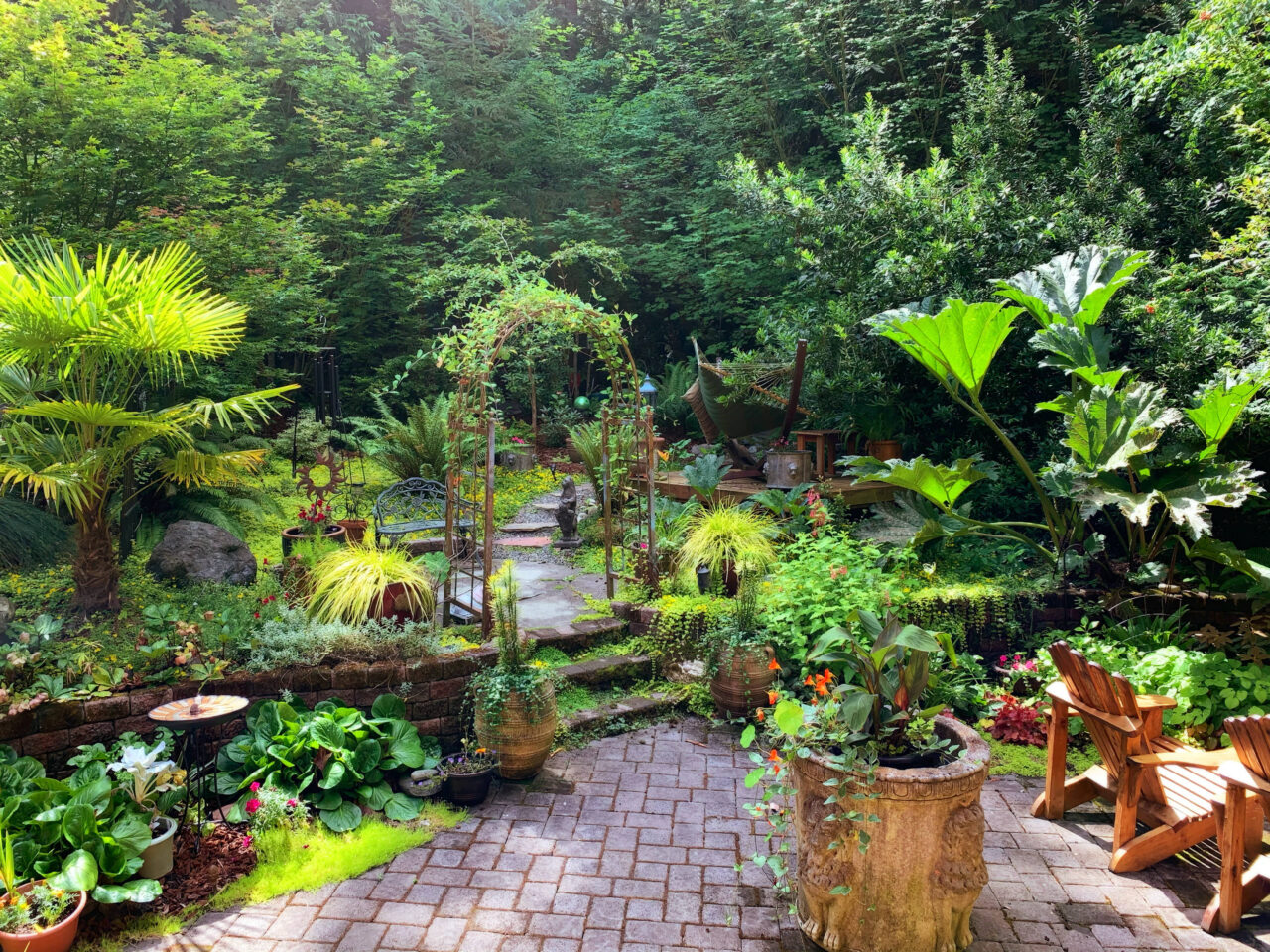 A pergola entrance is a beautiful landscape element to add an extra oomph to your backyard aesthetic. They're very simple and smart, but when laden with beautiful vines and hung with fast-growing creepers, they can make whimsical additions to your gardens. Walking through one of these can make one feel like they're entering a dreamscape rather than a regular old backyard. Surround them with beautiful flower beds and planters, and your backyard landscaping will look the epitome of fanciful kitsch.
14. Stone walkways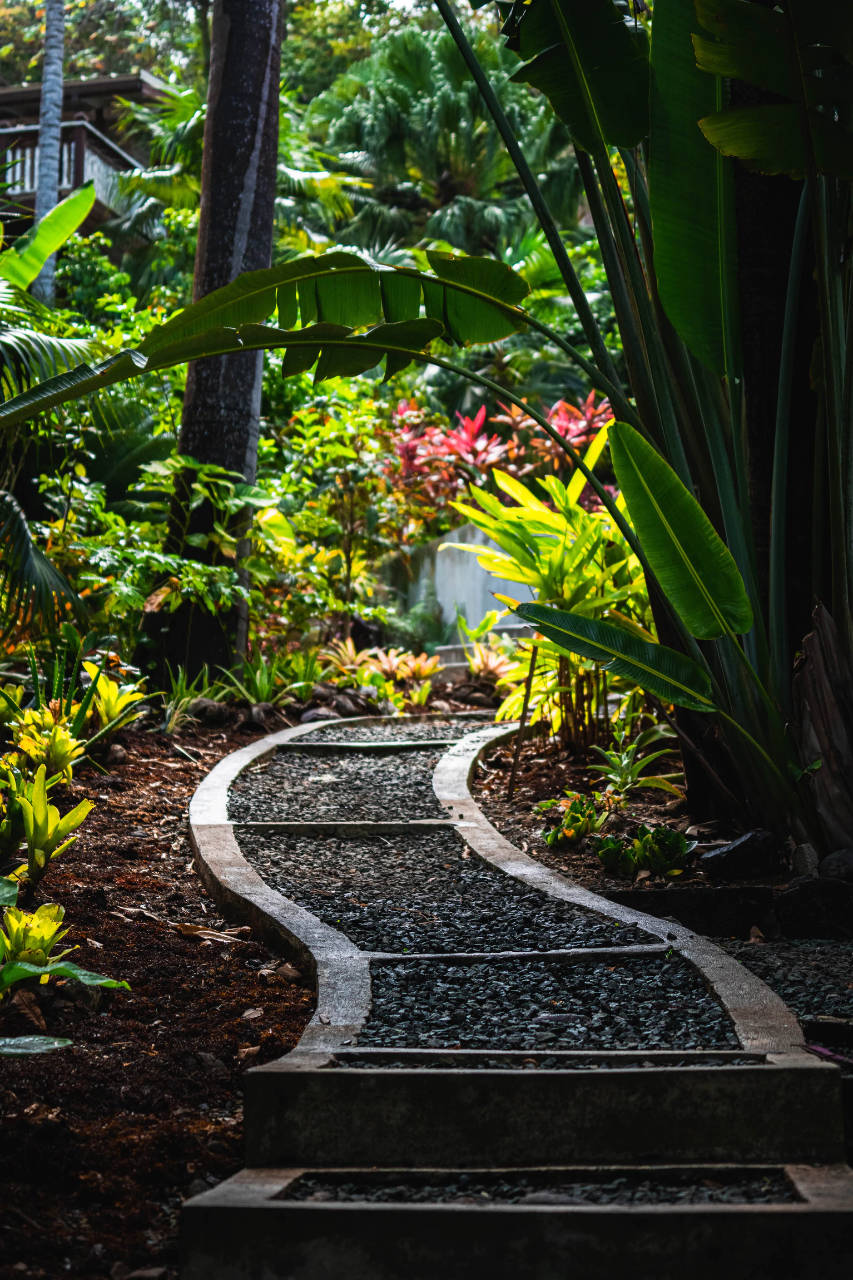 Stone walkways are not just a great tool for wayfinding and adding a clear layout to your backyard landscape, but they can also make an amazing visual addition. You can craft one out of simple gravel and flagstones, but mixing and matching different hardscape materials always delivers that extra edge.
You can even surround it with planters, night-scape bollards, and ground uplighters to deliver an even better outlook. The concrete and gravel one featured in this image is especially charming and has a particular Zen vibe that will make your backyard feel serene and stylish at the same time.
These are some unique landscape ideas that you can use to style your simple backyard. Combining just one of two of these ideas will help you totally transform your outdoor spaces exponentially!
15. Garden Swing
A garden swing is a great way to make your backyards the hub of fun activities. Not only will it entertain children, but will also provide the perfect opportunity for adults to release their inner child. There are many types of garden swings – some are small and catered for children while others are wide-set and have a more dynamic visual appeal. You can choose whichever one suits your backyard size, needs, and visuals. The bigger and more stylistic ones can even become a part of the landscape. You can plant creepers and flower bushes around them to create a garden-side statement piece.
These are some unique landscape ideas that you can use to style your simple backyard. Combining one of two of these ideas will help you transform your outdoor spaces exponentially!
ZG