The tiny house movement is going strong. If you think for a second that going tiny means loads of compromises and cutting down on things, we are here to dispel the notion. Living in a small space doesn't mean sacrificing comfort or functionality. We look at how to create a cozy and functional home with plenty of tips and takeaways.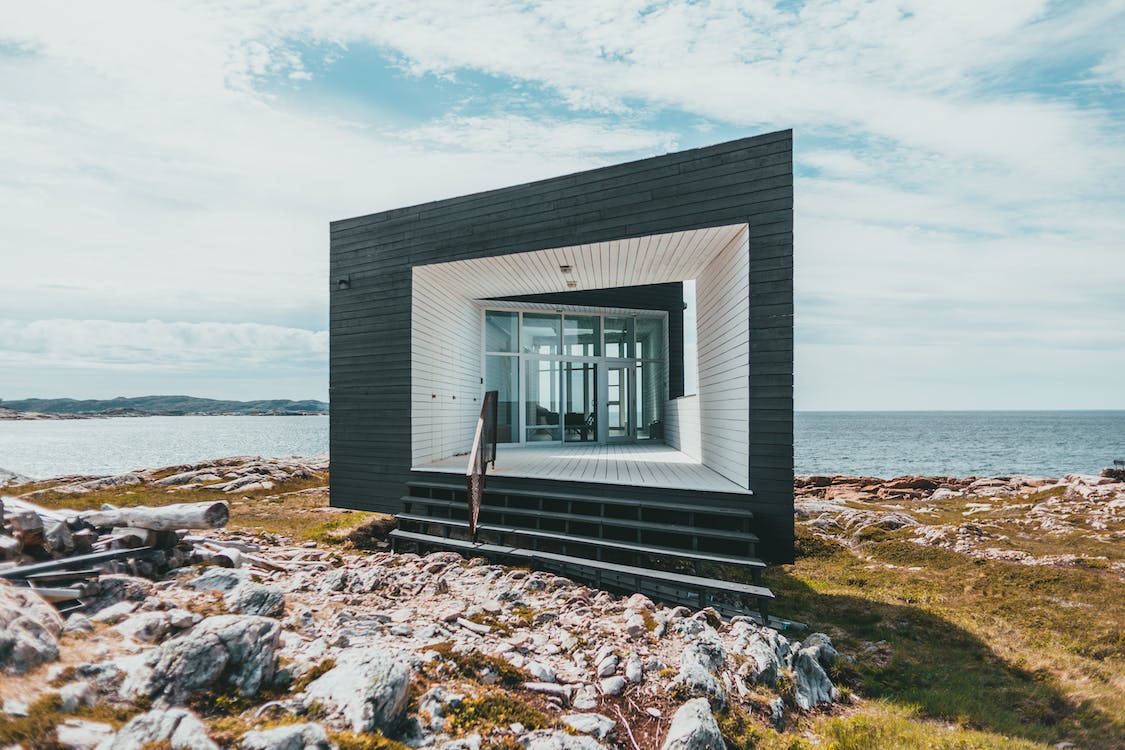 Living in Small Spaces Doesn't Have to be Hard
With the right strategies and design choices, you can transform your compact living area into a cozy and efficient home that meets all your needs. In this article, we will explore some valuable tips and tricks to maximize space utilisation and create a warm and inviting home. Whether you're living in a studio apartment, a tiny house, or simply have limited square footage, these ideas will help you make the most of your small space.
1. Smart Furniture Selection
Choosing the right furniture is crucial when space is limited. Opt for multi-functional pieces that serve multiple purposes. Look for items like storage ottomans, sofa beds or day beds, and nesting tables that can be easily folded, expanded, or tucked away when not in use. Modular furniture systems that can be customised and rearranged according to your needs are also excellent choices for small spaces. A good example of an integrated and multi-functional furniture is the Murphy bed. Designed to foldaway completely, it has the smallest footprint in storage mode, yet provide a full size bed comfort.
RELATED: 10 Different Murphy Beds and Murphy Sofa Beds to Maximise the Use of Small Spaces
2. Preferably Small & Compact
Strike a balance between adaptability and compactness. Smart multi-functional furniture are by its very nature are already  space saving converting to different furniture quickly but you are still living in a tight space. Think how the furniture will fit into your space. If you have to choose, pick a compact unit to ensure that your chosen piece fits in the space available. Watch the video below for some ideas.
3. Custom Made
If you are the hands-on type or know someone who is, custom-made and made-to-measure furnitures are the way to go. Most people living in small apartments and tiny homes would recommend building your own furniture. You get to design your storage, the different integrated functions to meet your needs and your preferred finish. The real benefit is, it is a furniture that is built to fit exactly the space available.
4. Utilize Vertical Space
When floor space is at a premium, it's essential to think vertically. Make use of wall-mounted shelves, floating cabinets, and bookcases to store and display your belongings. Vertical storage not only maximizes space but also draws the eye upwards, creating an illusion of height and making the room feel more spacious. Consider investing in tall storage units or floor-to-ceiling built-in wardrobes to optimise storage capacity.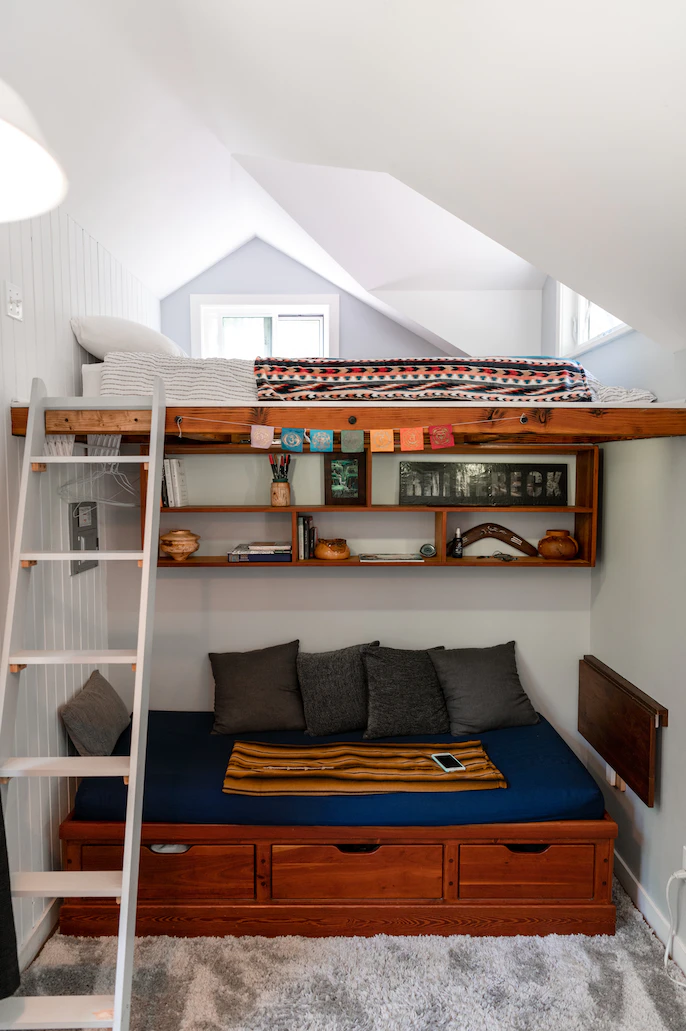 5. Clever Storage Solutions
In small spaces, effective storage solutions are key to maintaining a clutter-free environment. Look for under-bed storage containers, wall-mounted hooks, hanging organizers, and stackable bins to make the most of every nook and cranny. Utilize the space behind doors for hanging shoe racks or storage pockets. Use drawer dividers and closet organizers to maximize the functionality of your wardrobe. A well-organized space will instantly feel more spacious and inviting.
6. Light and Bright Colours
Choose a light and neutral color palette for your small space, as it helps to reflect natural light and create an open and airy feel. Light-colored walls, furniture, and curtains make the room appear more spacious. Additionally, strategically placed mirrors can reflect light and give the illusion of a larger space. Consider using sheer curtains or blinds that allow natural light to enter the room while maintaining privacy.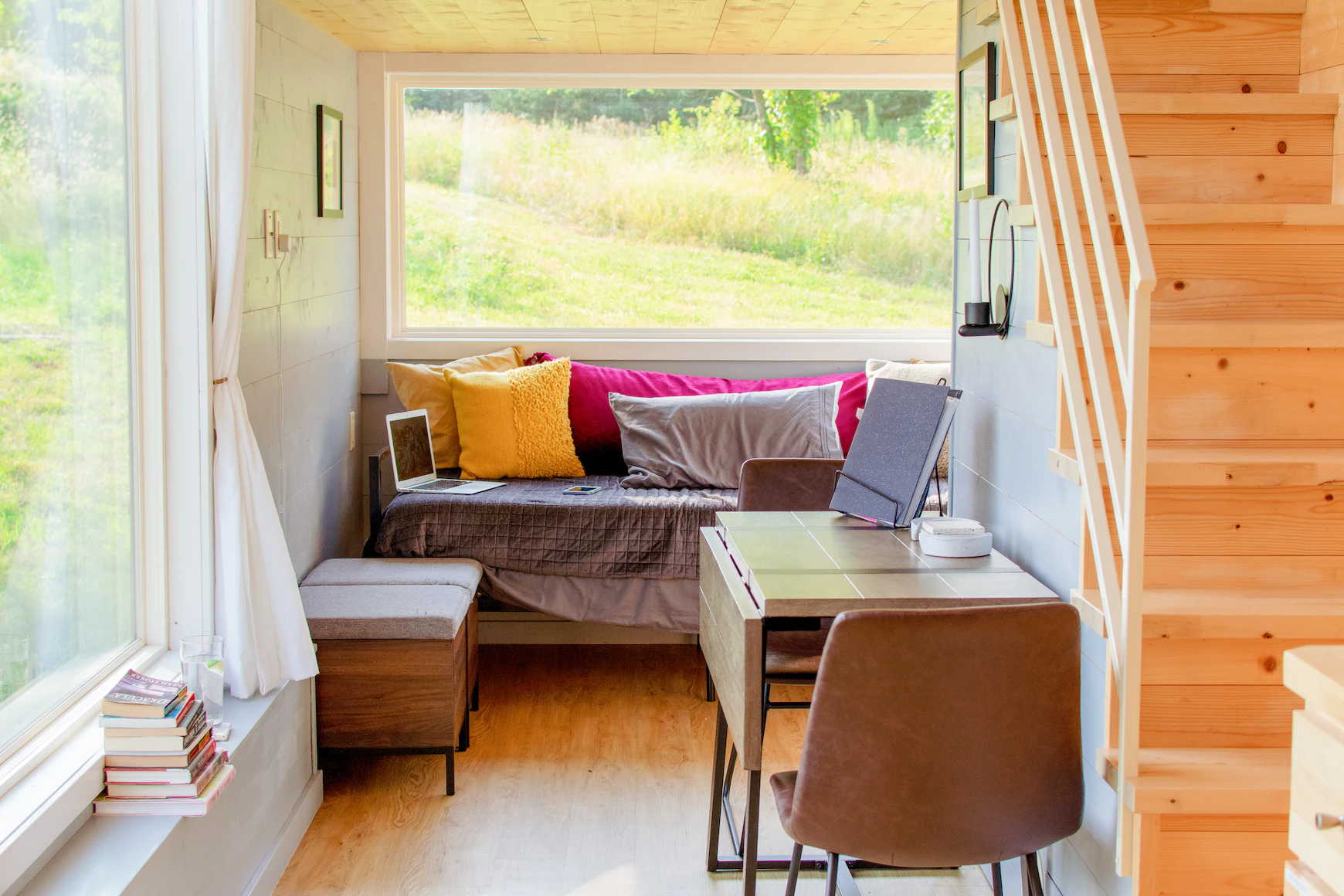 7. Optimize Natural Light
Maximizing natural light is crucial in small spaces. Keep windows unobstructed by using minimal window coverings or sheer fabrics. Avoid bulky furniture pieces that block light sources. Place mirrors strategically to reflect sunlight and brighten the room. If privacy is a concern, consider using translucent window films or blinds that allow light to filter through while maintaining privacy.
8. Create Visual Zones
Divide your small space into functional zones to create the illusion of distinct areas. Use area rugs, room dividers, or even furniture placement to define separate spaces for living, sleeping, and dining. By visually separating these areas, you'll give the impression of a larger home with distinct functional zones, see image below.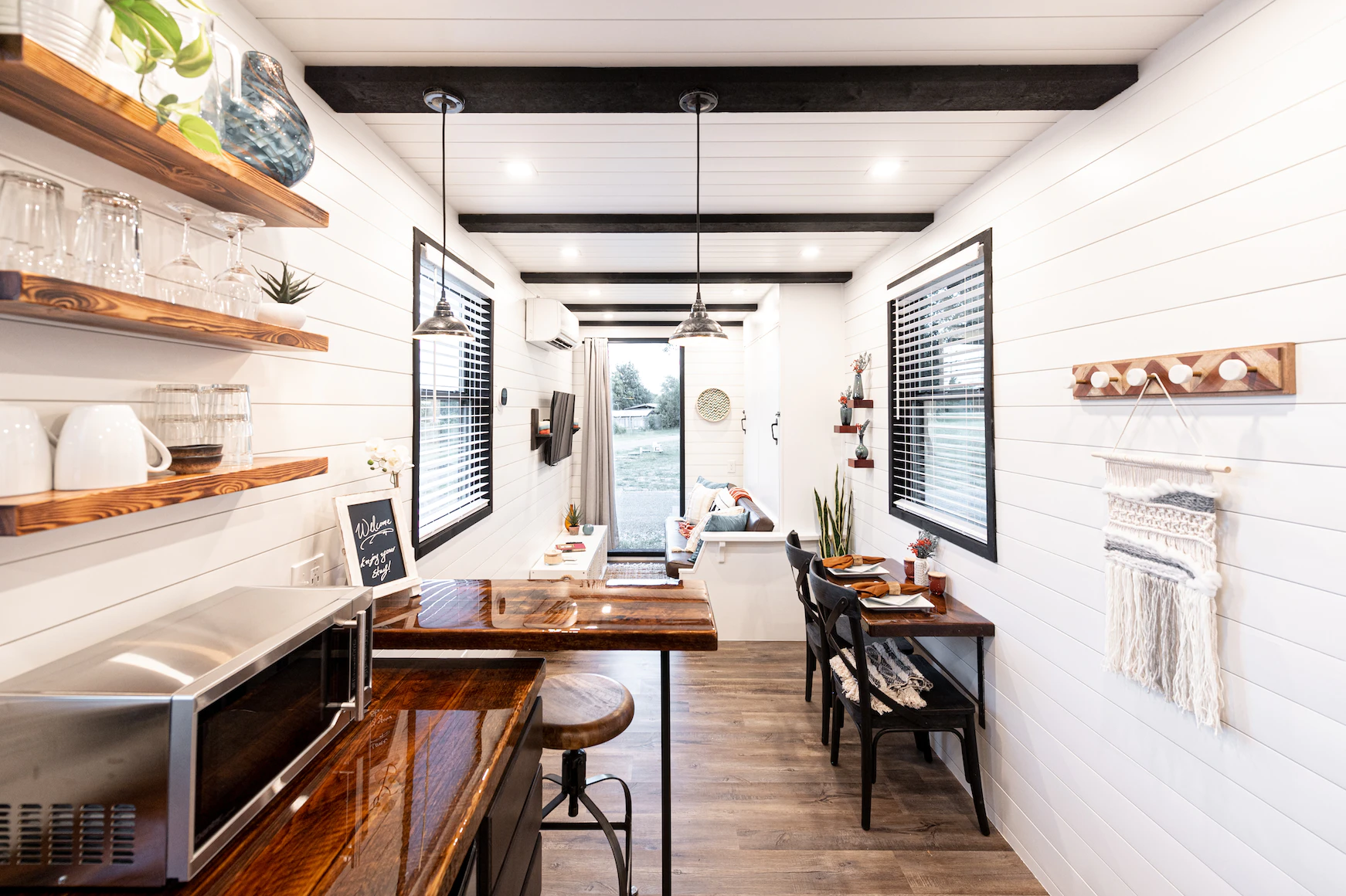 9. Embrace Clever Lighting
Well-planned lighting can significantly enhance the ambiance of a small space. Combine general lighting with task lighting to create a layered and cozy atmosphere. Use pendant lights, sconces, and table lamps strategically to illuminate specific areas and create focal points. Consider using dimmer switches to adjust the lighting intensity and create a warm and inviting ambiance.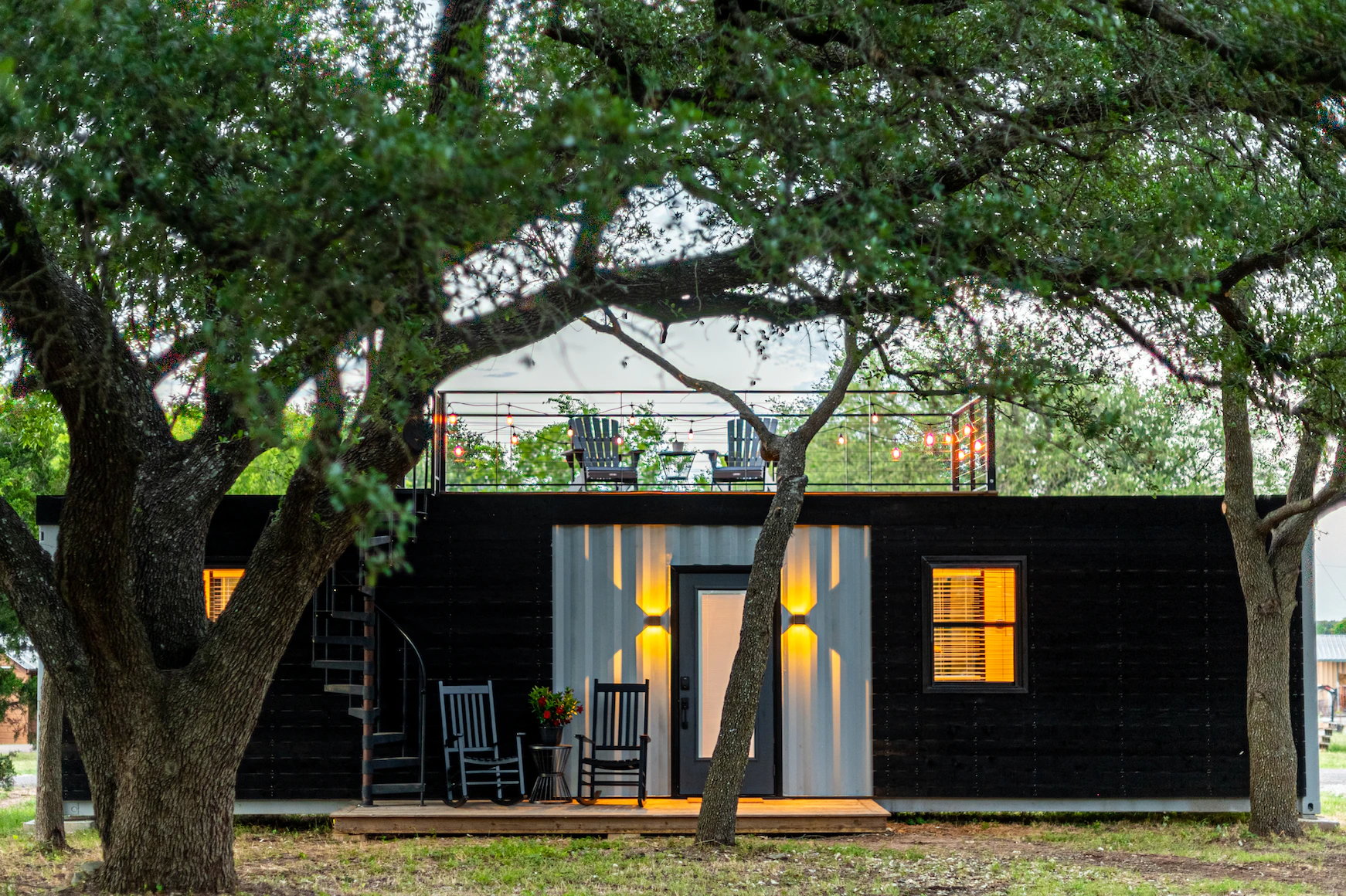 10. Use Outdoor Space
Get creative and use all the outdoor spaces available. These include balconies, rooftop, deck, patio, backyard and garden. Don't be limited to just the indoor living spaces. Extend your living space outdoor, and to make it all weather friendly, you can even build a standalone canopy or gazebo on a deck or patio. Even a manual awning or sail shade will provide the cover you need, to enjoy the outdoor space day and night. Put some outdoor furniture, lights and landscape your garden to make it that bit more inviting. For those living in apartments, we looked at turning the balcony into work and play rooms from medium to tiny balconies into ultra compact work space.
RELATED:
Ultra Compact Home Office Set Ups: Tiny work from home desk ideas
Medium & Small Home Office Set Ups: Turn the balcony or a small space into a work from home corner
BONUS. Keep it Tidy
Keeping your small space tidy evokes a sense of space. Clutters make a small space even more cramp. If you don't need it, bin it or put it away. Don't leave it lying around. It is what all those clever storage and multi-functional furnitures are for. Always finish and clear away your things ready for the next activity. Continue to keep your small space tidy and you will have a cozy and functional home.
Final Thoughts
Living in a small space doesn't mean compromising on comfort or functionality. By implementing these tips and tricks, you can transform your small abode into a cozy and functional home. From smart furniture choices to maximizing storage solutions and optimizing natural light, every element plays a crucial role in making your small space feel welcoming and efficient. Embrace creativity, prioritize organization, and make the most of every inch to create a home that reflects your personality and meets your needs, no matter the size.
References:
– HGTV. (n.d.). 15 Designer Tips for Living Large in a Small Space.
– Apartment Therapy. (n.d.). Small Spaces.