Macrame, a form of textile-making using knotting rather than weaving or knitting, has seen a resurgence in popularity in recent years. Its unique aesthetic and versatility make it a favorite among interior designers and DIY enthusiasts alike. In this article, we'll explore the fascinating world of macrame, its historical roots, and how you can incorporate it into your home decor in a tasteful and modern way.
What is Macrame?
At its core, macrame is the art of creating patterns and designs through various knotting techniques. Unlike other textile arts, it doesn't require any tools or equipment—just your hands and some string, yarn, or cord. The simplicity of its materials and the intricate nature of its designs have made macrame a popular craft worldwide.
The Origins of Macrame
The history of macrame dates back to the 13th century in the Arab world. The term 'macrame' is believed to originate from the Arabic word 'migramah,' meaning fringe or embroidered veil. Sailors played a crucial role in the spread of macrame, using their knotting skills to create decorative items during long sea voyages. Over time, macrame spread to Europe and eventually the Americas, where it became a popular form of home decoration in the Victorian era and again in the 1970s.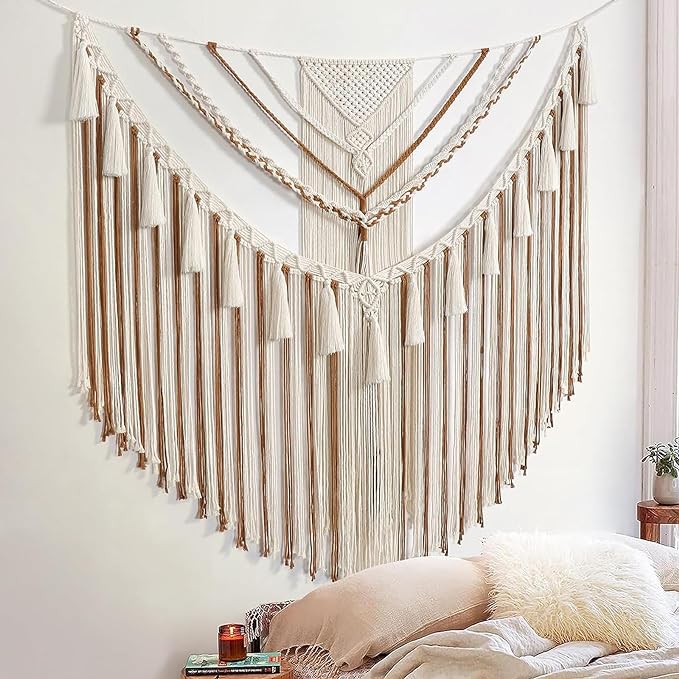 Incorporating Macrame into Modern Decor
1. Wall Hangings and Art
Macrame wall hangings, with their intricate knots and fluid designs, are exceptional in adding both texture and a sense of coziness to any room. Whether you prefer a minimalist approach with clean lines and simple patterns or lean towards more elaborate pieces featuring intricate weaving and embellishments, these hangings can complement various decor styles.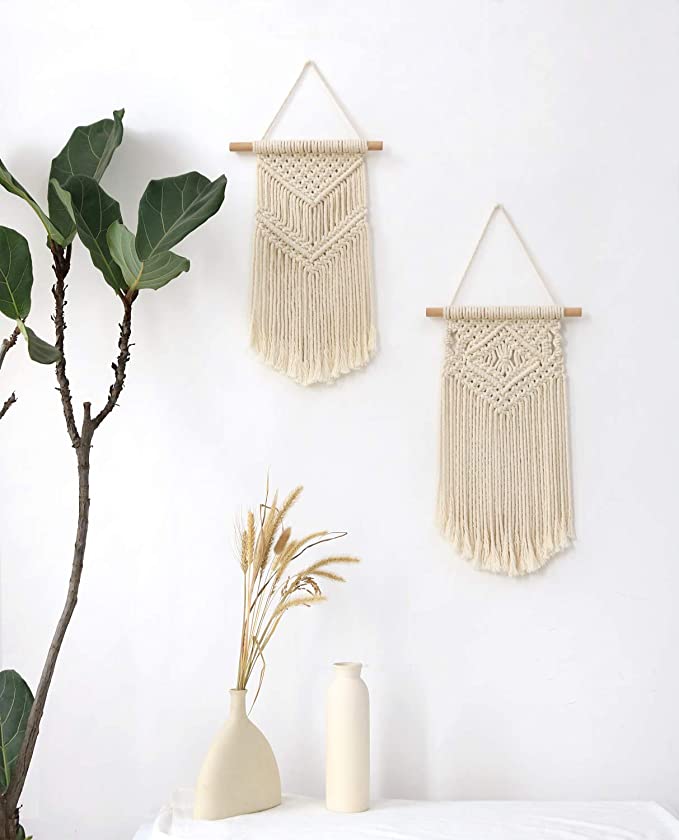 Perfect for placement above a bed or a sofa, they can act as a pseudo-headboard or a striking backdrop for your living area, immediately drawing the eye and inviting interest. In hallways, a thoughtfully chosen macrame piece can transform a transitional space into a gallery-like experience, elevating the overall aesthetic of your home. The versatility of these pieces lies in their ability to blend seamlessly with different themes, from bohemian to modern minimalist, making them a timeless addition to your decor arsenal.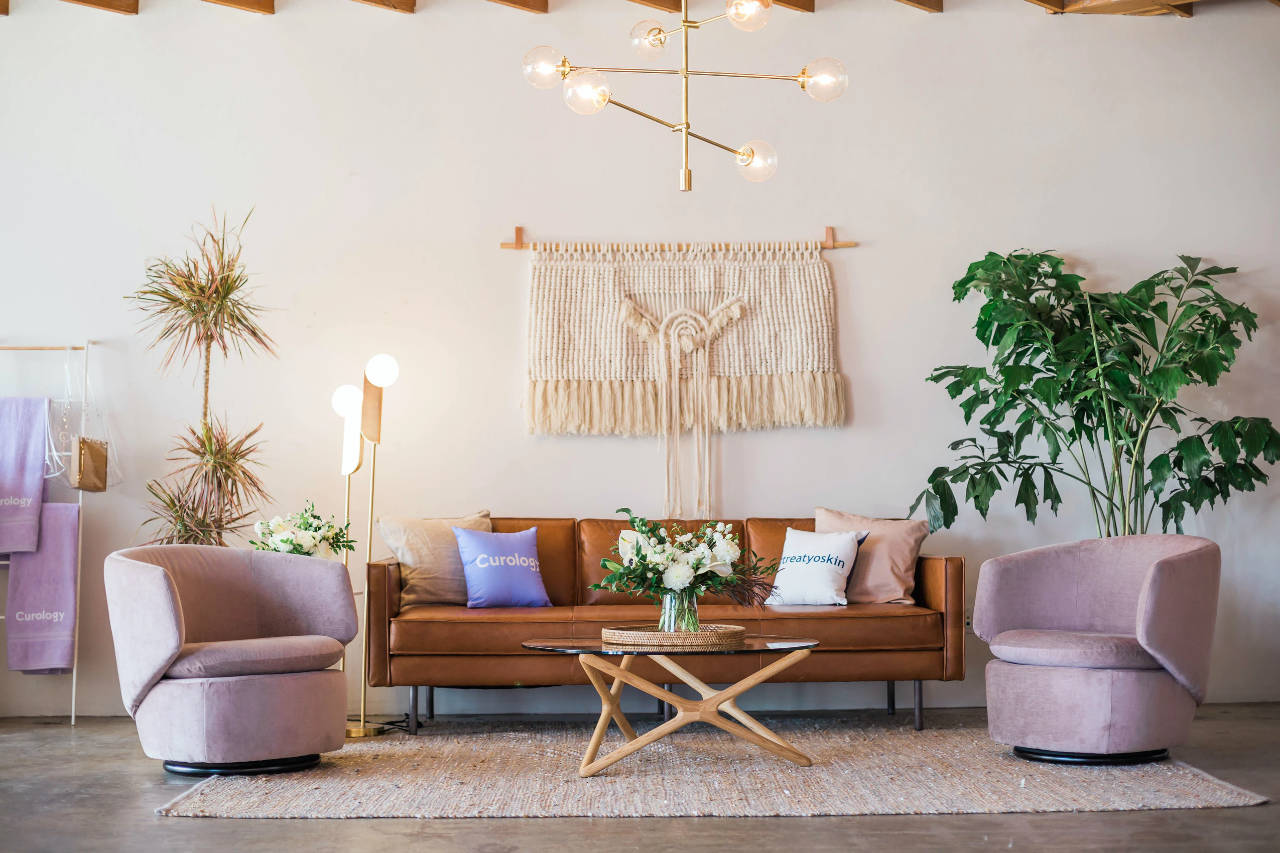 Macrame wall hangings are a great way to add texture and warmth to a room. They can be simple or elaborate, depending on your style. Place them above a bed, sofa, or as a focal point in a hallway.
2. Plant Hangers
Macrame plant hangers offer an elegant and practical solution to infuse your indoor space with greenery, especially beneficial for those with limited floor space. These hanging planters, with their natural, woven textures, add an organic and airy feel to any room, seamlessly integrating the beauty of nature into your home decor.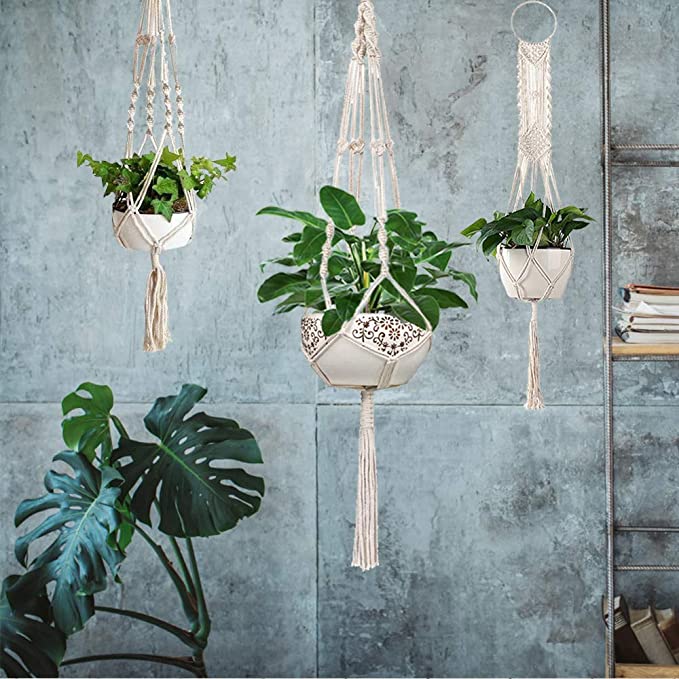 Ideal for small apartments or rooms where every inch counts, macrame hangers can be suspended from ceilings or wall hooks, creating a floating garden effect that can transform even the most confined areas into a lush oasis. The versatility of these hangers allows you to experiment with different types of plants – from cascading ivies and ferns to vibrant succulents and flowering plants, each bringing its unique charm and benefits, like improved air quality and mood enhancement.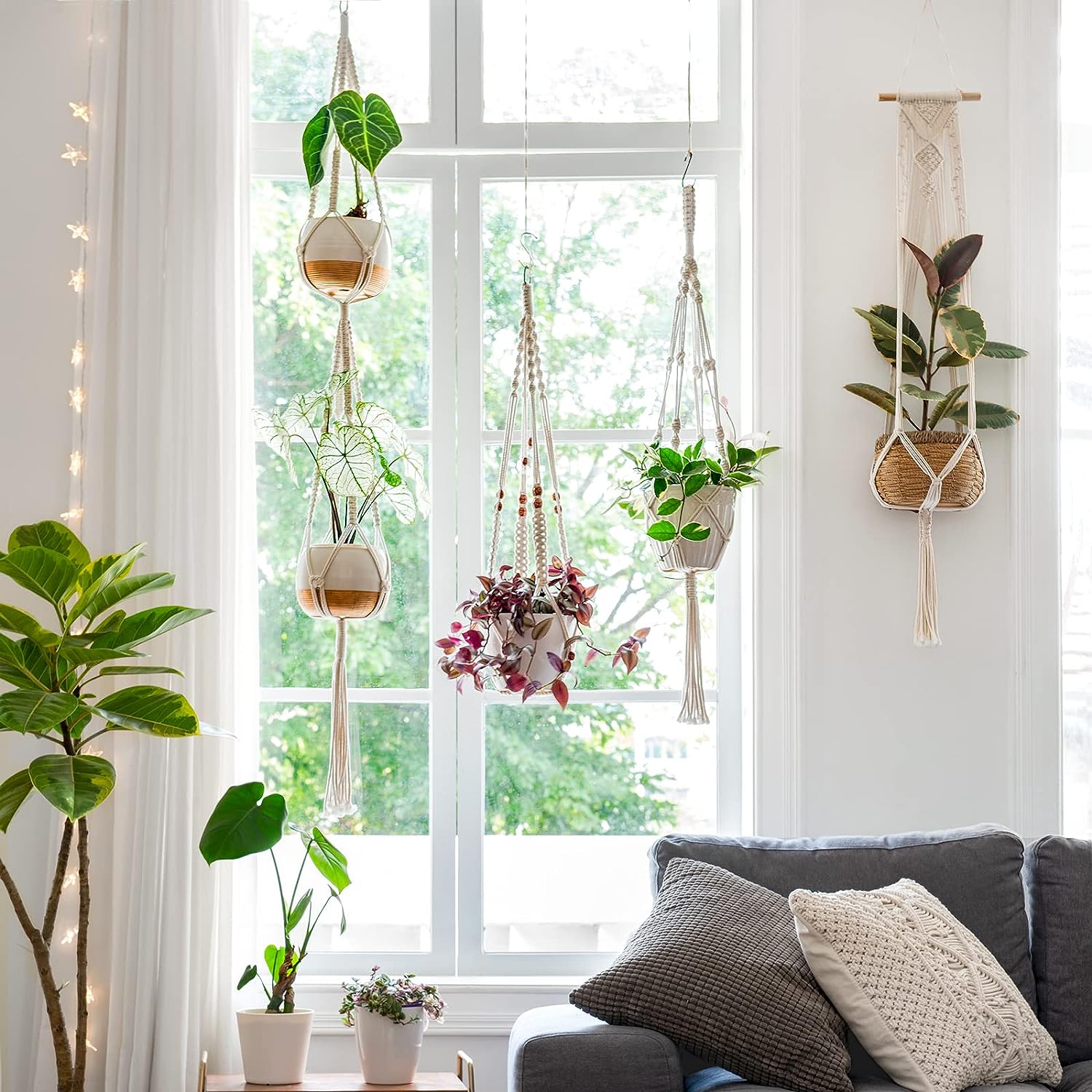 By varying the lengths and styles of the hangers, you can create a dynamic and layered botanical display, adding a lively and refreshing touch to your living space.
Macrame plant hangers bring a touch of nature indoors. They are perfect for small spaces or to add greenery without sacrificing floor space. Pair them with a variety of plants for a lively look.
3. Room Dividers
In open-plan living spaces, large macrame pieces serve as an artistic and functional choice for room dividers. They offer a unique way to delineate different areas, like separating the living room from the dining area, without the heaviness or permanence of traditional partitions. The intricate patterns and semi-transparent nature of macrame dividers allow light to permeate, ensuring the space remains bright and open.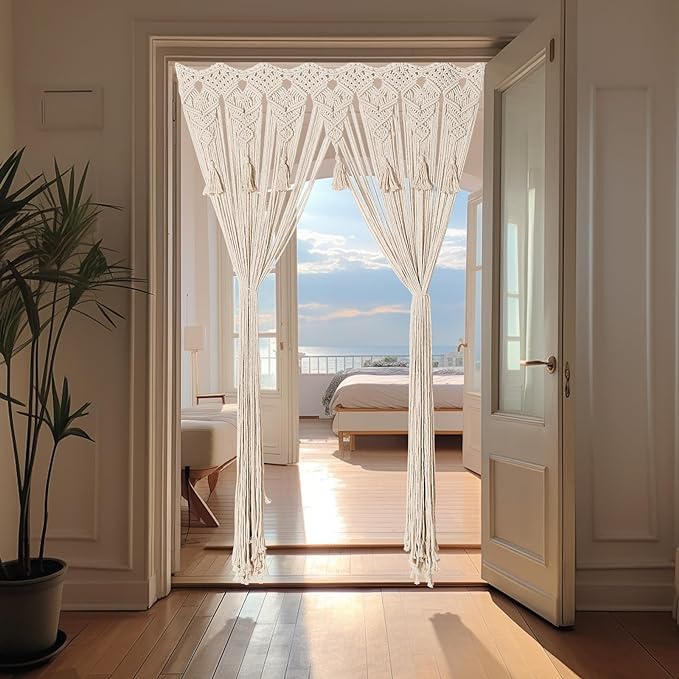 This feature is particularly beneficial in maintaining a sense of spaciousness and flow, which is crucial in modern interior design. Moreover, these dividers add an element of texture and bohemian flair to the decor, making them not just a practical solution for spatial organization, but also a significant aesthetic statement. Whether you're looking to create a cozy reading nook, a dedicated workspace, or simply wish to add a decorative touch, macrame room dividers are a stylish and versatile option.
Large macrame pieces can act as room dividers in open-plan spaces. They provide visual separation without blocking light, maintaining an airy feel.
4. Cushions and Throws
Incorporating macrame in the form of cushion covers and throws is an excellent way to add a touch of bohemian elegance and tactile interest to your living space. These soft furnishings blend the traditional art of macrame with the comfort of everyday use, offering both style and functionality. Macrame cushion covers can transform ordinary pillows into eye-catching accents, perfect for sofas, armchairs, or even as decorative elements on beds.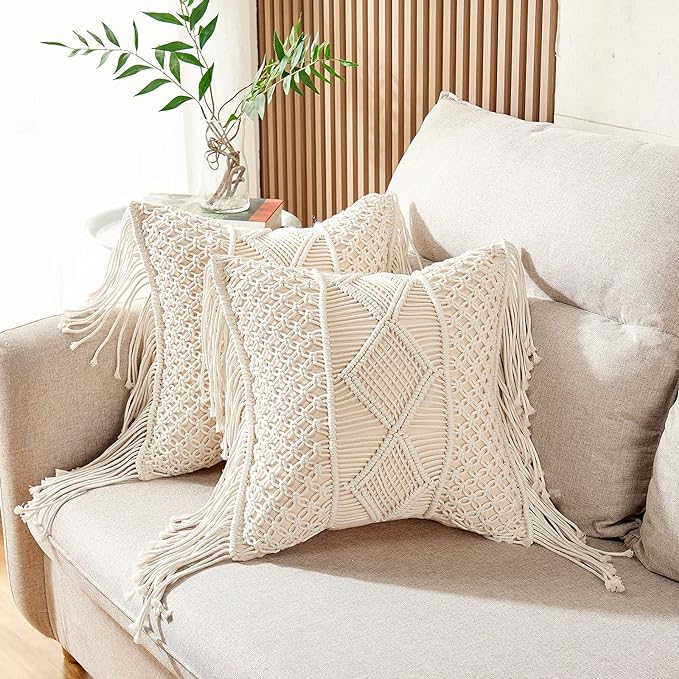 Their unique texture, created by the knotted designs, adds depth and a sense of coziness to any seating area. Similarly, macrame throws, with their intricate patterns and fringed edges, can drape elegantly over a couch or a lounge chair, serving as an inviting invitation to relax. These pieces are particularly effective in spaces that lean towards minimalistic or neutral decor, as they introduce visual interest without overwhelming the room's aesthetic.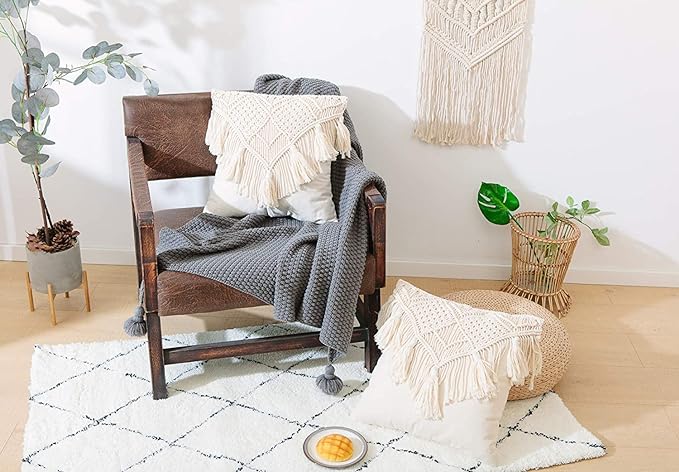 For a subtler touch, incorporate macrame in the form of cushion covers or throws. This adds texture to your sofas and chairs.
Whether used sparingly or as part of a larger macrame theme, these cushion covers and throws are a subtle yet impactful way to incorporate the timeless beauty of macrame into modern home decor.
5. Lighting
Macrame lampshades are a charming addition to any room, infusing it with a warm, bohemian ambiance. These shades, crafted from intricately knotted cords, offer more than just illumination; they transform light into an art form. As the light filters through the complex web of macrame, it creates enchanting patterns and shadows that dance across the room, adding a dynamic and cozy element to the space.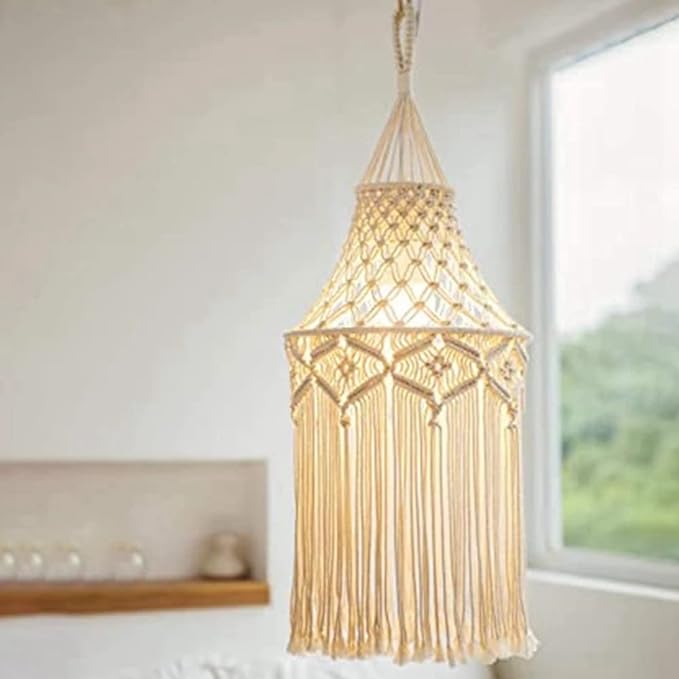 These lampshades come in various designs, from simple, understated patterns that suit minimalist interiors to more elaborate, ornate styles that make a statement. Ideal for living rooms, bedrooms, or even a meditation space, macrame lampshades can set a relaxed, inviting mood. They pair beautifully with both floor and table lamps, allowing you to play with different heights and light sources.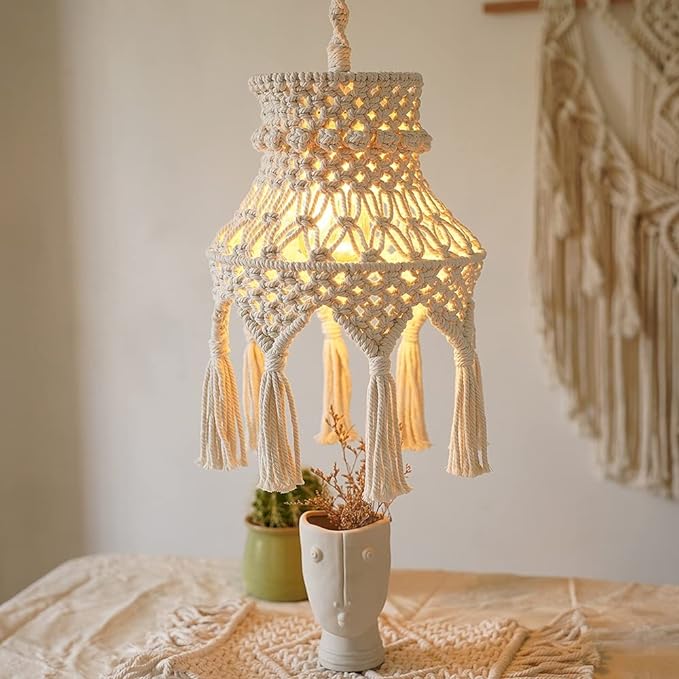 In addition to their aesthetic appeal, these lampshades can act as conversation starters, showcasing the timeless craft of macrame in a modern, functional context. Whether you're looking to add a touch of rustic charm or create a serene retreat in your home, macrame lampshades are a unique and stylish choice.
Macrame lampshades create a bohemian and cozy atmosphere. When the light filters through the knotted patterns, it casts beautiful shadows.
Others
Beyond the traditional uses, macrame can be incorporated into a variety of other decor items. From macrame table runners that add a rustic charm to your dining area, armrest organiser and magazine holder to macrame coasters and placemats for a subtle touch of bohemian style in your kitchen.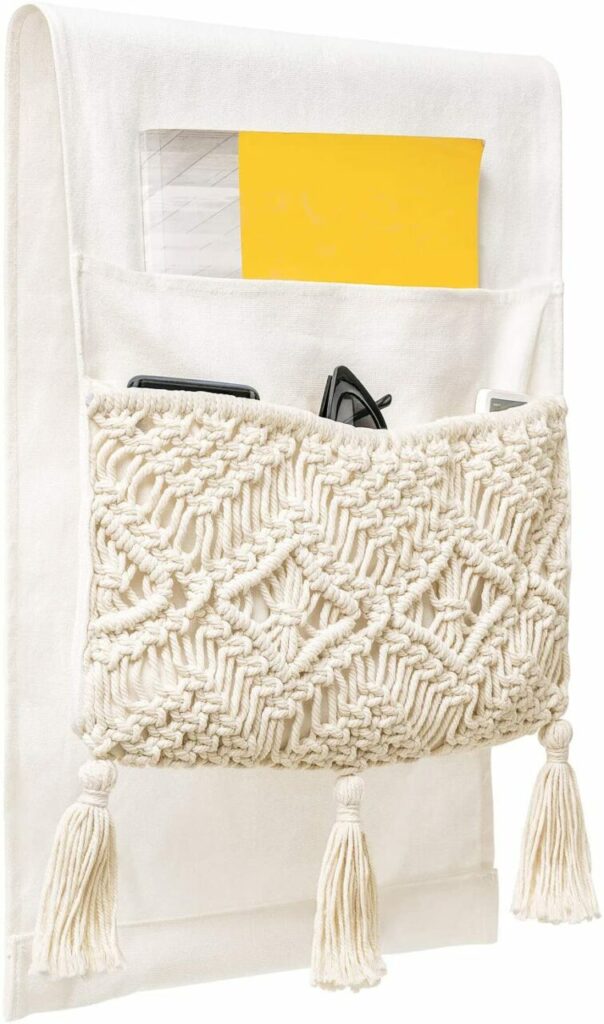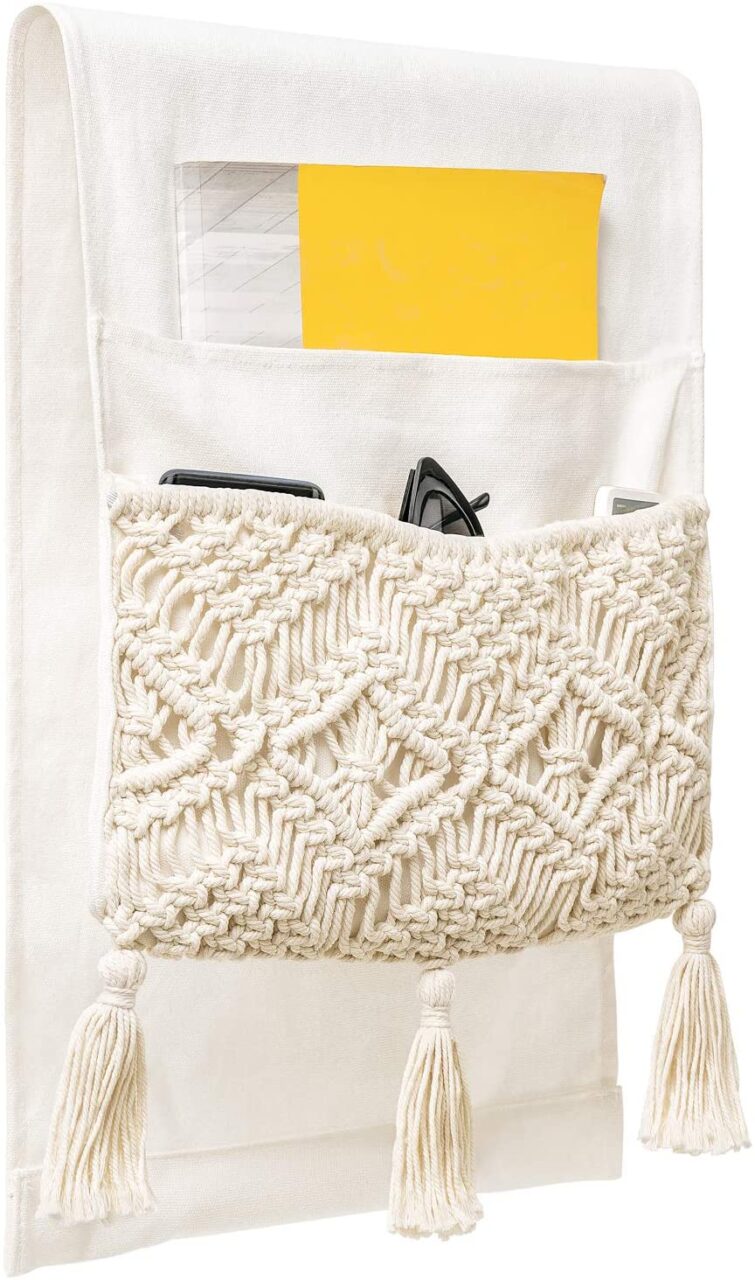 You can also consider macrame mirrors for an artistic flair in your hallways or bathrooms. These smaller macrame elements can introduce texture and warmth to your space without overwhelming it, perfect for those who appreciate the craft but prefer minimalist designs.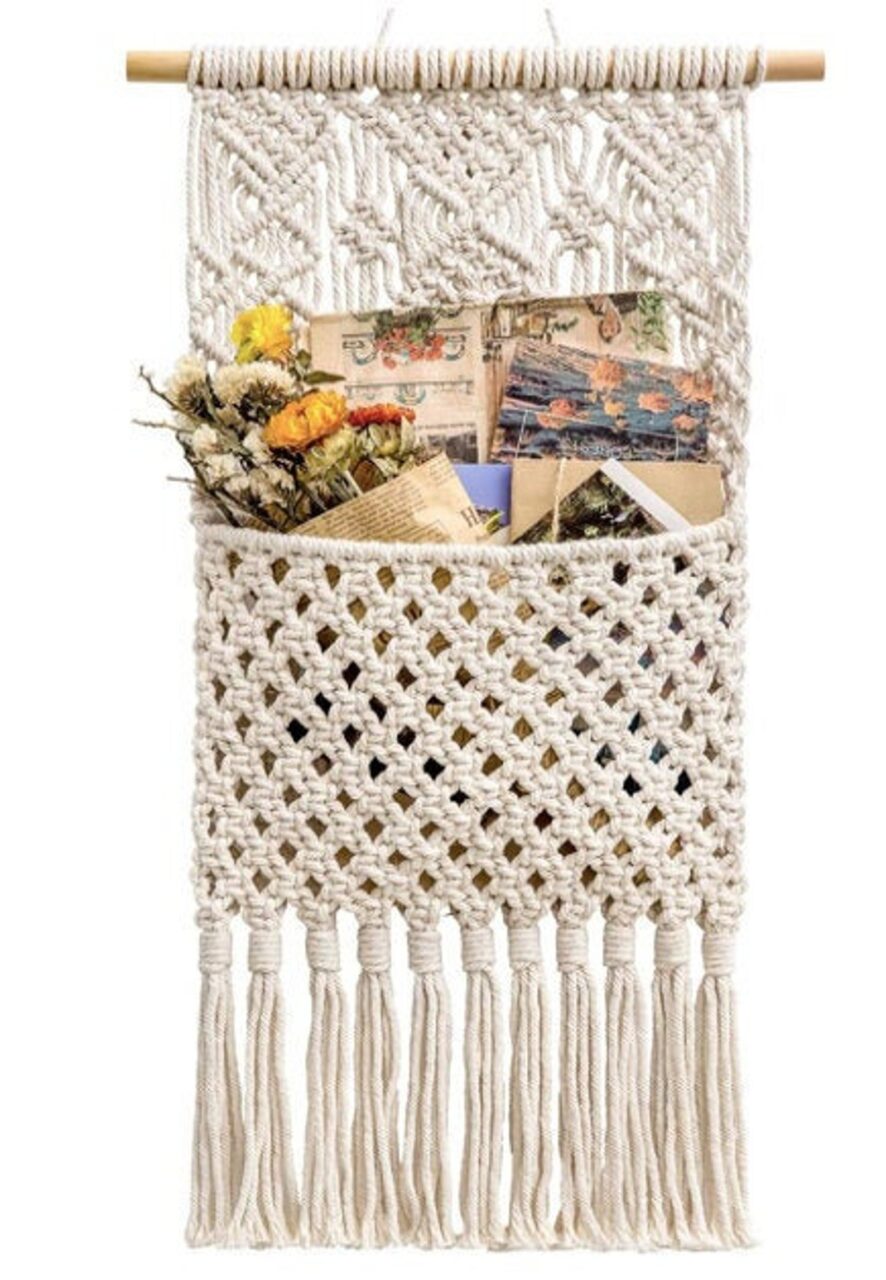 Tips for Tasteful Macrame Decor
Balance is Key: Macrame can be quite eye-catching, so balance it with simpler elements to avoid overwhelming the space.
Neutral Tones: Stick to neutral tones for a more sophisticated look. Earthy colors complement most decor styles.
Mix and Match: Combine macrame with other materials like wood, metal, or ceramics for a varied and interesting decor.
Macrame is more than just a craft; it's a versatile decor element that can transform your living space. Whether you're aiming for a bohemian vibe or a more subtle, textured look, macrame offers endless possibilities. Embrace this age-old art form and make it your own. Happy decorating!