An outdoor patio is an extension of your home's interiors, and therefore, it's finishing and overall aesthetic is just as important. Now, there are many types of flooring options that you can lay down for an outdoor patio, and each one brings a unique flavour to the plate.
If you're wondering which one is the best for you, then here's a list of 15 great ones to start you off:
1. Real Wood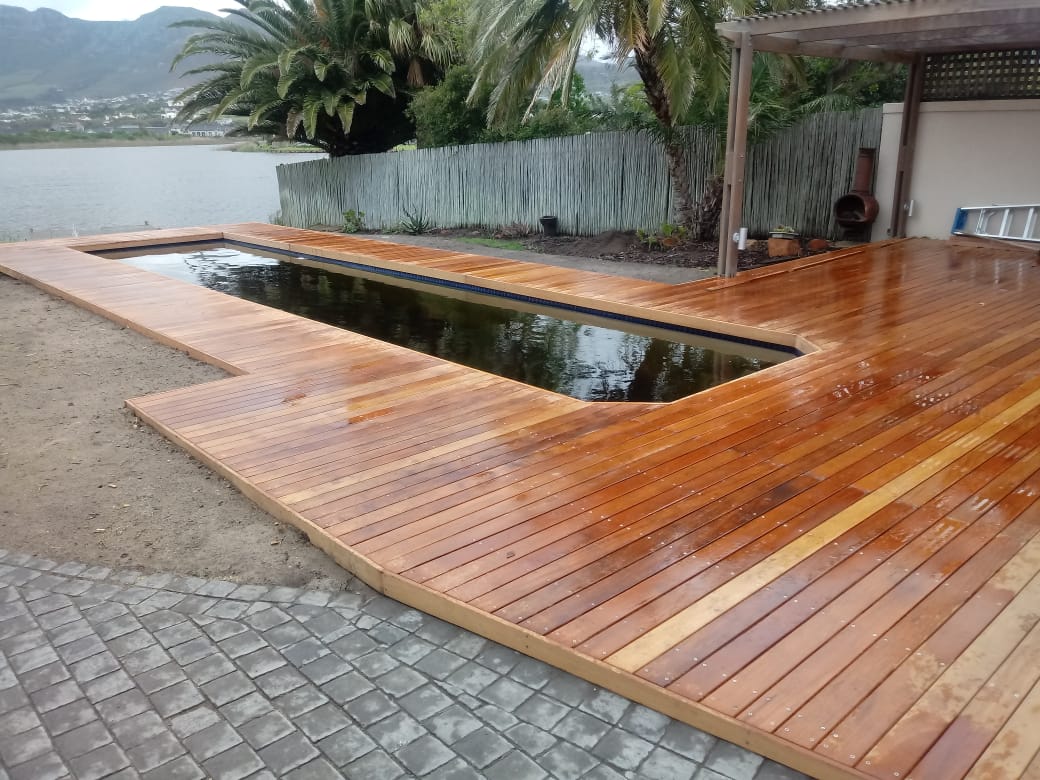 If your outdoor patio is more like a deck, then you should go for real wood as a flooring option. Neatly cut hardwood slats always look very organic and complement the natural environment of a backyard landscape. There are many ways to design a deck with real wood, and aside from flooring, you can also seamlessly transition the overall aesthetic into built in benches, steps, and even railings. This type of patio flooring is recommended for areas with moderate climate, as the expansion and contraction of the wood can cause cracking. Alternatively, if you already have a flat surface, check out these easy to install interlocking floor tiles made from acacia wood for your patio.
2. Brick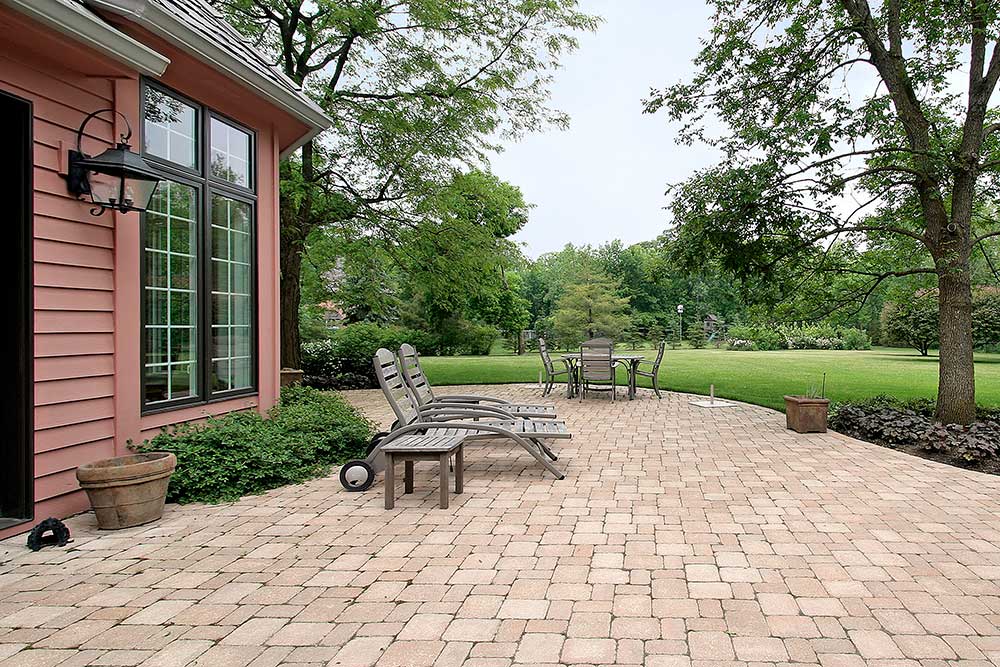 Brick is a great, sturdy material to design your outdoor patio. It has a naturally agrestic appeal and you can arrange it in several patterns. You can even play with the grouting size, so that there's a bigger gap between each brick. You can also experiment with the laying pattern of the bricks and converge them in different patterns to create the patio of your dreams. The bricks can also be used to create a winding pathway that leads to and fro from the patio as well!
3. Garden tiles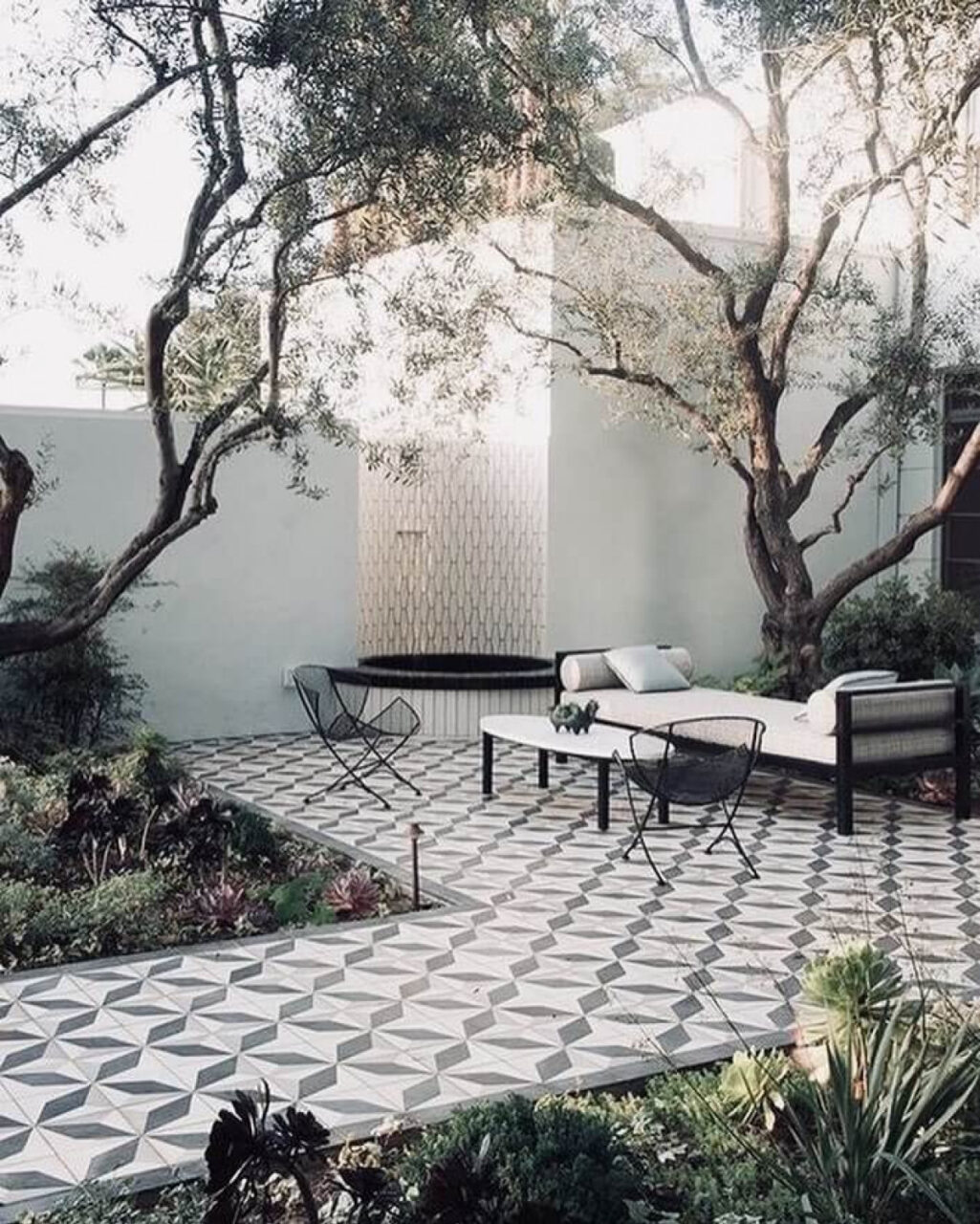 Garden tiles come in various sizes, shapes, and designs. They're an excellent way to craft a unique backyard patio. Sometimes, you can find unique patterns and textures that pull together into something really distinguished. These tiles have a very bucolic appeal and since there's such a huge variety available in the market, you can certainly customize them to suit your own particular garden landscape aesthetic.
4. Concrete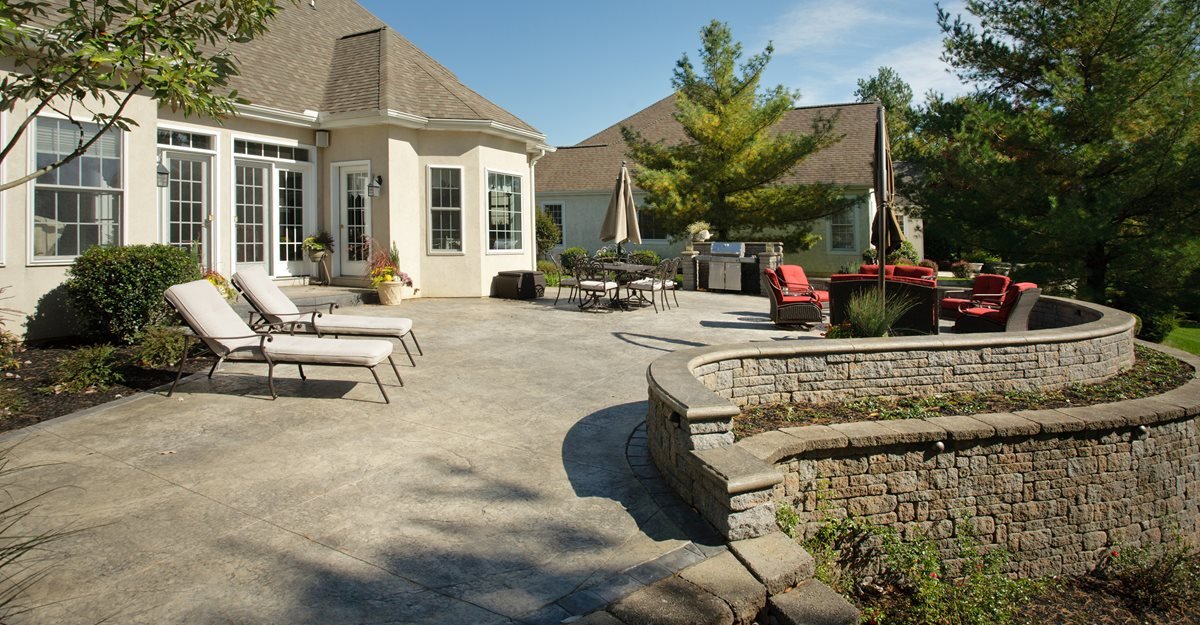 Concrete is one of those evergreen and versatile materials that can be used to customize garden landscapes. Concrete is simply poured onto the base material of your patio or pathway boundary, and solidifies into a nice, sturdy area. While wet, you can also carve, imprint, or emboss certain designs onto it.
Sometimes, people design unique backyards by hardscaping with oversized concrete slabs that are arranged in close-knit patterns with grass between the gaps. This take on concrete patio design leans more towards the contemporary side.
5. Artificial Grass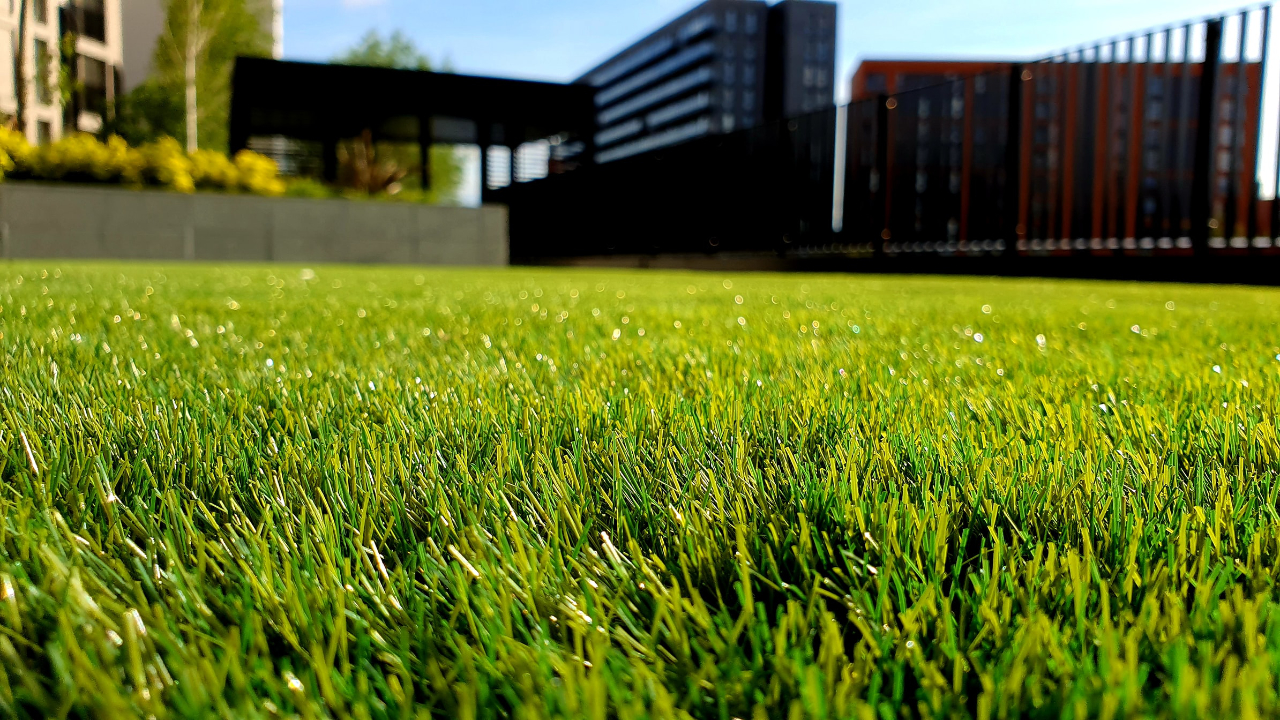 While fresh grass succumbs to seasonal changes, you can design an evergreen patio in your garden with artificial alternatives. Real grass turns brown in fall, brittle at the start of winter, and then dies under the snow. In contrast, artificial grass just requires some regular maintenance and cleaning to present that fresh façade throughout the year. It can be paired with concrete blocks, tiles, and flagstones to create a mix-and-match effect.
The best thing about this grass is that it can be cut to customized patterns, so you can cut it out in various designs and forms to personalize your patio aesthetic.
6. Wood/composite decking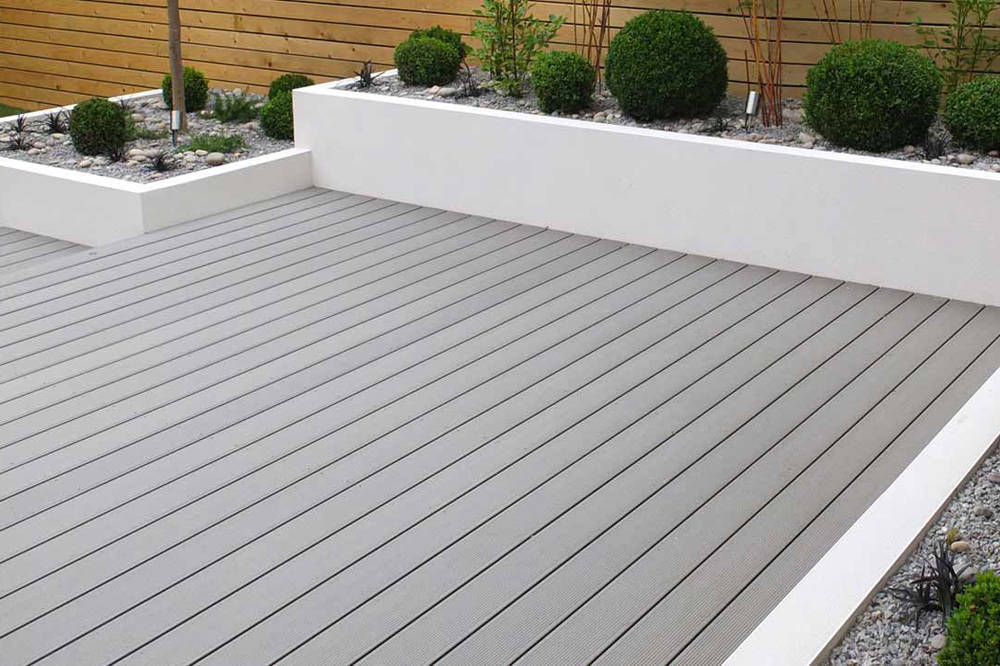 While hardwood has its pitfalls, composite wood decking has become a great alternative. It's an eco-friendly choice that's made out of wood and plastic fibers. It's dense, strong, and can be seamlessly fashioned into modern decking. It's slightly pricy, but requires minimal maintenance. It's also very resilient against termites and other wood-eating insects. Plus, you have a very vast choice in finishes, so you can pick one that suits your home exterior. If you go for this option, then you'll be investing long term, as this type of decking can easily last up to twenty years.
7. Polypropylene Plastic Tiles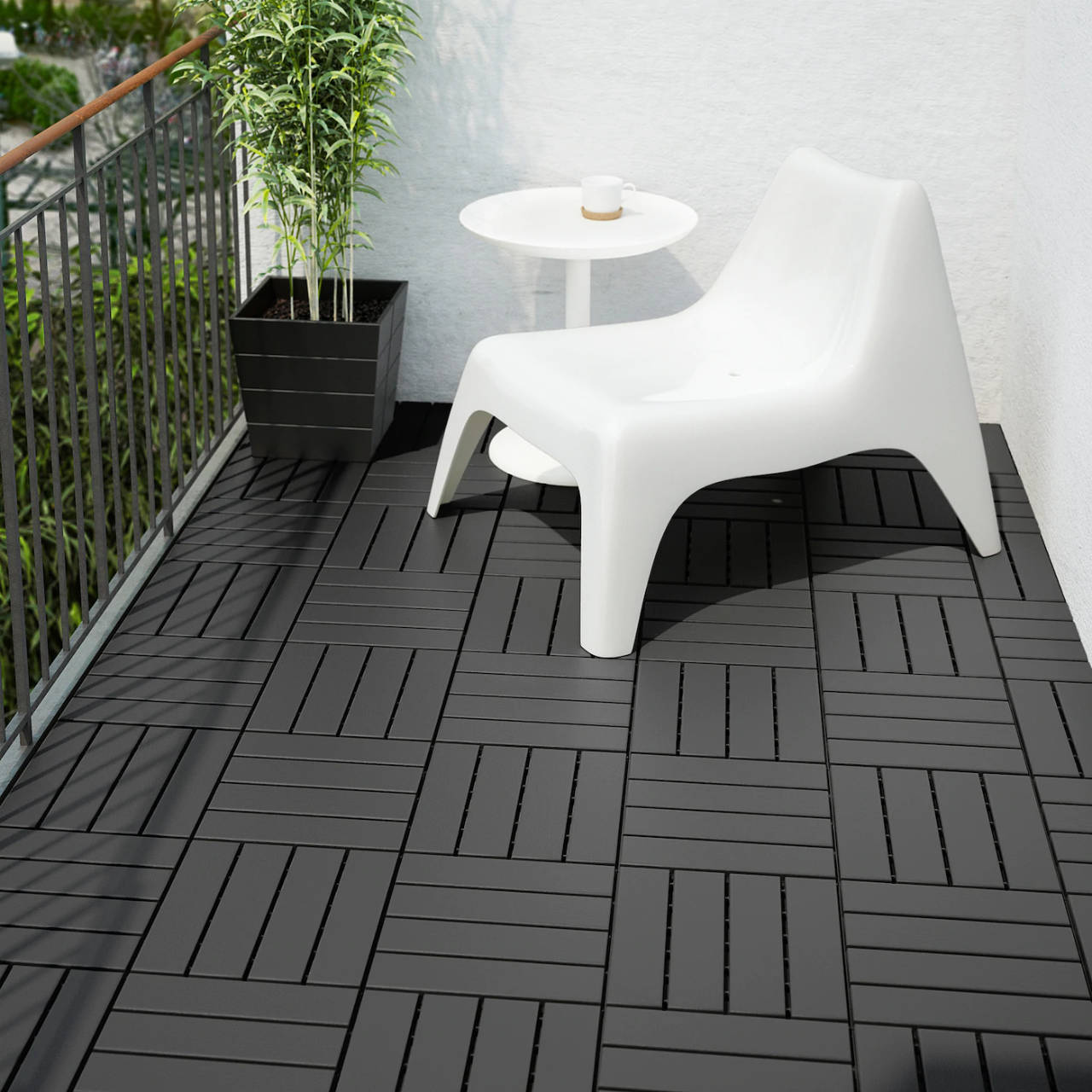 These interlocking tiles are an excellent way to design stylish patio flooring. They come in trendy designs and many colors, so you can choose your pick when selecting them. Aside from aesthetic liberty, these tiles are also pretty great in functionality. Their easy-click system installation and excellent grip has made them quite a fan favorite with people who don't want the hassle of real wood or stone patio flooring.
These tiles can be easily maintained and the best ones have a UV-stabilization feature that keeps them from being destroyed by the sun. They also offer great water drainage and are pretty easy to maintain.
8. Porcelain Tiles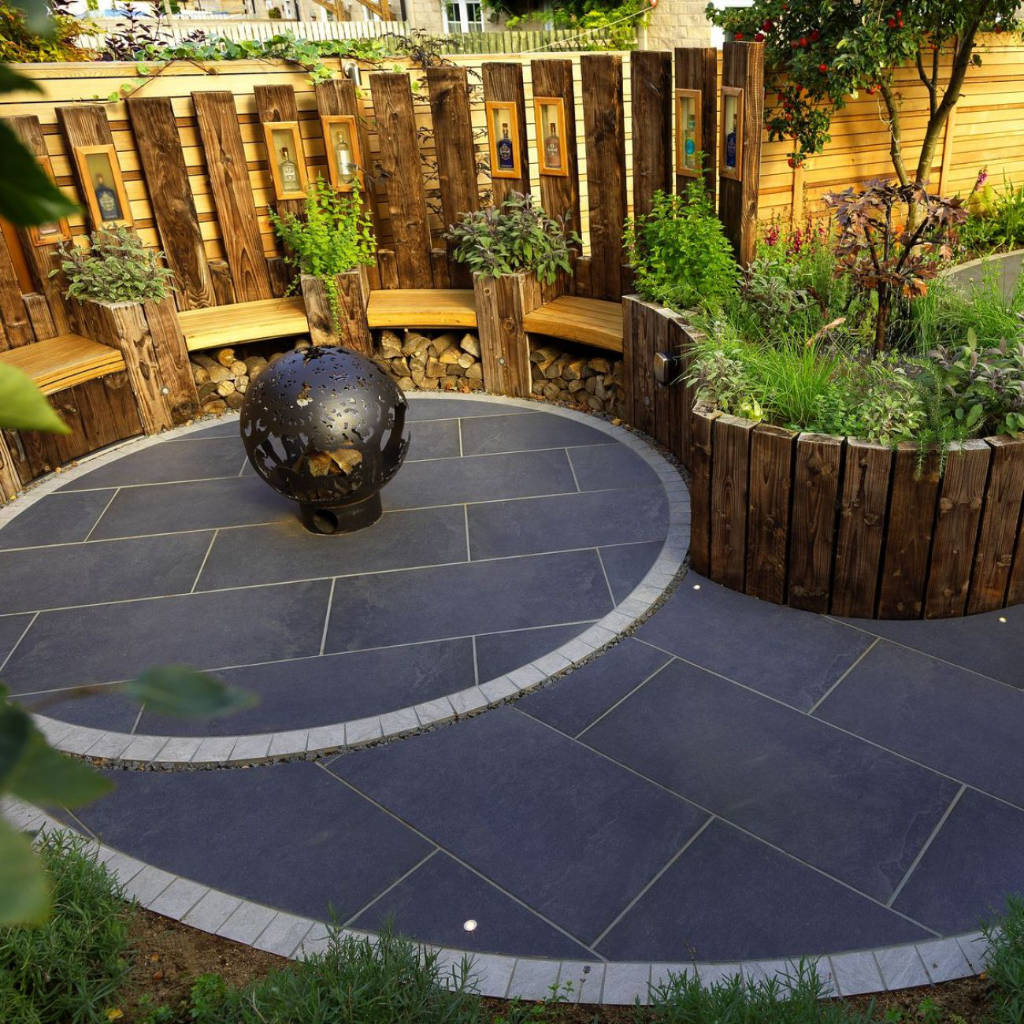 As one of the sturdiest materials out there, porcelain tile is an excellent choice to design your outdoor patio flooring. The high-pressure manufacturing process of these tiles gives them an amazing ability to withstand the elements. They don't wane under the direct sun and are able to maintain their original form even after being succumbed to high foot traffic.
Once again, this floor material offers a lot of leeway in aesthetic choices. You can pick patterns and textures that attract you and suit your overall outdoor ambiance. They're a worthy investment if you want something long lasting.
9. Paving Slabs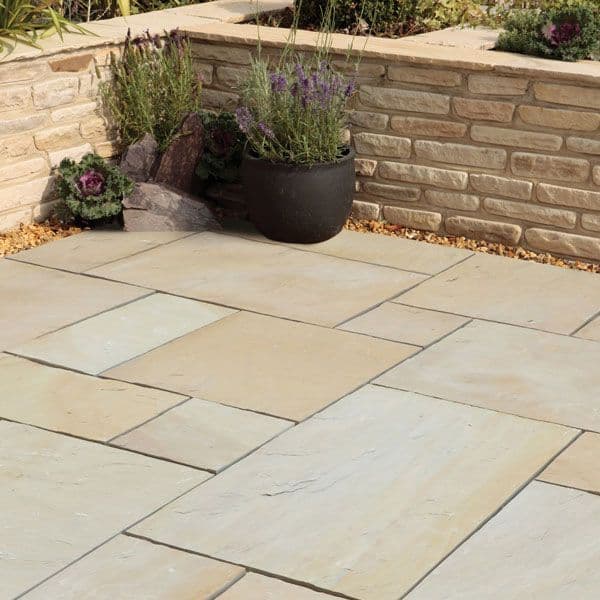 Paving slabs have a paver-inspired aesthetic, but come with a large surface area. Generally, anything that exceeds 100″² is considered to be a slab, while anything smaller is usually categorized as pavers. These slabs come in so many great varieties, have a rugged, natural appeal, and can be arranged in any kind of formation that you want your patio to be.
The best thing about these slabs is that they come in mid-range price points, so they don't bust your budget. They're embedded into the ground with a mortar mix, and age with grace. Just like leather, their rugged appeal increases over the course of time.
10. Wood Effect Tiles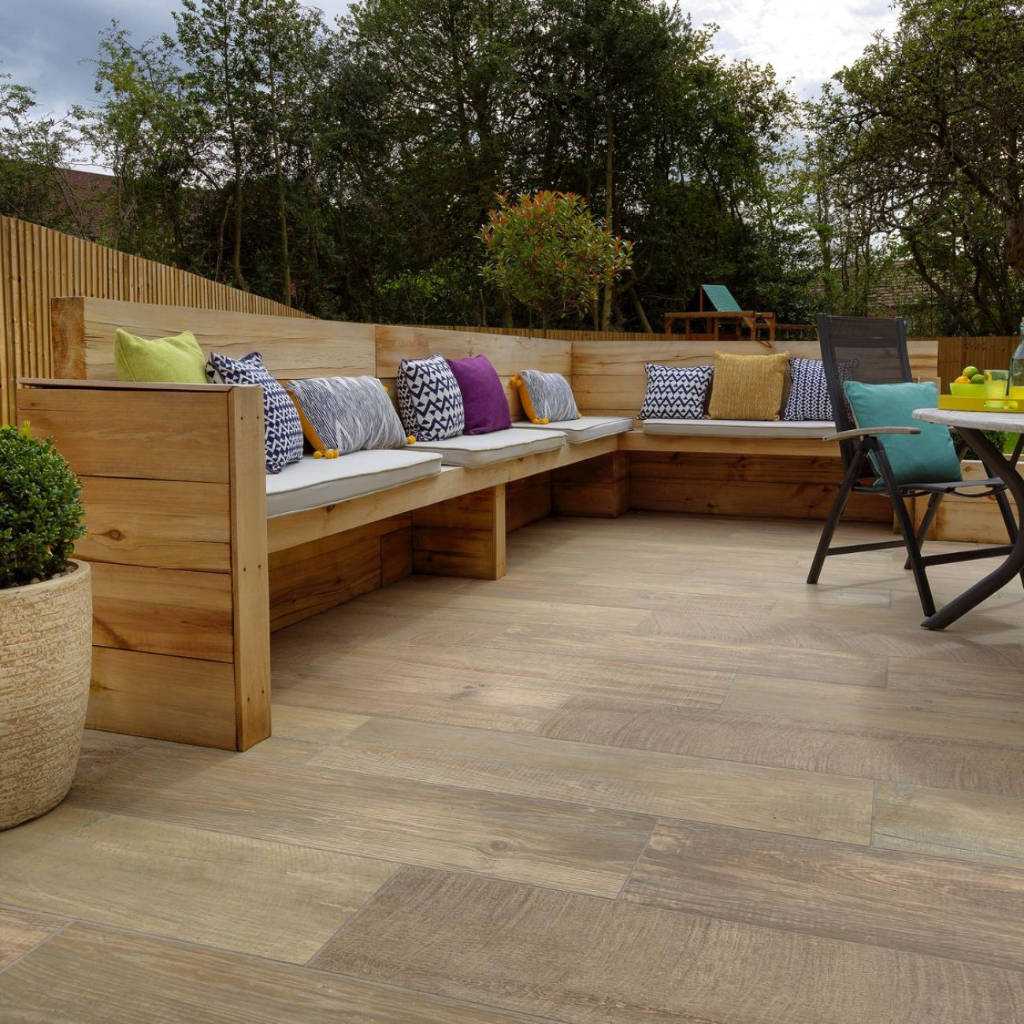 If neither hardwood nor composite wood attracts you as a material, then wood effect tiles are a great alternative option. The texture is usually imprinted or glazed on top of the surface, and the bottom part is just like a regular tile. You can choose between a matte or a gloss finish. The former is more suitable for outdoor areas where you want to imitate the actual wood effect.
I know these tiles for their incredible sturdiness and the qualitative ones don't fade in the sun and are able to withstand heavy foot traffic.
11. Flagstones patio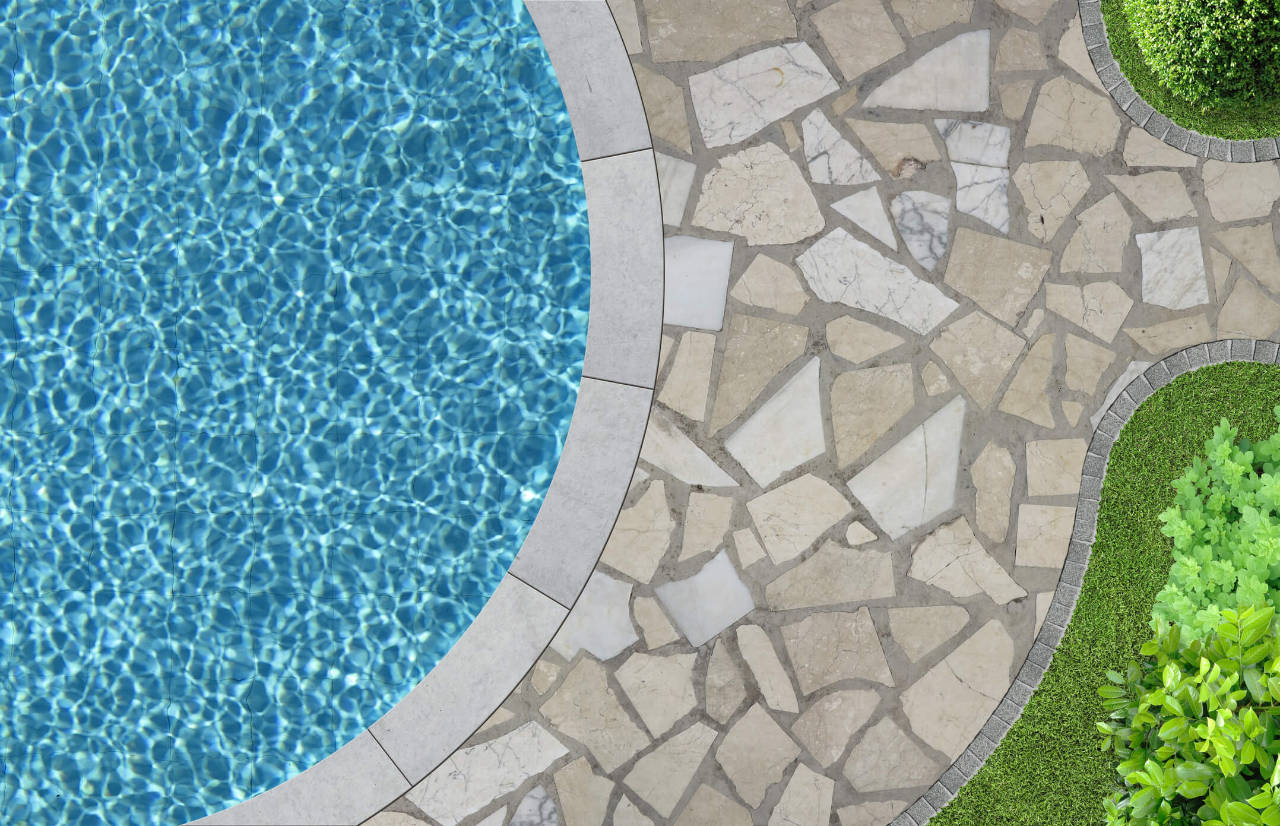 This is a flat garden paver stone with a rugged look. It's usually cut in irregular and asymmetric patterns that are cut to fit each other naturally. It has a beautiful, rugged façade that fits well within nature. It's a great material for paving your patio floors and creating matching walkways all around it. Since it's relatively heavy, it can be directly installed on top of the earth instead of being laid on top of a mortar mix.
Flagstones hail from the sandstone family, and are a bit expensive. This is why many homeowners choose to pair it with other paving materials like concrete slabs, paving slabs, and gravel.
12. Cobblestones patio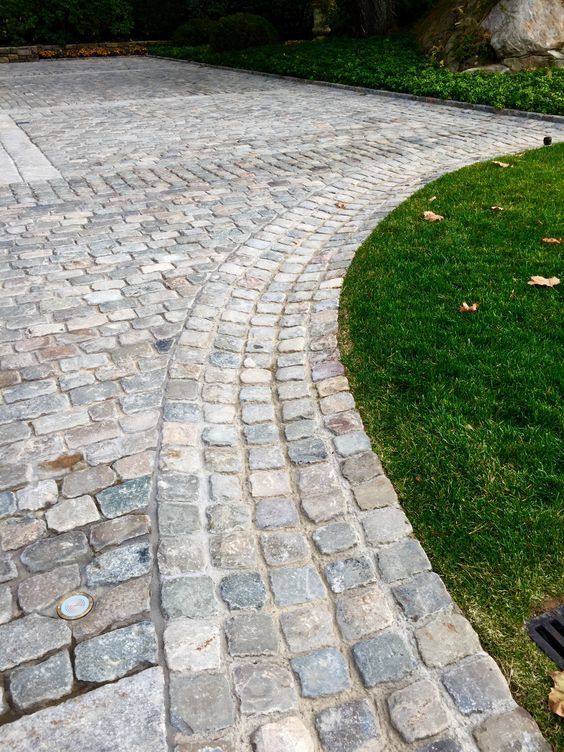 Cobblestones are cobble-sized stones that are used to design beautiful pathways and patio layouts within a landscape. It's a natural stone that's larger than a pebble and smaller than a boulder and its round shape is totally organic.
There's an inherent old-world charm to this particular stone. It was used to lay down roads back in the early days, and even today, you can find some in the old parts of Ireland, Turkey, and more.
13. Gravel patio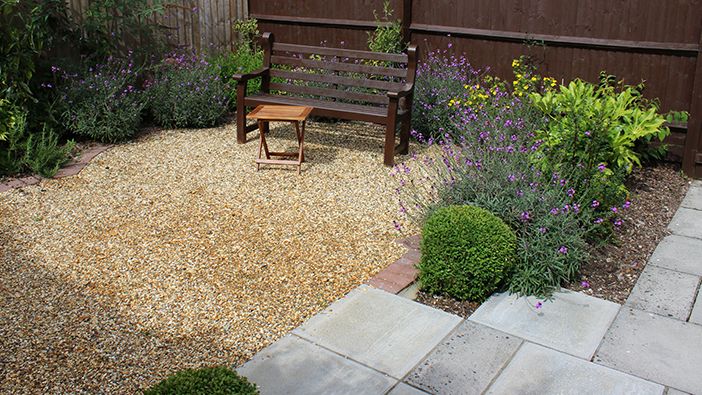 Gravel is generally used to create Zen gardens, and if you're mimicking a similar aesthetic in your own landscapes, then it's the perfect material to design a beautiful patio. Gravel can also be used to add a rugged sense of appeal to an unpaved area of a contemporary garden. This is an easily available material and you don't even need to have it professionally installed if you are happy to roll up your sleeves. You just spread it around in the area that you want, and that's it.
Gravel can also be mixed and matched with other outdoor flooring materials. Many people create a fancy patio layout with concrete or paver slabs, and pour the gravel in the spaces between them.
14. Garden pavers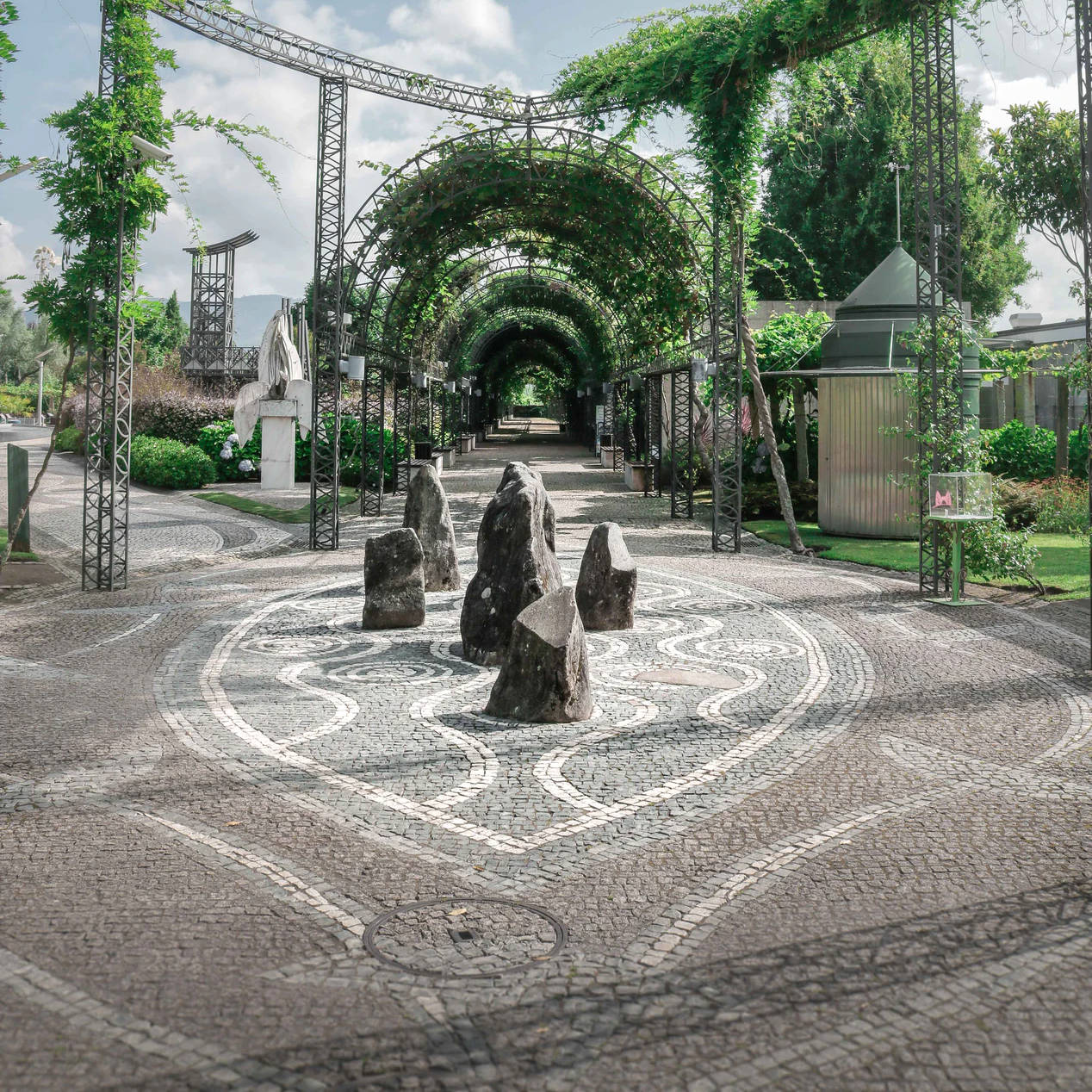 Garden pavers comprise of individual blocks that are mortared or embedded onto the garden earth to create unique patterns. They're available in many designs, so if one doesn't suit your style, you can pick another – or even create a mix and match of various pavers to design the patio of your dreams!
15. Wood Pallet Decking
If upcycling is your thing, then you'll definitely enjoy taking on a DIY venture to design your very own wood pallet decking. These pallets are easily available and you can find numerous tutorials all over the internet that can help you build your own. The rugged, distressed appeal of these blocks is enchanting on its own, but if you want a sleeker look, then you can also paint them in your favorite finish.
These are all the various patio flooring options that you can choose from. You'll definitely find something that suits your garden aesthetics and feasibility on this list. If you have a preference or a new flooring option for your outdoor patio, let us know below.
ZG