A feature wall is there to make a statement. So, it should be bold, unique, and offer a hook for the eye. The idea of a feature wall is to present an eye-catching facet of the room while the rest of the space is designed in understated hues, patterns, prints, etc. to contrast with the sheer boldness of it.
There are many ways to design such walls, and below, we'll be sharing a few of them to give you some great ideas. So, without further ado, let's take a look:
1. Wallpaper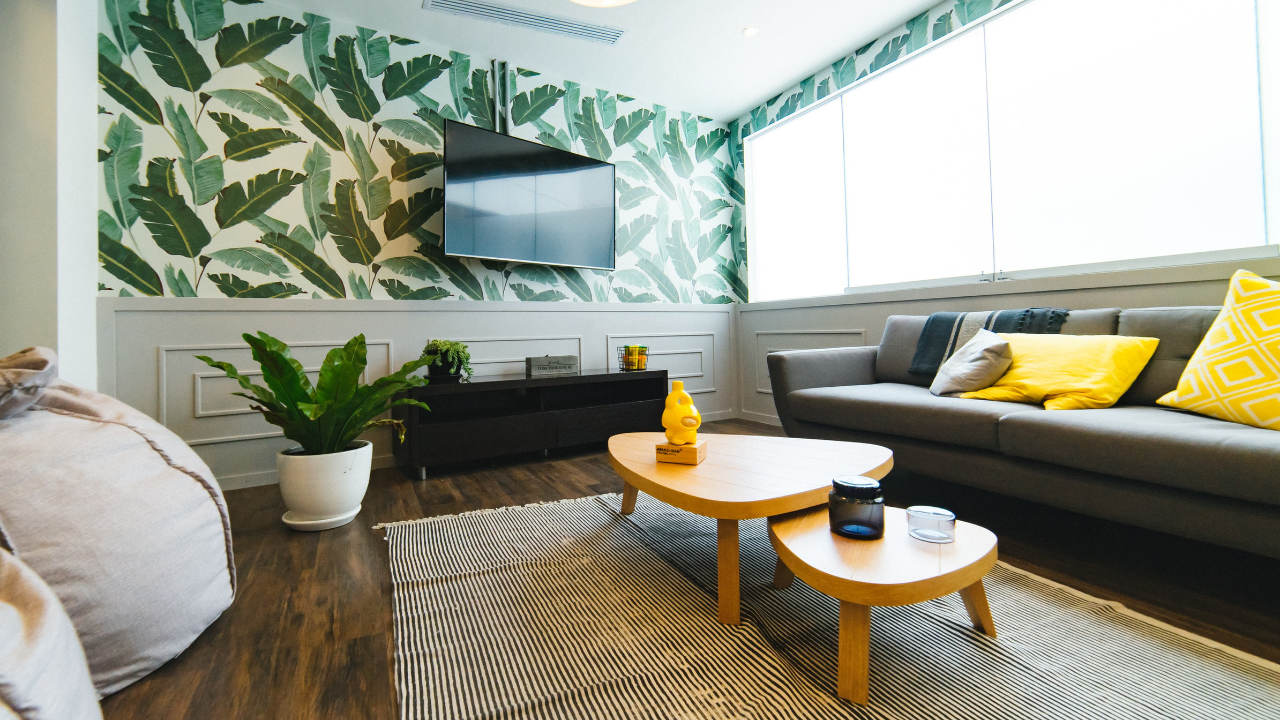 Wallpapering your feature wall is an excellent way to make it work. The best thing about choosing this option is that there is such a huge variety of wallpapers out there. Plus, they're available in all sorts of aesthetics. For example, if you're leaning towards a contemporary-tropical interior design, you can find a lush, leafy wallpaper to complement it. On the other hand, if your tastes run the gamut of neo-classical or traditional interior designs, then you can also find a variety of damasks out there.
Pro tip: choose your wallpaper in bold color so that it stands out from the rest of the ambiance. One of two accent pieces around the room (like a lamp or throw cushions) can be chosen to complement it, but the rest of the furnishings and wall treatments must be neutral in contrast.
2. Bold Colours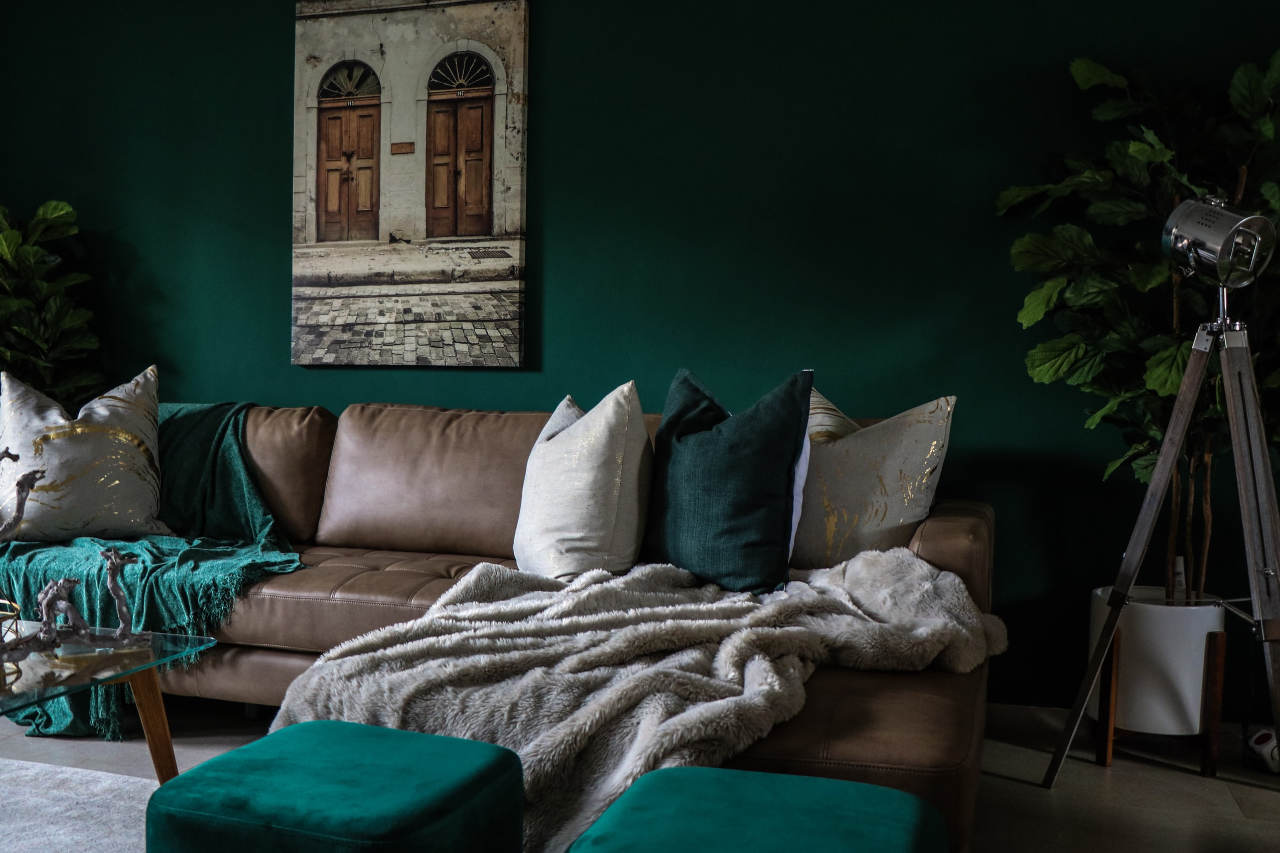 Bold coloured plain painted walls are an excellent way to emulate a classic feature wall aesthetic. Once again, you have the liberty to pick the kind of color that suits your overall interior design scheme. However, you should note that whichever paint color you choose for your feature wall will become the primary hue of your color scheme.
That said, jewel toned hues are a popular choice for accent walls. Hunter green and emerald green always exude a certain charisma. Plum, burgundy, or ruby hues lean towards the warm side and look stunning I autumnal spaces. Sapphire and amethyst emulate a cool, charismatic appeal.
Pro tip: Jewel toned feature walls are best complemented with neutral furniture and accents. For example, you can pair yours with a beige tuxedo sofa and an over-dyed white rug for a luxe, upscale vibe.
3. Complementary Furniture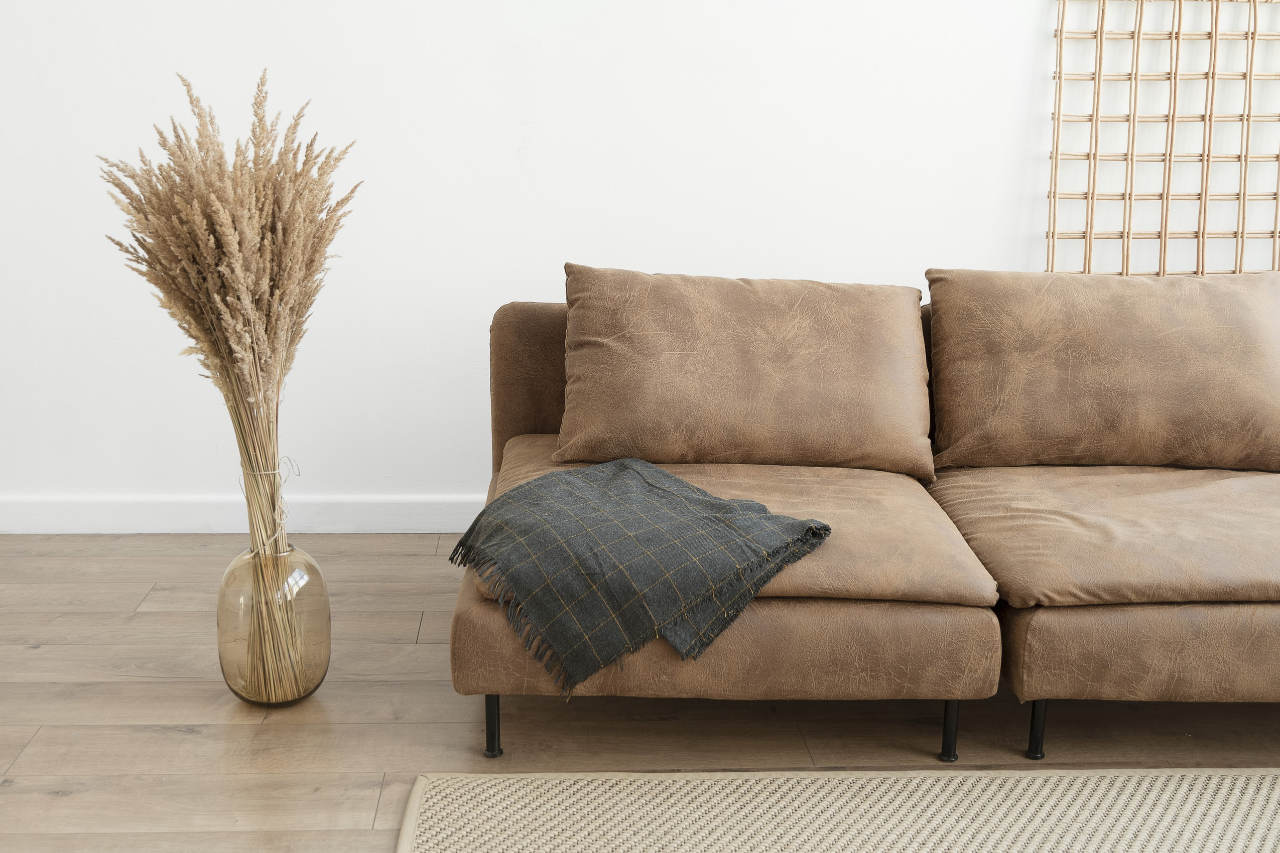 Gorgeous furniture pieces can also be used to make up a plain wall. The trick here is to keep the background of the wall as plain as possible, so the furniture piece itself can be used to accentuate it. The idea here is to focus on the furniture, as opposed to feature wall. With the wall playing a secondary role.
A great example of this idea is when a boldly designed sofa is put up against a simple wall. When combined together, both things play off each other, and the complementary furniture itself helps make up the statement wall.
4. Statement Art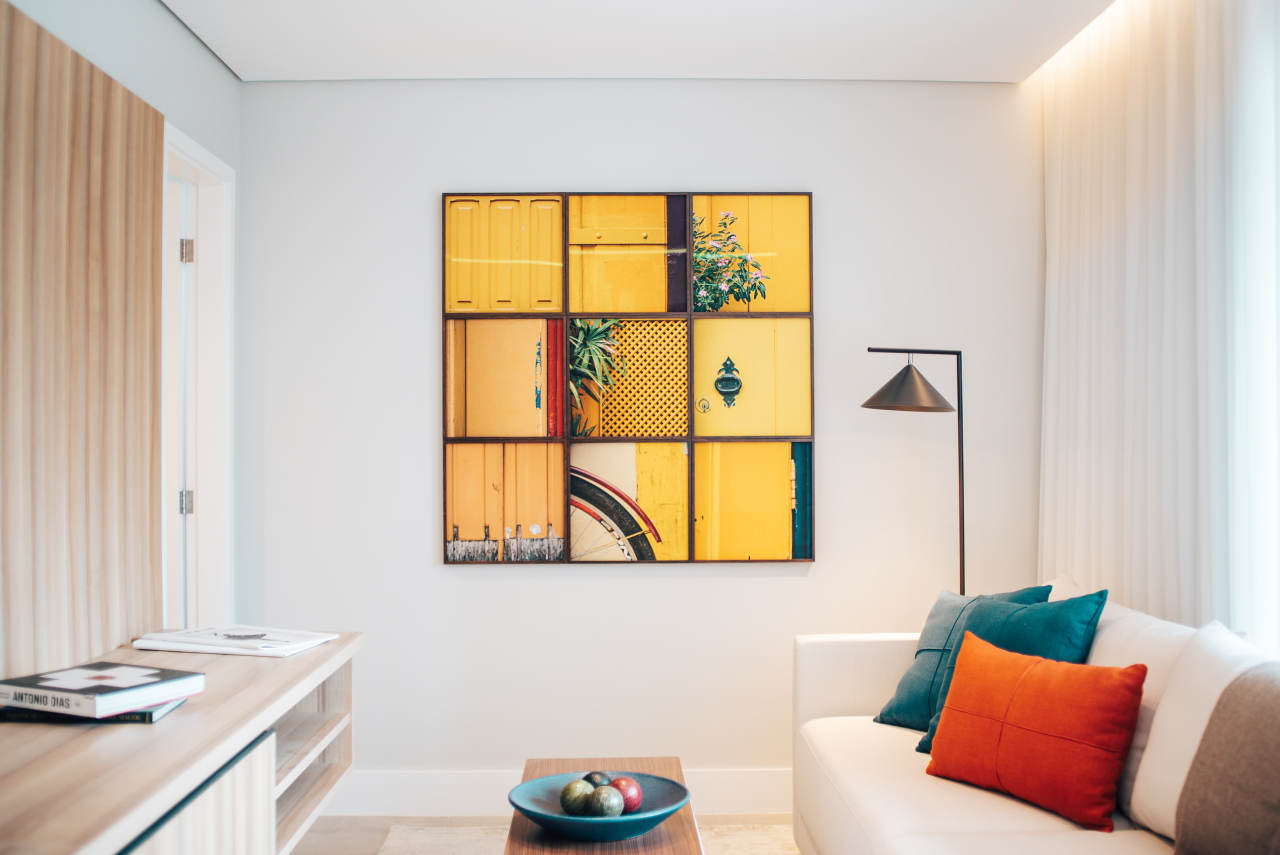 This is one of the most conventional and well-loved ways to design a feature wall. Statement art has the ability to add a lot of personality and unique flavor to a space. Plus, you can find any type of artwork that you want to complement your interior theme. There are eclectic puzzle-style oversized canvases in the market, then there are plain large-scale paintings and you can even opt for beautiful triptych art to spice up your spaces. The running theme here is one of size. The central art piece must be big enough to make an impact and become the focal point for the room. It will certainly be a conversation piece for visitors.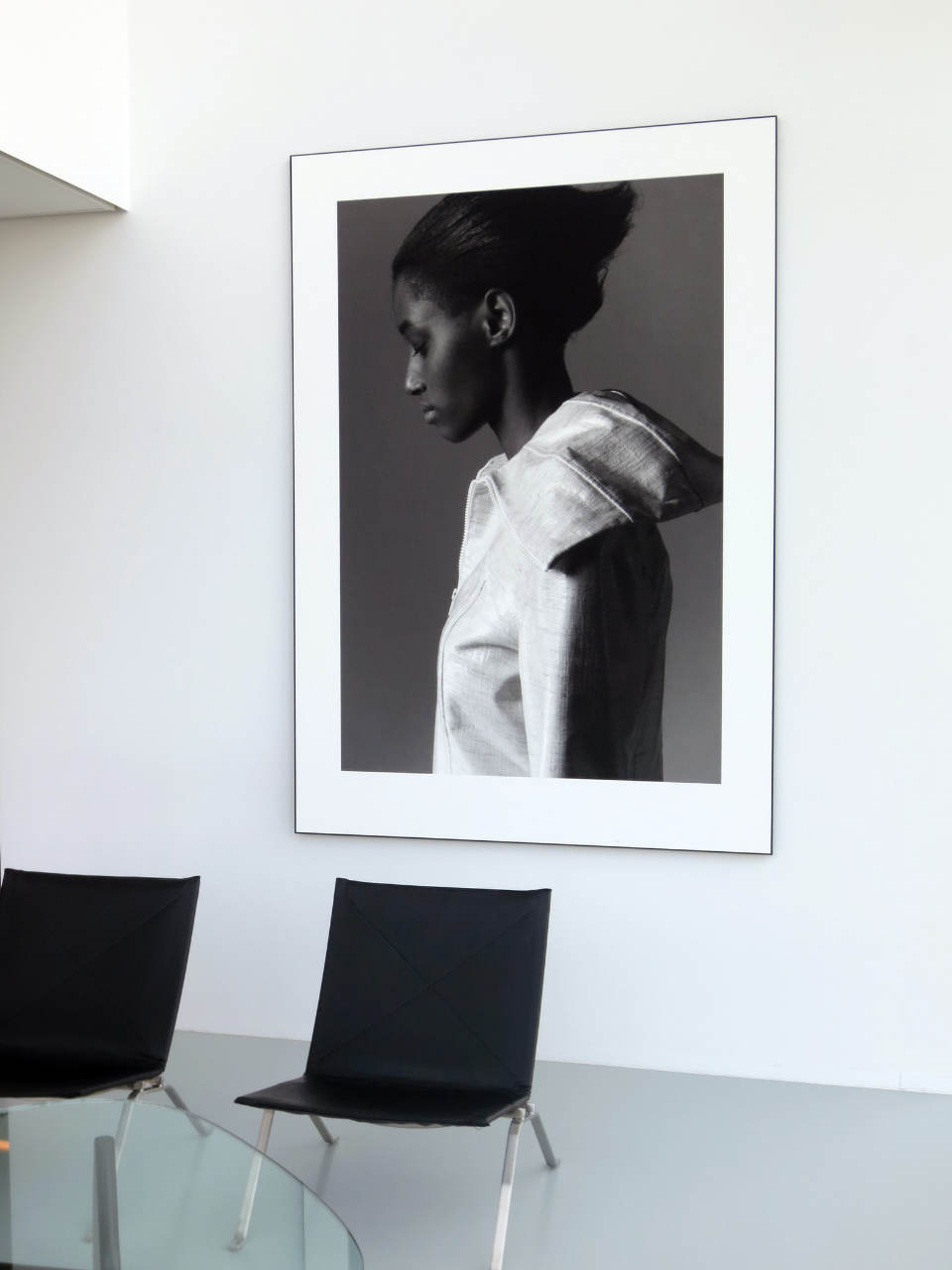 Pro Tip: If you are not one for art but are into photography instead, consider blowing up one of your favourite photos for your feature wall. Not only is it an opportunity to showcase your own work but it would make the space truly personal. You can also commission a photographer to take creative shots if you and your family, to use as feature photos.
5. Symmetrical Gallery Wall
If you want to add systematic grace to your interior designs, then you won't find anything better than a classic, symmetrical gallery wall.
This type of a feature wall is very congruous, but has the ability to evoke a very proportionate, uniform look within the space. It's usually articulated through square or rectangular shaped photo frames that have been put up equidistantly on your statement wall. It can be designed anywhere and in any way that you like. For example, a symmetrical gallery wall in a bedroom can be designed over the headboard with six frames. Or it can be designed in the hallway with five or more rows of frames.
6. Asymmetric, Mismatched Gallery Wall
If chaotic charisma is your jam, then it's best to opt for an asymmetric gallery wall to make a statement in your home interiors.
This type of a feature wall is designed with carefully curated mixed and matched artwork pieces. They can be anything, be it as simple as framed photos, children's artwork, and canvas paintings to something as unique as tea-cups, reframed postcards, warehouse style artwork, wall hangings, or even a personalized cork-board filled with post-its or other mementos. This statement wall idea is an excellent way to add personal touches to your room while being a little free with your selections.
7. Surface Design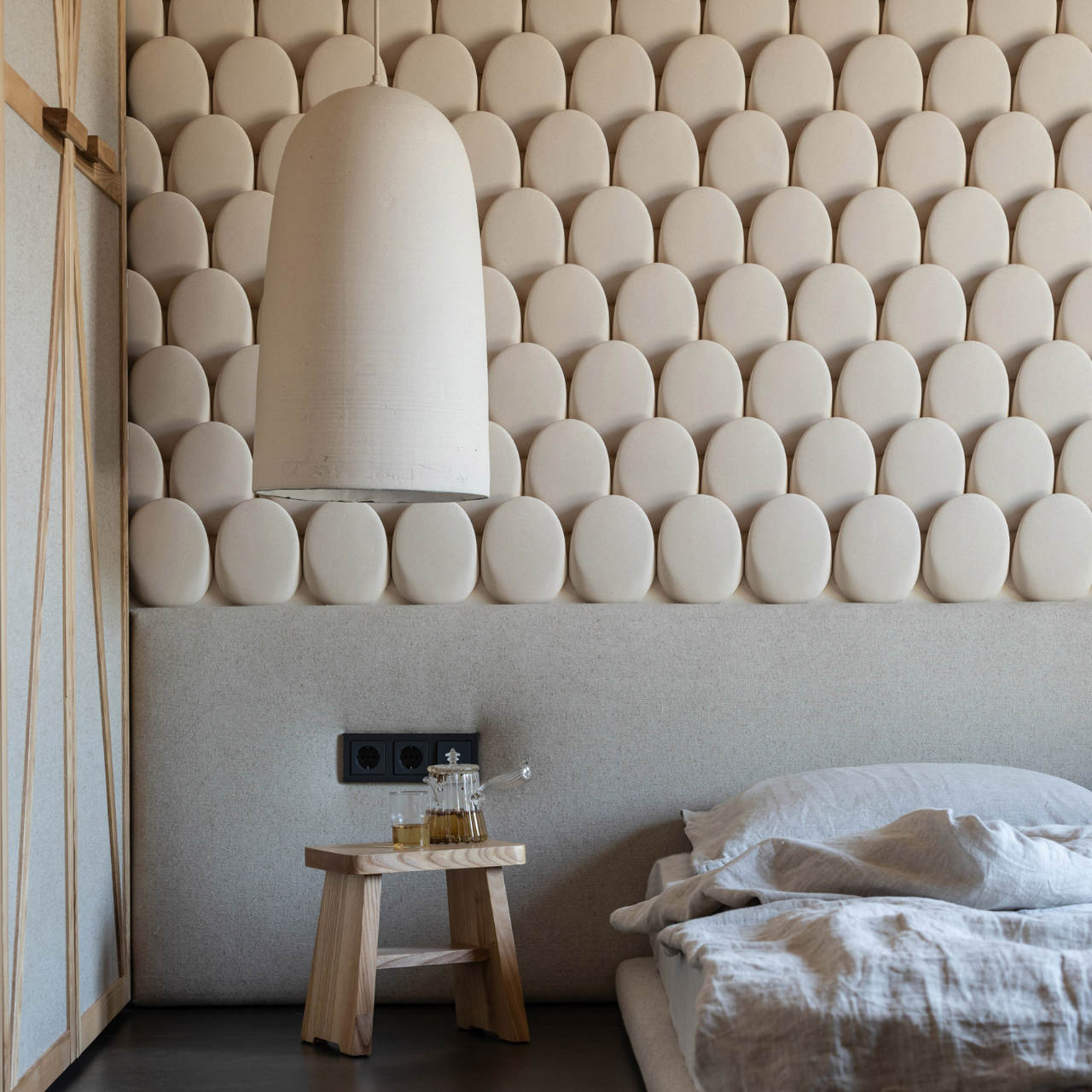 Feature walls can be finished with different surface design ideas. There're a lot of options for surface design in the books. First off, there are 3D wall panels that can evoke a unique, dynamic aesthetic within simple walls. These panels are lightweight and can be easily installed. Then there are feature walls that are painted with customized geometric patterns of different colors. These look absolutely stunning when paired with simple furniture.
As for more options, you can choose PVC panels of different designs. They're an excellent way to add a custom-touch to simple spaces. Similarly tiles can be used to recreate unique patterns on walls. Lastly, you can even opt for different stylish painting techniques such as sponging and embossing to get a unique look for your feature wall.
8. Fabric Art Like Macrame, Tapestries, etc.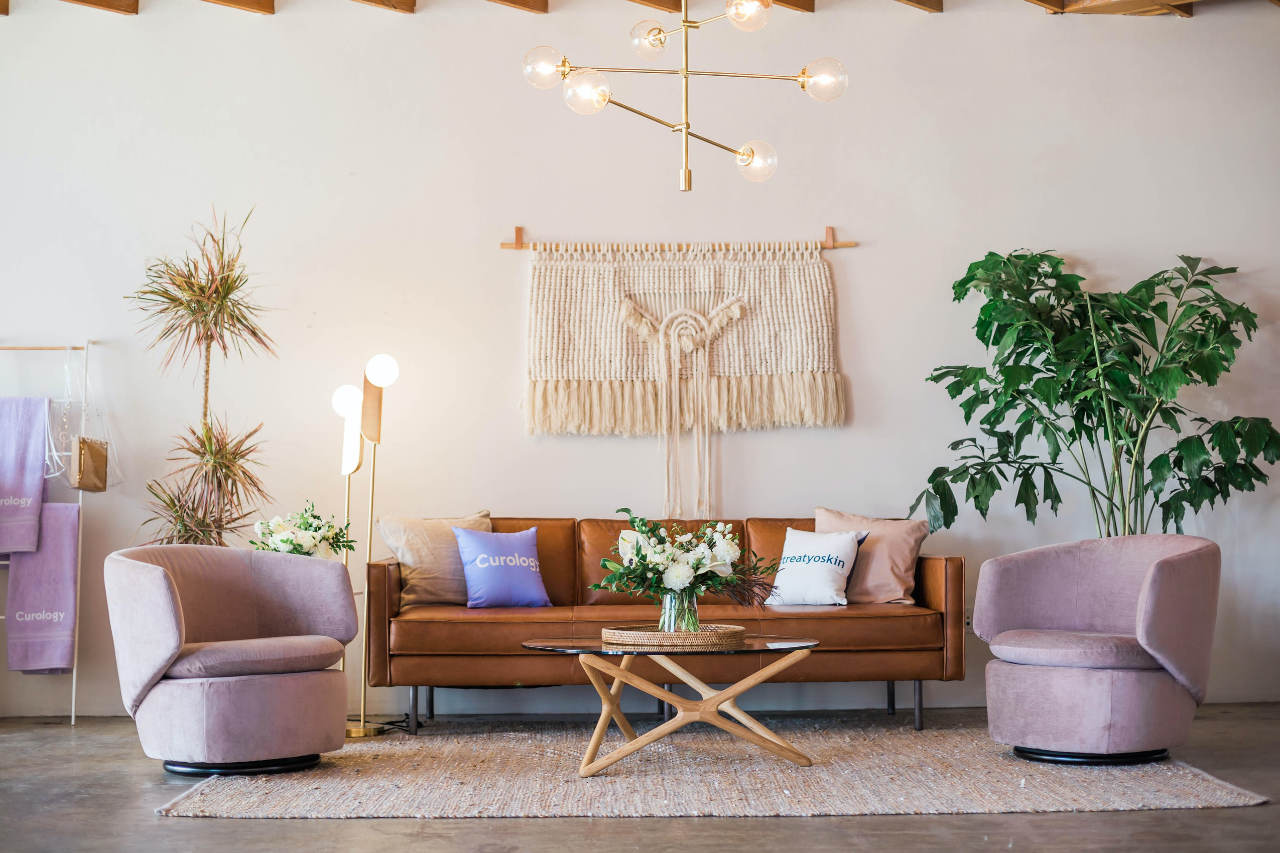 Fabrics are an integral part of any interior design, and you can use them to curate a highly stylish feature wall. Different types of fabric-related artwork can be used for this task. Macrame wall hangings are an especially trendy way to stylize your statement wall. Then there are fabric tapestries. You can use multiple of these to furnish an impact-worthy feature wall. The best part? They're available in many gorgeous colors, so no need to worry about ruining your color scheme. Lastly, you can even hang hand-woven rugs on a feature wall to make a classy statement!
9. Wall Mirror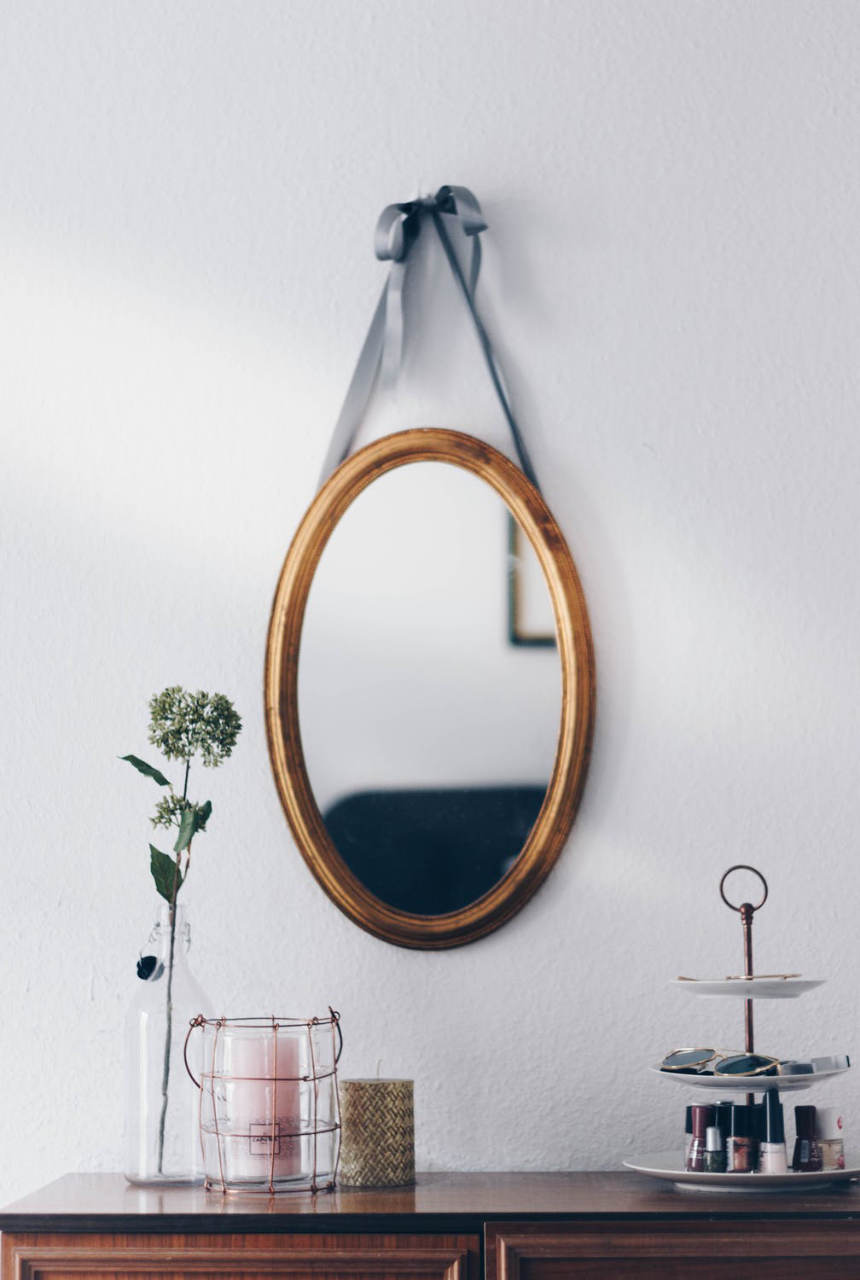 Bold wall mirrors are an excellent way to add style and dimension to your plain, boring feature walls. This idea works especially well for empty statement walls in transitional areas like hallways, foyers, entrance lobbies, etc.
Now, the kind of mirror that you want to choose for such feature walls should have a bold frame. Rococo mirror frames always look pretty amazing when hung in such spaces. However, if you want something simple, then round mirrors with plain gilded borders always look stunning as well. You can have them installed with backlighting for that extra oomph!
10. Planters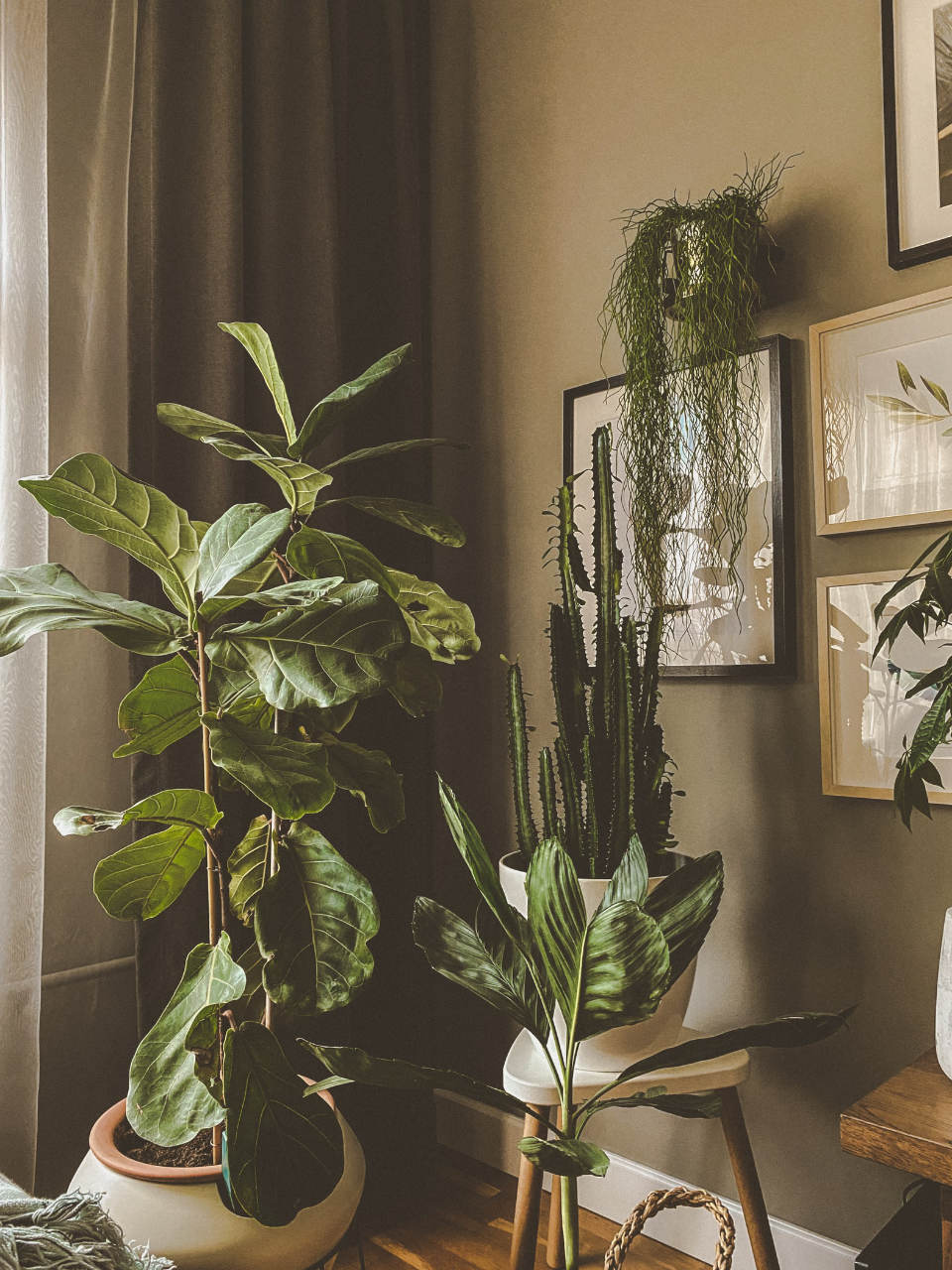 Featuring planters on your statement wall is an excellent way to make your ambiance feel fresher than ever. There are many ways to customize this idea as well. For example, many people make shelves on their media walls to accommodate all their planters in style. Some people opt for custom ladder shelves to showcase their fresh greens. Others forego this entirely and opt for a hydroponic wall, which is the next big thing in feature wall designing!
11. Adventurous Woodwork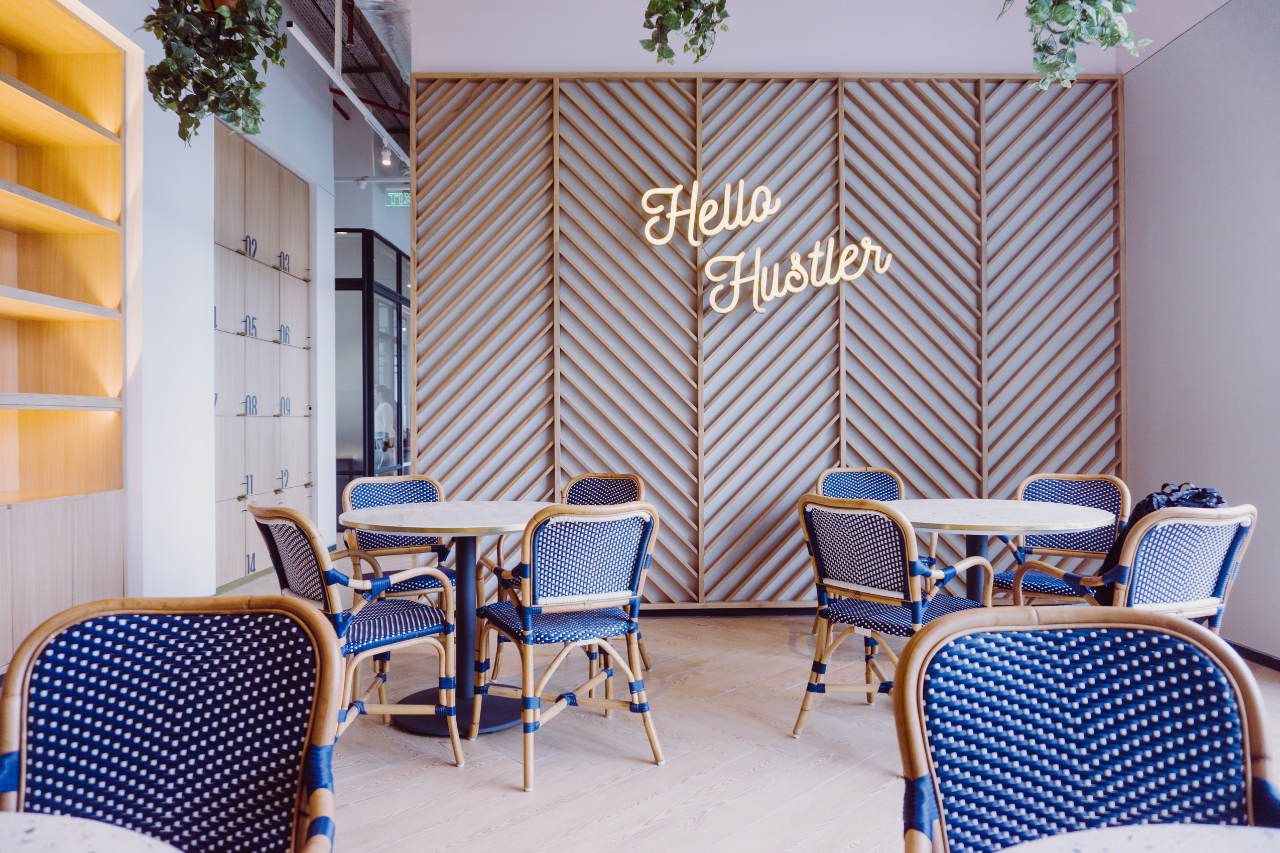 There's just something about stylish wood work that can breathe life into spaces. Custom carpentry can be styled in any design or aesthetic that you need. Sometimes, solid wood is even molded into 3D designs. Other times, precision cut panels are laser cut with personalized patterns and attached to walls. There are lots of ideas to explore in this genre, so you'll definitely find something that you like by thorough exploration.
12. Bookshelves, mini-bars and hutches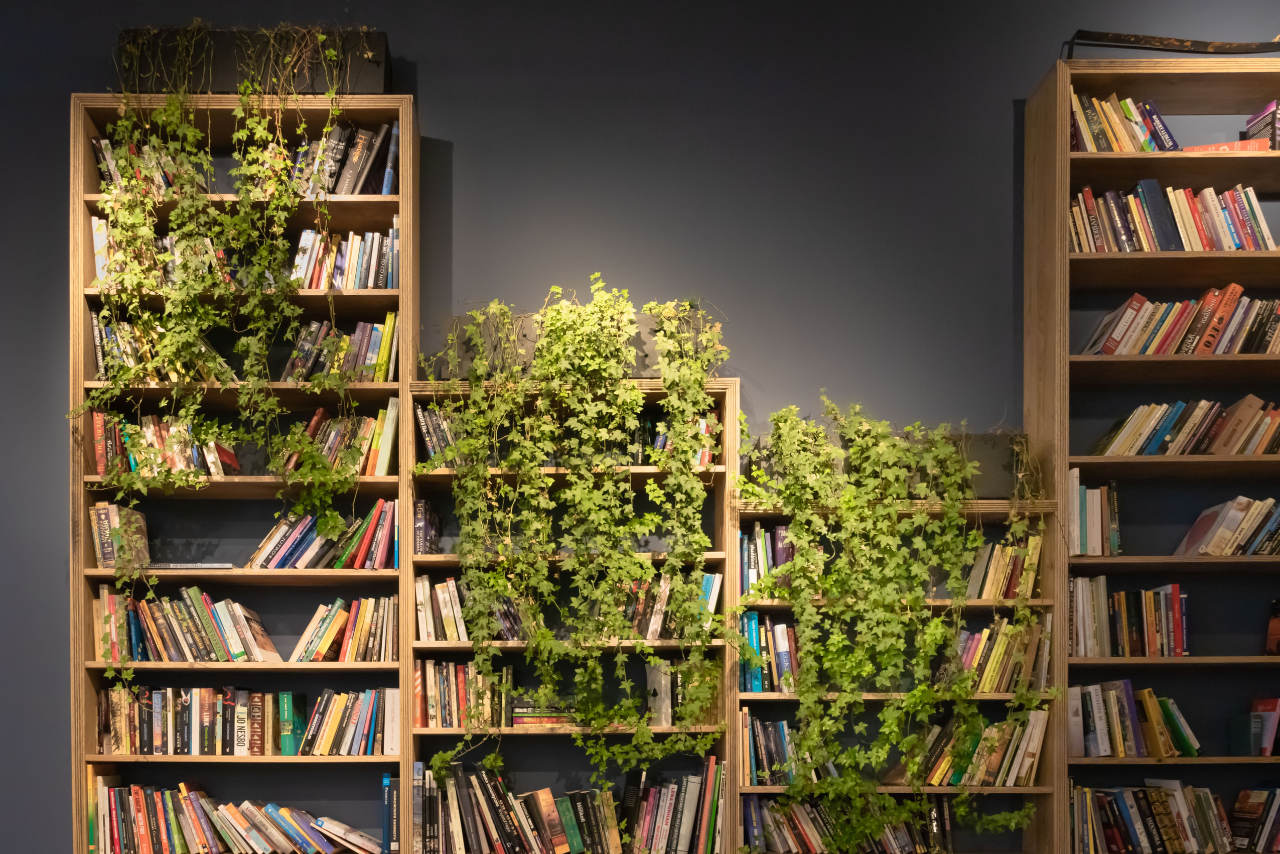 Lastly, large-scale carpentry such as bookshelves, mini bars and hutches are also a great way to accentuate feature walls. However, there's a specific way to style and match them to different spaces. For example, bookcases look great in offices and shelves are an excellent way to accessorize lounges and bedrooms. Mini bars and hutches are a great way to make a statement in dining areas.
So, these are all the different ways that you can design your feature wall. We hope these ideas help you design the best one for your home.
ZG