Wooden feature walls can transform the dining room from a simple eating area into a warm, inviting space where family and guests love to gather. Here are some innovative wooden feature wall ideas to inspire your next dining room makeover.
10 Amazing Ideas for a Wooden Accent Wall in the Dining Area
Our list of ideas include use of different wood panels in terms of finish, colour, type of wood and treatment. We also look at the design be it slats, vertically or horizontally laid, geometric, herringbone, chevron, shiplap or mixed. Then there is the extreme end of a wooden accent wall, introducing deep or vibrant colours to the room.
If you are looking to use a wooden feature wall in other rooms, check out our list below:
1. Rustic Reclaimed Wood Panels
Reclaimed wood panels bring a rustic charm to your dining room, adding texture and a sense of history. This eco-friendly option can be arranged in various patterns to create a unique look. Pair it with antique decor or modern furnishings for a striking contrast.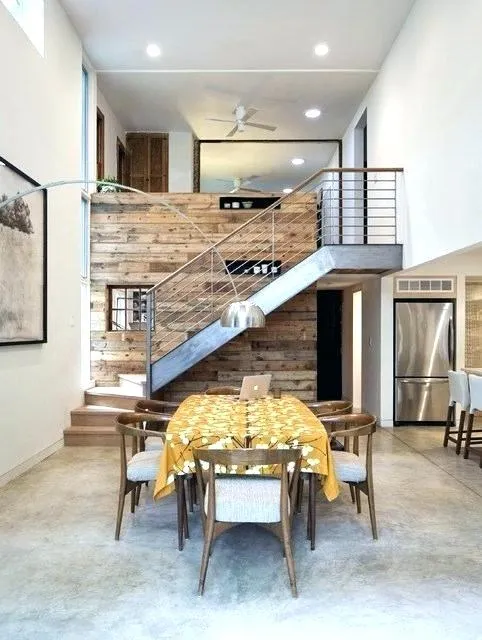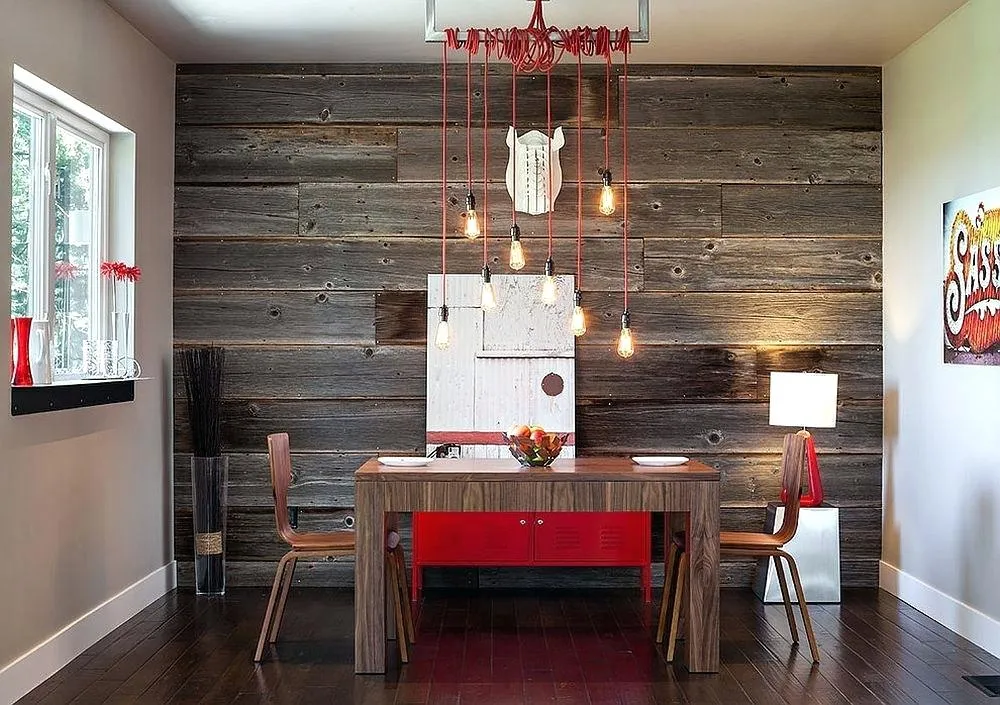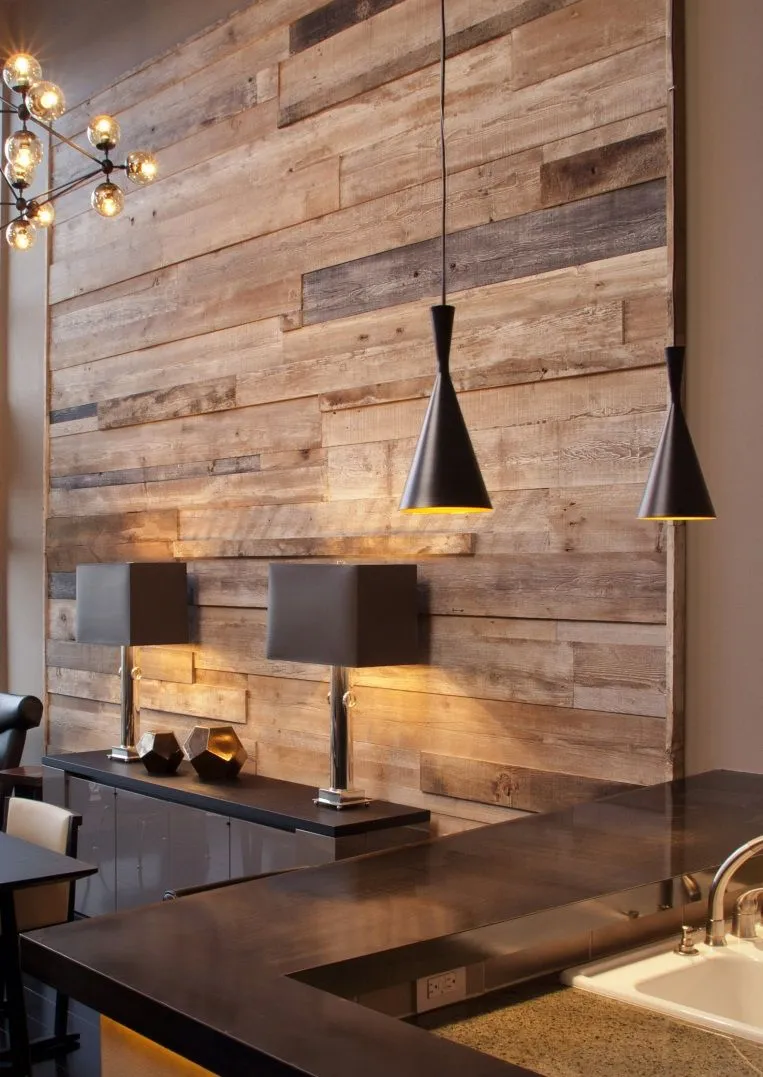 2. Elegant Herringbone Pattern
A herringbone pattern in lighter wood tones adds elegance and sophistication to your dining space. This classic design works well with both contemporary and traditional interiors, creating a dynamic focal point in the room.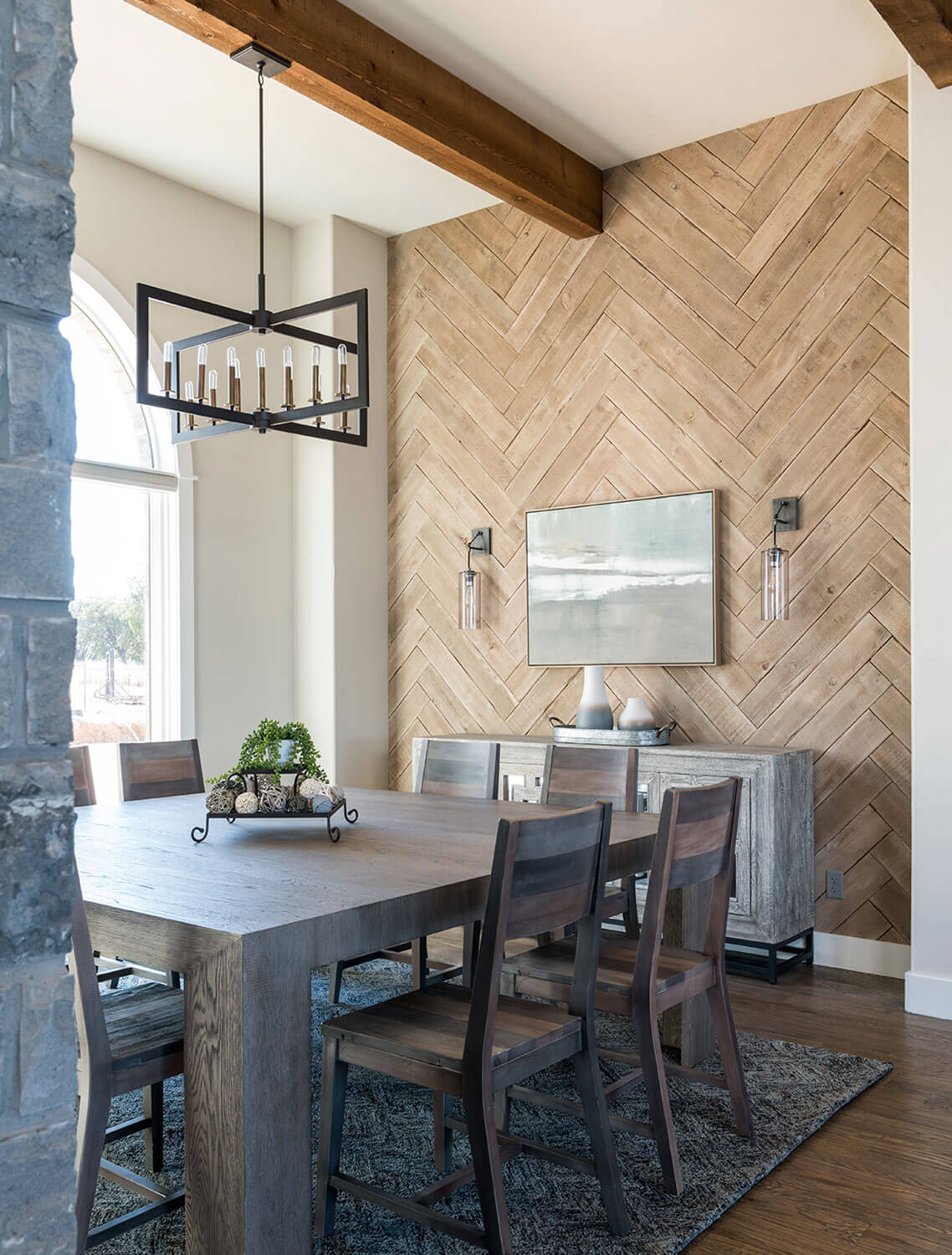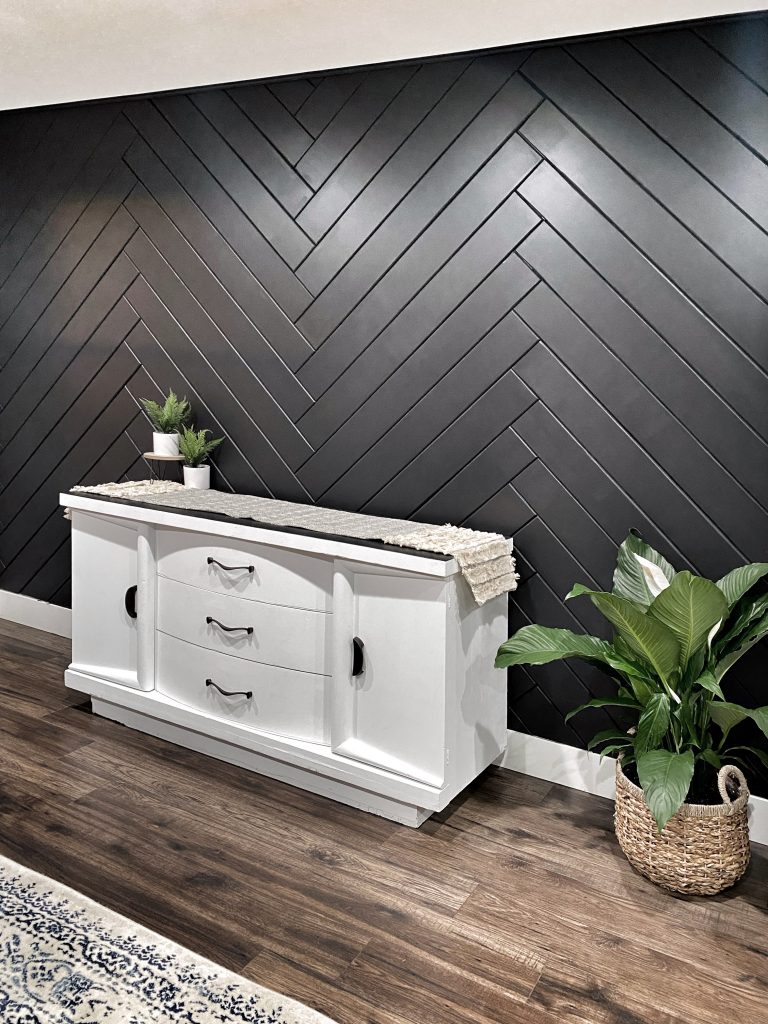 3. Modern Geometric Designs
For a more modern approach, consider geometric wooden wall panels. These can be simple squares or more intricate shapes, creating an art piece that doubles as a feature wall. Opt for a monochromatic palette or mix different wood stains for a more eclectic feel.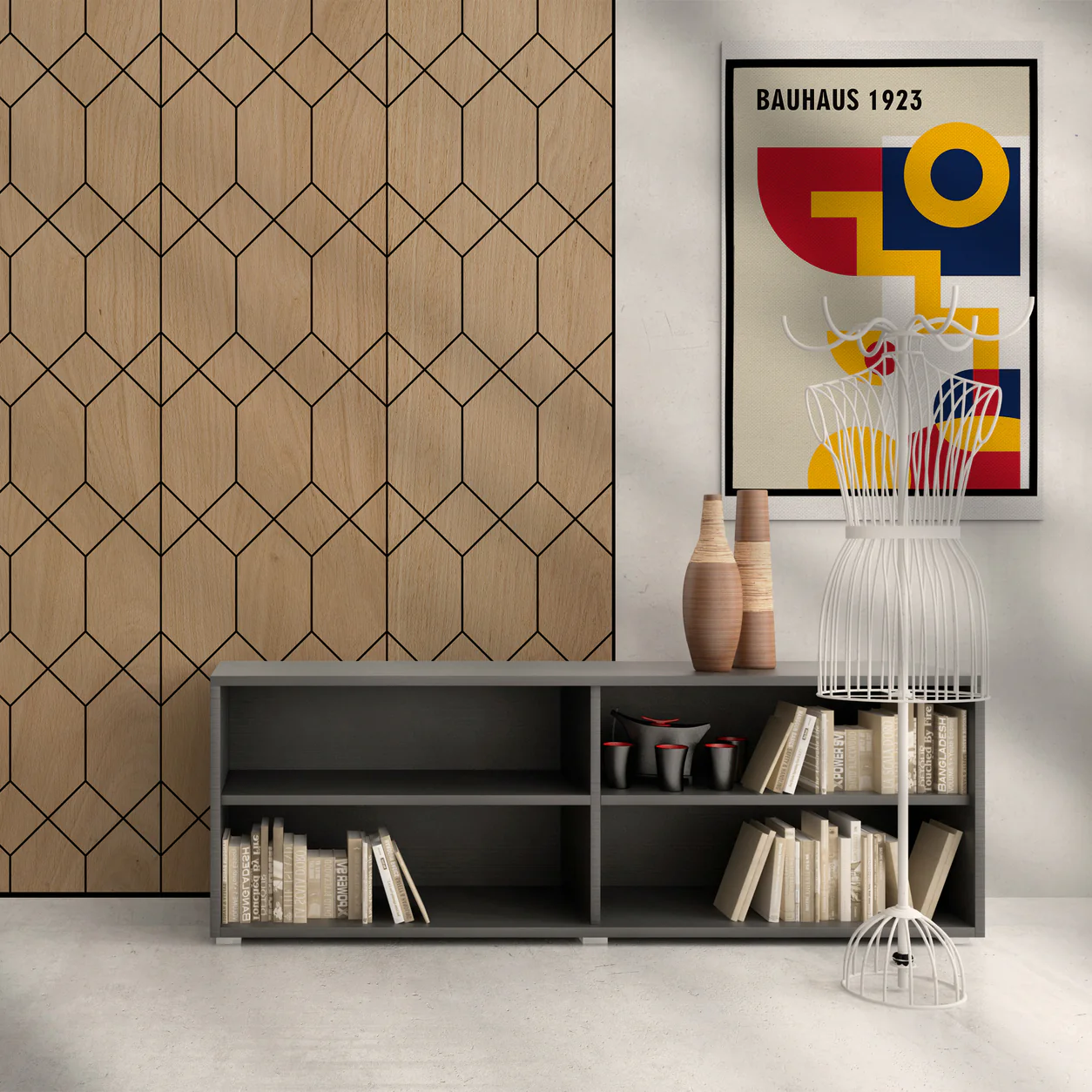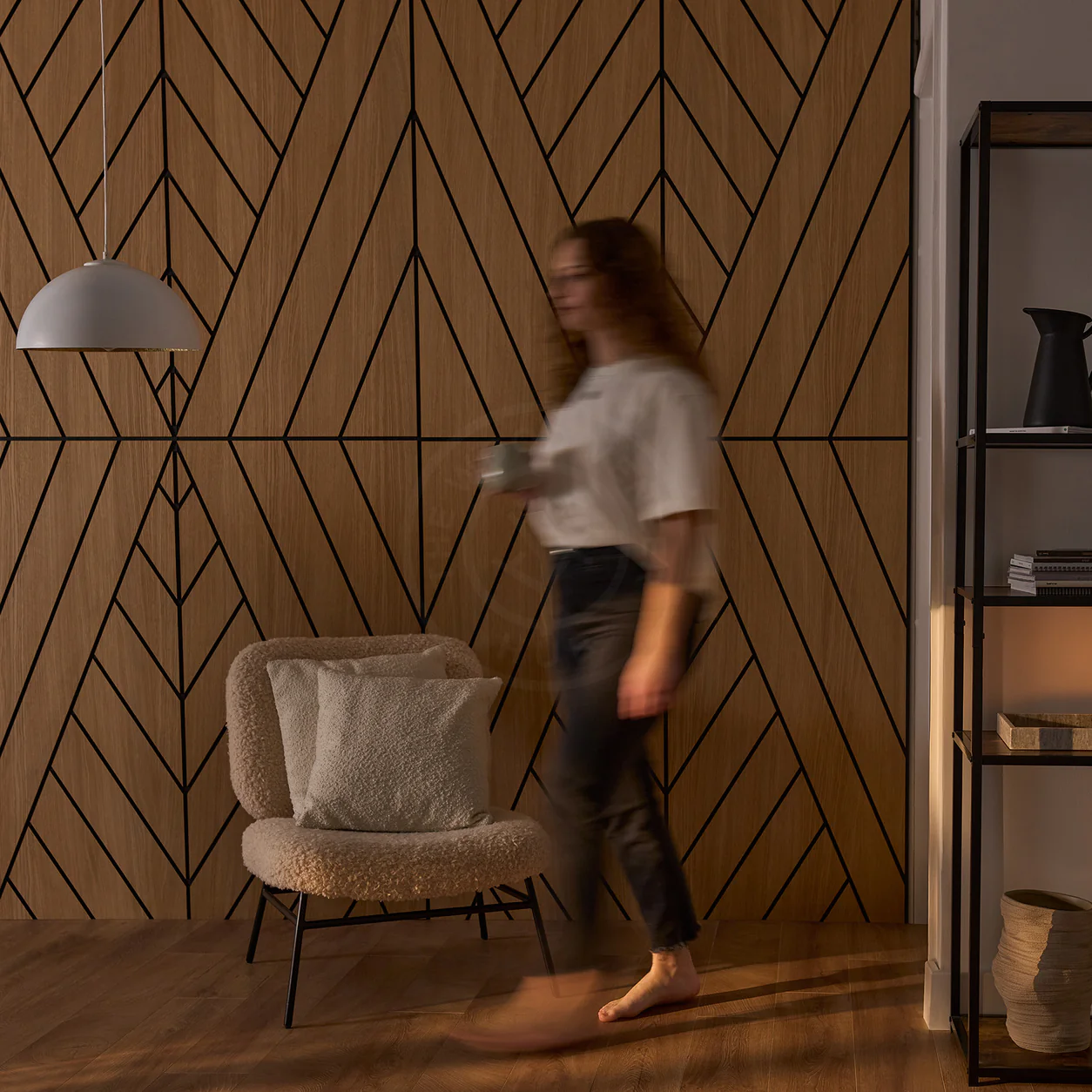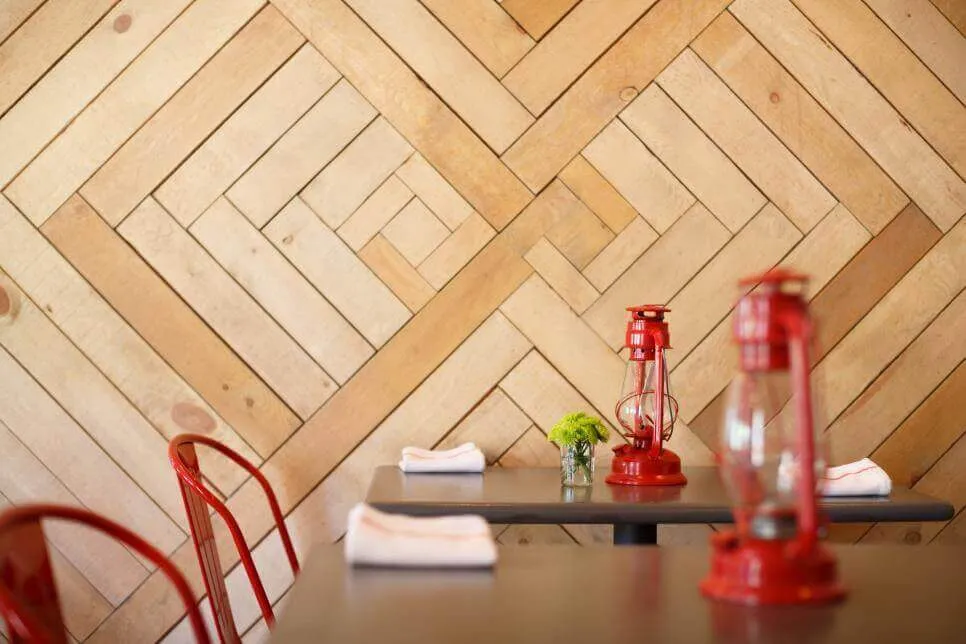 4. Vertical or Horizontal Wooden Slats
Wooden slats, whether vertical or horizontal, add depth and texture to your dining room. They can be spaced closely for a sleek look or further apart for a more open, airy feel. This design is versatile and works well in both small and large dining areas.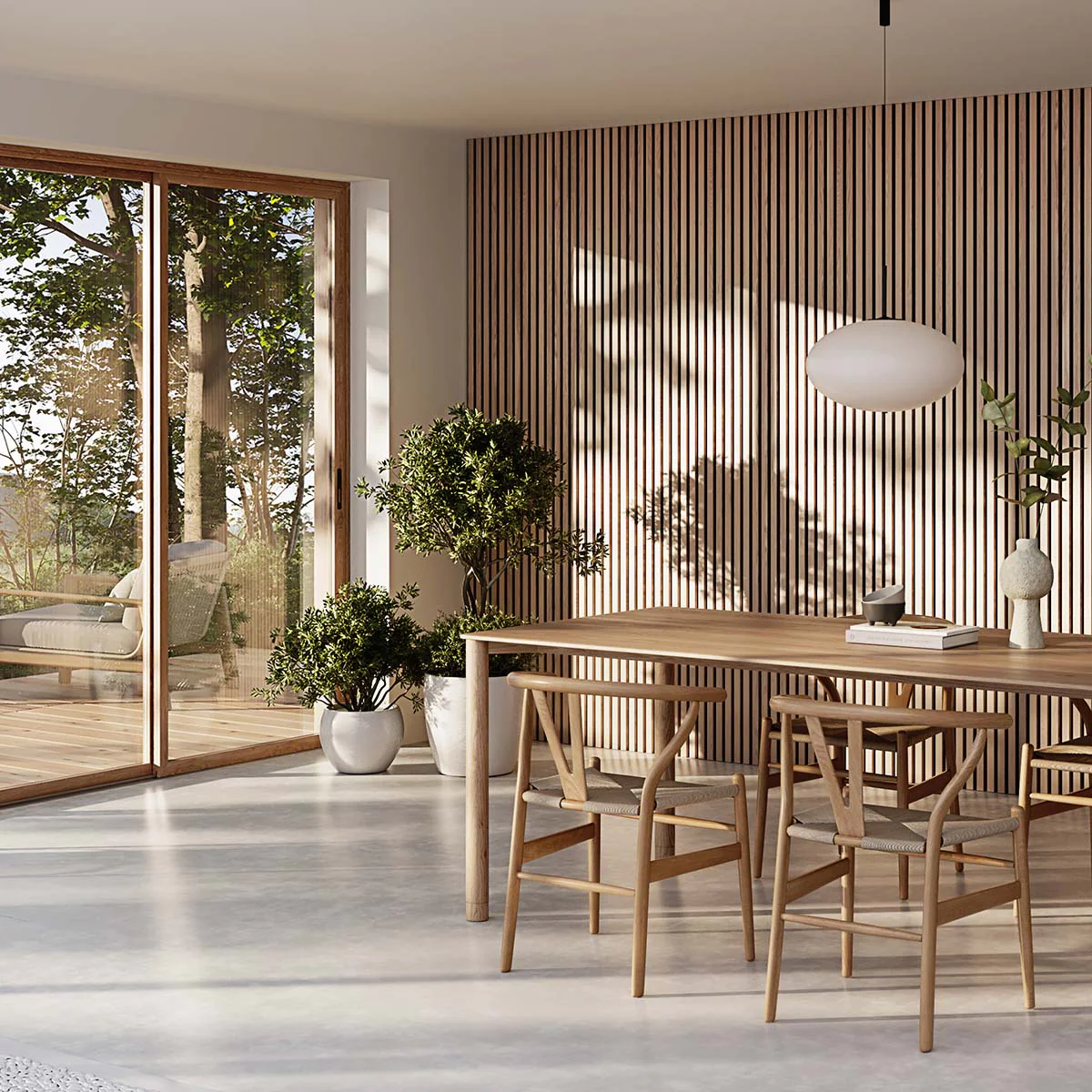 Search Feature Wall Fluted Wooden Panels on Amazon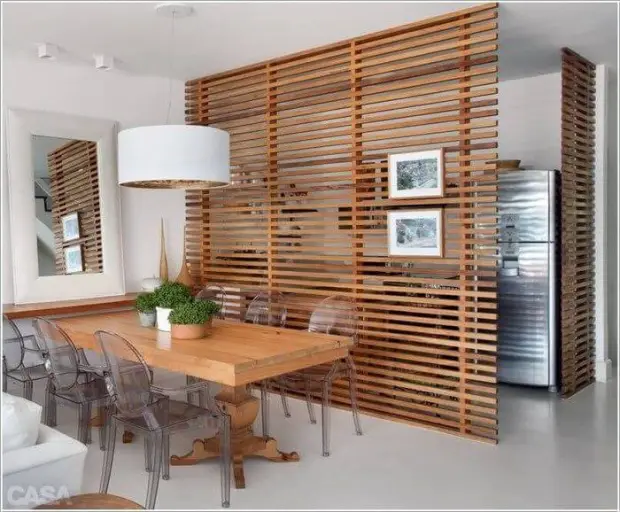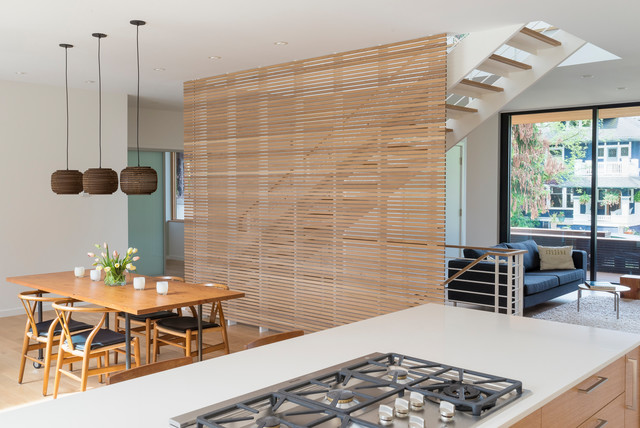 5. Chevron Wood Wall
The chevron pattern is timeless and adds movement and interest to your dining room walls. It can be subtle with similar wood tones or bold with contrasting colors. This pattern is especially effective in rooms with high ceilings.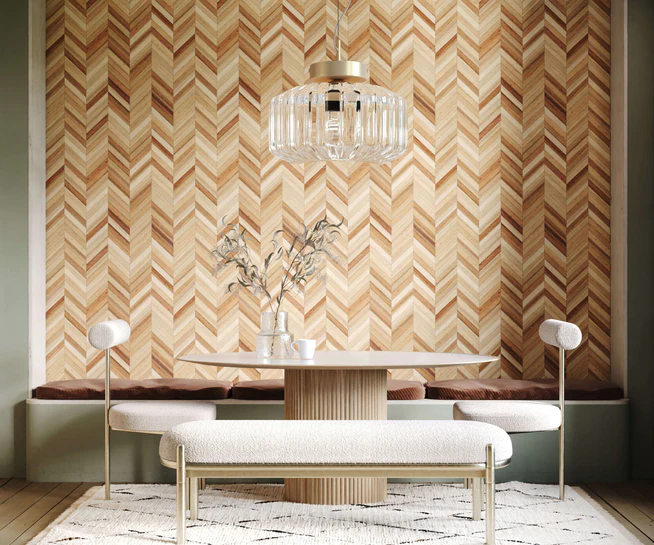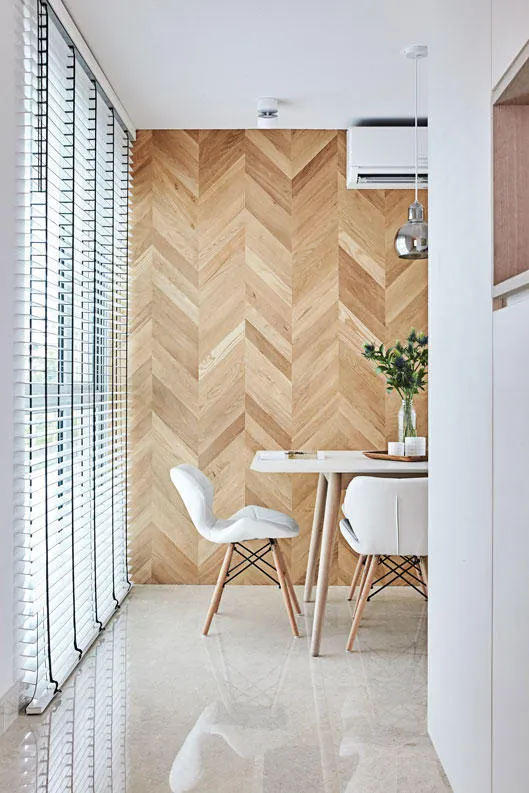 6. Shiplap for a Coastal Vibe
Shiplap walls are not just for beach houses. They can bring a relaxed, coastal vibe to your dining area, especially when painted in lighter colours like white or soft grey. This style complements a more casual, laid-back dining experience.
Search Shiplap Wooden Wall Accent Panels on Amazon
7. Accent Wall with Integrated Shelving
Combine functionality with style by integrating shelving into your wooden feature wall. This not only provides space for displaying decor but also adds an architectural element to the room. We couldn't find a good example for such a design in the dining room but as you can see from below, the accent wall with integrated shelving in the living room is a good reference.
8. Mixing Wood with Other Materials
Don't hesitate to mix wood with other materials such as metal, glass, or stone. This adds layers of texture and creates a more eclectic and personalised space. For instance, wooden panels interspersed with metal strips can give a more industrial feel. You can also use wood slat panels at half height, exposing the original wall finish, be it rendered, exposed bricks or smooth plaster.
9. Backlit Wooden Wall
Add lighting behind your wooden panels for a dramatic effect. This not only highlights the texture of the wood but also creates a warm, ambient glow in the evening, perfect for intimate dinners.
10. Vibrant Painted Wood
If you love colour, consider painting your wooden feature wall. Vibrant hues can add a playful element to the dining area and make the room truly one-of-a-kind.
A wooden feature wall can drastically alter the ambiance of your dining room, making it more inviting and stylish. Whether you prefer a rustic, modern, or eclectic look, there's a wooden wall design that can cater to your taste and transform your dining space into a stunning area for entertaining and enjoying meals. Remember, the key is in the details and how you integrate the wall with the rest of your room's decor.
Remember to check out our wooden feature wall treatment in these other rooms: