Be it in the living, dining, bedroom, study or even the bathroom, wood makes a great feature wall material. Choose from panelled real wood, reclaimed, stick wood, wooden effect tiles, log pile, pallets, engineered wood or laminates to bring colour, texture and warmth into any room.
We start with the living room but remember to check out the other rooms where an accent wall can work wonders:
Living Rooms
The living room is the best place to have a timber styled accent wall. Adding a wooden feature wall here helps to create a focal point and makes the interior captivating. This works especially well when your living room gets plenty of natural light to bring out the colour, texture and different shades of the material.
Wooden feature wall is typically applied to the wall where the television is mounted. It also works well besides the fireplace or mantle piece. It can also be used to conceal storage cabinet, shelves and media unit. Darker wood gives the room a cosy feel in the evening. Lighter wood offers a more contemporary feel. Mix this with bright white surfaces, white furniture and light soft furnishing for a scandinavian inspired look.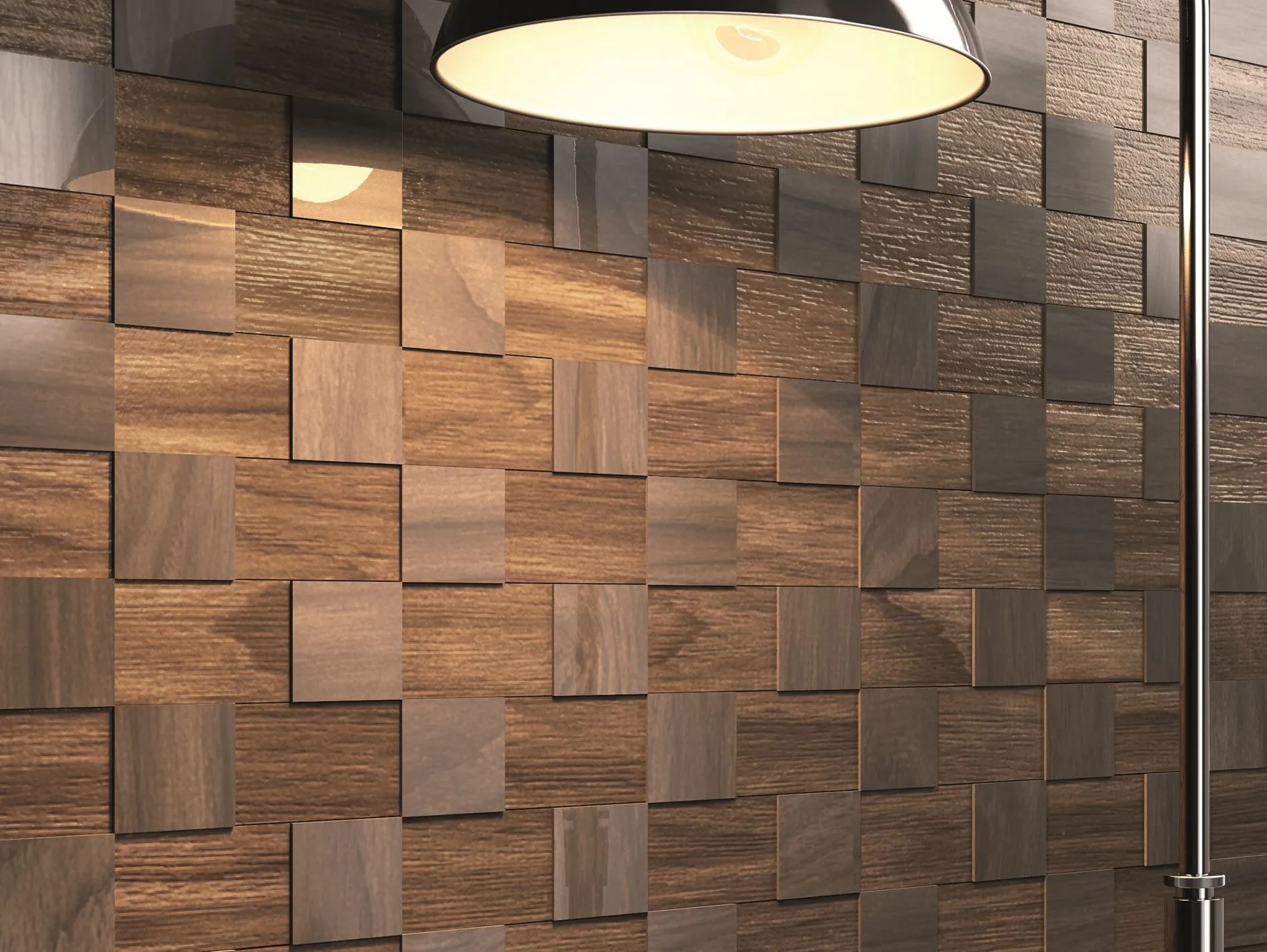 Source: Wood Wall Covering Ideas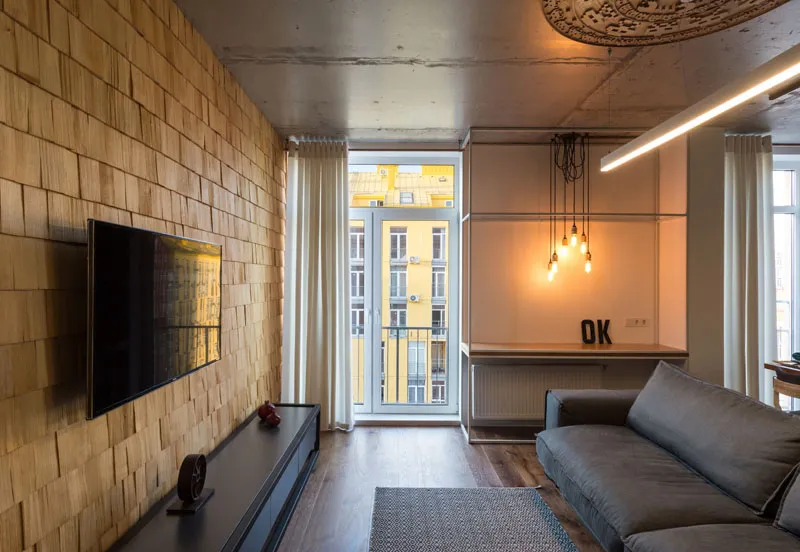 Source: An apartment interior designed as a peaceful escape from the busy city
Source: Wood Wall Covering Ideas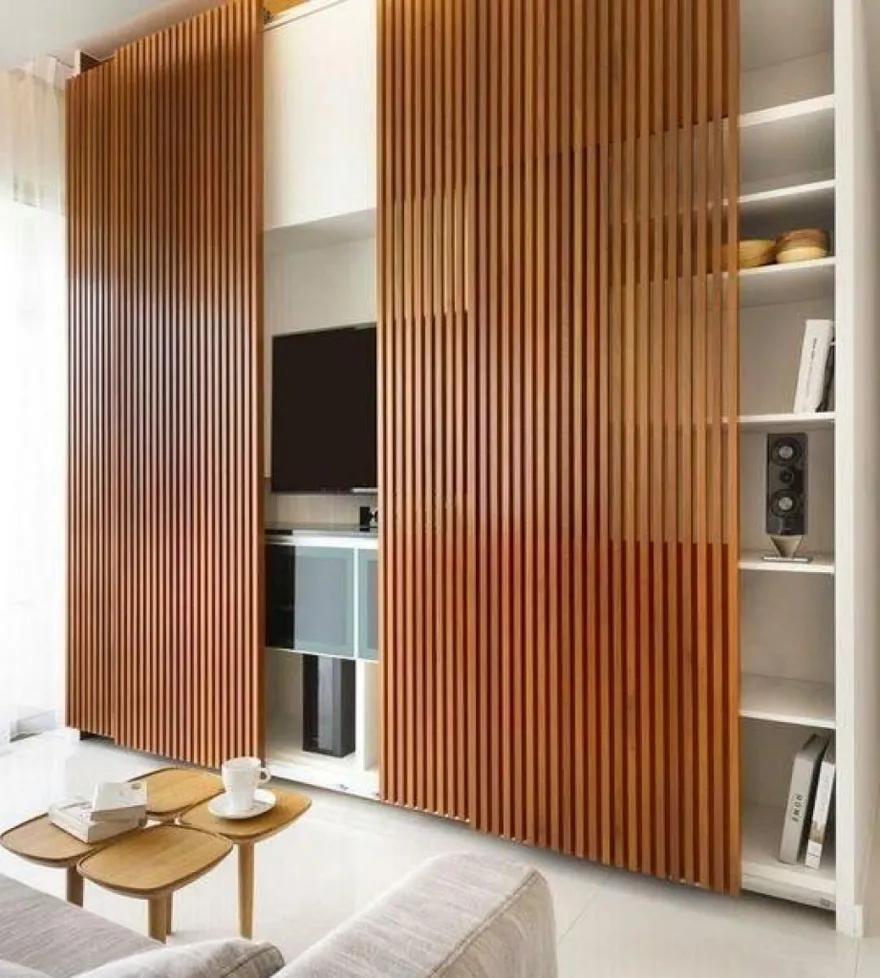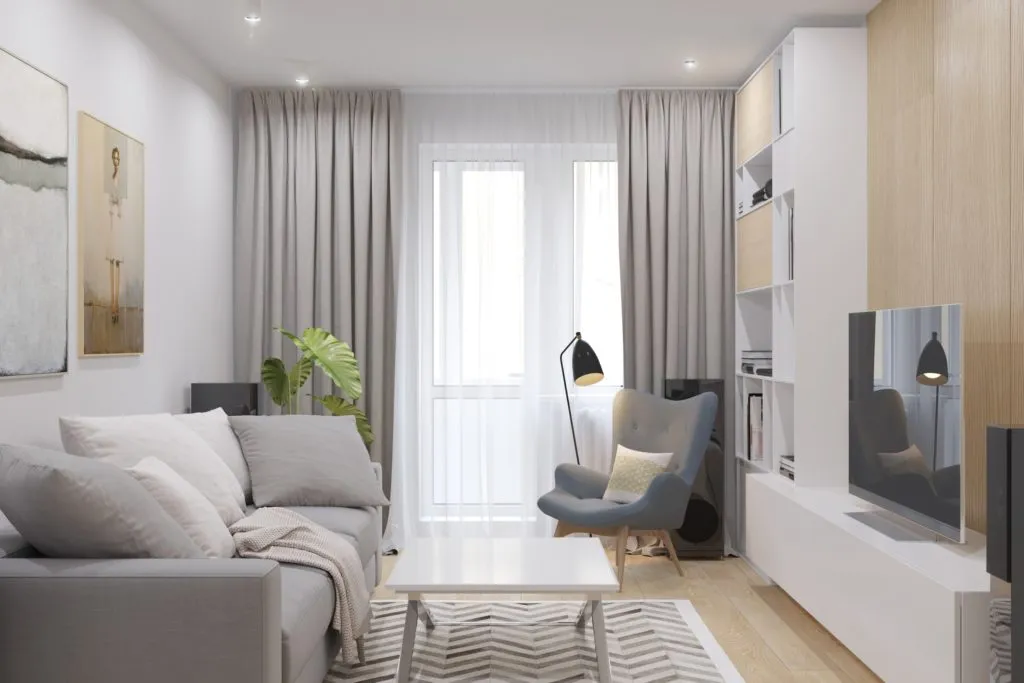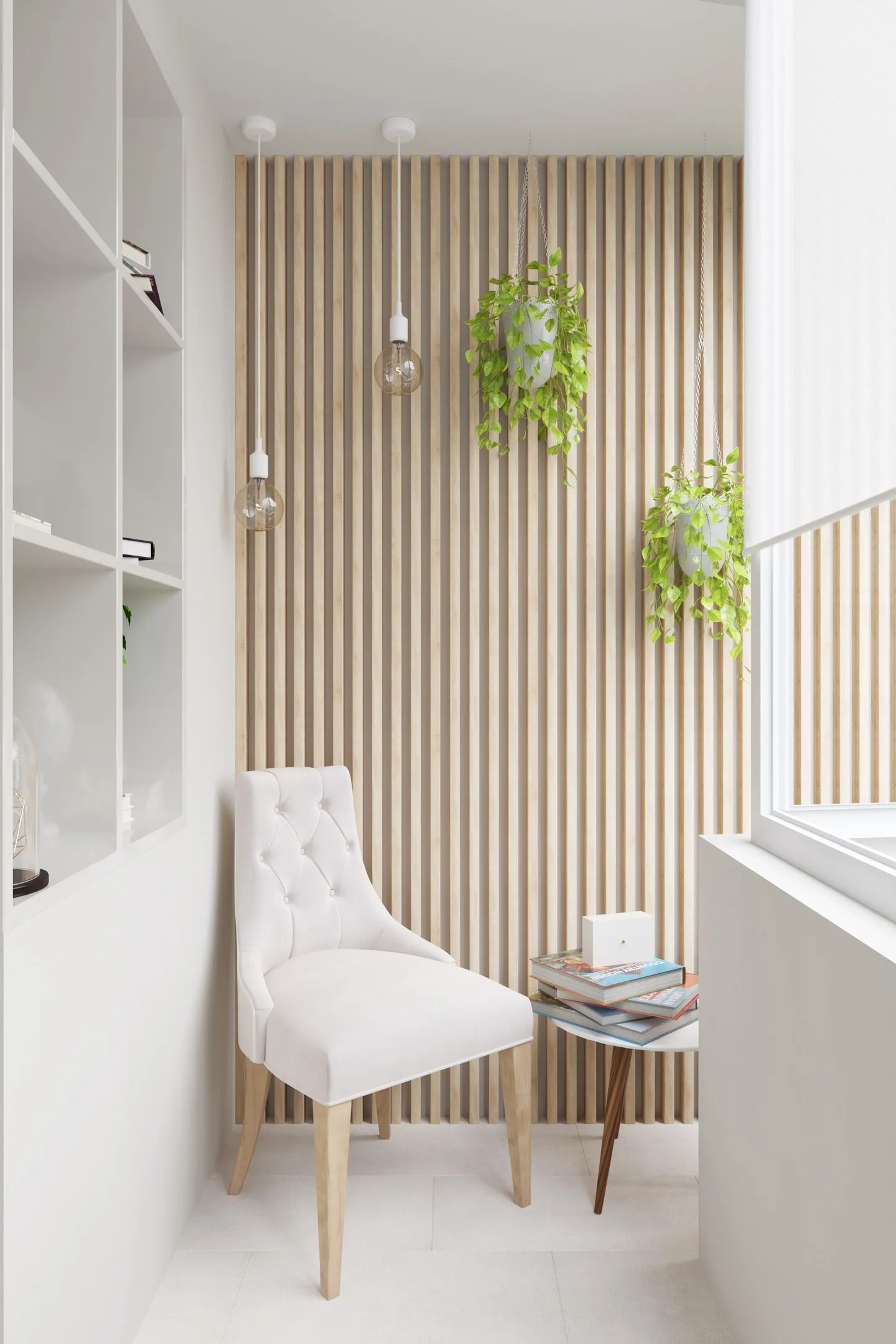 Search Feature Wall Fluted Wooden Panels on Amazon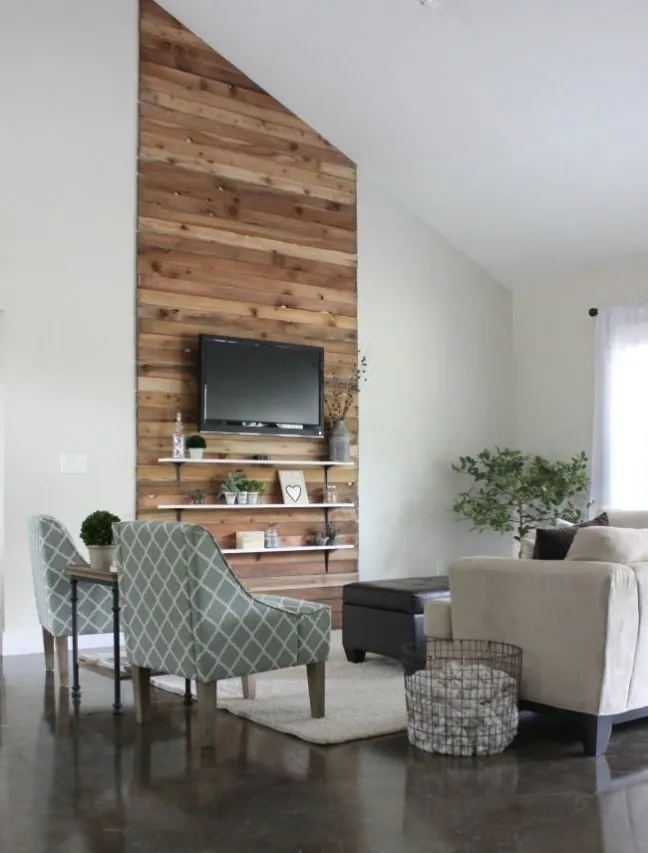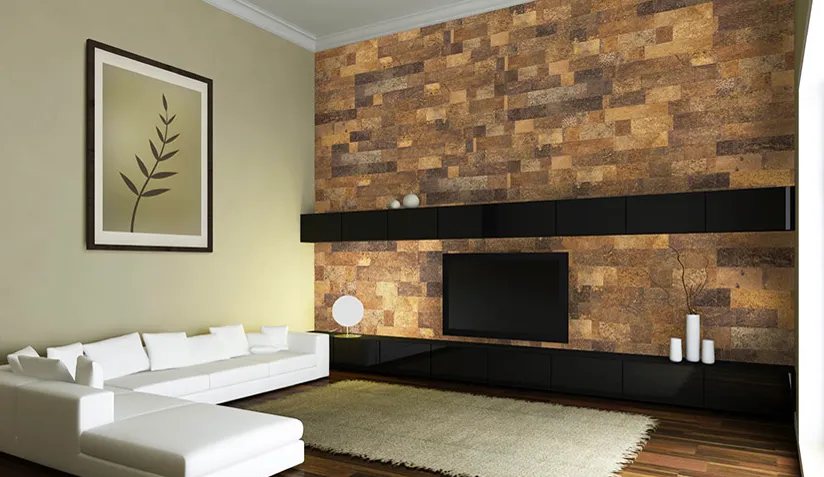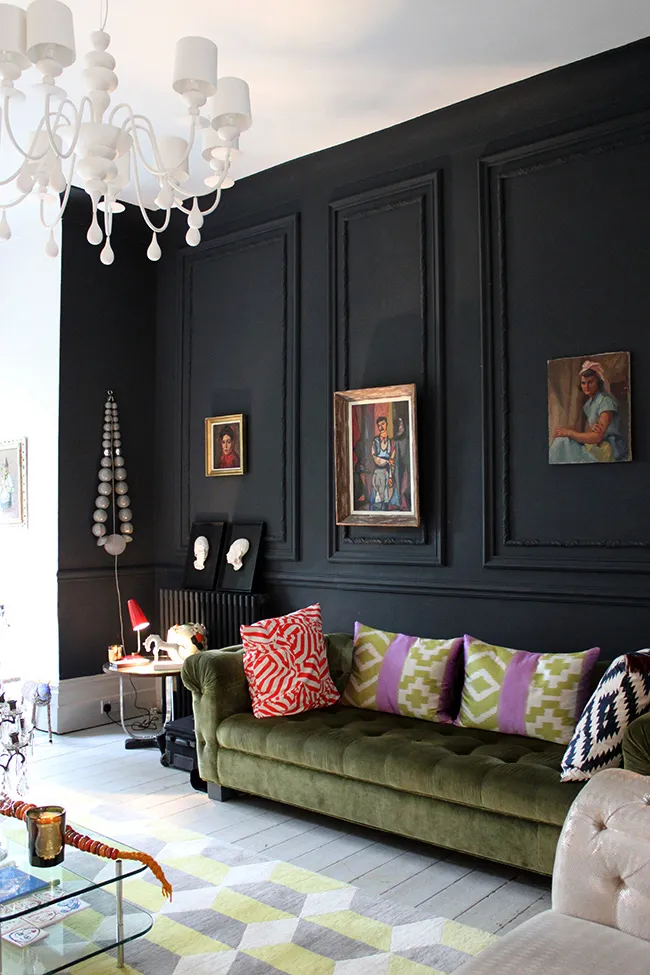 Source: Living Etc House Tours
Even small living rooms can benefit from a wooden feature wall. This small and narrow living space has a media unit and mounted television flanked by a pair of storage cabinets with glossy black doors. Personally, I would go for glossy white but since the room gets a lot of light from the windows it works quite well.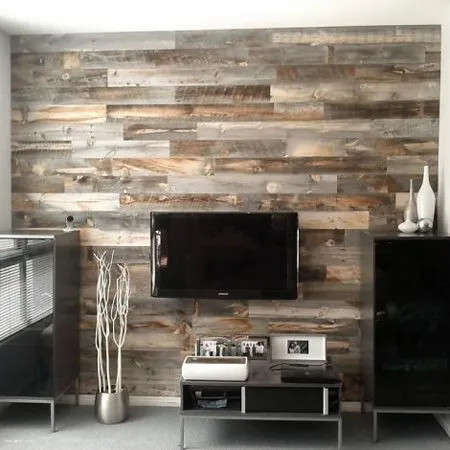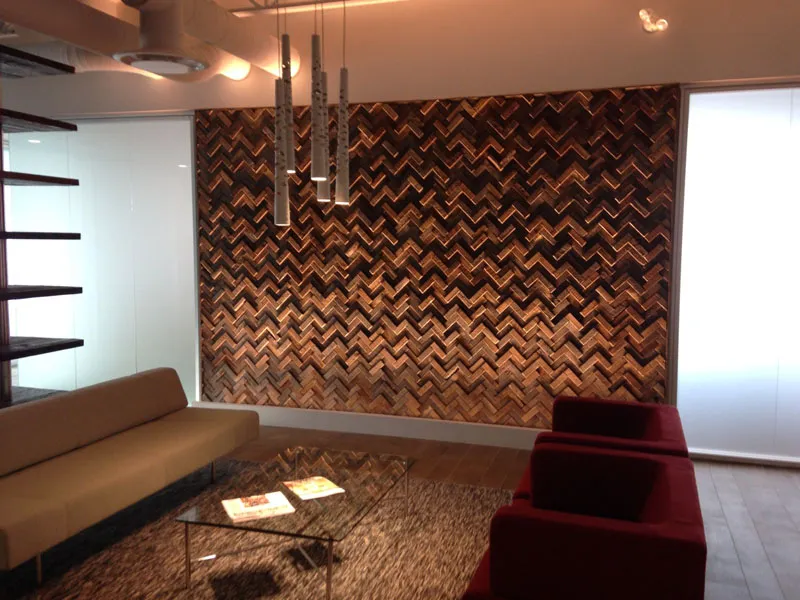 Source: Wood Wall Covering Ideas
We found the following wooden feature wall ideas on The Telegraph. These are some of the photos from the book Modern Rustic by Emily Henson. Here, the rustic reclaimed wooden boards are arranged in a vertical fashion.
The photo below is of a feature wall based on reclaimed timber. The owner of the home is a proponent of sustainable architecture. The wall cladding is made from reclaimed larch. Again, the wooden boards are arranged in a vertical fashion.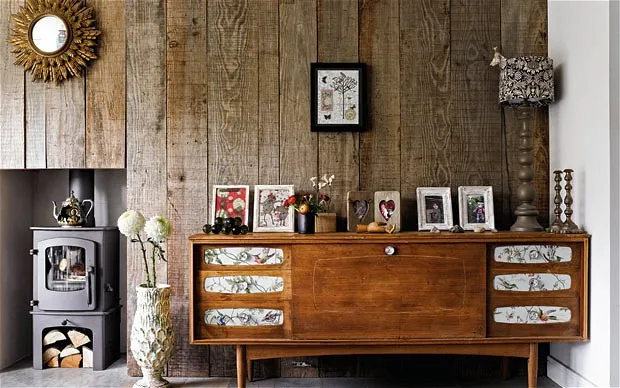 The wooden panelling in the photo below adds a rustic backdrop to an open plan living space. Matched with salvaged picture frame and botanical prints, it brings a bit of nature indoor.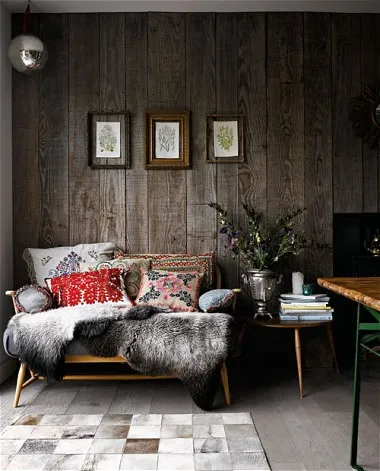 Source: Modern rustic: decorating your home with reclaimed timber
---
Wooden feature wall considerations
Introducing a wooden feature wall in a living room can transform the space, adding warmth, texture, and a natural element that can be both modern and timeless. When considering this addition, several factors should be taken into account:
1. Wood Type and Finish
The type of wood and its finish can drastically change the look of your wall. Rich, dark woods like mahogany or walnut create a luxurious, sophisticated feel, while lighter woods like pine or oak offer a more casual, airy vibe. The finish, whether it be matte, glossy, or weathered, also plays a crucial role in achieving the desired aesthetic.
2. Colour Coordination
It's essential to consider how the wood's colour will harmonise with the existing colour palette of the room. Woods with warm tones can complement a room with earthy hues, while cooler toned woods may pair well with a more modern, monochromatic scheme.
4. Texture and Pattern
The texture of the wood and the pattern in which it's laid can add depth and interest. Options range from smooth, polished panels to more rustic, rough-hewn planks. The arrangement of the wood, whether in a traditional vertical or horizontal alignment, a herringbone pattern, or a more artistic mosaic, can significantly impact the room's overall feel.
5. Lighting
Lighting plays a pivotal role in showcasing a wooden feature wall. Natural light can highlight the wood's natural grain and colour variations, while artificial lighting, like spotlights or ambient lighting, can enhance its texture and warmth.
6. Scale and Proportion
The size of the wall relative to the room is crucial. A large wall in a small room can be overwhelming, while a small feature wall in a large room might not make the desired impact.
7. Sustainability and Source
With growing environmental concerns, considering the sustainability of the wood is important. Reclaimed wood is a popular, eco-friendly option that also adds a story and character to the space.
8. Maintenance and Durability
Different woods have different durability and maintenance requirements. Some might need regular treatment to maintain their appearance, while others age naturally with little upkeep.
9. Integration with Decor
The feature wall should complement and enhance the room's existing decor. Consider how it interacts with key pieces of furniture, artwork, and textiles.
10. Personal Style and Trends
Lastly, it's important to balance personal style with current trends. While it's great to be inspired by contemporary designs, ensuring the feature wall reflects personal tastes and works cohesively with the home's overall style is key for a timeless design.
By carefully considering these factors, a wooden feature wall can become a stunning focal point in a living room, offering both aesthetic appeal and a sense of warmth and natural beauty.
RELATED: