In today's world, vacuum cleaners are a necessity. Everyone wants to have a clean floor and live in a clean home. Vacuuming helps remove dust, dirt, and any other particles that makes your home unpleasant to live in. Now, you have a choice between conventional vacuum cleaner or a robot cleaner. But are robot vacuum cleaners any good? Or should you stay with a conventional vacuum cleaner instead?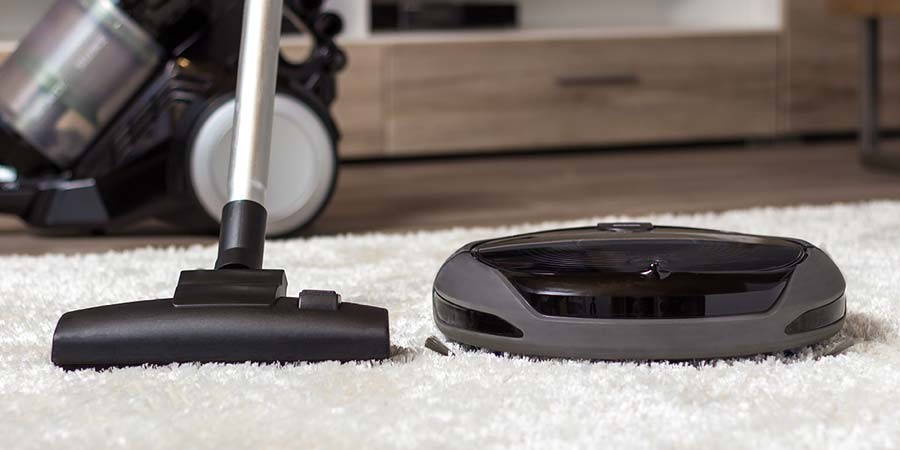 The good thing about automated or robot vacuums is that they are intelligent devices that navigate their way around the house to suck up dirt and dust.
The advent of robot vacuum cleaners has made cleaning our homes a lot easier. Robot vacuums or autonomous vacuum cleaners are capable of going about the entire rooms and use various methods to clean and keep it hygienic. Robot vacuum cleaners have made for an easier cleaning experience for people who are busy with their daily chores.
However, is a robot cleaner worth the money? Today we will look at both types of vacuum cleaners and understand their pros and cons. We will try and decide which one would be the best for you depending on your lifestyle and whether Robot cleaners are worth the investment if you already have a vacuum cleaner. We then end with buying guides for both.
Why Automated Vacuum Cleaners are Gaining Popularity?
Automated vacuum cleaners or robot vacuums have many advantages over conventional vacuum cleaners and hence their popularity. These are fast and efficient devices that help reduce the actual effort of cleaning. They offer a lot of convenience to the user as they need not be navigated manually. They don't throw up a lot of dust and dirt like the conventional counterpart sometimes does and can clean in a repetitive motion to save yourself time and energy.
1. Hands Free Cleaning
Robot cleaners are like automated cleaning maid that knows exactly what to do and when to do it if you have programmable ones. It will do its job without the need for supervision. Smart Robot Vacuum comes with sensors that allow it to be aware of its surrounding, even mapping it on screen and avoid steps and obstacles.
2. Safer and Long Lasting
Robot vacuum cleaners are also safer than their manually operated conventional vacuum because they are not physically plugged into an outlet so no trailing cables to trip over. There is also no risk of injury from physical labour. Usually, the onboard battery will hold sufficient charge to clean the entire house. If you have a big house, it will return to the charging base and continue cleaning after it has topped up on charge.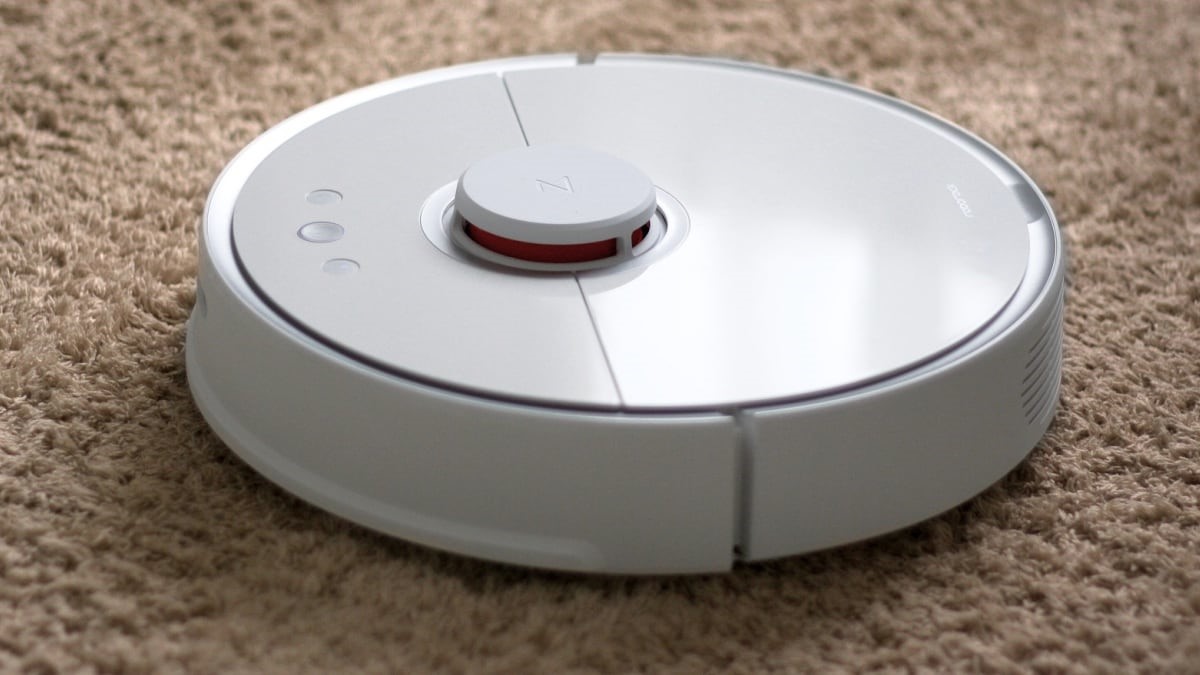 3. Convenient and Easy to Control
If you have more than one from the same make like we do, one for each floor, they can be controlled in a centralized fashion wirelessly via the mobile app. You can set its cleaning cycle (spot clean, corner clean or auto), control its suction power and set it to clean autonomously according to a schedule. We use the latter and set this for every other day of the week, to be performed when we are not home except for Sundays. Voice controlled units via voice command services like Alexa, Google and Siri are also becoming increasingly common.
4. Pick the Right Robot for The Job
Some robot vacuum cleaners have attachments such as central brush and side brushes as well as automatic features to make them stand out from other vacuums. These can include dust sensor that automatically increase the suction power if it detects that the floor is dirty. Pick one that works for you. For example, if you have carpets, you wouldn't spend your money getting one with a mopping unit. Just focus on ones that work well on low pile carpets. If you have pets and carpet, get a unit with a spinning brush to pick up hair and fur.
How do Robot Vacuum Cleaners Work?
There are a different levels of robot vacuum cleaners. This is reflected in its feature list and price. We look at how they are different, how they work, the components inside them and how effective they are at cleaning. Last but not least, we consider units with mopping function.
1. Simple robot vacuum cleaners
These use sensors to find edges of the room or furniture and clean around it as well as across the rooms at random. Such a robot vacuum will eventually cover the entire floor space with its random cleaning modes and direction. It will clean until the battery runs low or for a preset time before returning to charging base. Cleaning can either be triggered manually using the button(s) on the unit, via an infrared remote control (if one is included) or via the companion app on a mobile device.
2. Smart robot vacuum cleaners
These have the ability to map out the room using software algorithms or a combination or imaging camera, laser and infrared sensors. These are more expensive than the bump and go type but have since come down in price. Unlike the simple type, it does not go over the same place twice and will clean the entire space systematically before returning to the charging bay. This can be more time and energy efficient as it will finish quicker and not go on until the battery runs low.
3. More Advanced Robot Vacuums
Many of todays robot cleaners are AI-powered. They detect the type of surface to clean and work accordingly. You can use them on hard floor such as tiles, mosaic or wooden flooring or even on carpets. They adjust their suction to make sure they don't leave any unwanted marks or tears on the respective surfaces. Most are also connected and can be controlled remotely via app. You can also hook it up to your smart home and activate cleaning via voice command such via Alexa, Google or Siri.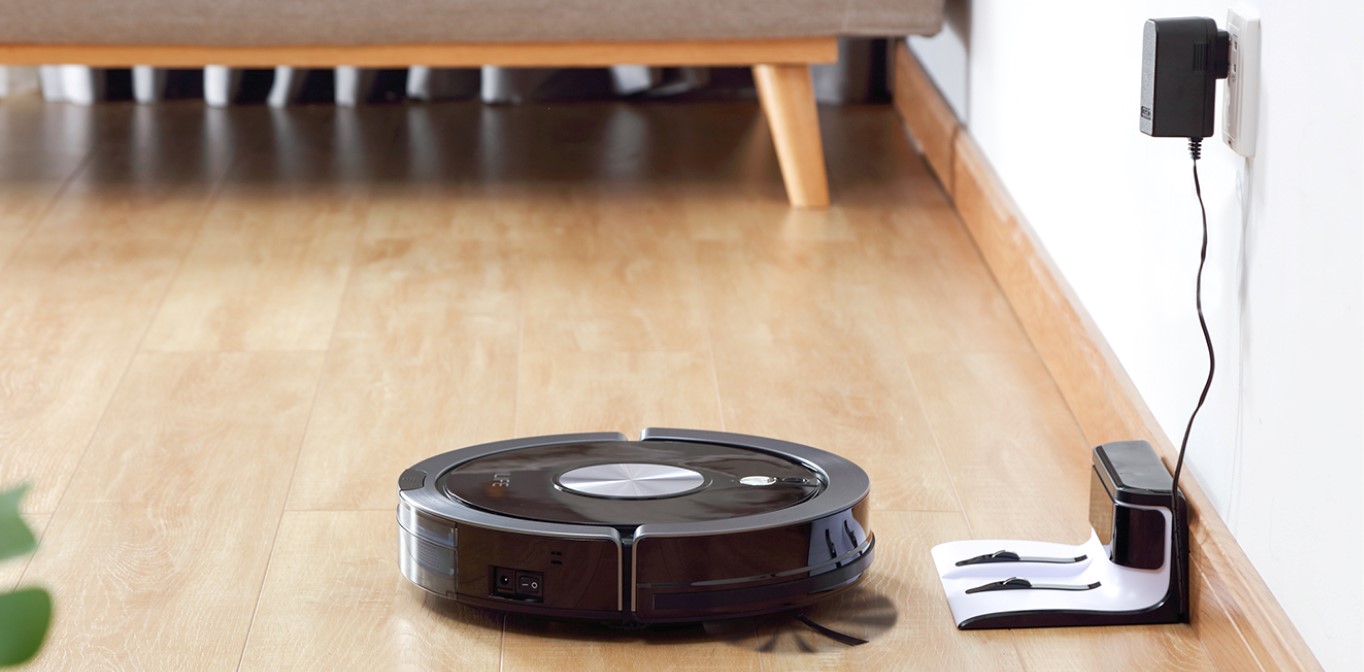 The cleaner connects to your home Wi-Fi and for initial clean, maps up the area it has to clean. It relies on the Internet to receive commands and directions from the owner. They can be programmed to stay out of no-go zones and virtual wall barriers where you don't want your little robot to venture to. Older models use magnetic strips that you put on the floor to stop the unit from crossing.
4. What's inside them
Apart from the clever gubbins, sensors and wireless adapter, these devices have a battery, powerful motors and suction mechanisms inside their casing. The battery is rechargeable and powers all the internal functions. Internal motors help it navigate around your house. Attached side brushes and rollers mechanically pick up dust and hair and pushes it towards the centre of the unit where powerful suction mechanism will hoover it up and store it in the dust bin.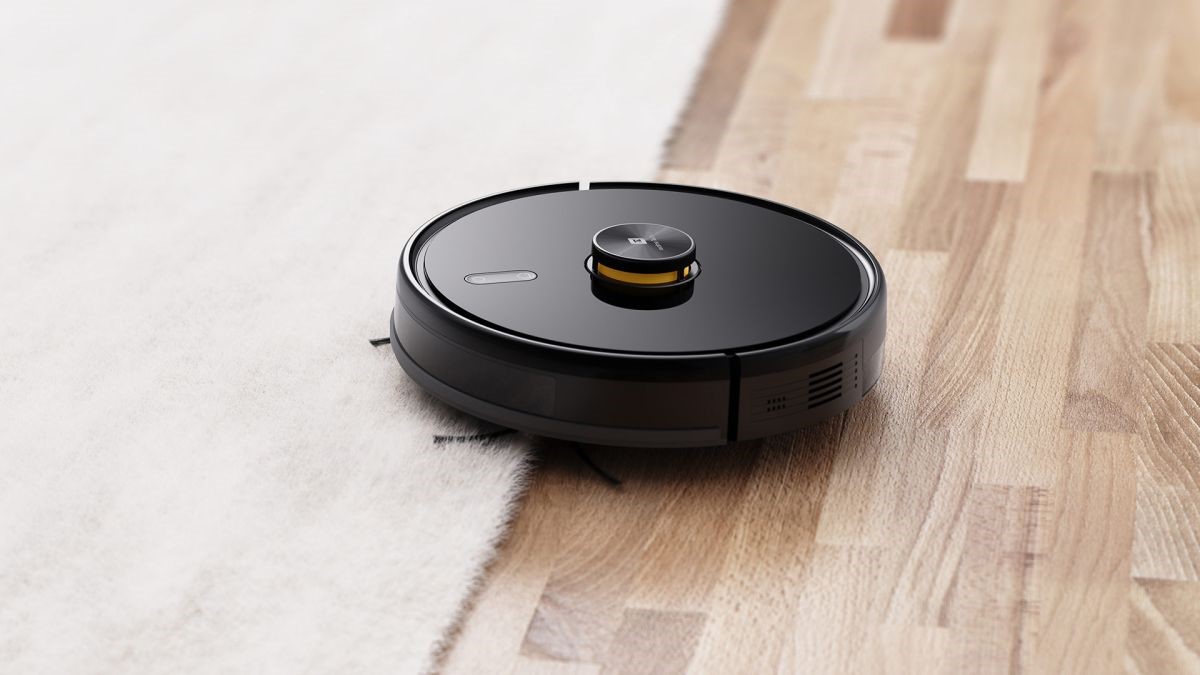 5. How Effective Are Robot Vacuums
As the robot vacuum cleaner is really close to the floor, the suction motor, brushes and bin works together effectively in picking up every spec of dust. We find that we need to empty the bin and clean out the air filter after every clean to stop it from clogging up. That's how effective it is. There are filters in the dust bin to help isolate the dust and keep the air coming out of the unit clean. These will need to be cleaned too. A handheld vacuum ought to do the job of cleaning the filters. Most are washable so consider washing them every couple of months.
We can safely say that todays robot vacuums are just as effective at cleaning floors as conventional vacuum cleaners. If you have a pet or pets at home, consider scheduling it to clean more frequently like once every other day.
6. What About Mopping
Some robot cleaners are capable of vacuuming the floor as well as mopping it after for an even deeper clean. These come with a mopping pad and a small water reservoirs that slowly releases water onto the mop as it moves. Manufacturers do not recommend putting floor cleaning liquid in the reservoir. We have wooden flooring and pet at home so we use non-toxic, biodegradable no-wax floor cleaning liquid on the mopping pad only. As you would expect, it gets diluted by the water from the reservoir. We hard flooring, we would still recommend a manual mop at least once a month to remove stubborn stains.
Have Traditional Vacuum Cleaners Become Obsolete?
Many argue that cleaning chores are no longer the domain of traditional vacuum cleaners. The rise of robot vacuum cleaners has diminished the benefits of traditional vacuum cleaners. We beg to differ. Robot cleaners do have many advantages over traditional vacuum cleaners but they are still relevant and in some cases indispensable.
1. Traditional Vacuum Cleaners Are Innovating Too
Traditional vacuum cleaners are still being sold, as they are more durable and do an excellent job at cleaning carpets and floors. Compact and lightweight battery operated units makes manual cleaning easier. Some handheld and battery powered units are just as effective at cleaning compared to their wired counterpart. Plus, the battery last long too. They may not be as intelligent as robotic vacuum cleaners but they are still useful in many households.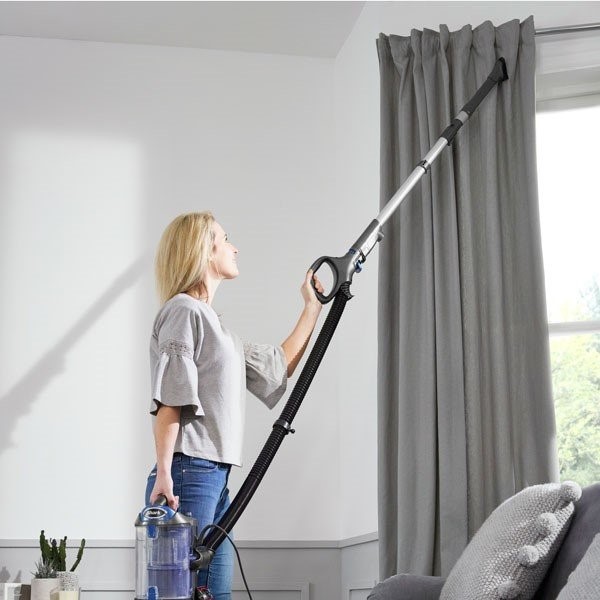 2. To Boldly Go Where No Robot Vacuums Have Gone Before
Robot cleaners are the masters of the floor but the floor isn't the only place in the house that needs to be cleaned. Traditional vacuum cleaners don't need regular maintenance and can clean every part of your house. The robot cannot scale walls, clean the stairs and the ceilings. They cannot clean curtains, the couch and arm chairs and dust uneven surfaces. With the right attachment, conventional vacuum cleaner can even clean the top of cabinets and cupboards, carpet on the stairs, dust the chandelier and fan and suck up the cobwebs in the attic.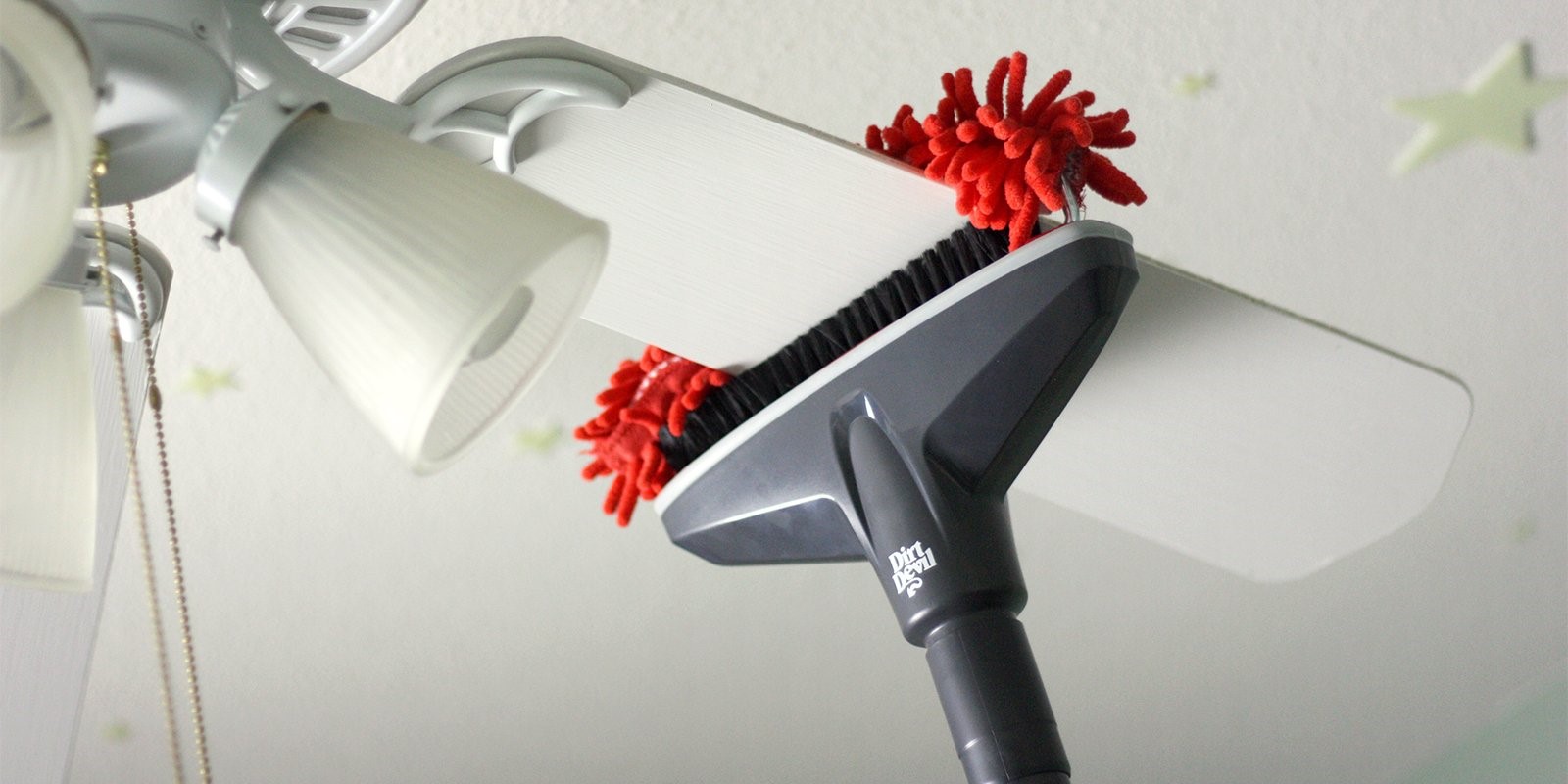 Features such as a crevice tool and upholstery brush help extend the usefulness of your traditional vacuum cleaner. In addition to this, traditional vacuum cleaners are fool proof. Meaning, anyone at any age knows how to operate it. It is clear and simple to start with little to know learning curve to overcome. It is much easier to use than robot vacuum because there is no complex assembly or research required.
Which One to Choose?
Robot cleaners are modern gadgets and hence their use would be preferred by those who are always on the go and are tech savvy. The youth today always seem to have an easier grasp for everything that is new and connected. They also love gadgets that can make their life easier. Cleaning and mopping may just be the last thing on their mind with their busy work and social schedule. They can rely on the robot cleaner to ensure that their house is clean. They would be happy setting up the device and leaving for work to come back and find the floors swept and mopped. A deep clean may be necessary with conventional vacuum cleaner once a month to remove some of the more stubborn stains but you shouldn't have to worry about that every week.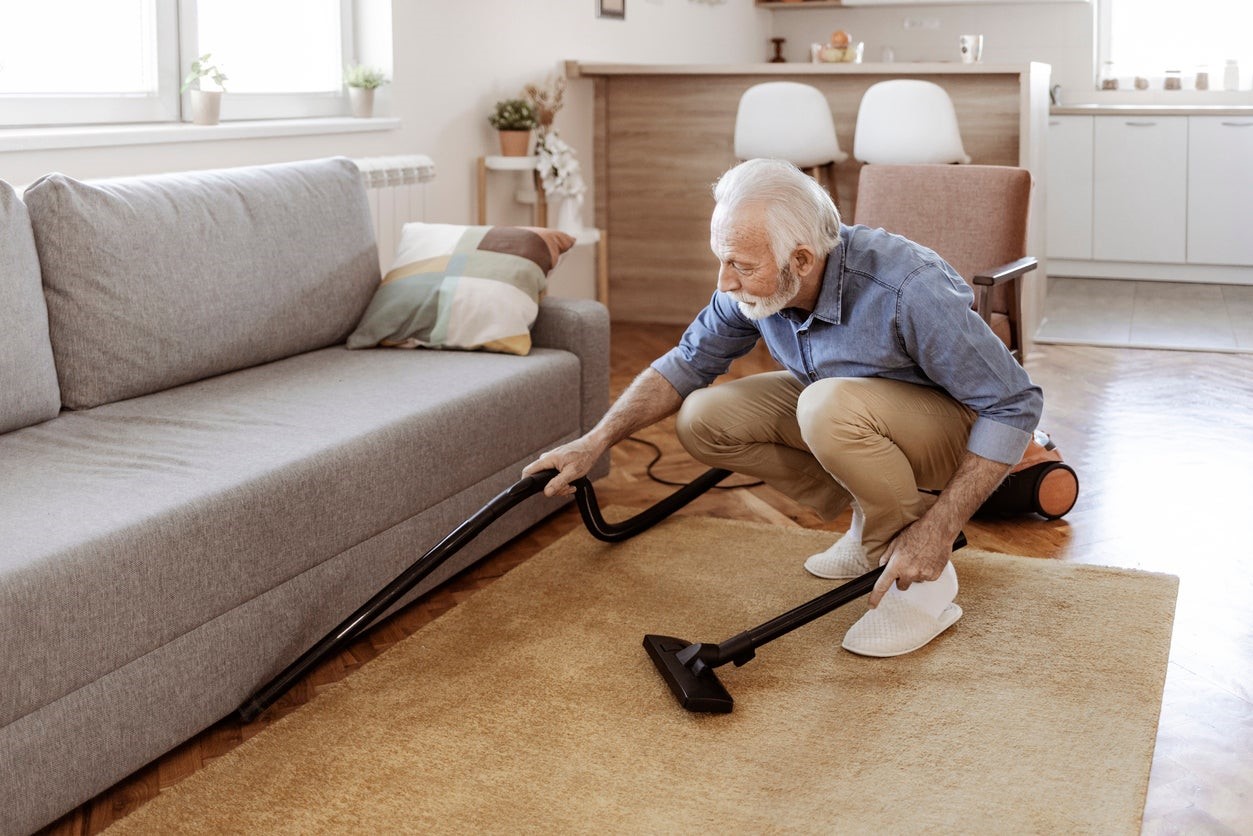 Traditional vacuum cleaners would be perfect for those who aren't so tech-savvy. Users who do not like to complicate things up and are more comfortable using simple pieces of hardware. The older generation are more comfortable with technology that they understand and would prefer the old vacuum cleaner any day over a gadget they do not understand. Even users who like to have the remote in their hands and have preferences in the way they want cleaning done would still want more control to guide the robot vacuum than to leave it to artificial intelligence. For them, the old vacuum cleaner is all they need.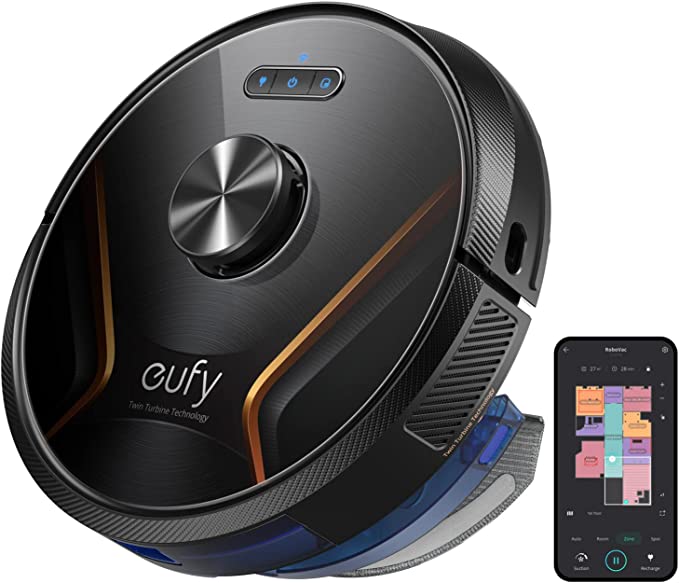 Search Robot Vacuum with Mop Function on Amazon
Robot Vacuum Cleaner Buying Guide
We hope you have decided which one would be the best for you. It's time to make sure you know what you need to look for while purchasing a Robo vacuum cleaner.
Robot cleaners must have a high-efficiency particulate matter filter installed in them so that they filter out any particles from the air. Particulate matter in the air is harmful to family members suffering from pulmonary ailments.
Though Robot cleaners are autonomous, they do need manual intervention in the form of bin cleaning, removing tangled hair on the brushes and cleaning the sensors. You would want your Robot cleaner to have a big bin so that your intervention is reduced. A cleaner with a small bin would cover only a small area and is unfit for scheduling. Hence our advice would be to go for higher capacity bins.
Autonomous but only as long as its battery has a charge. Hence a cleaner with a big battery capacity would clean longer and wouldn't have to be charged after every use. Some Robot vacuum also support fast charging and are great choices for people who don't want to spend 4-5 hours every time charging their battery.
App control and compatibility allow you to control your automated cleaners by giving them instructions through the app. Hence your cleaner should have access to the Internet via WiFi and must be compatible with iOS, Android or both.
Your cleaner must have adequate high-quality sensors to detect obstacles along the way and respond accordingly when obstacles come up suddenly. You wouldn't want your cat's tail to go inside the cleaner or watch helplessly while the robot vacuum decides to off itself by rolling down a flight of stairs.
Replacement parts and battery is another consideration. Check to see if you can purchase this easily either from third party or the manufacturer. Rechargeable batteries have a finite life. The filters in the vacuum while washable will also lose its effectiveness after several washes. Once you have decided on the make and model you are going for, search to see if its replacement parts and battery are also available.
The next stage of innovation is robot vacuum with self emptying charging base, keep an eye out for these as more are coming to the market driving prices down.
Traditional Vacuum Cleaner Buying Guide
Now for those who still like the old school. We are sure you have bought a couple of vacuums in your lifetime and we will just re-iterate the important things to remember.
Canister, Upright, Stick and Handheld are all types of traditional vacuum cleaners. Canister ones are too old school with a hose from the stick connected to a canister that houses the suction fan. Upright ones have the bin attached to the stick itself just above the cleaner pad that comes in contact with the surface. Stick cleaners are lightweight and sleek devices with the bin at the top end of the cleaning stick. Finally, the handheld ones are the most mobile ones with the smallest form factor.
If you have elderly, infants or pets in your home, you would do good to check the noise levels your cleaner lets out. There is always going to be some noise with vacuums, hence asking for demonstrations before you buy could help. These are shown in decibels (dB), the bigger the number, the noisier it is.
Traditional vacuum cleaners come with multiple cleaner heads sometimes known as attachments, each designed for different purposes. On top of the standard cleaning head, a flat and pointed head is the most common for the hard-to-reach corners behind the bookshelf, sofa and spot cleaning. Pick a vacuum cleaner with the necessary attachment that will meet your cleaning requirements.
Suction power is the main feature of a vacuum cleaner. It will draw in all the dust and dirt from the floor and hence a paltry suction won't do. Again, ask for a demonstration if in doubt.
Keeping an eye on power usage would help keep electricity bills low. Some cleaners have poor energy ratings and should be avoided. For extra peace of mind, look for units from reputed brands and have proper warranty support.
Conclusion
With air being the most polluted elementary element on earth, combating dust and keeping our indoors clean is of utmost necessity today. Vacuum cleaners are no longer luxury items that only the uber-rich can afford. Vacuums clean your house of the dust as well as filter the air before passing it back out. Both robot and traditional vacuum cleaners have their utility and glaring cons that are hard to overlook. As a user, you would need to look at your lifestyle and understand your criteria before you choose your vacuum cleaner. We find that if you are going down the robot vacuum cleaner route, having a handheld vacuum can come in handy. Like Monica staying home to clean her vacuum with a hand vacuum, we like to think that keeping your robot vacuum clean is equally important to allow it to work optimally.