Sound bars today can achieve the same surround sound result as those produced by a traditional AV receiver and speakers setup. It can go as far as supporting Dolby Atmos with simulated 5.1.2 or 7.1.4 channels using clever three dimensional soundstage and directional speakers within the sound bar. You can also add rear satellite speakers for extra sound dimensions. Here are the reasons to pick a sound bar over traditional AV receiver and speakers setup.
To enjoy theatre like surround sound from your TV shows and movies, you will need AV systems that can decode multi-channel sound (Dolby Atmos, Dolby Digital Plus, Dolby Digital, DTX:X) and play this correctly on the designated speakers. In the past, the only way to enjoy this is through an AV receiver and multiple speakers setup. When you add them all up, it can cost a lot of money. Today however there are sound bars that will simulate multi-channel output including height elevation sounds, those hard to get right ceiling mounted channels. And, if that is not enough, you can add extra rear satellite units to totally immerse the audience.
10 Reasons to Choose a Sound Bar over the Conventional AV Receiver and Speakers Combination
Nothing beats physical speakers when it comes to delivering the many audio channels for surround sound but it also means a complicated multipoint setup with speaker cables running everywhere. So, if you need convincing, whether to stick to old school conventional AV receiver and speakers set up OR to switch to the more modern Sound Bar and Subwoofer unit, here are 10 good reasons to choose the latter.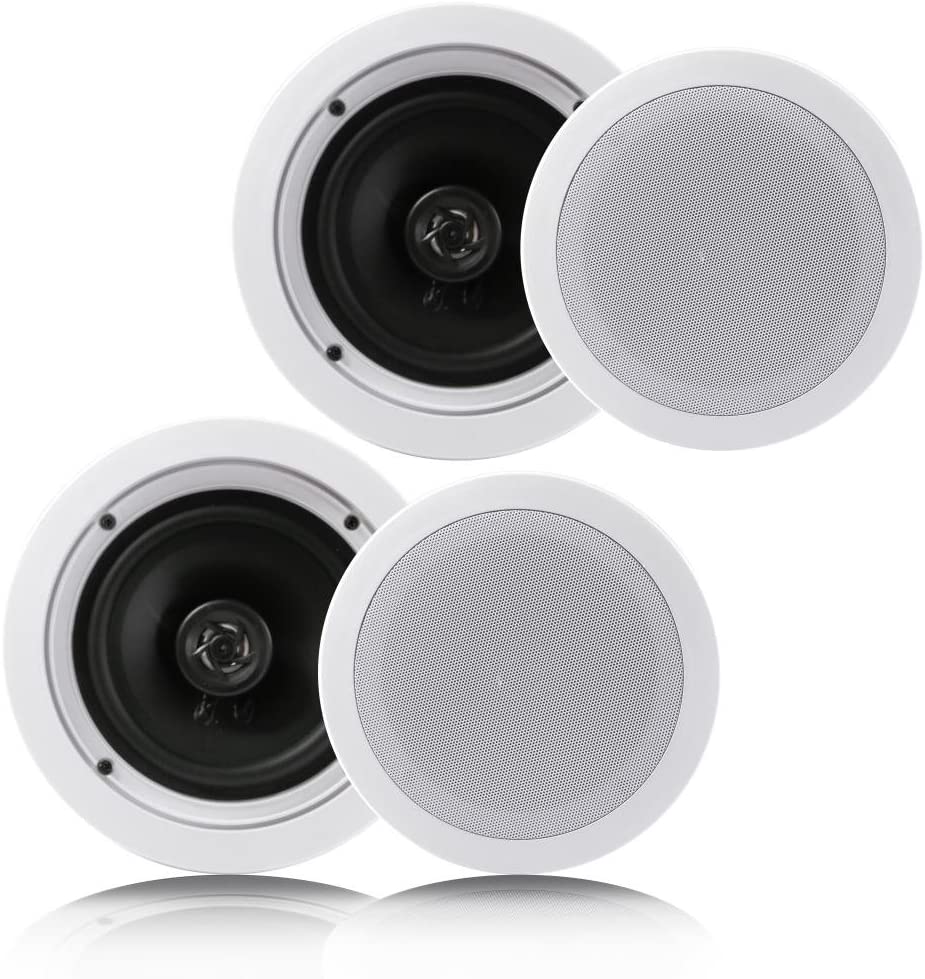 1. Space Saving: no need for floor, ceiling and wall-mount space
Sound bars with subwoofer are perfect for small to medium rooms as a space-saving option. They allow the viewers to enjoy Dolby Atmos content without the need for floor standing, wall or ceiling mounted speakers around the room, thereby reducing clutter, avoiding costly wiring job and messy building renovation.
2. Free Up entertainment unit space
The sound bar and woofer combination does not come with a separate amplifier or AV receiver. This means there is no extra console or box to that requires a shelf in the entertainment unit or cabinet. This frees up your cabinet for other things such as set top TV box, streaming box, gaming console or living room PC.
3. Simple and easy to setup
Choosing the sound bar home theatre route means a simple straight forward setup. For Dolby Atmos, a single high resolution HDMI pass through cable is all you need. You may need to go through the sound tuning process once you have the bar connected and in place but that is a pretty automated process.
4. Fewer or no cables
If you think of the number of speakers and the cabling you need to complete a 7.1.2 point speakers, it can be a right nightmare. Cables trailing all over the place. A sound bar that supports Dolby Atmos does not have this problem. Most of the time, even the subwoofer is wireless. And, if you need to add rear satellite speakers, they come with a separate wireless receiver so no front to back wiring needed, just a single power cable from the wall socket.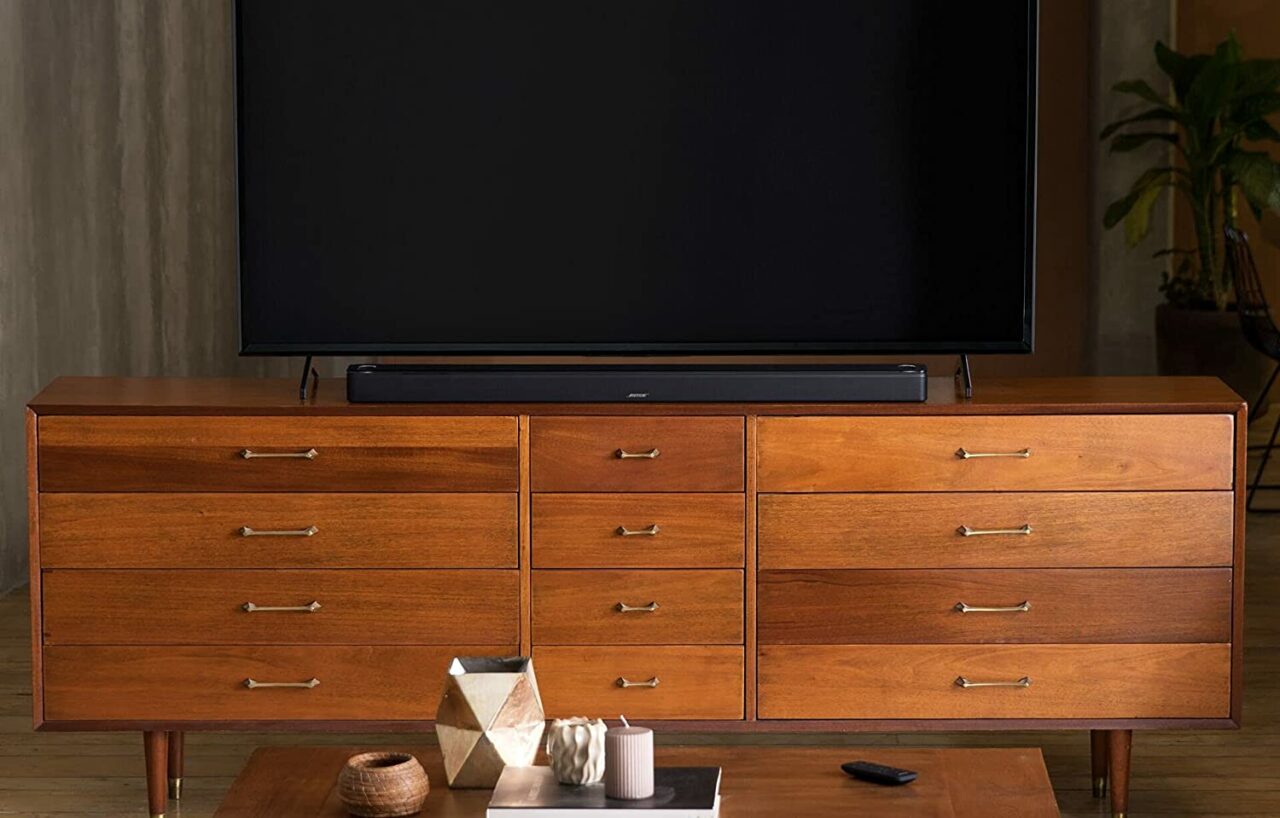 5. No mounting of speakers in the ceiling
True Dolby Atmos system has at least two surround points above the audience for height elevation, sometimes known as vertical sound. In this case, there are two directional speakers that are meant to be mounted on the ceiling facing down. There is no easy way to do this with conventional 7.1.2 systems unless you have a false ceiling or a way to conceal those ugly cables running to the speakers.
With a cinematic sound bar with Dolby Atmos, these are taken care off with three dimensional soundstage, including that from the ceiling. With clever Digital Sound Processing, the audience can feel and hear the sound coming from the top. Some sound bars use upward firing speakers to maximise the height surround effect, pushing sound to the ceiling so they bounce back towards the audience.
RELATED: Affordable Dolby Atmos Sound Bars and Subwoofer
6. Wireless Connectivity
Apart from wireless subwoofer and rear surround speakers, these sound bars support wireless connectivity to different sources via Bluetooth and/or WiFi. This means you can connect your TV and mobile sources such as smartphone, tablets or laptops wirelessly to the sound bar. We don't recommend connecting the TV to the sound bar via Bluetooth. Using the HDMI eARC cable pass through method will ensure that all sound channels are present. More advanced sound bar comes with built-in Google Chromecast and Apple AiPlay2 to let you streaming from compatible devices.
7. Wireless Subwoofer
You can place your subwoofer anywhere as it is non-directional. On a conventional home theatre system, the subwoofer needs to be near the sound bar or surround sound system as they are wired. Not for these Wireless Sound Bars. They are wireless not because you can introduce wireless sources via WiFi or Bluetooth but they have a wireless subwoofer too. As a minimum, both the sound bar and subwoofer will need power source, but that is it. No need for speaker cable between them.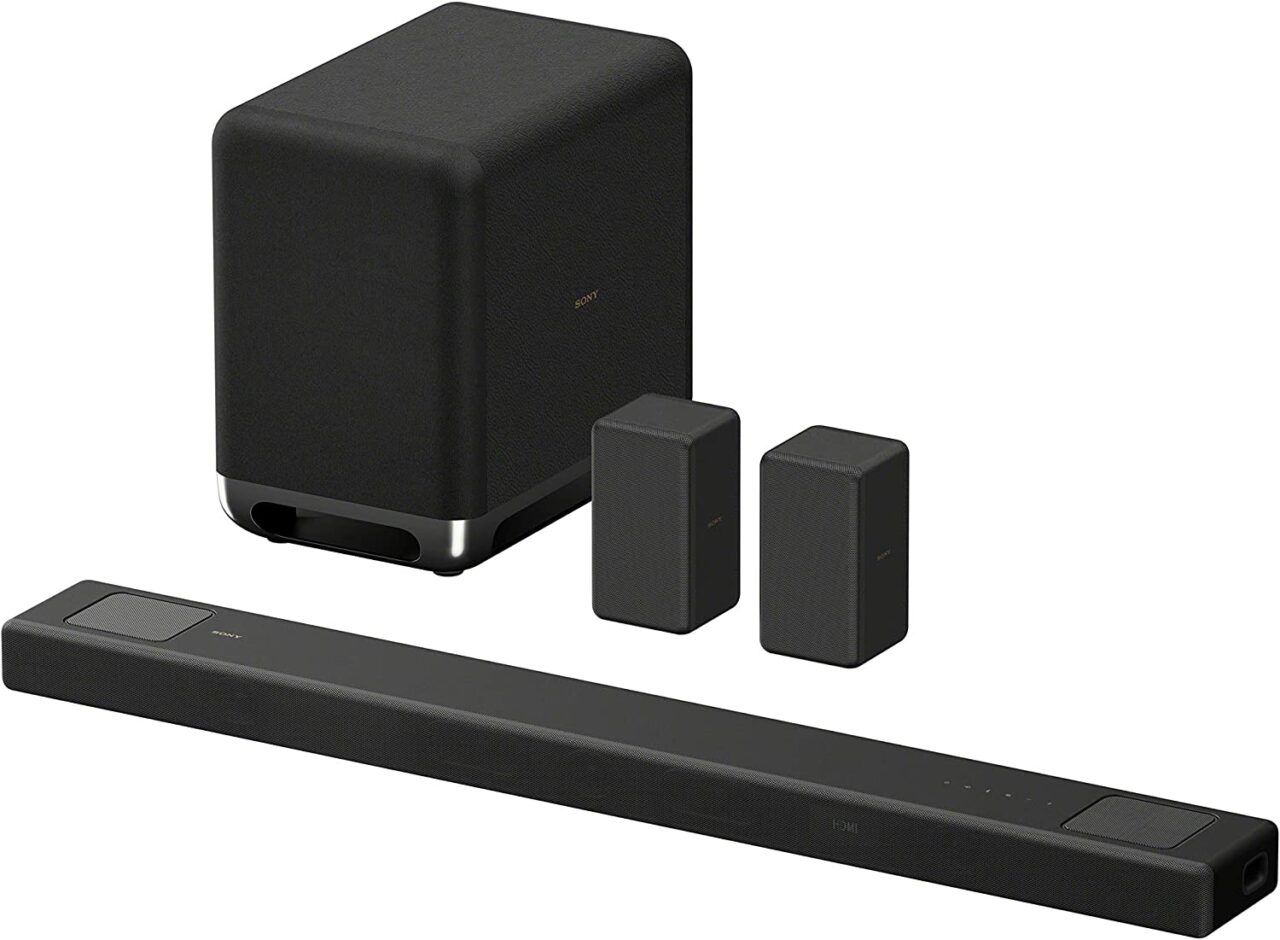 8. Wireless Rear Speaker Kit
Some manufacturers offer optional add-on speakers for the rear channels. More expensive units include them in the package. These connect wirelessly to the sound bar for signal. They often come with its own receiver which will need power. You can place them on the same level horizontal to the sound bar at the rear right and left corners.
9. Support for Dolby Atmos and DTS:X
Modern sound bars also support multiple surround formats. The two leading systems currently are Dolby Atmos and DTS:X. As more and more streaming services (Netflix, Amazon Prime, Disney+ and Apple TV+) are offering content with Dolby Atmos, you want a sound bar that supports this. New Ultra HD Blu-ray Discs and compatible players also support DTS:X and Dolby Atmos. Having support for these two formats on your sound bar will have you covered based on current content available.
RELATED: Different Dolby Atmos Speaker Arrangements & Which Setup To Go For
10. Cost
Finally, the total cost for a conventional AV receiver (with Dolby Atmos) and speakers can go from hundreds to thousands. The cost of a Dolby Atmos ready sound bar ranges from two hundred to one thousand two hundred. With more Dolby Atmos sound bars from different manufacturers, competition is heating up with more and more affordable units on offer. A decent set up will only cost around a third to half the price of an equivalent AV and speakers system.