I am sure you have dealt with the mess that is, cables and adapters for the different mobile devices, tablets, e-readers, smartphones, cameras, power banks and now, smart watches. Charging multiple devices at times can be also be a nightmare, as we hunt high and low for any free wall socket, one for each device. Then there is the matter of traveling.
Packing your chargers for travels is another hair raising experience, granted that some of these chargers are small but do think of the adapters you will need for the e-reader, tablet, camera, travel battery charger, Bluetooth headphones, wireless speakers and smartphone.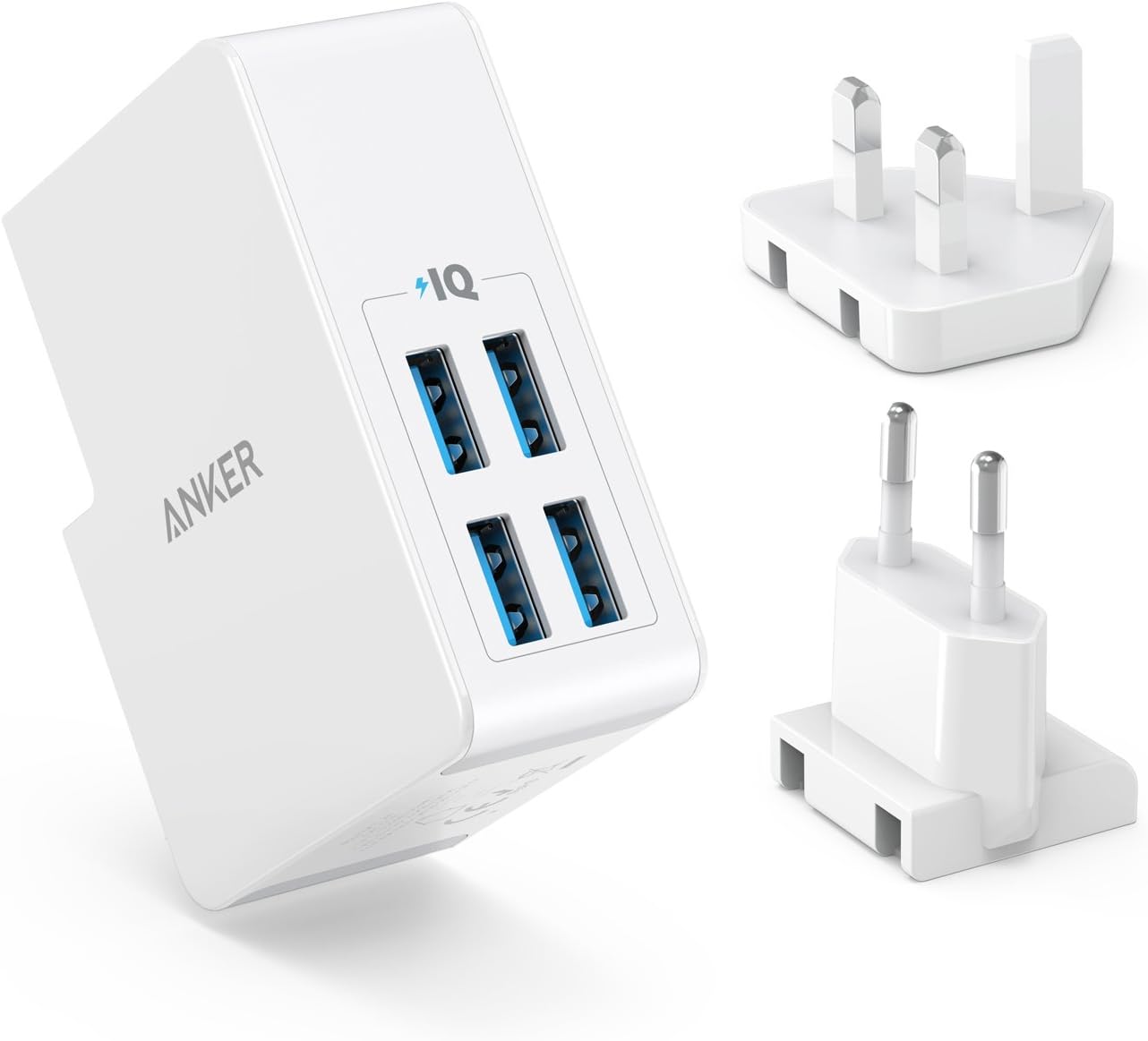 Anker USB PowerPort 4 Lite Plug Charger
What if all of that can be resolved with a simple multi-port USB charging station. All you would need then is to make sure that you have the different USB cables with mini-USB, micro-USB, lightning or any proprietary connectors. Some travel chargers come with interchangeable International travel adapter. Quickly swap the plug end with the destination country making it compatible with the wall socket there. An example of this is the Anker USB PowerPort 4 Lite Plug Charger seen above.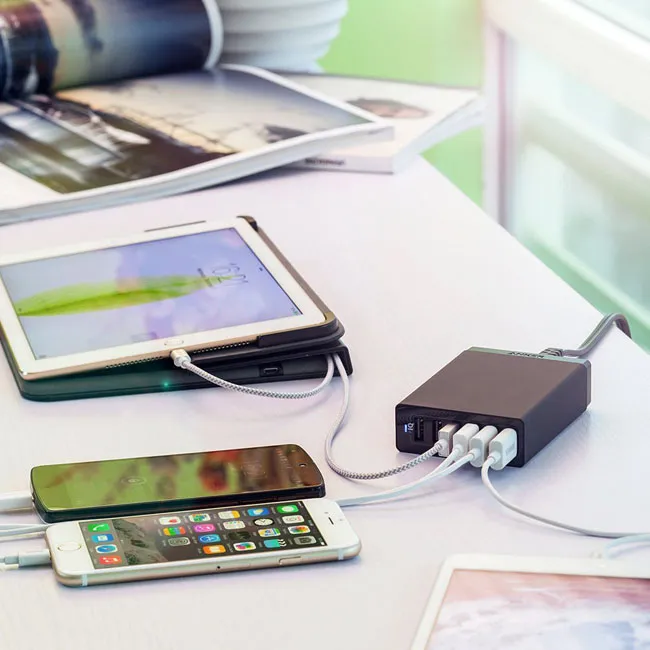 With so many different makes and models, it can be confusing when choosing a USB charger.
We recommend choosing one based on the number of devices you have. Do not forget to add that of your partner or little ones.
Often there is no need to charge all devices at the same time so the safest bet would be to allocate one or two ports per user while taking the number of devices into consideration.
There should be enough ports to charge the at the very least the smartphones simultaneously.
Top 10 Best Multi-port USB Charging Stations
We look at 10 of the best multi-port charging solution for all your devices.
The Anker PowerPort 60W 6-Port Family-Sized Desktop USB-A Charger is a highly efficient and convenient charging solution for those with multiple devices. Boasting six USB-A ports, this charger can simultaneously power up a variety of devices, from smartphones and tablets to other USB-compatible gadgets. The 60W output ensures rapid charging, reducing the time you spend tethered to a power outlet. Its family-sized design makes it a perfect addition to a shared space, allowing multiple users to charge their devices at once. Anker's advanced charging technology also provides each device with an optimized charge, safeguarding against overcharging and overheating. Compact and sleek, this desktop charger is ideal for both home and office use, offering a blend of high performance and reliability that Anker is renowned for.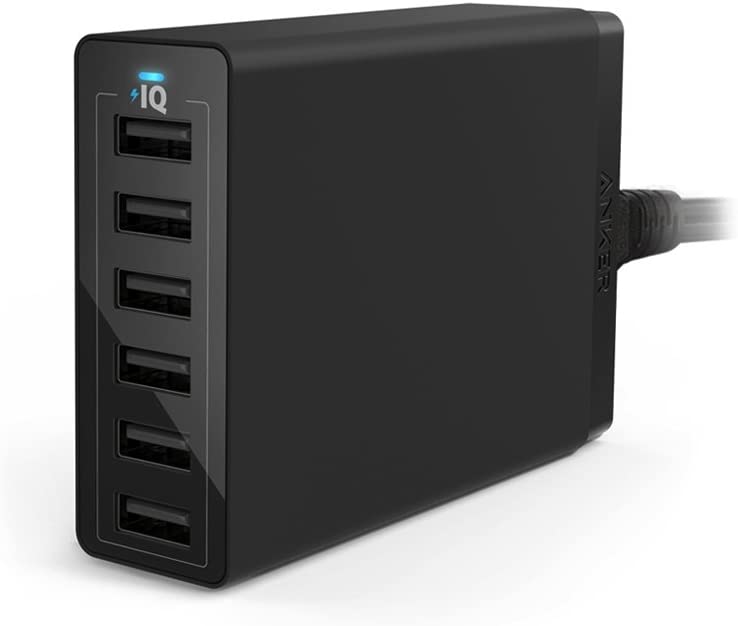 We are always on the lookout for cutting-edge charging solutions, and the Anker USB-C and USB-A Plug 543 (65W II) PIQ 3.0 & GaN 4-Port Desktop Charger stands out. This charger is a game-changer for power users who need to keep multiple devices charged. It features two USB-C ports and two USB-A ports, making it versatile for a wide range of devices, from the latest smartphones and laptops to older gadgets. The incorporation of PowerIQ 3.0 technology ensures that each device receives the fastest charge possible, dynamically adjusting the power output. What's particularly impressive is the use of Gallium Nitride (GaN) technology, which allows the charger to be more efficient, generate less heat, and be compact in size despite its high power output of 65W. This charger is a perfect blend of innovation, efficiency, and convenience, ideal for tech enthusiasts who value speed and practicality in their charging devices.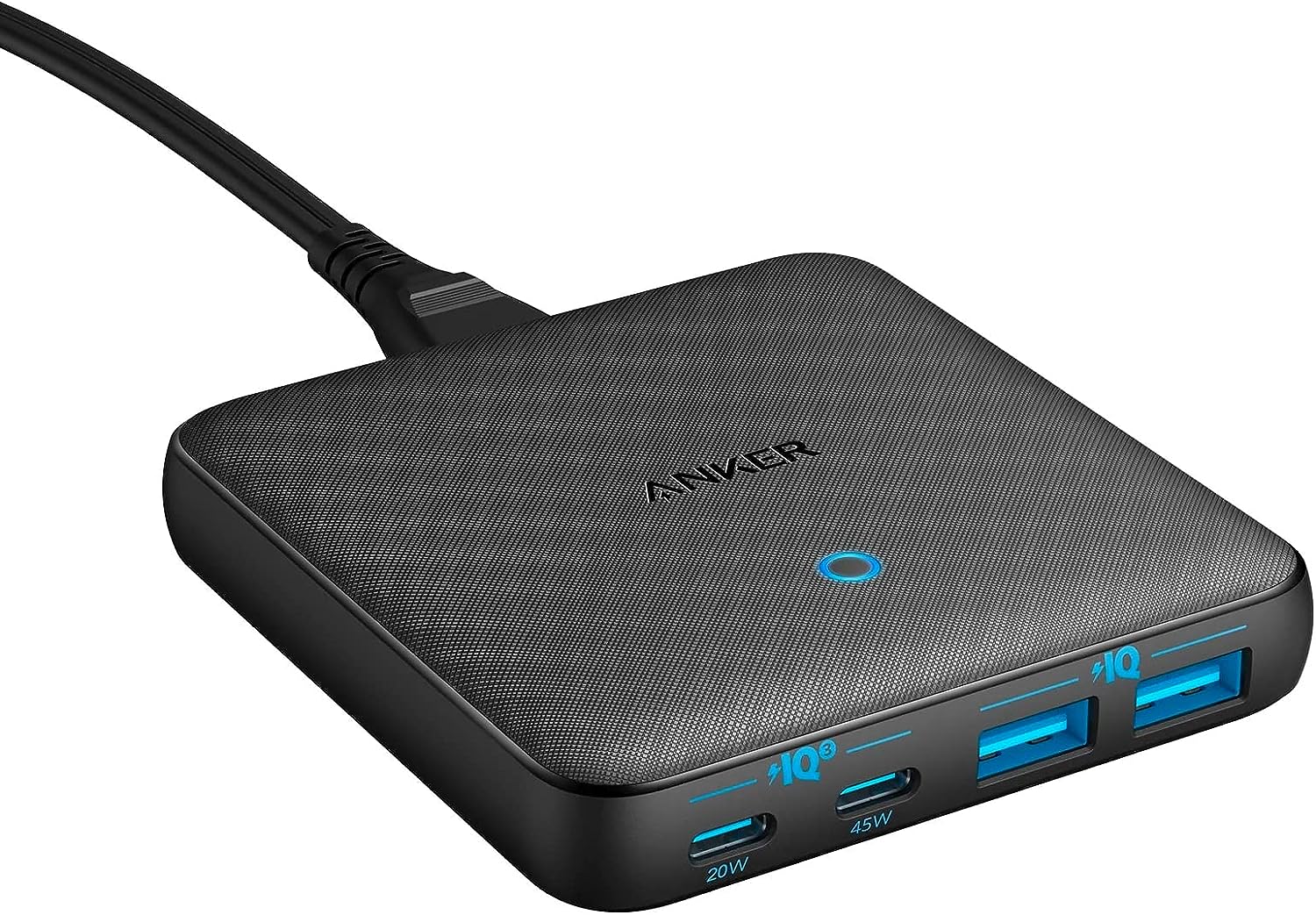 The Anker USB-A 5.4A 27W 4-Port Wall Charger is a practical and efficient solution for users with multiple devices. This compact and lightweight charger is equipped with four USB-A ports, enabling the simultaneous charging of up to four devices. With a total output of 27W and 5.4A, it offers consistent and fast charging, reducing the time devices need to be connected to a power source. Anker's advanced charging technology ensures that each connected device receives the optimal charging current, enhancing battery longevity and performance. The design is travel-friendly, featuring a foldable plug for easy portability. Ideal for families or individuals with multiple gadgets, this charger is a convenient and reliable power solution for everyday use, ensuring that all your devices stay charged and ready to go.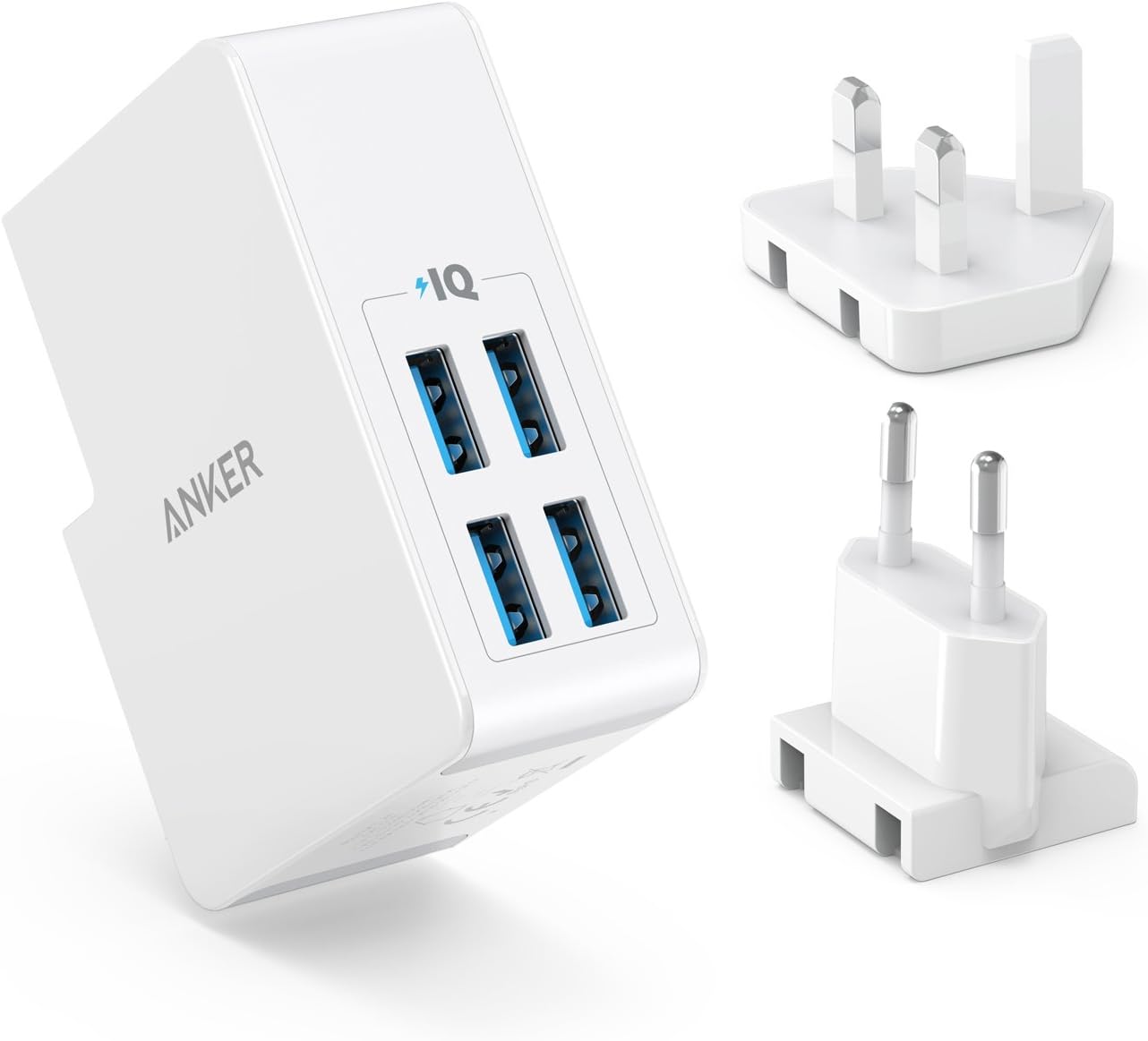 The most powerful and compact of wall plug chargers, the Anker 736 is also a CES 2022 Award Winner for innovation. It comes with two USB-C ports and a third USB-A port. Of the two USB-C ports, one is capable of up to 100W (when used on its own) to charge laptops. The other is capable of up to 30W to charge tablet or smartphone and the third, a USB-A is capable of up to 18W. When all three ports are used simultaneously, you get 45W for the laptop, 30W for the smartphone or tablet and 18W for the USB-A port. It boast a compact design and when compared to an original 96W MacBook power adapter, it is just over a third (34%) smaller. Not only is it compact, the Anker 736 is perfect as a travel charger to replace your laptop, smartphone and tablet chargers for even lighter travels.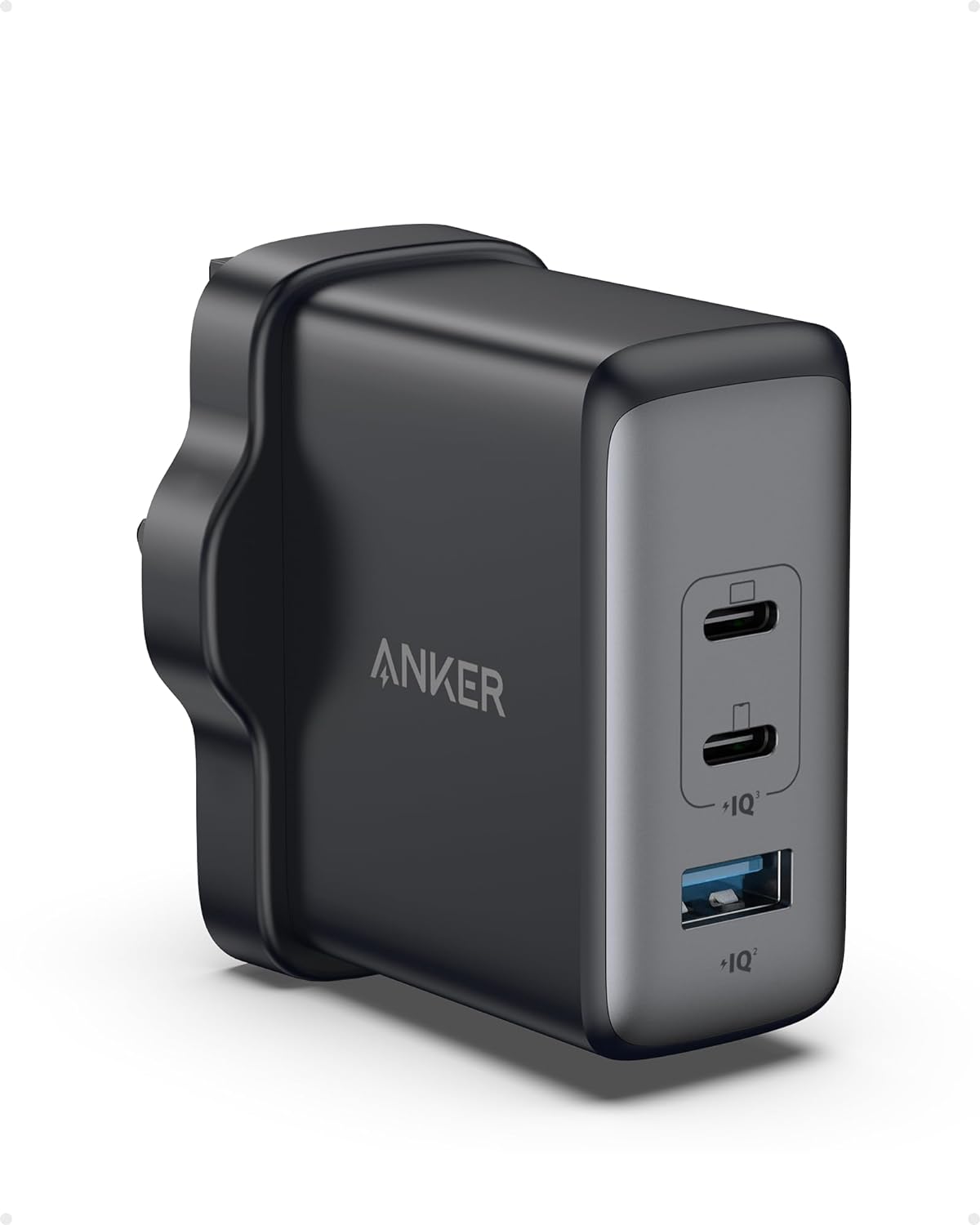 It may not have the same high power output as the Anker 736 but has one extra port USB-A port. Sufficient to charge multiple low power device up to 20W on the PD20W USB-C port, the Rekavin has a total output at 40W. The other USB-C port and two USB-A ports are capable of up to 2.4A current to support fast charging. It supports multi-fast charging standards; PD3.0 and Qualcomm Quick Charge 3.0/2.0.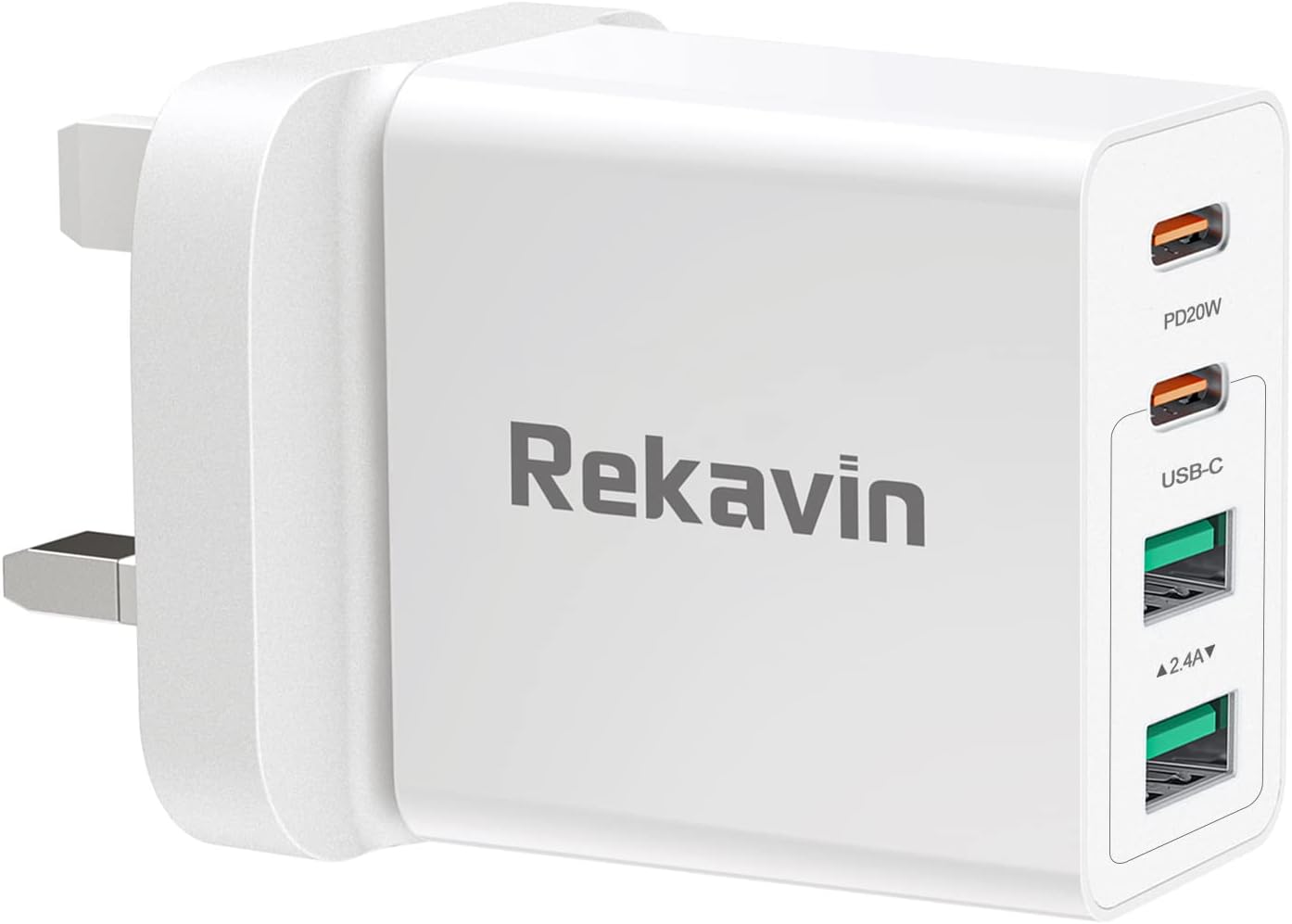 5/3A;9V/2.22A ;12V/1.67A 20W fast charging

18W QC 3.0 Fast Charging technology

PPS Super Fast Charging technology

PD 3.0 Charging technology

Smart IC technology

Super compact size
If you are not fussed about fast charging or absence of USB-C, this next Rekavin plug comes with three USB-A ports, all capable of up to 2.4A maximum current and 15.5W power output. It is small and lightweight and great as a travel charger. Put it this way, if you have to carry three separate USB-A chargers to charge your smartphone, tablet and camera simultaneously overnight, the Rekavin USB-A 3-port plug would be your ideal travel companion.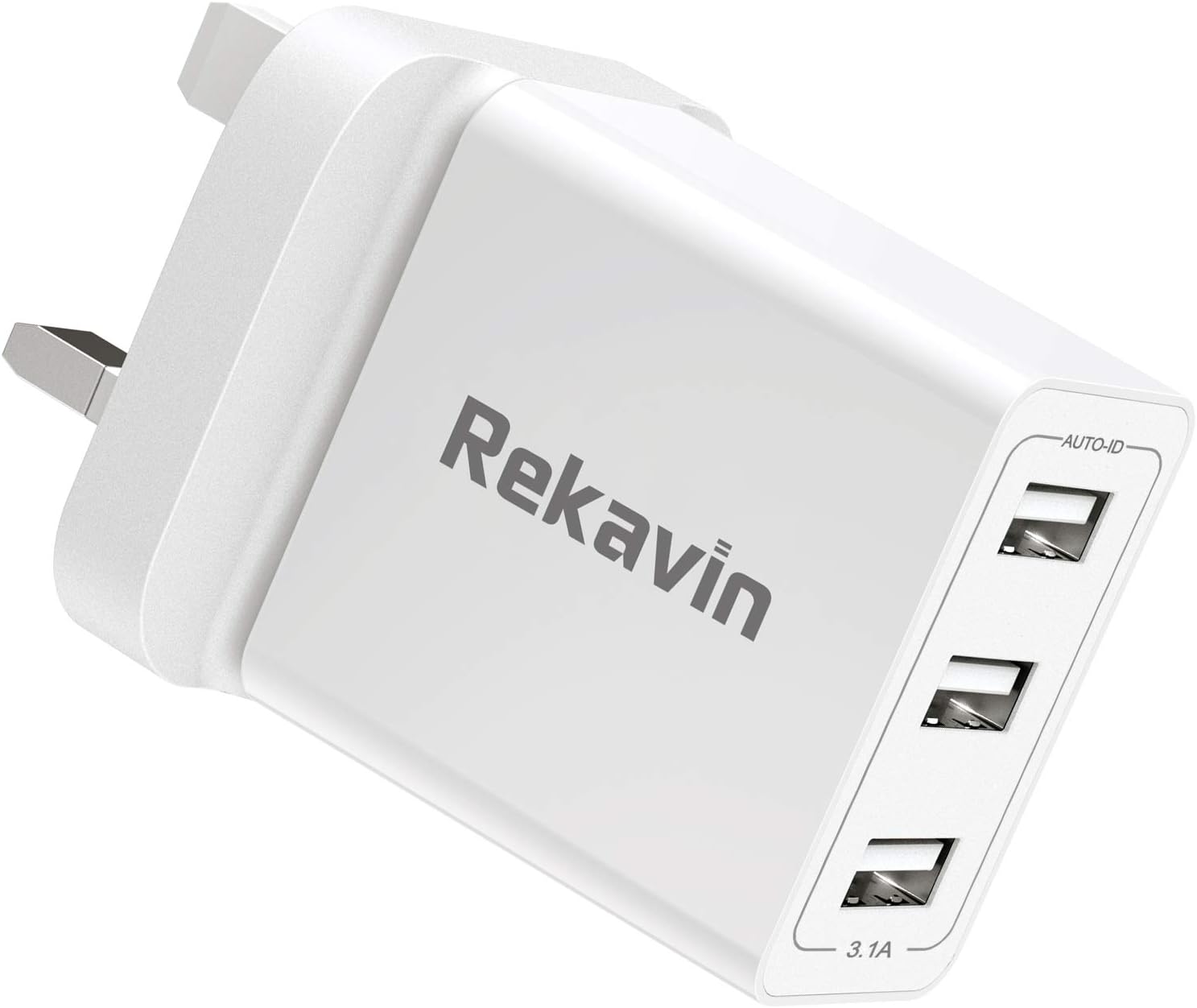 It may have 10 ports but they are not all the same. Look closely and the SCCVEE comes with four 5V 1A ports, four 5V 2.1A ports and two 5V 2.5A ports with the latter being the faster charging port. Overall, the unit is capable of charging all 10 devices simultaneously with a maximum power output of 40W and a total current of 10A. This means that the more devices you plug in to charge, the longer they will take to be fully charged. The cooling fan does kick in once you start drawing charge for multiple devices and that is normal. It is designed with multiple electrical and device protection onboard to ensure safe application.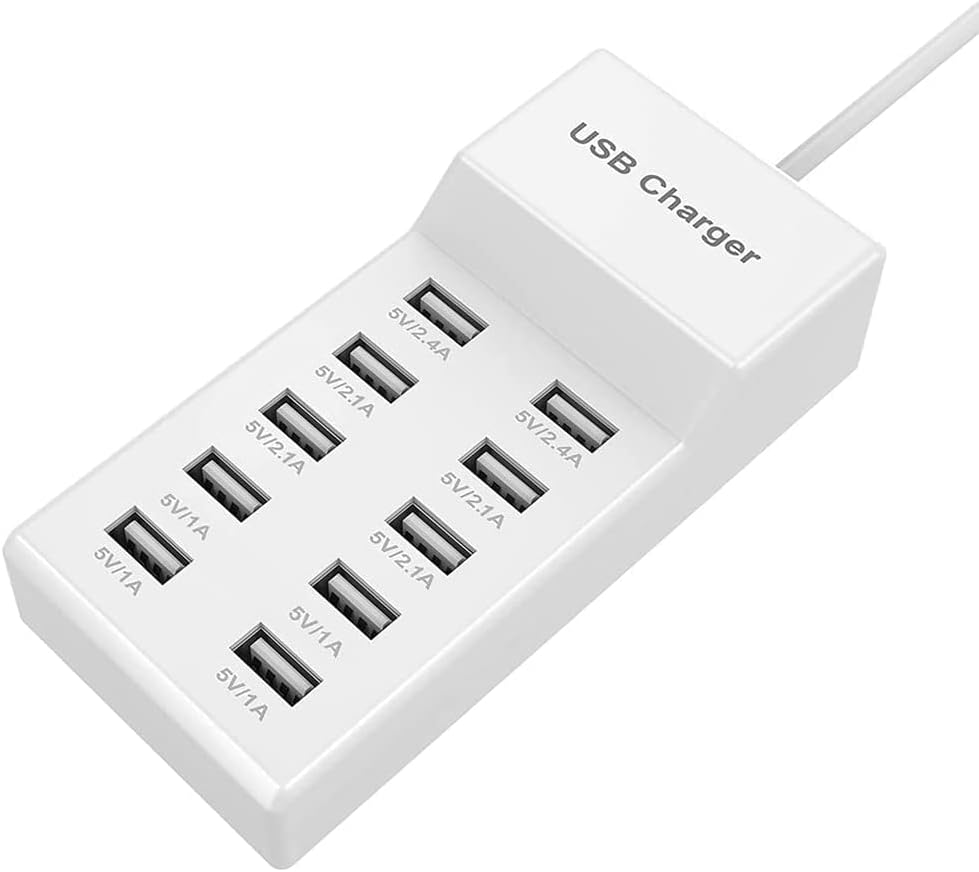 This next charging station from Orangeck comes with 7 USB-A ports and a single USB-C port for a total of 8 ports. It stands out from the rest in that it comes with a backlit digital display that shows the total power draw, output current for each port,  total output voltage and battery level on the devices. Other than the display, it is no bigger than the 10 port charge above and has a lay flat design as a desktop charger, to let you access the different ports easily.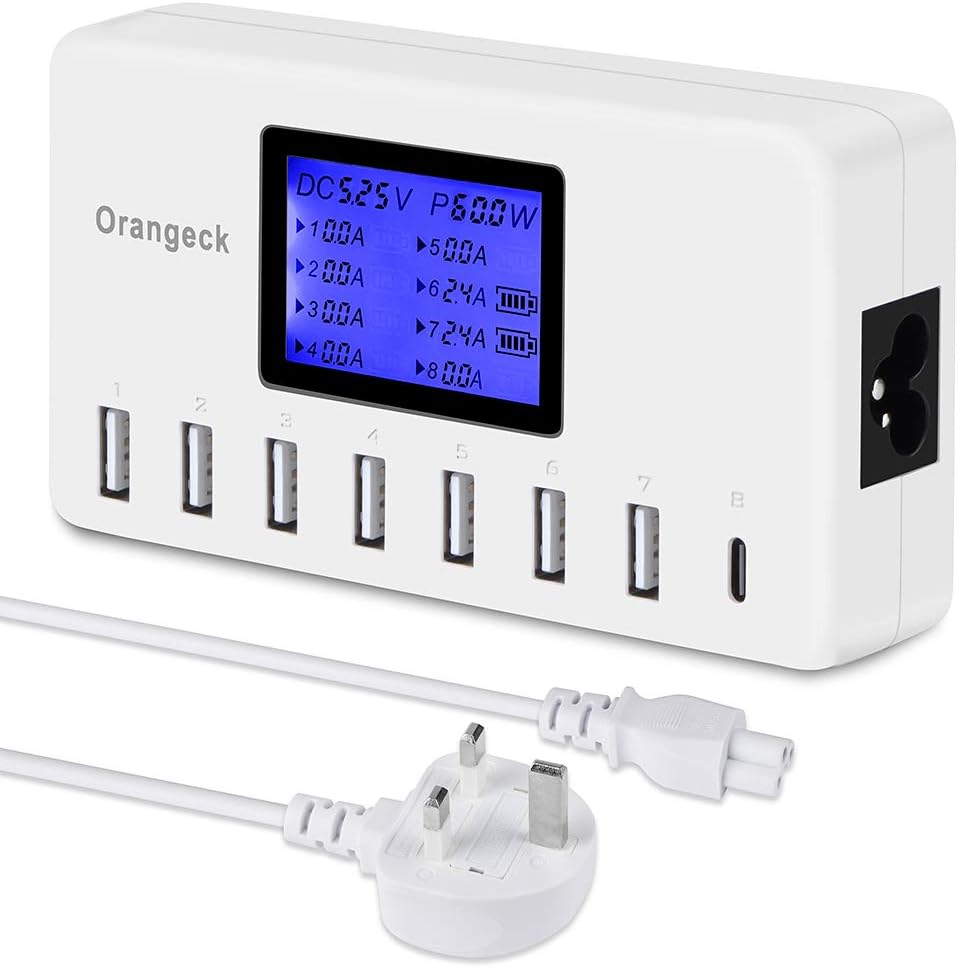 Looks familiar? That is because this Teyasi 3 port charger is a close cousin of the Rekavin USB-A 3 port charging plug. It even has the same voltage, current and total power output at 15W. Each port maxes out at 2.4A current for faster charging compared to 1A. This multiport USB-A plug is competitively priced to compete with both Rekavin's offerings with the number 3-port output.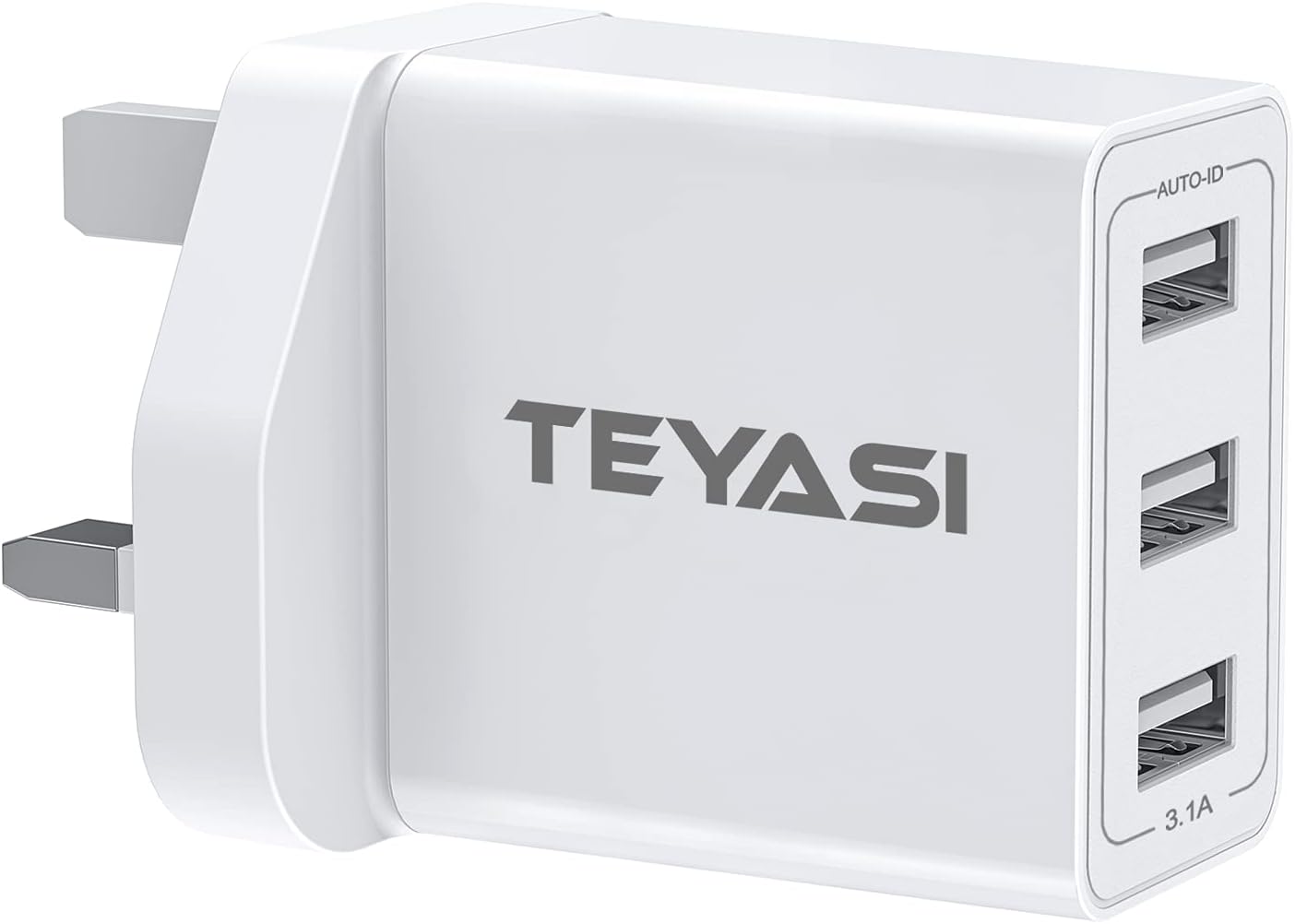 This is by far the most compact 3-port USB-A charging plug we have seen. Just slightly bigger than Apple's 5V/1A plug, the Rekavin Triple Port charger even looks and feel the same. Our only gripe is, access to the USB-A ports. You will need to unplug it from the wall, connect up all your USB-A cables and then plug it back into the wall socket as accessing those port would be near impossible with the plug on the wall.