From smart plugs and smart lighting strips to a whole set of smart kitchen appliances from oven to washing machine, refrigerator and dishwasher, there are many ways to smarten up your kitchen. Here is a complete guide that takes you from the smallest of devices to the biggest smart appliance.
The kitchen is often considered the heart of the home, and with the advent of smart technology, it has the potential to become its brain as well. A smart kitchen not only elevates the cooking experience but also enhances efficiency and safety, making it a crucial aspect of modern home design. This ultimate planning guide will walk you through creating a smart kitchen that is both sophisticated and user-friendly.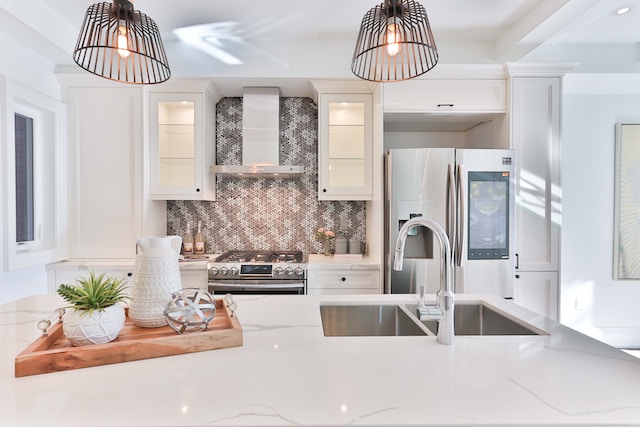 Understanding Smart Kitchen Technology
Before purchasing gadgets and appliances for your smart kitchen, it's essential to understand what smart kitchen technology encompasses. These are devices that can connect to the internet and be controlled remotely through smartphones or voice assistants. They range from smart refrigerators that track your groceries to precision cookers that ensure your food is cooked perfectly every time.
Planning Your Smart Kitchen Layout
When designing a smart kitchen, the layout should not only accommodate traditional kitchen activities but also integrate technology seamlessly. Ensure you have ample countertop space for smart devices and consider the placement of smart appliances within the 'work triangle' for optimal functionality.
Choosing Smart Appliances & Gadgets
Select appliances that communicate with each other for a cohesive experience. A smart fridge can monitor food stocks and expiry dates, suggesting recipes based on available ingredients which can then be sent to a smart oven to preheat accordingly. Dishwashers, coffee makers, and even garbage cans come with smart features that add convenience to your daily routine.
Connectivity and Integration
A key component of a smart kitchen is a reliable Wi-Fi network that can handle multiple devices simultaneously. Opt for a mesh Wi-Fi system for broader coverage if your kitchen is away from the router. Ensure all your devices are compatible with the same ecosystem, whether it's Apple HomeKit, Google Assistant, or Amazon Alexa, for smooth integration.
Voice and Motion Control
Integrate voice and motion-controlled devices for a hands-free experience. Faucets that turn on with a voice command or a simple gesture can make kitchen tasks more hygienic and efficient. Smart lighting systems that adjust brightness or color with voice commands can also help set the mood for cooking or dining.
Safety and Alerts
Smart smoke and carbon monoxide detectors can provide alerts to your phone, offering peace of mind whether you're home or away. Smart locks and cameras can secure kitchen cabinets or provide a video feed of your kitchen when you're not around, ensuring safety at all times.
Energy Management
Smart kitchen technology can contribute to a greener home by managing energy usage. Smart refrigerators, dishwashers, and ovens often come with energy-efficient settings that can be scheduled to operate during off-peak energy hours to save on electricity bills.
User-Friendly Interfaces
The best smart kitchen experience comes from user-friendly interfaces. Choose devices with simple, intuitive controls, and make sure they can be easily accessed by all members of the household. Consider smart displays that can provide cooking tutorials, display recipes, or even offer video conferencing for a more interactive cooking experience.
Smart Kitchen Appliances and Automation
Smart Big Appliances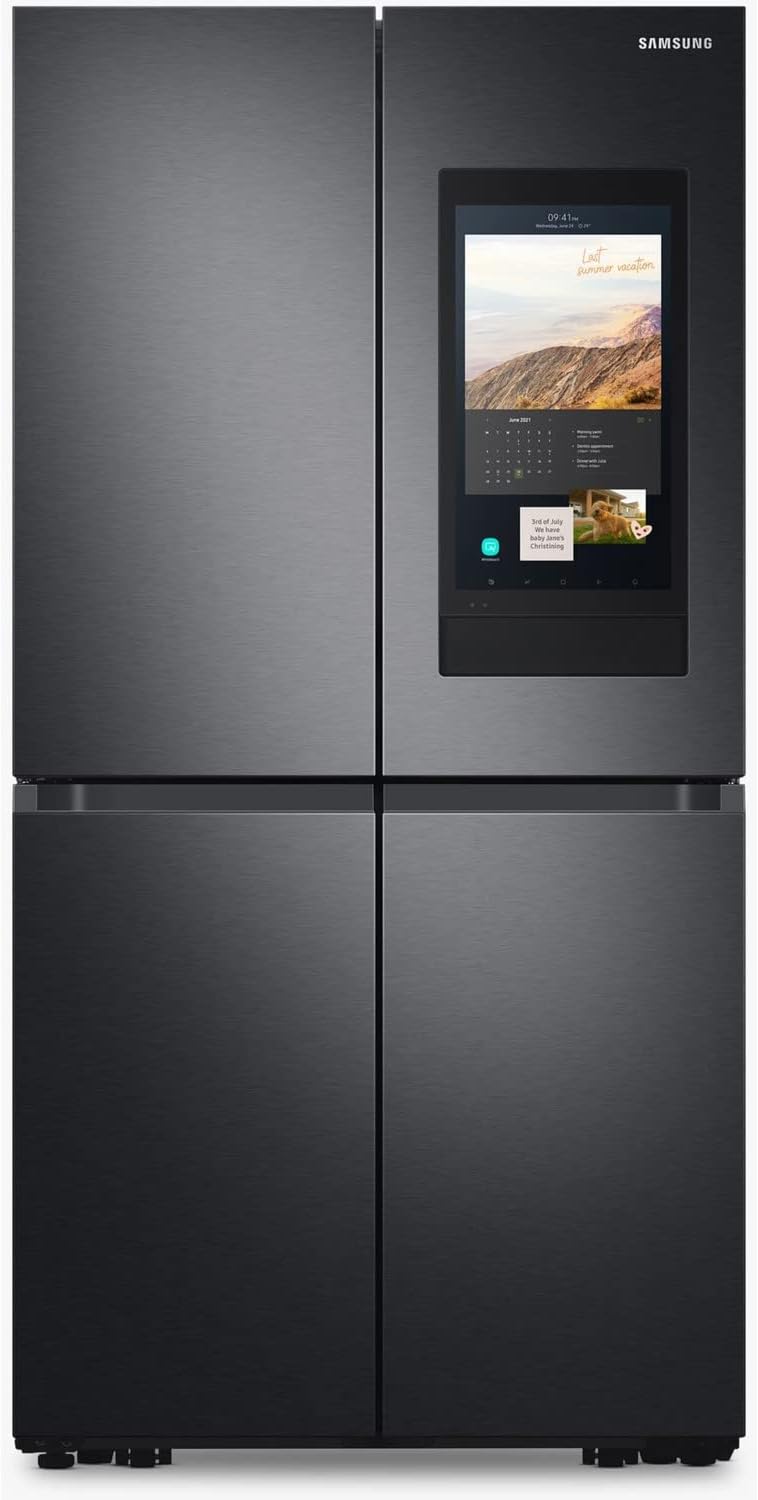 Smart Refrigerators:

Samsung Family Hub: Features a touchscreen that can be used to manage groceries, connect with your family, and even stream music or mirror TV.
LG InstaView ThinQ: This fridge has a transparent window that becomes transparent when you knock on it, allowing you to see inside without opening the door.

Smart Ovens and Ranges:

GE Profile Smart Oven: Offers Wi-Fi connectivity and can be controlled via a smartphone app or voice control.
Bosch Series 8 Ovens: Features Home Connect for remote monitoring and control, as well as recipe recommendations.

Smart Cooker:

Bosch Induction Cooktops: These come with Home Connect and features like FlexInduction that combines cooking zones into one big zone for flexible cooking.

Smart Dishwashers:

Bosch 800 Series: Equipped with Home Connect that allows for remote diagnostics and control.
Samsung Smart Dishwasher: This dishwasher has Wi-Fi connectivity and supports voice commands via Bixby, Alexa, or Google Assistant.

Smart Ventilation Hoods:
Bosch Series 8 Hoods: Can automatically turn on and adjust power based on the cooking situation thanks to Home Connect.
Samsung Smart Hood: Pairs with Samsung smart cooktops to automatically begin ventilating when it detects heat.
Smart Small Appliances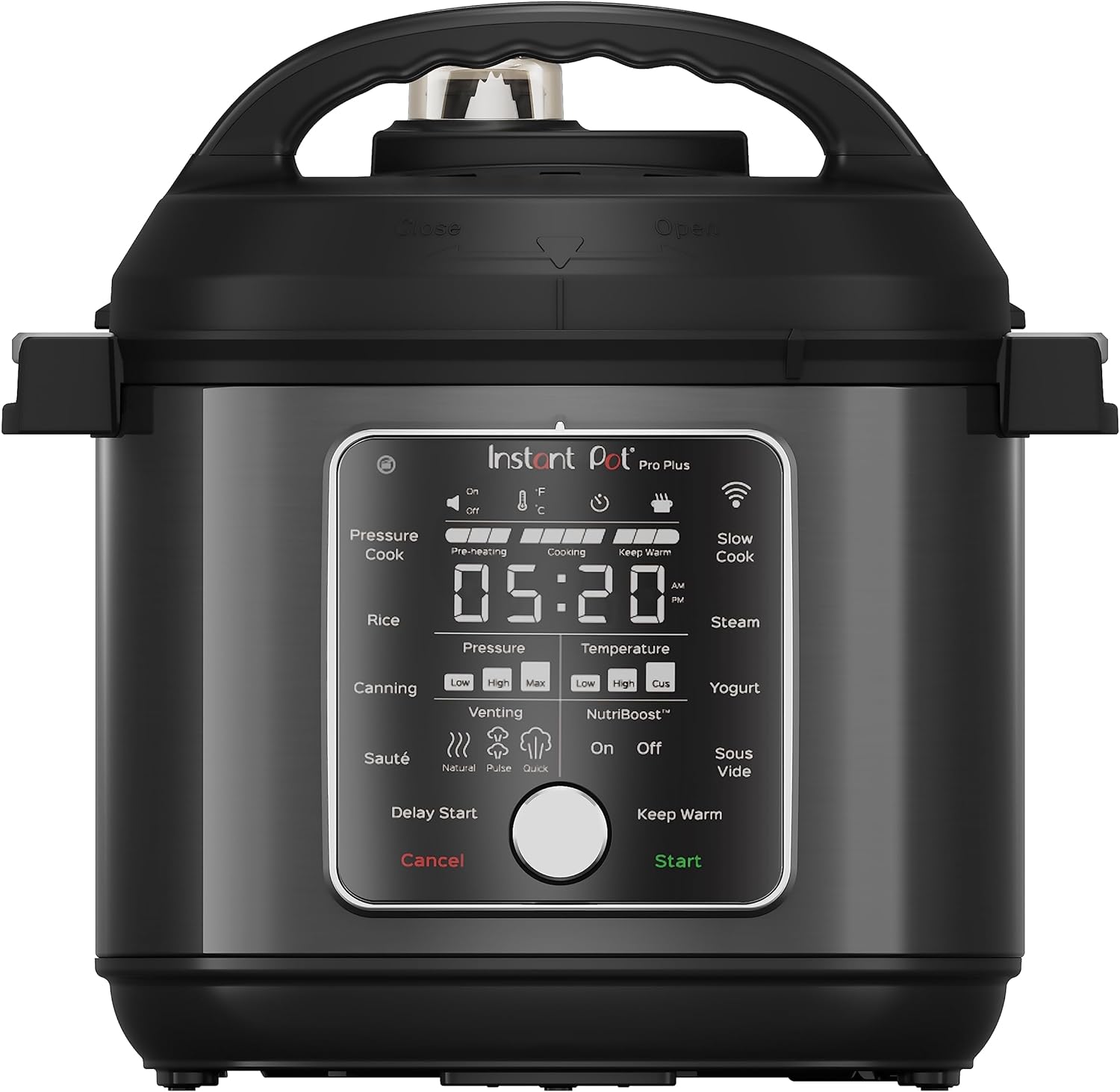 Smart Coffee Machines:

Smarter Coffee 2nd Generation: You can make coffee remotely using the smartphone app, and it integrates with other smart home devices.
Behmor Connected Coffee Brew System: Customizable, temperature-controlled brewing and Amazon Alexa integration for voice-activated coffee making.

Precision Cookers (Sous Vide):

Anova Culinary Sous Vide Precision Cooker: Connects to your phone for easy cook monitoring and recipes.
Joule by ChefSteps: Compact and controlled entirely by a smartphone or tablet via Bluetooth or Wi-Fi.

Smart Scales and Food Trackers:

Drop Kitchen Scale: Comes with a recipe app that suggests recipes based on the ingredients you have.
Prep & Pantry: Tracks your food inventory and expiration dates.

Smart Small Appliances:

Instant Pot Smart Wi-Fi: Allows you to control cooking and monitor progress on your mobile device.
Revolution Cooking R180 High-Speed Smart Toaster: Features a touchscreen and custom toasting modes for different bread types and preferences.

Smart Faucets:

Delta VoiceIQ: Turns on and dispenses precise amounts of water with voice commands.
Kohler Sensate Faucet with Kohler Konnect: Hands-free operation with voice control.
Smart Lighting
Philips Hue: Offers customizable and programmable lighting for your kitchen which you can control via an app or voice commands.
LIFX LED Bulbs: No hub required and they provide a wide range of colors and intensities.
Smart Plugs
Belkin WeMo Mini Smart Plug: Turn non-smart appliances into smart devices with remote control through a smartphone app.
TP-Link Kasa Smart Wi-Fi Plug: Features energy monitoring and seamless integration with major voice assistants.
Creating a smart kitchen is an investment into a modern, efficient, and enjoyable cooking space. By carefully considering each aspect, from planning the layout to selecting devices, you can ensure your smart kitchen is a place of culinary inspiration and a testament to the convenience of modern living. Remember that the ultimate smart kitchen should not only boast the latest technology but also reflect the needs and style of its users, making it a truly personalized heart of the home.
Smart Kitchen Countertops and Surfaces
Countertops should be chosen not only for aesthetics and durability but also for technology compatibility. Some countertops are now being designed with integrated charging points and touch-screen controls. Consider surfaces that can withstand the wear and tear from frequent use of smart gadgets.
Now to Bring It All Together
Choose a voice activated assistant if you haven't already got one. There are three main players, Amazon Echo, Google Nest or Apple HomePod if you are looking for a smart speaker. These smart speakers are wireless multiThe Google Nest Mini, Amazon Echo Dot and Apple HomePod mini are your affordable smart speakers.
Alternatively, consider a smart display over a smart speaker. These are dedicated smart displays complete with microphones, web cam and speakers to show you anything from the news, weather, and traffic to recipes and TV shows.
A smart speaker or smart display acts as the central command center for a connected kitchen ecosystem, seamlessly integrating various smart appliances and gadgets to create a cohesive and user-friendly environment. With the power of voice control through AI assistants like Amazon Alexa, Google Assistant, or Apple's Siri, users can effortlessly set timers on smart ovens, preheat smart fridges, start dishwashers, or get recipe assistance without the need to physically interact with each device.
The smart display adds a visual component, allowing for a more interactive experience—users can watch cooking tutorials, follow recipes in real-time, or check their indoor security cameras while busy with meal preparation. This integration through a smart speaker or display not only simplifies kitchen activities but also brings a touch of modern convenience that can transform the way we interact with our cooking space.