The modern kitchen is a hub of innovation and convenience. With the advent of smart appliances, the dream of having a kitchen that is as connected and interactive as the rest of our digital lives is now a reality. Here's a look at some must-have smart appliances that can elevate your kitchen experience, making it more efficient, enjoyable, and state-of-the-art.
Below, we list some of the most handy smart appliances for kitchen use, which would make your life so much easier and allow you to save up plenty of time in today's fast-paced lifestyle.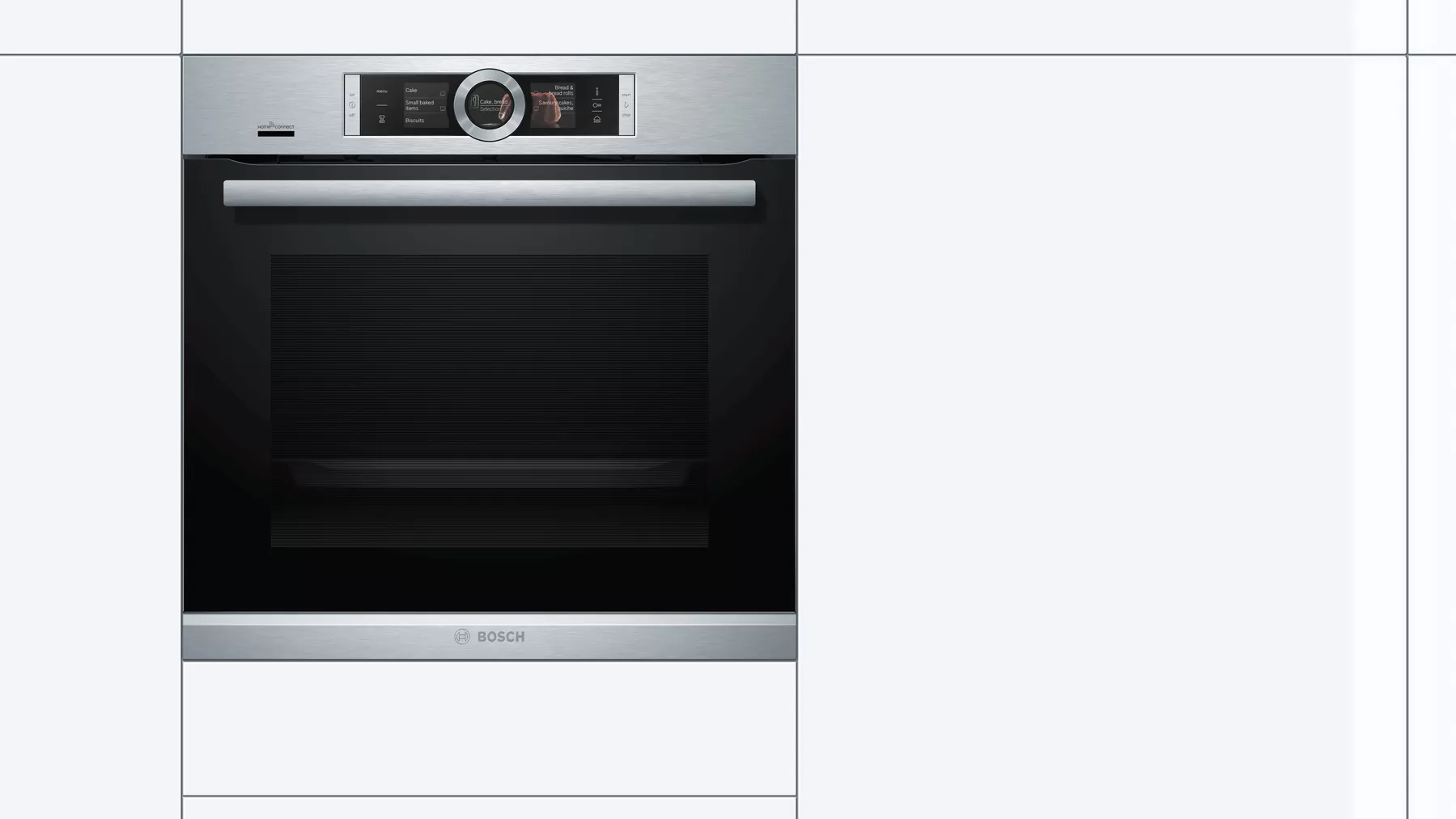 1. Smart Kettle With App
This is the perfect appliance for hot beverage lovers and tea and coffee addicts! The kettle allows you to control its settings through an app on your phone. This means no more repetitive rounds to the kitchen just to get your tea to start brewing. 
You can remotely switch the kettle on and off, adjust temperature, or even schedule when you want it to start boiling, giving you a more time-efficient and organised way to go about your day. 
Smart kettles are also equipped with a variety of other handy features, such as measuring and displaying water levels, often even quantified into cup measurements, which allows you to get an idea of how much water you can boil before requiring a refill. 
In a pandemic-ridden world where you would want to avoid touching surfaces, the voice control feature of smart kettles is a straight up life hack. You can connect the kettle to your Google Home or Alexa device, making your favourite beverages just a simple voice command away.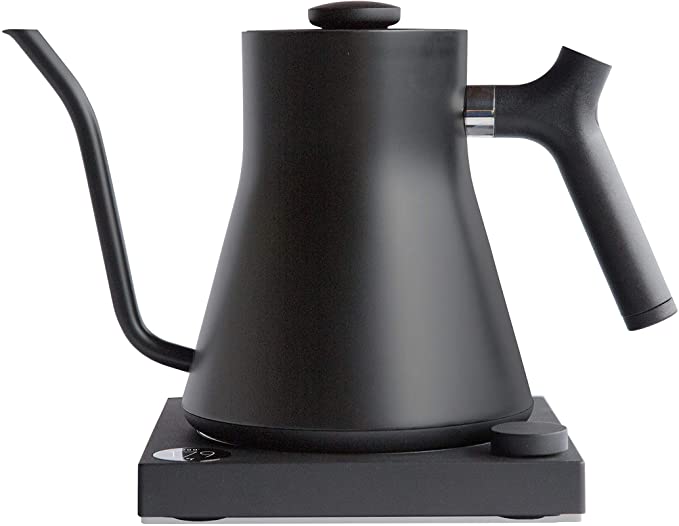 Brands to consider: Fellow Stagg EKG Plus, Korex, COSORI, and Smarter SMKET01 iKettle
2. Smart Fridge & Freezer
Smart refrigerators are an incredible technology which has become mainstream in recent years. These devices allow you to have a variety of digital features right on your refrigerator door, including apps like the camera app, the reminder app, calendar and music apps. 
You can also connect the fridge to your baby monitor or a security camera at your door to conveniently survey your child while they sleep or check who is at the door from the comfort of your kitchen. 
This innovative technology is a great help in the kitchen as it lets you look up new and healthy recipes and sets reminders for grocery shopping and kitchen chores. You can also plan meals and connect the fridge to other kitchen devices like a smart oven or kettle to conduct commands from one convenient platform.
Samsung Family Hub and LG InstaView ThinQ are revolutionizing the way we think about keeping food fresh. These aren't just cooling units; they're advanced food management systems. They can suggest recipes based on what's inside, play music, or even let you peek inside with a knock on the door or a quick glance at your smartphone, all while keeping your groceries perfectly chilled.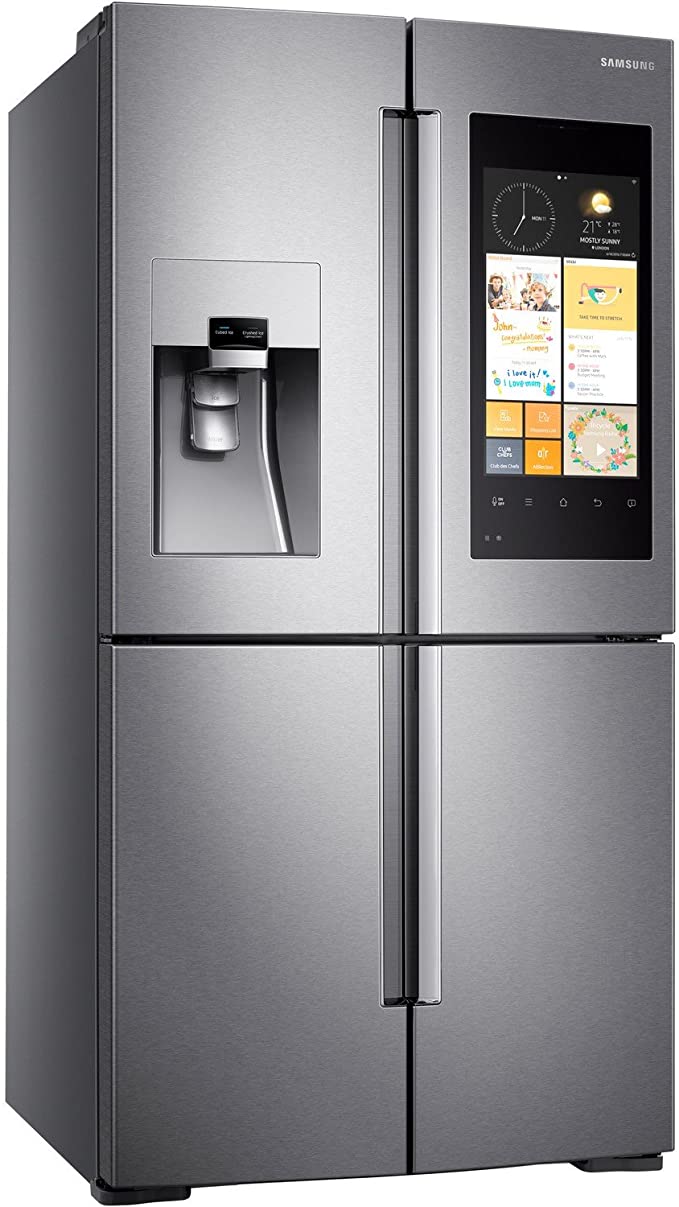 Brands to consider: Siemens iQ700 or Samsung or LG InstaView Door-in-Door
3. Smart Coffee Maker
Caffeine enthusiasts, here's your time to shine! The smart coffee maker is a device which will turn your routinely brewing task the point where it is a simple tap on your screen away!
If you are one of those people who crave coffee the minute you rise from bed, you can avail the scheduling feature on the coffee maker to have a fresh brew ready mere minutes after you wake up. No more sleepy Zombie Walks to the kitchen at 6 a.m. to switch the kettle on – you can do that from the comfort of your bed and simply pour it once it's ready!
Smart coffee makers are connected to an app on your phone which allows you to control its functioning, including setting the temperature and amount of coffee you want to dispense. These devices can also be connected to your Google Home or Alexa devices to enable voice control. Some even have bluetooth features, allowing for easy connectivity and access to its settings.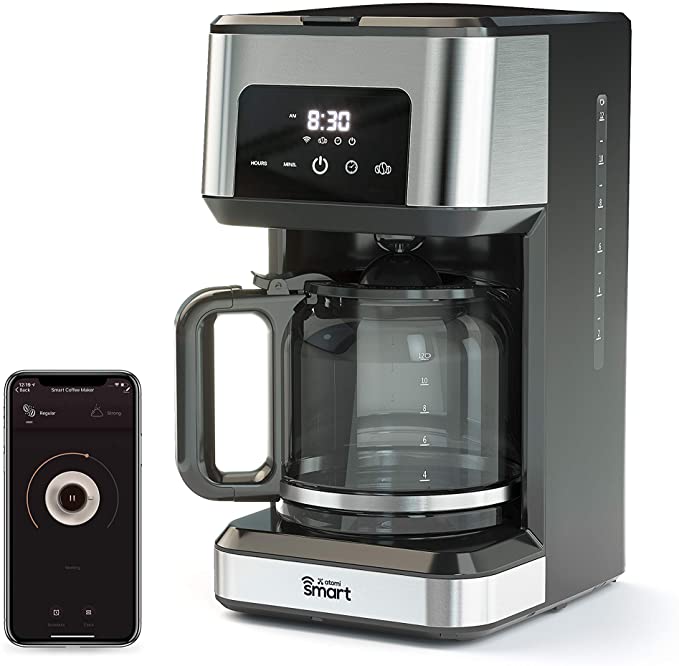 Brands to consider: Atomi Smart WiFi Coffee Maker
4. Smart Espresso Machine
Smart espresso machines makes coffee chain coffees available, whether it be at home or your workspace. At your workspace, it allows you to brew your coffee simply by controlling the device from your phone, saving valuable time at work which can be utilised productively. It is also handy for people with busy working schedules who cannot afford repeated visits to the coffee machine. 
Not only can you control the functionality, but you can also modify the coffee to your preference. Machines like the Breville Maker and Nespresso machine let you choose your coffee pod type, which means you can choose between intense, mild and flavoured, and even some decaffeinated types of brews. On top of that, the cup size settings of the machine allow you to have control over the water to coffee ratio, letting you obtain just the concentration you want.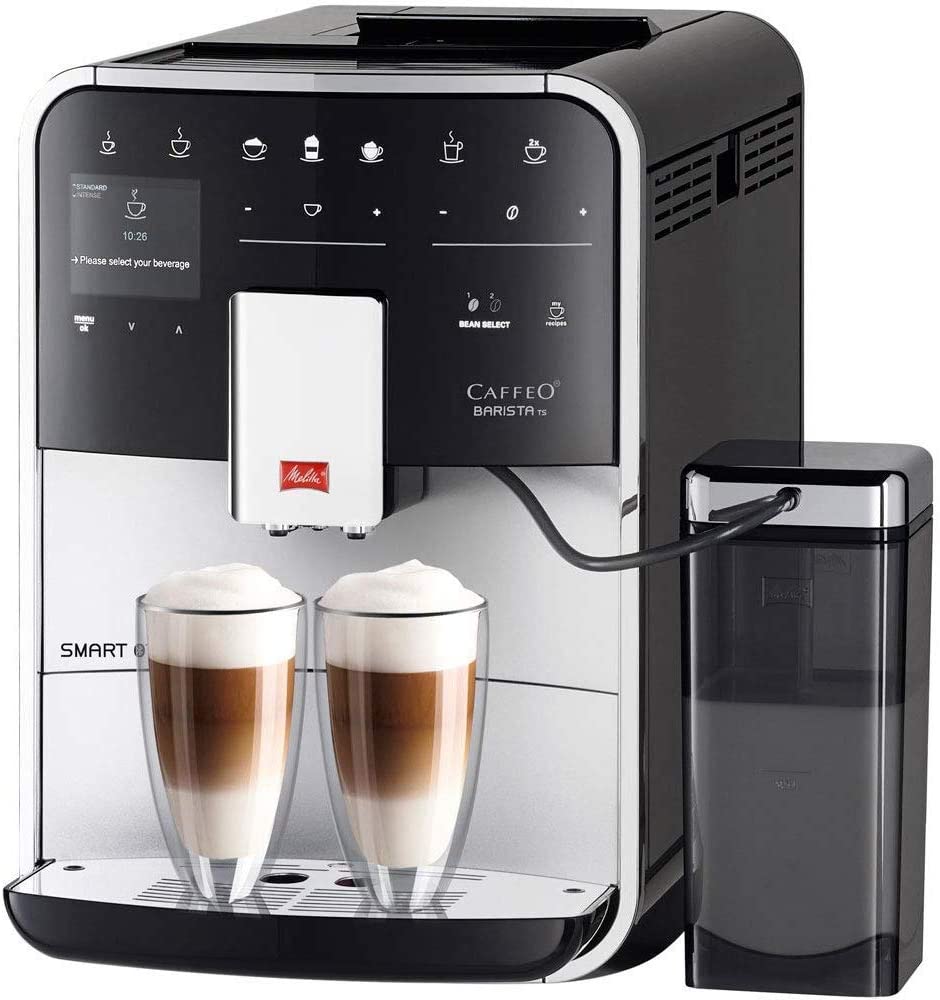 Brands to consider: Breville Maker Barista Touch (Sage The Oracle), Melitta Barista TS Smart Nespresso Expert Coffee and Milk by Krups
5. Smart Air Fryer
Air frying is a healthy, fast and efficient way to make a wide variety of delicious meals, from veggies to meats. Smart technology makes your air frying easier than ever before. Smart air fryers have numerous functions which you can control from a touch screen interface on the surface of the device, while a compatible app allows you to control it even from your cellular device. 
Smart air fryers are equipped with a variety of presets which let you customise the settings you wish to use for different types of food at a single tap on the screen. The temperature can be altered remotely and the device can also be connected to Google assistant devices to allow easy control via voice commands. It is also super easy to set up and convenient to clean.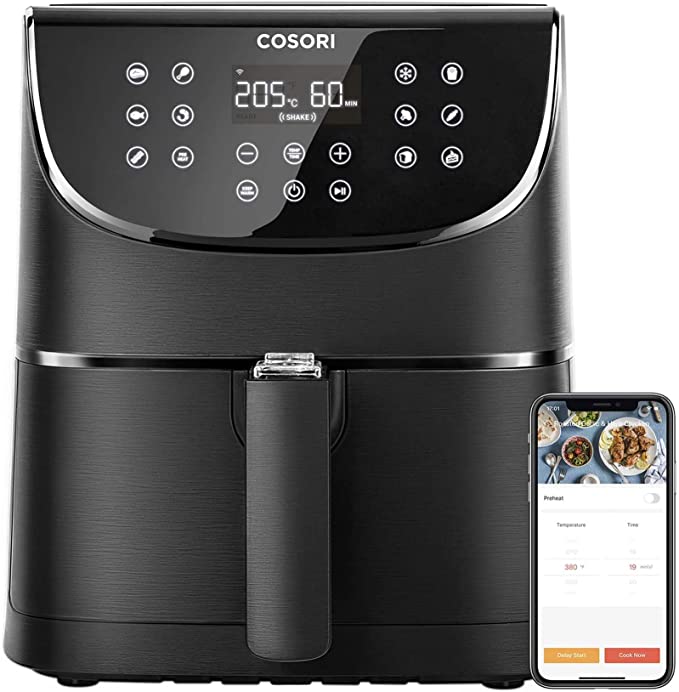 Brands to consider: Cosori, Proscenic T21, Kyvol Smart Air Fryer WiFi
6. Smart Pressure Cooker
Pressure cooking requires intensive attention to time and cooking progress. Smart pressure cookers make the job much, much easier for you. These devices have an auto pressure release feature, which means you don't have to constantly monitor your food while it's being pressure cooked and release pressure the traditional way. 
The smart pressure cooker has an LCD on its surface which displays essentially everything you need to know about the conditions inside the cooker while your meal is being prepared. 
The LCD provides a user-friendly interface which allows you to control various functions of the cooker. These devices are designed with safety guidelines in mind and are BPA free and FDA approved. Smart pressure cookers also have built in sensors at the base which can detect the weight of the ingredients added into the cooker. This appliance is a must-have to automate the cooking process so you can come home to a ready hot meal.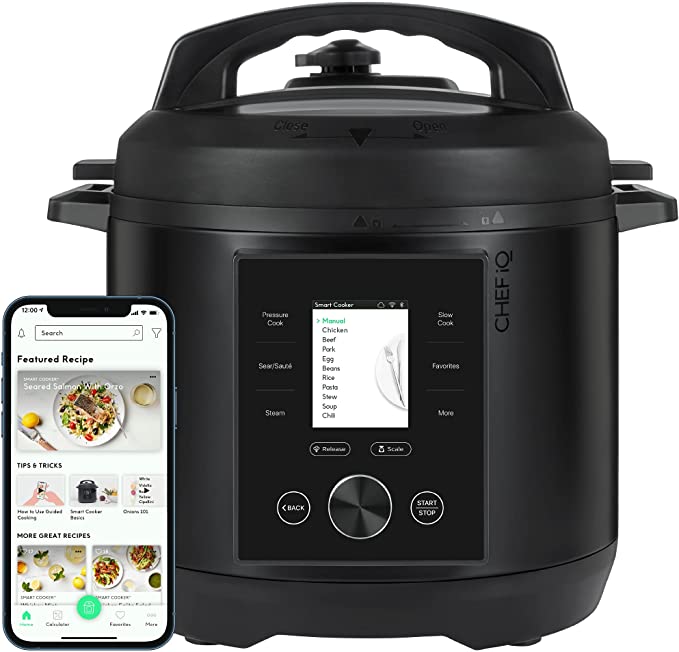 Brands to consider: Instant Pot Smart WiFi or Chef iQ Smart Wifi Pressure Cooker
7. Smart Sous Vide
Sous vides provide the perfect temperature for food preparation by means of a temperature adjusted water bath. Intelligent and automated sous vide machines allow easy calibration of the water temperature through an app on your smartphone, allowing convenient cooking even as you sit in the comfort of your living room. 
Not only can you use the machine for heating and cooking, but the water can also be adjusted to lower temperatures to cool down or store your food as safely as you would inside a refrigerator. It can also detect temperature changes and notify you if your water is too warm, and present you with instructions to adjust it to an optimum setting.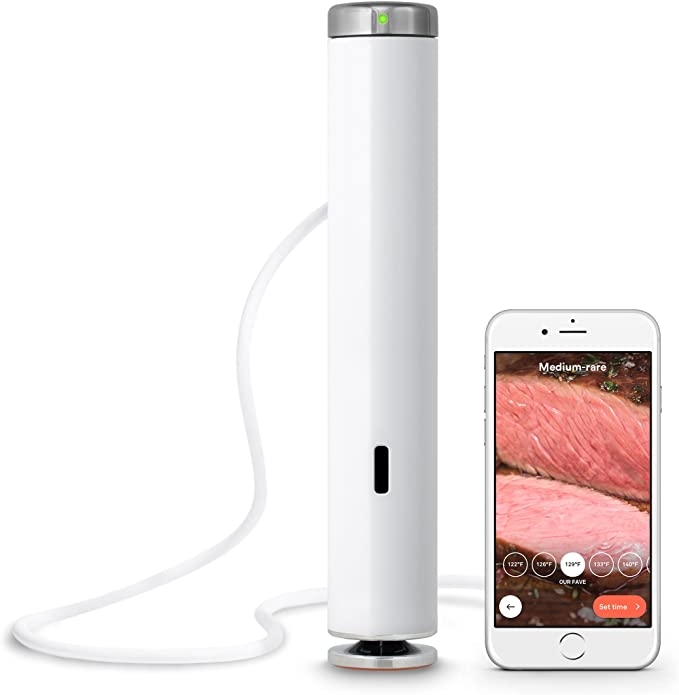 Brands to consider: Breville Joule / Anova Culinary Sous Vide / Inkbird WiFi Sous Vide
8. Smart Microwave Oven
Microwaving makes heating food easier than ever. It allows you to get the job done quickly and without constant monitoring. Smart microwave ovens further add to the convenience by providing a user-friendly digital interface with various added features and the ability to connect the oven to your phone and control it remotely from the office. 
Smart microwaves have various presets which allow you to customise the settings of the oven according to what is required by the food being heated, baked or defrosted. The device's digital interface consists of a large LCD screen which is easy to read and operate, and has various types of information such as the countdown clock and the time remaining for the food to be cooked. 
The preprogrammed menu in this device ensures that food is heated to just the right time in order to ensure it is properly cooked and neither undercooked nor overcooked. Its safety lock further ensures effective and safe heating.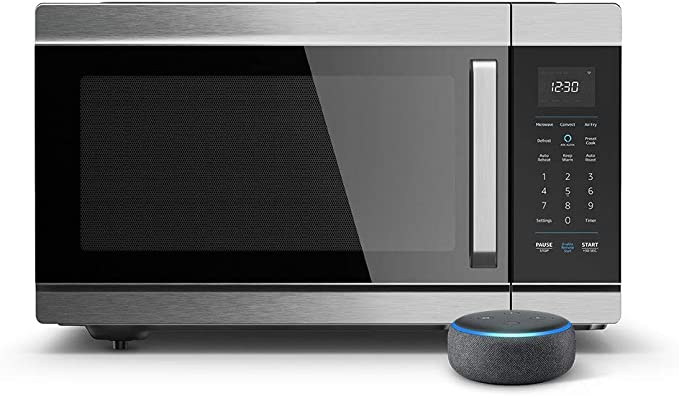 Brands to consider: Toshiba Smart Countertop Microwave Oven / Amazon Smart Oven / Tovala Steam Oven
9. Smart Toaster & Fryer Combo
If you want an all rounder kitchen appliance which will get most of your kitchen tasks done with the use of just one device, smart toaster and fryer combo is exactly what you need. Cosori Air Fryer Toaster Combo is an excellent device for the job, containing numerous incredibly useful features – rotisserie, dehydrating, roasting, air frying, toasting, bagel making, baking, broiling, making cookies, baking pizza, and fermenting.
The smart control feature lets you adjust the temperature and the duration of cooking you wish to set. You can also adjust the oven light and the convection fan. Moreover, you can connect it to your home devices to enable voice control and operate the air fryer toaster combo by simply giving out voice commands. You can also receive notifications on your phone and monitor the progress digitally instead of having to check it in person.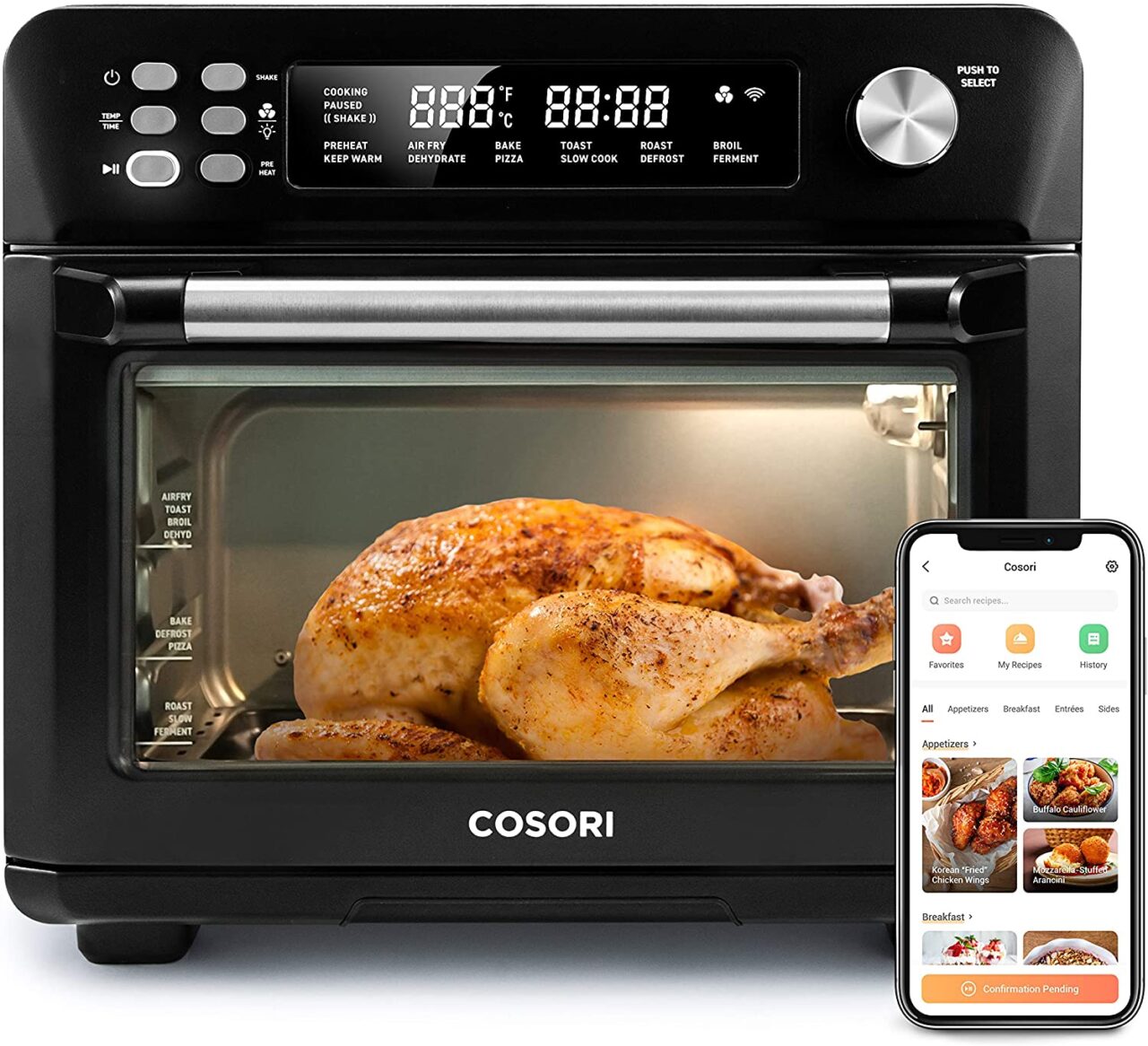 Brands to consider: Cosori Air Fryer Toaster Combo (12-in-1) in two sizes

10. Smart Meat Thermometer
Smart thermometer is a handy home appliance which lets you monitor the temperature conditions of your food and be notified accordingly. This allows you to be aware of the temperature under which your food is being cooked and make adjustments to it accordingly in order to obtain the best possible cooking results.
It uses wireless technology to allows you to obtain temperature information on a free app on your phone. It consists of dual sensors along with a probe which can effectively monitor internal meat temperatures of up to 212°F and external temperatures up to 527°F at once.
The smart thermometer also lets you set up custom alerts and notifications according to temperature and time to ensure perfect cooking. The device can also estimate how much time should the food be left in to cook for. It can be connected to your tablet, phone or computer.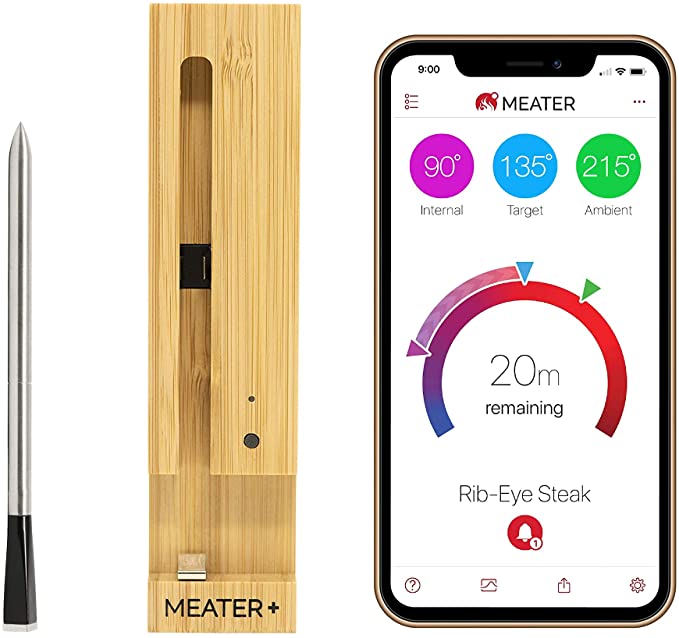 Brands to consider: Meater Plus, Govee, Yummly, Uzone, NutriChef Bluetooth Meat Thermometer
11. Smart Indoor Garden
You can now create a refreshing and healthy indoor environment using the smart indoor garden. It allows you to create the perfect conditions indoor for plant growth by simulating the natural environment. Not only will it make your interior look green and refreshing, but would also allow you to plant veggies, herbs and fruits for your kitchen in pots indoors!
These devices have automated watering systems so that you don't have to worry about hydrating your plants regularly. There are also those based on hydroponic system with nutrients and water. They have lamps which provide your plants with sufficient lighting throughout the day in order to grow and survive. All of this can be controlled through an app on your phone!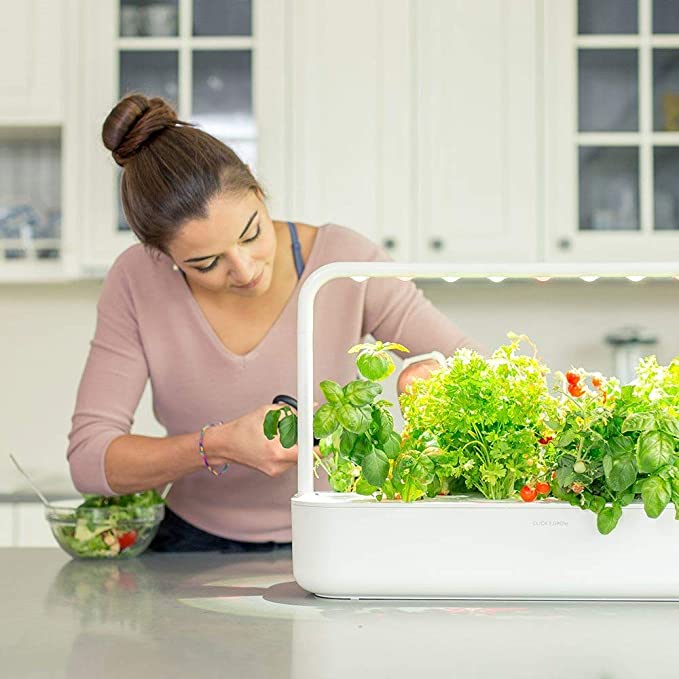 12. Smart Washing Machine
Laundry days can be quite a hassle. Fortunately, smart washing machines have played a big role in facilitating us in the chore. This machine not only cleans your clothes but also rids them of allergens such as dust and pollen to ensure your respiratory health. With smart technology, you can adjust the duration you wish to wash your clothes for a faster cycle in case you are in a hurry. 
These machines are super user friendly and easy to operate through the app. They also have smart features which allow you to minimise energy consumption and make your cleaning an environment friendly process. Smart and intelligent washing machines have sensors which can detect the weight of the load and adjust the cycle accordingly.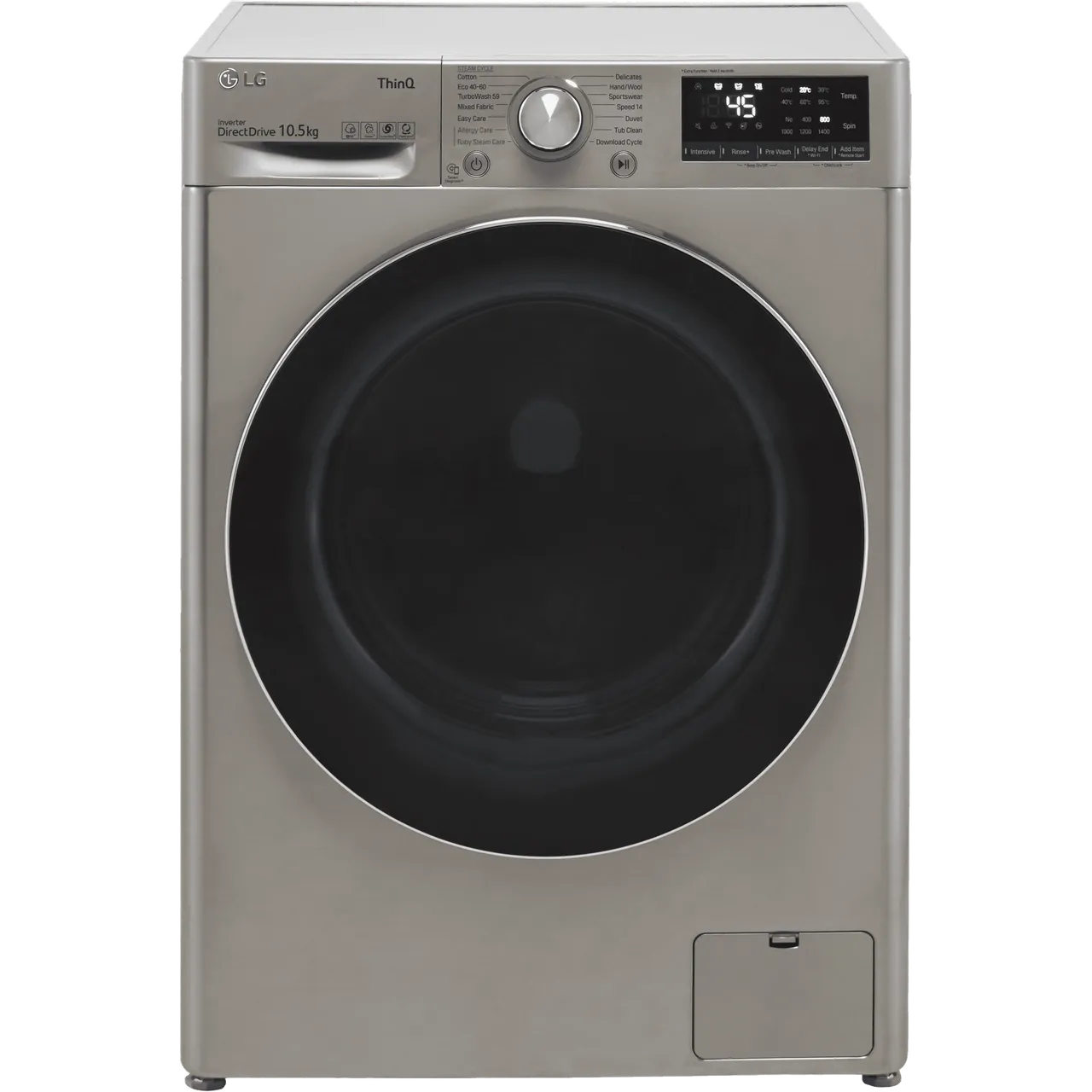 Brands to consider: Bosch Serie 8 WiFi, Bosch Serie 6 i-Dos WiFI, LG V7 WiFi, Miele W1 WiFi, Samsung Series 5+ WiFi, Samsung Series 6 WiFi, Hoover H-Wash 500 WiFi
13. Smart Dishwasher
Smart dishwashers allow you to get your dishes cleaned to perfection without going through the hassle of having to scrub them clean manually. They have an edge over regular dishwashers as they are more efficient and can prevent things that are prone to happen in regular dishwashers such as the redeposit of food particles on dishes. 
Smart dishwashers have numerous features to make cleaning easy and effective. It has bottle jets in the top compartment to thoroughly clean bottles, a compartment for flat dishes, LED lights to increase visibility and allow easy monitoring, filters to remove food particles, water recycling reservoirs and various other features which make this machine perfect for everyday dishwashing. 
The device can be connected to wi-fi which enables easy control and is also compatible with voice control. You can also receive notifications on your device if you are running low on detergent or when there is a malfunction or leak. You are also alerted when a wash cycle finishes so you can withdraw your clean utensils.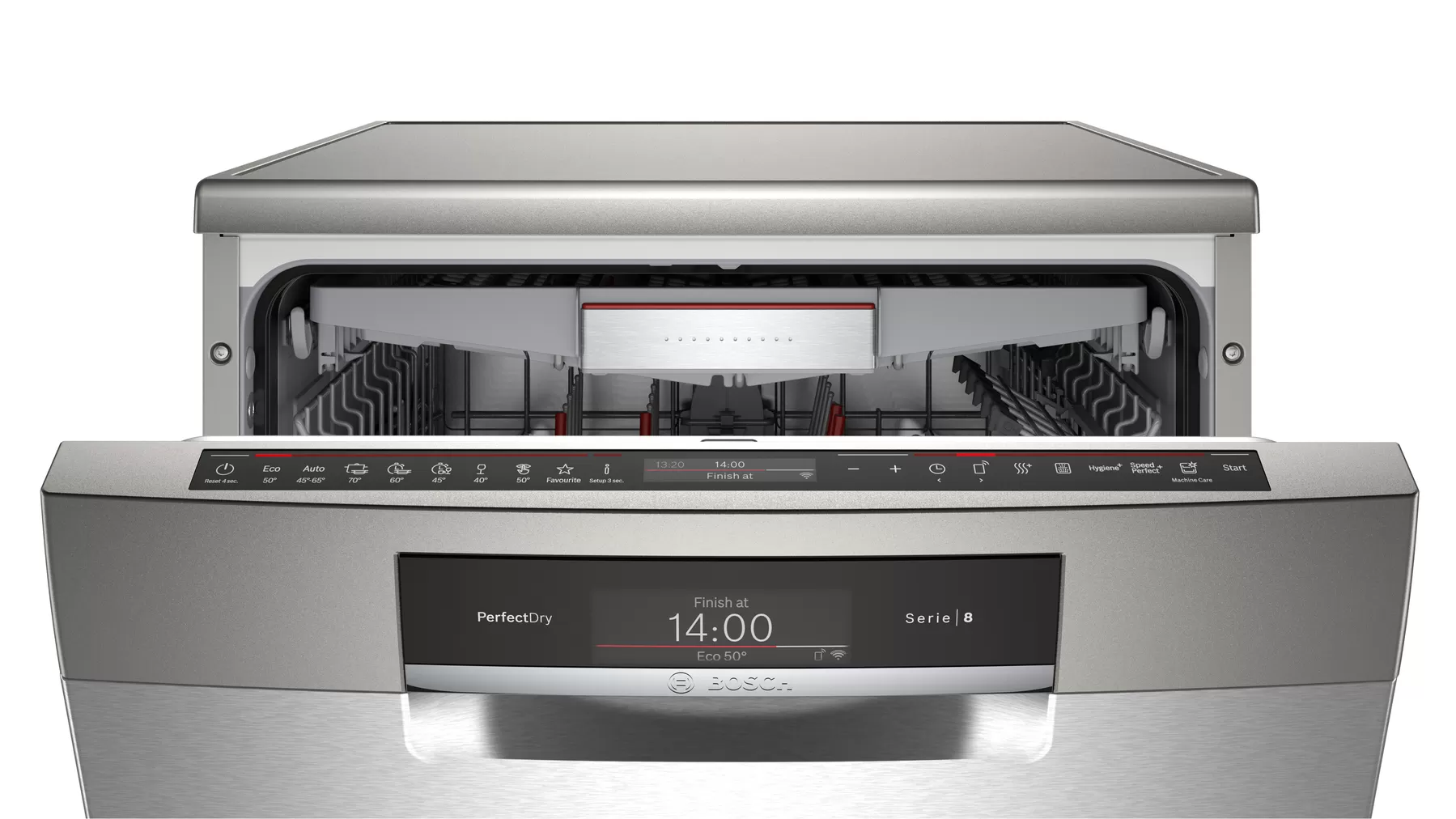 14. Smart Oven
Smart ovens allow convenient heating and baking by granting the user easy access to the controls through a cellular device and providing numerous features which make food preparation efficient and ideal. Using the smart oven, you can choose from a variety of recipes from recipeworld and send it directly to your oven for it to adjust the settings automatically. 
These devices are wifi enabled, so you can access them even remotely. They have a touch display which enables easy interaction with the device, and automatic cleaning system which spares you the hassle of having to clean the microwave yourself. The oven preheats super efficiently, saving you time. The oven has various presets which can be adjusted in accordance with various types of dishes. 
Brands to consider: Sense Premium C2600 pyrolytic oven, Siemens iQ700 series, SMEG preheat over, Bosch Serie 8 Oven
15. Smart Smoke Detector/Gas
Smart smoke detectors are handy and essential safety devices which can notify you instantly in case of a fire hazard. They are super easy to install and even easier to operate. The device can be accessed through an application on your phone. In case smoke is detected by the detector, you receive audio alerts, often with helpful instructions on what to do instead of just a siren, and you are also informed on what seems to be the problem on your smartphone.
Through this device you are notified of which alarm went off and often even the intensity of the smoke detected. You are also notified of battery levels so you can recharge the device accordingly. Smart smoke detectors can also be connected to other systems around the house such as the ventilation system in order to automatically take action to keep you safe. 
16. Smart Electric Smoker
Smart electric smokers are a delicious way to prepare your meals with a yummy, smoky flavour. These devices have insulated, double wall construction in order to cook your meals to perfection. Smart electric smokers are super easy to operate through a digital interface consisting of an easily readable blue LED display. 
They also have a detachable food thermometer which allows you to monitor the temperature inside the smoker at all times and adjust it accordingly. Some electric smokers also have remote control features which allow you to make adjustments from a distance. This device is perfect for making yummy smoked dishes in your kitchen!
Brands to consider: Char-broil deluxe black digital smoker, Masterbuilt, Smoke Hollow
Bringing it All Together with Smart Speakers or Displays
Devices like Amazon Echo Show or Google Nest Hub are the maestros of the smart kitchen orchestra, offering a central point of control. They sync with all the smart appliances, providing alerts, updates, and controls, all while you chop, stir, and fry.
In the modern home, a kitchen equipped with these smart appliances is not just a showcase of technology but a transformation of everyday life into an experience that's more streamlined, personalized, and connected. As smart homes evolve, the kitchen remains a prime space for innovation, with these appliances leading the culinary charge into the future.
ZG