In our previous article Best Motorised Unicycles and Self Balancing Smart Scooters, we looked at 5 of the best motorised electric unicycles or sometimes known as monocycles. We revisit this again looking mainly at unicycles and how they compare with one another.
Some of the best and greatest ideas start small, this one starts with one wheel.
Great inventions leave us wanting more. The monocycle is one such invention. A motorised version of the unicycle, this new and improved version has a motor to drive the wheel working together with sensors to keep it self balanced and moving forward and backward when you want it to. No more trying to balance a unicycle and trying to stay in one place.
As it only has one wheel, steering it is a no brainer. Simple shift the weight of your body to the direction you want it to go while learning forward or back slightly to more forward or back. Slanting to the right makes it turn to the right and slanting slightly to the left makes it go left. Once you are familiar with the personal transporter, you can even perform neat tricks like jumping up or down kerns and steps.
What To Look For in a Monocycle
Motor Power – indicates the torque available to start you off quickly. More power means accelerating from standstill with ease. A bigger more powerful motor will naturally pull more weight. If you are a big and tall rider, consider monocycles with more power.
Distance – the typical range per full charge depends on the power of the motor and the capacity of the battery. Other factors such as terrain, surface friction and weight of rider may come into play but generally these monocycles go from 14km with a low capacity battery to 40km with a high capacity battery per charge.
Battery Size – the capacity of the battery determines the size and weight of the unit. The bigger the capacity, the bigger and heavier the unit. It also means you can cover more distance if you have a high capacity battery compared to a lower one. Still, even with a small battery, it is capable of covering a distance of up to 14km, which is a minor trade off if you intend to lug the unit around a lot.
Wheel Size –  the typical wheel size ranges from 12-inch to 16-inch. The more common wheel size is 14-inch. The bigger the better it is at riding over bumps and small ditches. You may find it harder getting over even small obstacles with a small wheel. For most of its intended applications, these monocycles are most likely used on sidewalks and pavements so do take that into consideration too.
The Fancy Stuff – not essential but certain manufacturers are starting to add accessories like USB charging port, Bluetooth Speakers and make controls available over App to their monocycles. This does not make the monocycle any faster or go further, just more fancy.
These are larger more robust motorised unicycle. While it only has one wheel, with a wheel this size, it can manoeuvre over rough terrains, cobbled streets and even take on the road to kerb side steps. Here is our line-up:
The black model with blue LED lights give the impression of the cycle used in TRON Legacy. If they combine this with a hand operated model, we are looking at a human bike of sort :). Embeded storeaway handle is a nice touch. All black with blue circular LED completes the sleek look. White and equally cool option also available. Mid size battery at 264Wh gives a balance of range per charge to charging time and weight.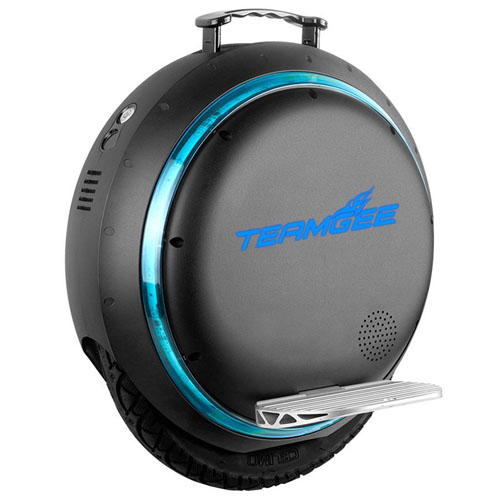 Max Speed: 18km/h when speed is over 12km/h an audible alert will sound and the monocycle will automatically slow down
Max tilt: 15°-30°(depends on rider's weight)
Distance: 30-35km(depends on rider's weight, road conditions etc) – LONGER RANGE
Max load: 120kg
Power and Battery : 350W from 264Wh Lithium-Polymer battery. When battery is lower than 10% the monocycle will slow down and stop. 4 LED battery indicator. – HIGH CAPACITY BATTERY
Charging Time: About 90-120 Mins (90 Mins to 80%)
Dimensions & Weight: Height:45cm, Length:39.5cm, Max Thickness:17cm and Min Thickness:7cm. Net Weight: 10.2kg
Tire Diameter: 14″/36cmv,Distance between Pedal and ground:112mm
This entry level monocycle has a 350W power motor to drive its 14-inch wheel using a low capacity 132Wh battery. With all things being low, the price tag is also kept low and affordable. It may not have the bells and whistles like LED lights or Bluetooth speaker, it does come with a removable training wheel and stability strap as well as a bumper padding strip to make learning to use the monocycle easier. It comes in five different colours so there is bound to be one that suits your style.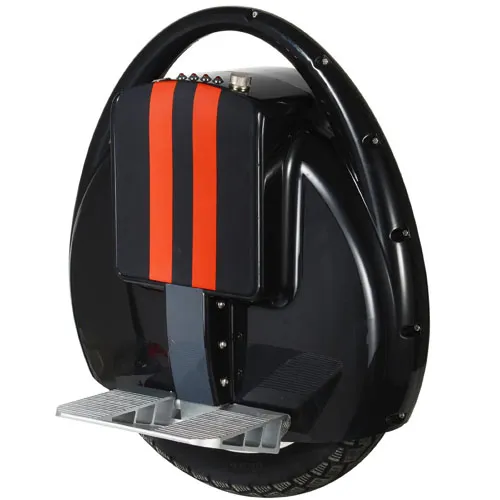 Max Speed:18km/h. At speed exceeding 12km/h alert will sound and motor automatically slow down
Distance: 15~18km(depends on rider's weight, road conditions etc)
Max load:120kg
Power and Battery: 350W from 132Wh Lithium- polymer battery. When battery is lower than 10%, it will slow down and finally stopped working. 4 LED battery indicator.
Charging Time: About 45-60 Mins (30 Mins to 80%) – FASTER CHARGING TIME
Dimensions & Weight: Package Weight:12kg; Height:45cm;Length:39.5cm, 9.8kg
Colours available: black, blue, red, white or yellow.
Tyre Size: 14-inch
Another small monocycle with a 14-inch wheel and low capacity battery the Moonwalk HX redeem itself with Bluetooth connectivity, on board speaker and swappable battery. The low capacity battery at 132Watt Hour is detachable so you can have a spare battery waiting to swap over when the unit in use is depleted. Moonwalk HX has a USB charging port to charge your mobile device. Pair the onboard Bluetooth speaker with your smartphone and enjoy your tunes while you glide.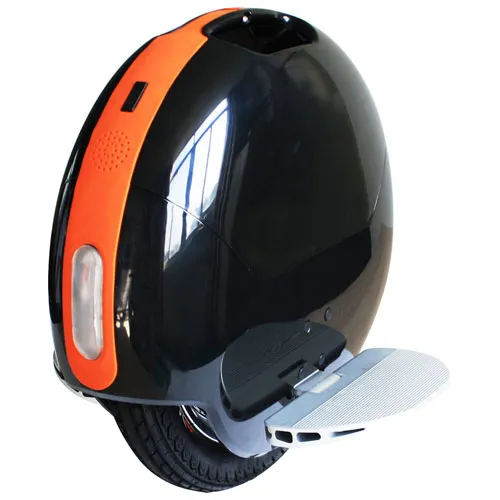 Max Speed: 18Km/h
Climbing angle: 45 Degree (In view of unicycle protection, the suggested is within 15 degree.)
Range per charge: 20Km
Max load: 120Kg
Power and Battery: 350W full cupper motor. Voltage: 60V.132Wh lithium battery,
Charging Time: 60 minutes – FASTER CHARGING TIME
Dimensions & Weight: Height 410mm, Length 380mm, Width 160mm, 9.8kg
Tyre Size: 14-inch
Colours available: White (with Orange Stripe) or Black (with Orange Stripe)
The IPS 191 has the highest capacity battery, coupled with a 1000Watt motor output and 16-inch wheel, makes this the fastest, biggest range and longest battery life in our list. It also weighs the most at 13.9kg but if you can forgive the weight, there is plenty more play time with the IPS 191 covering a range of up to 40km per charge. It does however take a longer time to charge up (3 hours) that high capacity battery (340Wh).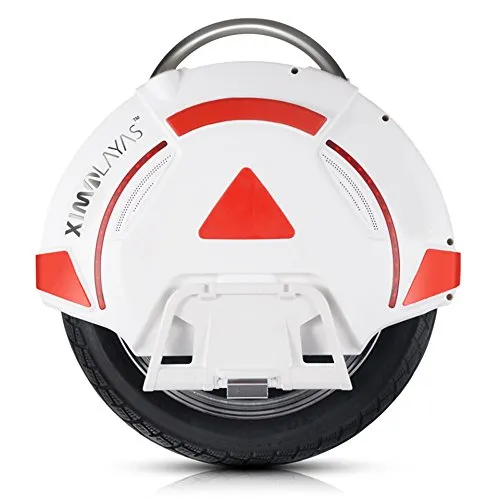 Max speed: 30km/h
Climbing limit: 30°
Range per charge: 40km – LONGEST RANGE
Max load: 120kg
Power and Battery: 1000W motor output, 340WH lithium battery – HIGHEST CAPACITY BATTERY
Charging time: 3hrs
IP level: IP65
Dimensions and Weight: 472*182*502mm, 13.9kg – HEAVIEST
Tyre Size: 16 Inch – BIGGER TYRE
The IPS with 1000W power output comes in two variant, the IPS121 and IPS122 with battery capacities at 269Wh and 340Wh respectively. This is the second IPS monocycle with 16-inch wheel. Depending on the model, with the higher capacity battery, the monocycle gets a chart topping range of 40km. See different range and charging time below.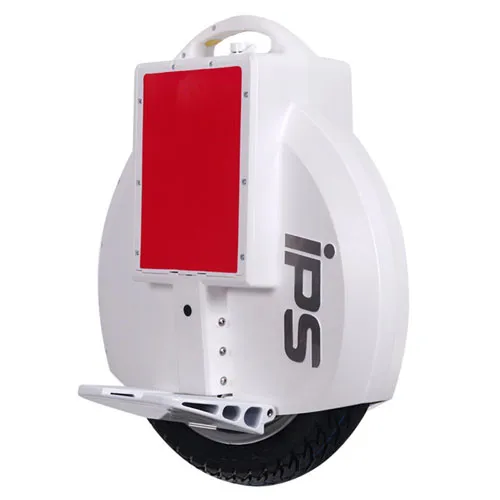 Max speed: 19.9km/h
Climbing limit: 30 degree
Max load: 120kg
Power and Battery capacity: 1000W power output, 260WH/340WH battery capacity
Range per charge: 30km/40km – LONGEST RANGE (IPS122 model)
Charging time: 2hrs/3hrs
IP level: IP65
Dimensions and Weight:450*154*507mm, 13.4kg
Tyre Size: 16 Inch – BIGGER TYRE
Available colours: Black or White
FASTWHEEL offers three variant, the EVA-Classic (130Wh), EVA-Pro (260Wh) and EVA-Super (312Wh) each with different capacity battery. See comparison table below for range per charge and charging time. The shell is made from high resistance, flexibility and durability plastic. It has a 450Watt output motor driving a 12-inch wheel that can clock up to 18km/h or 20km/h speed. The maximum speed is adjustable via App for Android OS or Apple iOS over Bluetooth. All said, it does have the coolest looks and while it is small, it maintains the heigh to incorporate the handle in its design making it more oval than round.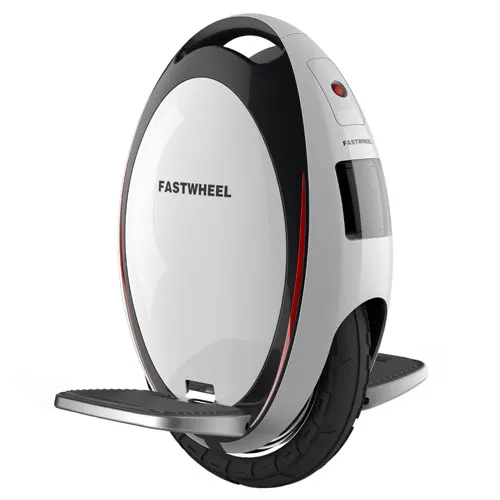 Battery: 130wh
Cruising Distance: 14km~18km
Charging Time: 60mins
MAX Speed: 20Km/h (Can be adjusted by APP)
MAX Load: 100Kg
Battery: 260wh
Cruising Distance: 28km~32km
Charging Time: 120mins
MAX Speed: 20Km/h (Can be adjusted by APP)
MAX Load: 100Kg
Battery: 312wh
Cruising Distance: 34km~38km
Charging Time: 180mins
MAX Speed: 20Km/h (Can be adjusted by APP)
MAX Load: 100Kg
Power: 450Watt output motor
Tyre Size: 12-inch – SMALLEST WHEEL
The new AirWheel X3 motorised unicycle is available in White (with Red) and Black (with Red) with both looking smashing. It comes with a small capacity 132Wh battery so can only cover distances betwee 4-6 miles per charge. With a smaller battery also meant quicker charging. It only takes 1 hour to fully charge the battery. The unit is also one of the lightest compared to others with higher capacity battery. If you are looking to only do short distances and value compact and light weight over anything else, the AirWheel X3 is for you.
Speed: 12 mph speed
Range per charge: 4 – 6 miles
Power and Battery: 400 Watt Motor 132 Watt battery
Charge Time – 1 hr – QUICK CHARGE TIME
Rider Weight Limit – 22 stone / 300 pound / 136 kg
Weight: 9.8kg
Tyre Size: 14-inch wheel
The classic Volkswagen Beetle of monocycles, the IPS132 and IPS133 with 14-inch wheel is the entry level unicycle from IPS. The lower price tag makes it affordable. The design is nothing to shout about but just by looking at it, you know it is going to get the job done.
This 14-inch IPS self balancing monocycle comes in two variant depending on the size of its battery. The IPS132 and the IPS133 have the 130Wh and 260Wh lithium battery respectively. With a higher capacity battery you can obviously go further with a single charge but it does mean costing more, having a heavier unit, taking longer to fully charge the battery and being slightly slower as it is driven by the same motor.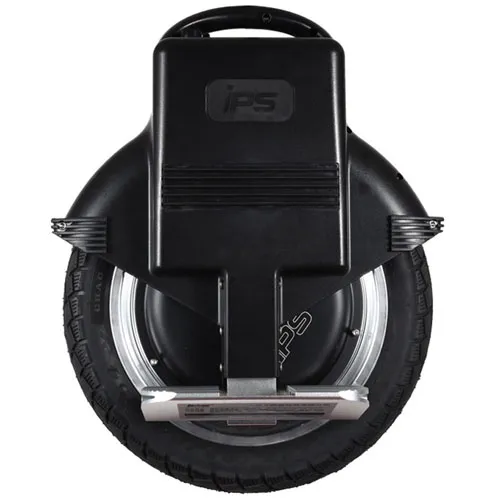 Model:IPS132+/133+
Max speed: 30km/h
Climbing limit:30°
Max load: 120kg
Power and Battery capacity: 800W motor output powered by 260WH/130WH battery
Endurance: 30km/15km
Charging time: 2hrs/1hr
Charger voltage: 67.2V/2A
IP level: IP65
Dimensions and weight: 382*168*481mm, 10.5/9.9kg
Tyre Size:14-Inch