Small kitchen appliances that not only work great but looks good too. We explore amazing designer kettles and toasters that help make a bold statement in your kitchen.
Matching kettle and toasters are all the rage at the moment, they definitely set your kitchen apart from the rest.
These are the appliances that you use day in, day out and is a major part of the kitchen so why settle for plain beige or white boxes. Spice up your kitchen with contemporary designs, modern statements or retro styles with one of these kettle and toaster sets. Manufacturers offer plenty of colour choices to match whatever kitchen or even better, if you have bigger appliances like fridge freezer, microwave or dishwasher and wants a grand colour scheme and style to suite all of them.
Some fine examples of matching designer kettle and toaster sets from KitchenAid are shown below:
---
KitchenAid Toaster & KitchenAid Kettle on Amazon
And if there is not enough to convince you, here is a set of retro styled kettle and toasters from Russell Hobbs to wet your appetite.
---
Top 12 Best Kettle & Toaster Sets
To make it easy to choose, we group the kettle and toaster sets into the following catergories: retro, modern and contemporary.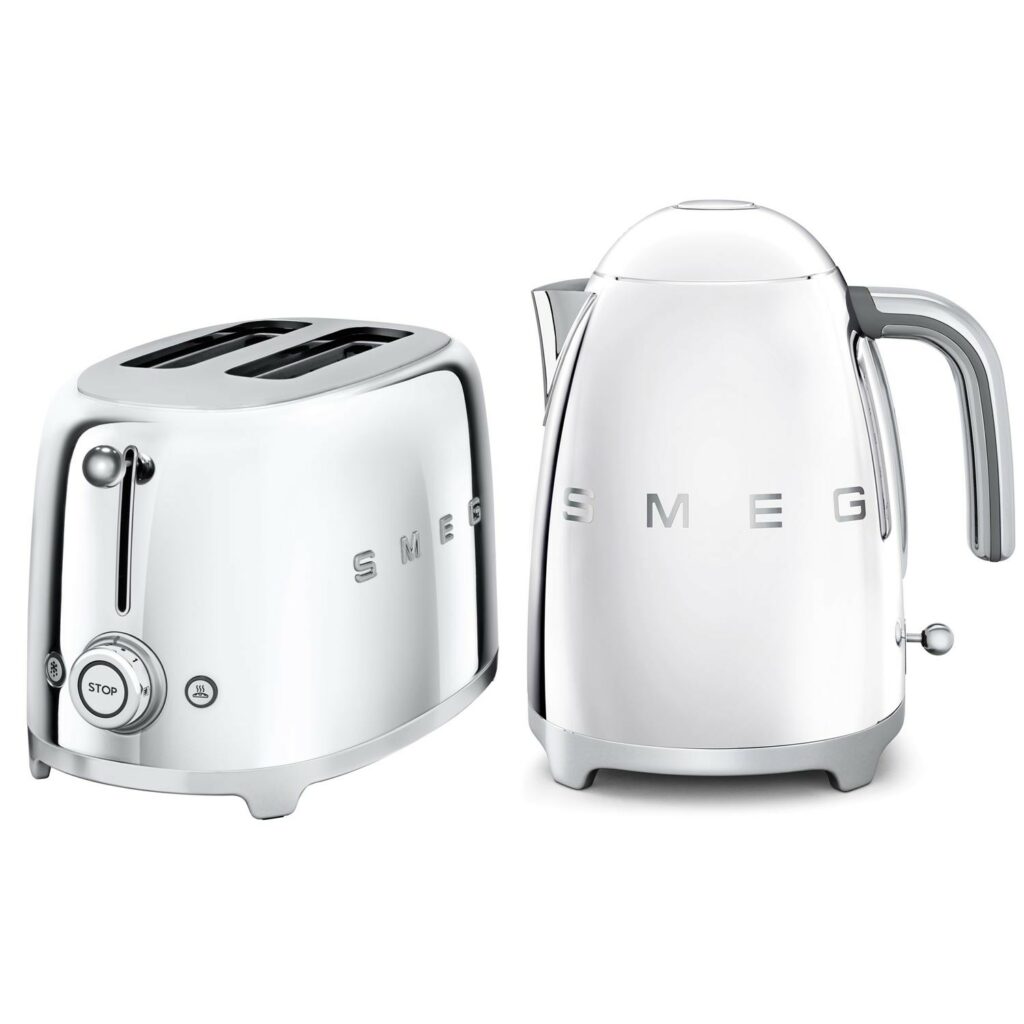 Unmistakable design from the renowned fridge maker, SMEG offers 50s retro design in a range of colours to suit any kitchen. SMEG offers their 50s inspired retro kettle and toaster sets in 7 different shades. The kettle has a whooping 1.7 litre capacity, that's up to 6 cups with auto shut off function at 100°C and concealed heating elements. More advanced variable kettle lets you set your desired temperature from 50°C to 100°C to suit your cup of brew. Especially useful for those specialty tea leaves. For the toaster, you have a 2-slice or 4-slice option with clever removable racks for filled sandwiches, extra wide slots, illuminated controls, bagel function and that all iconic SMEG logo.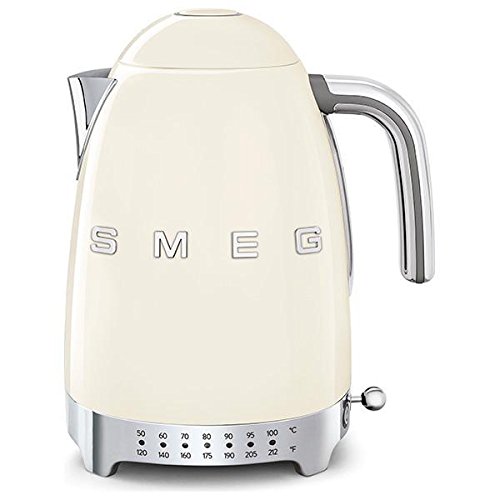 Retro kitchen design won't be complete without one or a few of these SMEG electrical appliances.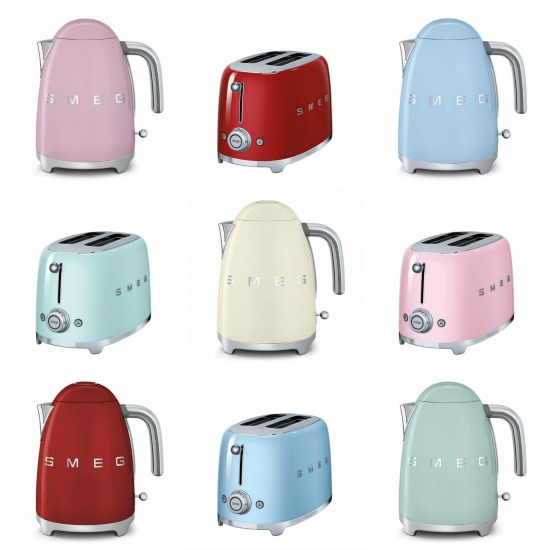 ---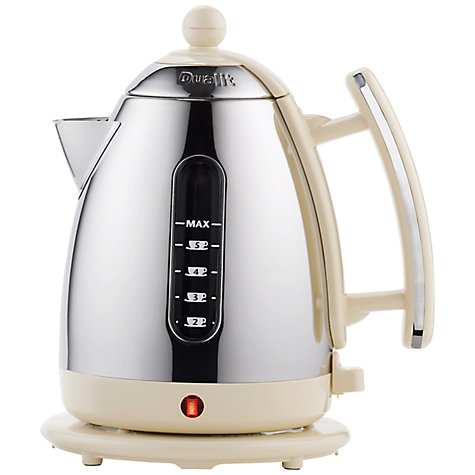 This English Heritage inspired cordless jug kettle with a traditional dome shaped top and integrate hinge makes pouring and refilling easy. The top knob and handle are heatproof. Inside, you find concealed elements that quickly heats up water and for added safety has an auto cut-out function. The jug kettle comes with 1.5 litre of capacity. For matching retro looking toaster, pick the 2 or 4-slice electric toaster in canvas white, metallic red or black.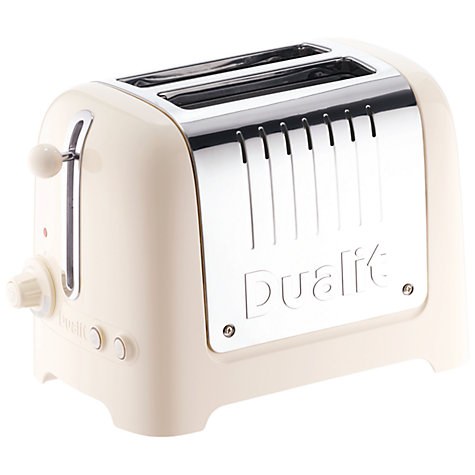 ---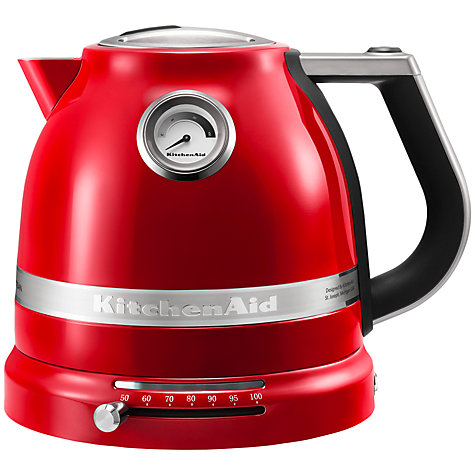 Well know for its mixers, if you have one of the KitchenAid Artisan mixers, then you might consider matching toaster and kettle. Given that KitchenAid is branching out to small electrical appliances other than mixers, you can enjoy the same cast iron goodness in a blender, food processor, espresso maker, cook processor and more. Given its wide range of colours, there is bound to be one that will match your existing mixer or simply pick a colour and stick to it.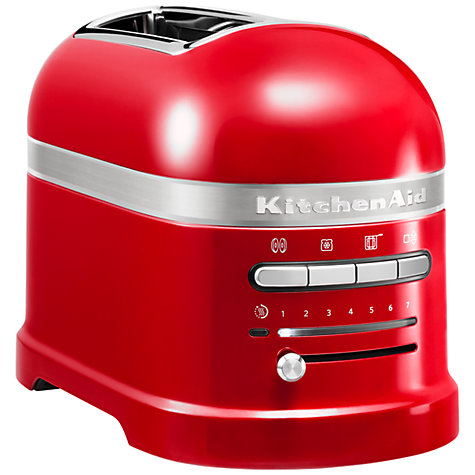 A four slice option is also available.
---
Available in black or white, the Brillante Jug Cordless Kettle has 1.7 litre capacity, a tapered top with a small unhinged removable cover and unique polygon design all over the body. For added safety, it has three levels of protection, automatic shut down when the water boils, thermal cut-off and auto shutdown when lifted from the base. Matching 4-slice toaster has defrost and warming function, extra wide slots and high lift eject as well as user adjustable electronic browning level complete in faceted black or white exterior. DeLonghi calls this a touch of chic 50s Italy.
---
The award winning Architect range has been around for a while and we still can't get over how simplicity can be so appealing. Spotting contemporary industrial inspired look, its has clean and smooth lines and curves. The all-chrome and polished steel kettle is available with black, canvas white or grey trim with a capacity of 1.5 litre. The 2-Slice or 4-Slice toasters are also available in the same colour scheme. But different coloured panels can be attached onto the sides and top of the kettle and toaster to mix and match with your kitchen decor, although it is hard to see why one would do that. We rather like the canvas white and polished steel pair below.
---
Love it or hate it, this beehive shaped kettle and matching toaster from Delonghi offers a chic retro feel and is available in high gloss champagne, gray, white or black. The kettle has 1.5litre capacity and comes with a maximum power of 3000 Watt for quicker boiling. The Scultura toaster has retro control dials, indicator, levers and easy access buttons for either sides of the 2 + 2 slots so you can set them up for his and her preferences. It also has a dedicated bagel setting and adjustable width slots.
---
Distinta's modern lines and fresh colours makes the kettle toaster combination a must-have for those who wants an edge in their kitchen. Colour options include Copper, Black, White and Bronze. For those who wants more than just kettle and toaster, you can also get matching filter coffee maker and espresso maker coffee machine, an ultimate kitchen's dream team. The kettle has a big 1.7 litre capacity while the toaster features independent controls on either sides for different settings with separate knobs, buttons, eject lever and indicator dials.
---
The Icona Elements is not very different from the Distinta range but it comes with a more vintage feel. The cordless kettle has a 1.7 litre capacity with three level safety protection; auto shut off, thermal cut-off and auto shut off when the kettle is lifted from its base. The 4-slot toaster has all your usual stylish retro controls with two independent slot functionality and better controls. You may choose his or her settings or breakfast or tea different browning levels pre-set on each side. Colour options include matching cloud white, ocean blue or flame red (featured below).
---
These Breville (or Sage in the U.K.) Tea Maker Kettle and Smart Toaster pair take the business of boiling water and making toast to new heights. The tea maker is made of glass with built-in tea basket that can be lifted or lowered depending on your preferred strength or type of tea. It has five pre-set tea settings (green, white, oolong, herbal or black tea) for the best cup of tea. The whole tea making science involves the understanding of the type of tea and the way to brew it, including the right temperature and steeping time. The tea basket down automatically and when the optimal steeping time is up, it returns to the up position. There is also mild to strong tea strength setting to manually adjust your cuppa just the way you like it. The programmable LCD, auto start and keep warm features makes this a smart tea kettle.
ALSO: A standard metal body Smart Kettle is also available if this is not your cup of tea.
Next is the smart toaster with digital buttons. The quick look and a bit more function helps you see how brown is your bread and should it need a little more time by raising and lowering the carriage without stopping the cycle. The carriage is fully motorised so the lowering and raising of the toast is completely silent. On top of that, you get a count down indicator that lets you know how long it has left before your toast is ready and the self centering extra wide slots takes any cut of bread including crumpets and bagels.
---
Curve and Impression range are two of Breville's new kettle and toaster sets. The body of the kettle and toasters spot a contemporary yet minimalist design. The kettle holds up to 1.7L of water and illuminates while boiling. It has a fast boiling element with 3000W power for rapid boiling times. The elements are concealed for easy cleaning. The surface is finished in high gloss with contemporary texture complemented with refined chrome and copper colour accents and handle with a premium and stylish design. The matching 4-slice toaster has illuminated buttons when in use, variable browning control, variable bread width slots, reheat & defrost function, extra high lift for easy removal and mid-cycle cancel button. The 2 + 2 slots can be operated independently but there is only one set of toast colour control for both. While other colours are available red, cream and black, each with chrome accent, we like the glossy white version as it comes with refined copper (rose gold) handle and levers.
---
Available in white, red or black, the Avvolta has a contemporary design. On the body of the kettle and toaster are vortex lines in continuous motion. It has an avant-guard, modern and fluid look to make a bold statement in every kitchen. The rapid boil kettle has capacity for up to 1.7L of water. It also has three level safety protection system to keep the home and family safe. It will automatically stop when the water boils. It will also shut down when lifted from the base automatically and finally, it comes with thermal cut-off that stops the element from getting too hot. Next we have the 4 slice toaster in matching design with chrome trips, levers and dial. It comes with an indicator window and three buttons for cancel, defrost, and re-heat. Unfortunately, while you can operate 2 slots independently of the other, you can only set one temperature or browning control for both of them. An extra lift position allows you easier access to smaller pieces of bread or bagels, whilst neon indicators keep you informed of the current settings.
---
The Prism kettle is available in two different shapes, the traditional kettle (shown below) and a bigger capacity and taller jug kettle, a more standard shape among modern electric kettle. However, the prism effect on the shell of the kettle and toaster is nothing short of cutting edge. The prism effect is achieved not only with the prism pattern but dual texture finish; gloss and matt. The handle, lid top, power lever and base are finished in brushed chrome. The traditional kettle takes up to 1.5 litre of water. Next, the four slice toaster makes for a nice matching addition with high lift function, variable browning control for each side, illuminated buttons for cancel, reheat and frozen function. The kettle and toaster set is available in black, white, blue, green, yellow or orange.
---
Note that all kettles featured above are cordless and have a 360 degree rotational base while the toasters have removable crumb trays for easy cleaning.
Go Beyond Kettle and Toaster – Other matching small appliances
Take it one step further; why not consider matching Espresso Machine, Drip Coffee Maker, Juicer, Blender, Food Mixer or Food Processor. Depending on the range, you can go beyond kettle and toaster.  Here is a quick list:
If you have other matching small appliance range that you have come across, please feel free to share with us here.