Creating a sustainable and eco-friendly home has become a growing trend, spurred on by our collective recognition of the environmental challenges we face globally. Not only does a green home promote a healthier lifestyle, but it also aids in the preservation of our planet. We'll explore the practical ways you can build and continue living in an eco-friendly and sustainable home in our ultimate guide.
We have broken down our ultimate guide to sustainable and eco-friendly home and living into 6 major categories.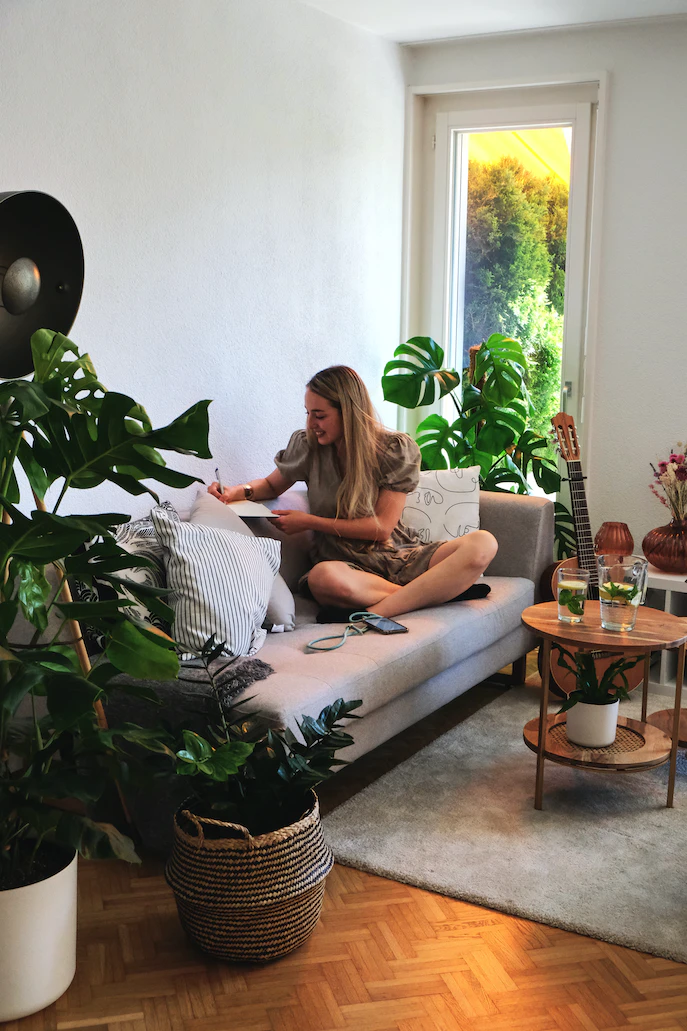 A. Be Energy Efficient
1. Be Energy Conscious
Turn off lights and unplug electronics when they're not in use. Use energy-efficient appliances and consider a smart thermostat to regulate energy use.
2. Invest in Solar Panels with Home Energy Storage
Solar panels are a highly efficient way of harnessing the energy of the sun to provide electricity for your home. Although there's an initial cost, the long-term savings are considerable, reducing reliance on non-renewable energy and significantly lowering your carbon footprint.
These systems harness renewable solar energy and store excess power for later use. Some systems can even integrate with your home's electrical grid, allowing you to sell excess energy back to the utility company.
3. Insulate Your Home
Proper insulation is key to reducing energy consumption. By insulating your walls, roofs, and floors, you can maintain a more consistent internal temperature, reducing the need for heaters and air conditioners.
4. Use Energy-Efficient Appliances
Opting for Energy Star-rated appliances can significantly reduce the amount of electricity your home uses. These appliances are designed to be more efficient and to use less energy while performing the same functions as non-rated appliances.
5. Opt for Energy Star-Rated Windows and Doors
Along with energy-efficient appliances, consider installing Energy Star-rated windows and doors to improve your home's insulation and further reduce energy costs.
6. Use LED Lights
Replace traditional incandescent bulbs with light-emitting diode (LED) bulbs. They last longer and use a fraction of the energy, which can save money and reduce your home's carbon footprint.
7. Install Energy-Efficient Windows
High-quality, energy-efficient windows can significantly reduce your home's heating and cooling costs. Double or triple-paned windows and those coated with a low-emissivity film can help keep your home insulated and cut down on energy costs.
8. Use Daylighting Techniques
Design your home to take advantage of natural light, reducing the need for artificial lighting during the day. Skylights, light shelves, and strategically placed windows can help maximize daylight.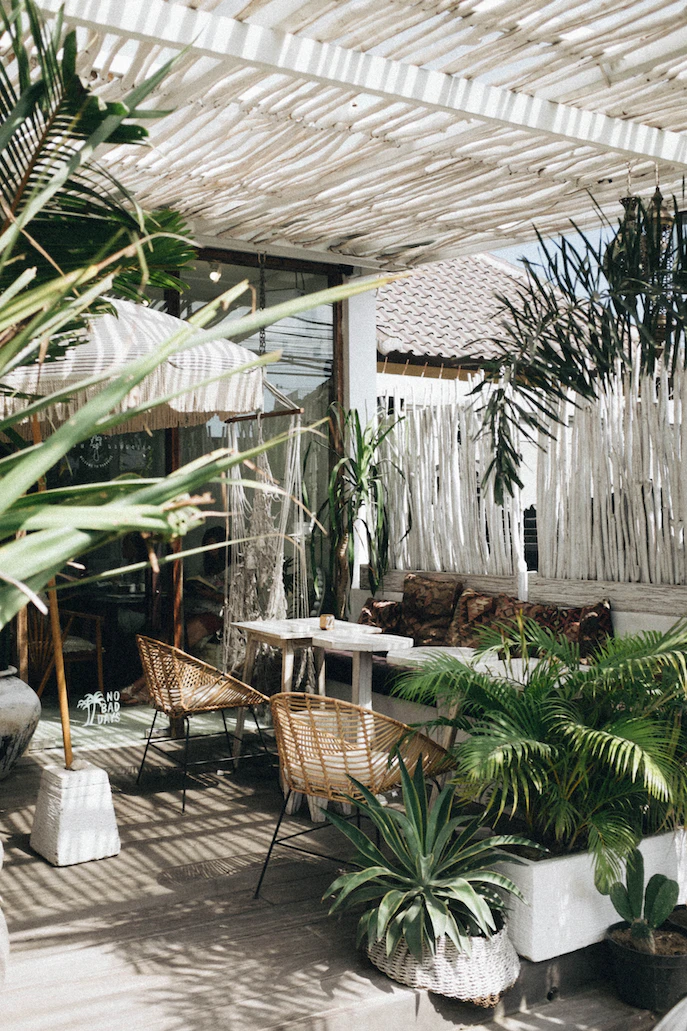 9. Plant Trees Strategically
Plant trees around your home to provide shade in the summer and windbreaks in the winter. This can help regulate your home's temperature, reducing the need for artificial heating and cooling.
10. Consider a Tankless Water Heater
Tankless or on-demand water heaters heat water only when it's needed, which can significantly reduce energy consumption and lower your utility bills.
11. Install Ceiling Fans
Ceiling fans can help circulate air in your home, reducing the need for air conditioning in the summer and helping distribute heat in the winter. A fan is way more efficient than an air conditioning system and work instantly to cool the room. Open the windows on a hot day to let the cool air in.
12. Use UV Blinds and Curtains
UV blinds and curtains are a fantastic, energy-efficient solution to keep unwanted heat out of your home, particularly in the hotter months. These window coverings are designed with special fabrics or coatings that reflect or absorb UV radiation from the sun, helping to significantly reduce heat transmission into your home. By preventing sunlight from directly entering and heating your rooms, you can decrease the reliance on air conditioning, leading to lower energy consumption.
B. Water Conservation to Help The Environment
Lowering water consumption not only helps the environment but reduces your water bills too.
13. Install Low-Flow Fixtures
Low-flow showerheads, toilets, and faucets can help reduce your home's water usage. Some modern low-flow fixtures can reduce water consumption by up to 50% without impacting performance.
14. Implement a Rainwater Harvesting System
Collecting and using rainwater can significantly reduce your reliance on municipal water. Rainwater can be used for gardening, flushing toilets, and washing clothes.
15. Xeriscaping
If you live in a dry area, consider xeriscaping—landscaping that reduces or eliminates the need for supplemental water from irrigation. This method uses drought-tolerant plants and promotes soil health.
16. Install a Greywater System
Greywater systems recycle water from showers, sinks, and washing machines for use in the garden or for flushing toilets, saving significant amounts of water.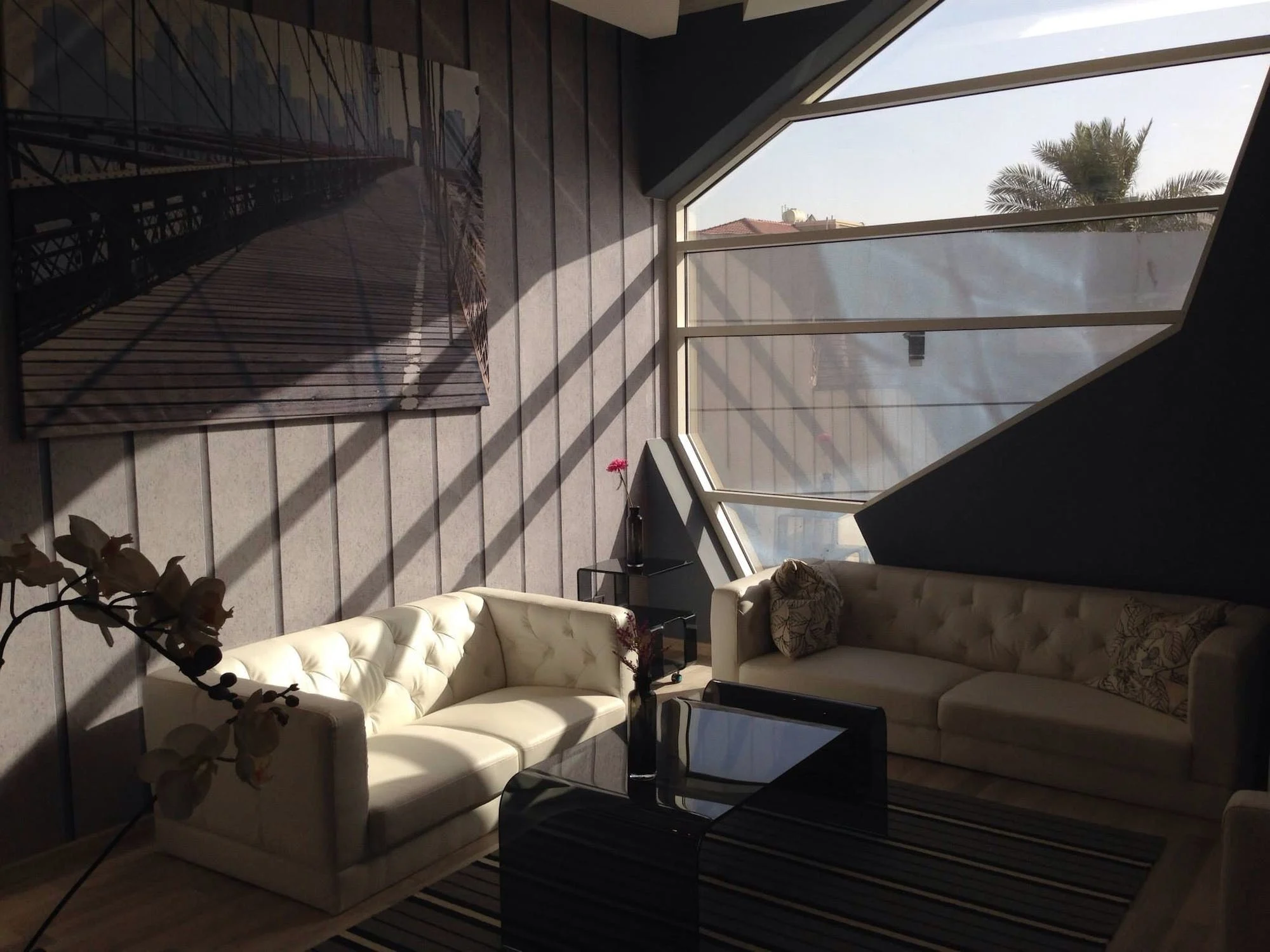 C. Sustainable Building Materials for Your New Home
If you are building a new home, choosing sustainable and eco-friendly building materials can significantly reduce the environmental impact of your home.
17. Reclaimed or Recycled Materials
Using reclaimed wood, recycled metal, or recycled glass can help cut down on construction waste and reduce the need for new materials.
18. Bamboo and Cork
Bamboo and cork are sustainable alternatives to traditional hardwood. They're renewable, biodegradable, and require less energy and water to produce.
19. Use Low VOC Paints
Volatile Organic Compounds (VOCs) are harmful to indoor air quality. Opt for low or no-VOC paints to reduce toxicity and improve the air quality inside your home.
20. Choose Durable, Long-Lasting Materials
Select materials that are durable and will stand the test of time for your home. Long-lasting materials require less frequent replacement, reducing the need for new materials and waste generation.
21. Choose Sustainable Flooring
Opt for flooring options like bamboo, cork, reclaimed wood, or linoleum, which are more sustainable and have less of an environmental impact than traditional hardwood or synthetic carpets.
22. Use Eco-Friendly Insulation
Choose insulation materials that are eco-friendly. Materials like cellulose, wool, and Icynene foam insulation have lower environmental impacts compared to traditional fiberglass insulation.
23. Use Permeable Pavement
Consider using permeable pavement for driveways and walkways. This allows rainwater to seep through the ground, reducing runoff and replenishing groundwater.
24. Install a Green Roof or Living Wall
Green roofs and living walls provide excellent insulation and help reduce the heat island effect in urban areas. Plus, they offer habitat for local wildlife and improve air quality.
D. Smart Home Technology for Eco-friendly Creds
Technology can help manage energy usage more efficiently. Smart and Programmable thermostats, energy-efficient lighting systems, and smart power strips can all contribute to a more sustainable home.
25. Implement a Smart Thermostat
Using a smart thermostat can help regulate your home's temperature based on when you're home and when you're away, reducing energy usage and saving money. Devices like the Google Nest or Ecobee learn your habits and adjust the temperature of your home automatically to save energy.
26. Smart Lighting
Instead of just switching to LED lighting to reduce energy consumption, take it a step further by introducing some smart into your lighting. Smart LED bulbs can be controlled remotely and can be programmed to turn off when you're not at home. Some even adjust the brightness based on the natural light in the room and change its schedule automatically according to the weather, sunrise and sunset times.
27. Smart Power Strips
These power strips cut off power to electronics when they're not in use, saving on phantom power draw.
28. Smart Water Leak Detectors
These detectors alert you to leaks in your home, preventing water damage and waste.
29. Smart Window Blinds
Smart blinds can be programmed to open or close based on the time of day or the temperature outside, helping regulate the internal temperature of your home.
30. Smart Appliances
Energy-efficient smart appliances can be controlled remotely and often have features that minimise their energy usage. These include refrigerators, washing machines, dishwashers, and more.
31. Smart Irrigation Systems
These systems regulate your home's outdoor water usage based on factors like soil moisture levels and weather forecasts, reducing water waste.
32. Energy Monitors
Devices like the Sense Energy Monitor connect to your home's electrical panel and provide real-time tracking of energy usage, helping you make informed decisions about how to save electricity.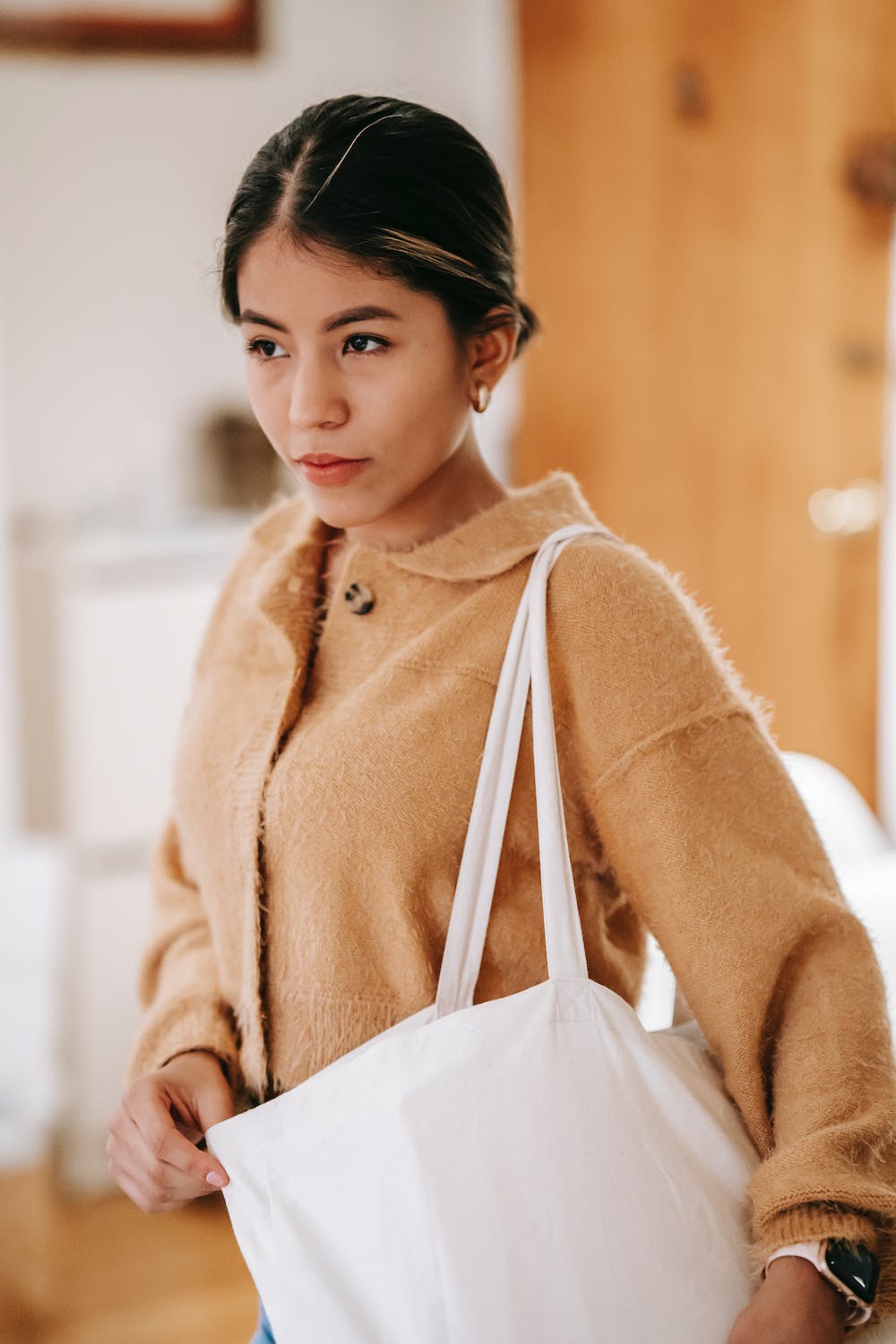 E. Composting, Recycling and Up-cycling
33. Reduce waste
Reducing waste is an essential part of sustainability. Before throwing something away, think about if it can be reused, repurposed, or donated. Items like glass jars, cardboard boxes, and old clothing can often find a second life.
34. Compost organic waste
Composting organic waste like fruit and vegetable scraps can reduce the amount of waste that goes to landfill and gives you a rich, natural fertiliser for your garden or plants. By composting organic waste, you can create nutrient-rich soil for your garden.
35. Recycle
If you can't reduce it to zero, recycle it. Make sure to recycle paper, plastic, glass, and metal to reduce the waste that goes to the landfill. Separate your recyclables according to your local regulations to ensure they can be processed correctly.
36. Minimise Food Waste
Plan meals, make shopping lists, and avoid overbuying. Use leftovers creatively, and compost any food scraps to help reduce food waste.
37. Purchase Second-Hand Furniture
Rather than buying new, consider buying second-hand furniture. This reduces demand for new products and keeps good quality items out of the landfill.
38. Choose Furniture Made from Recycled or Reclaimed Materials
This can significantly reduce the demand for new materials, helping to conserve natural resources.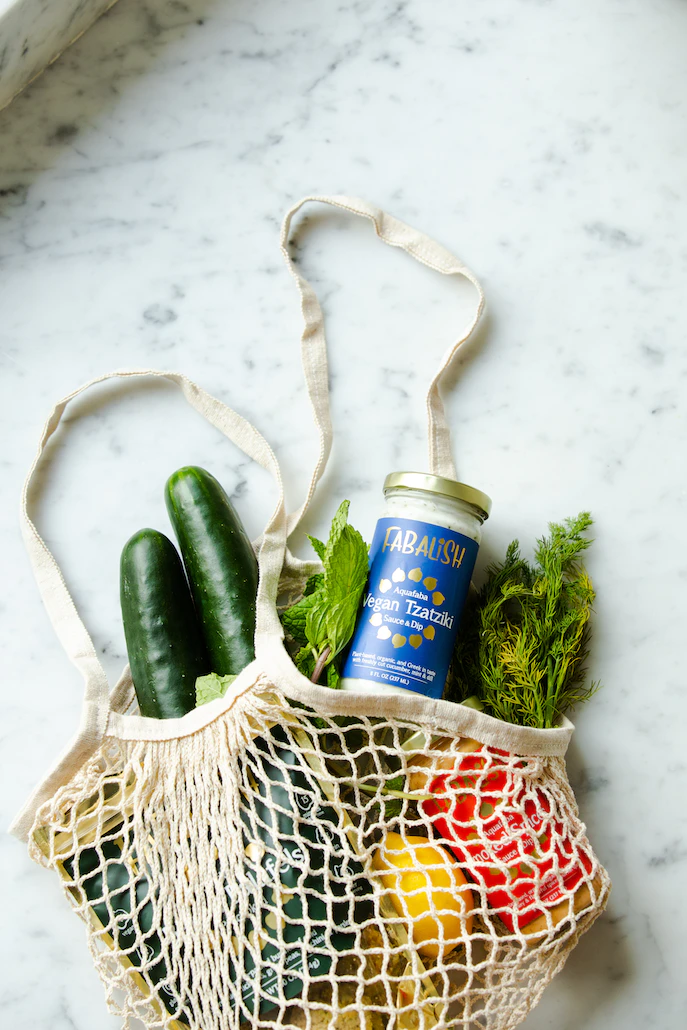 F. Sustainable & Eco-friendly Lifestyle
Creating a sustainable and eco-friendly lifestyle is not just beneficial to the environment but also to our health and wellbeing. Let's delve into the practical ways you can cultivate a more sustainable way of life.
39. Create a Home Garden
If you have space, consider planting a garden to grow your fruits, vegetables, and herbs. Home gardening reduces the need for store-bought produce, which often comes with plastic packaging. You can also enjoy home grown produce which are free from pesticides and herbicides which are harmful to our health.
40. Opt for Natural Cleaning Products
Many traditional cleaning products are harmful to the environment. Choose cleaning products that are biodegradable and made from plant-based ingredients.
41. Practice Minimalism
Less is more when it comes to sustainable living. By purchasing fewer items, you reduce waste and conserve resources. This also brings us to the next point, buy less and choose well
42. Buy Less and Choose Well
Try to reduce your consumption of goods. When you do buy, choose high-quality items that will last longer, and always consider the product's life-cycle – what resources were used in making it and where it will end up once it's no longer useful to you.
43. Use Natural Pest Control
Rather than relying on harmful pesticides, consider using natural pest control methods. These could include companion planting, biological controls (like introducing beneficial insects), and homemade repellents.
44. Buy Local
When possible, purchase locally sourced goods and materials. This not only supports the local economy but also reduces the carbon footprint associated with shipping goods long distances. Reduce the environmental impact of your food by shopping at farmer's markets or subscribing to a local CSA (Community Supported Agriculture) program.
45. Use Reusable Carrier Bags, Containers and Cups
Always have carrier bags handy for your shopping. Bring your own containers for takeouts and your own reusable mugs and cups for drinks.
46. Minimise Single Use Plastic
Avoid using single use plastic whenever possible .Reducing your use of disposable, single-use items is a great way to cut back on waste. Opt for reusable water bottles, coffee cups, shopping bags, and say no to plastic straws and cutlery.
47. Reduce Meat Consumption
Eating less meat, particularly beef, can significantly reduce your carbon footprint. Even just incorporating a few plant-based meals a week can make a difference.
48. Opt for Renewable Energy
If possible, use renewable energy at home. Many utility companies offer green energy options.
49. Consider Sustainable Travel Options
When planning a holiday, consider eco-friendly accommodations, travel off-peak if possible to reduce overcrowding, and always respect local ecosystems and cultures.
50. Utilise Public Transport, Walk, or Bike
Using public transportation, walking, or biking can significantly reduce your carbon footprint. If you need to drive, consider carpooling or purchasing a hybrid or electric vehicle.
BONUS: Support Ethical Brands
Support companies and brands that prioritise sustainability. Look for certifications like Fair Trade, Rainforest Alliance, or Certified Organic, which confirm a brand's commitment to ethical and sustainable practices.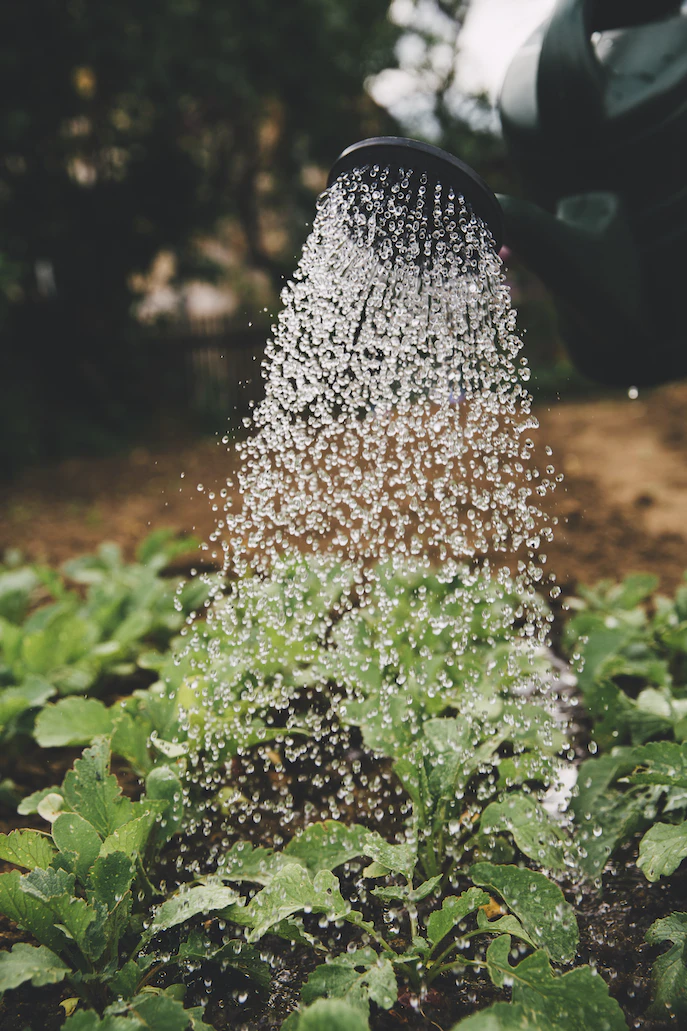 Final Thoughts
Creating a sustainable and eco-friendly home doesn't happen overnight. However, by making consistent efforts and choices towards sustainability, you can significantly reduce your environmental impact and create a healthier living space. Remember, every little change makes a big difference when it comes to protecting our planet. Come back to this ultimate guide or use it as a checklist as part of your own sustainable and eco-friendly home strategy.