Do you want to live a zero-waste lifestyle but you don't know where to start? You know how much of our plastic waste is going to the environment. You know how much it's causing harm. You want to be one of those people who make the planet earth a much better place to live in.
But going zero waste requires effort and commitment, and you might be having a hard time getting started. It's not that you don't care, all the information out there is just overwhelming you.
If you can relate to this personally then you've come to the right place. After reading this article, you will know exactly how to start living trash-free.
Why You're Having Trouble Starting
Bad habits are hard to break especially when we've been accustomed to them from a young age and when everyone around us is doing the same exact habits that we're trying to change.
I remember the first few months that I was trying to go zero-waste. I would go to the market with my eco bag and still go home with a bunch of plastics because the sellers would give them to me even if I said otherwise.
Most people have an all-or-nothing approach when it comes to living trash-free and this mindset is exactly why most zero-waste journeys fail. Like every other habit formation, doing small consistent changes is what will make that habit stick.
When you want to start the habit of eating healthy, you research and then plan out your meals accordingly. It's the same thing if you want to start the habit of reducing your waste. The first thing you can do is to educate yourself and then plan your next actions.
So let's start with the basics.
The 5Rs of Waste Management
Here is the thing, every minute, one million plastic drinking bottles alone are purchased throughout the world. This does not include the other plastic bottles to carry body or hair shampoo, hand wash and cleaning detergents and home cleaning products. Then there is the issue of the 5 trillion single-use plastic bags we use each year. In essence, half of all plastic manufactured is intended to be used once and discarded right after.
In her book Zero Waste Home: The Ultimate Guide to Simplifying Your Life by Reducing Your Waste, Bea Johnson introduced the world to the principle of waste management.
They are called the 5Rs: refuse, reduce, reuse, recycle, and rot. The Five Rs provide us with a new framework for dealing with garbage in our lives, in part by assisting us in recognizing the practices that lead to increased waste.
1. Refuse things you don't need
This entails saying "no" to waste in the form of single-use disposables such as bags, straws, cutlery, and cups, along with junk mail, promotional freebies, and other short-lived non-necessities that would only end up in the garbage bin. This keeps unwanted stuff out of your house by preventing them from entering in the first place.
2. Reduce your belongings to the essentials
This is all about decreasing your usage of dangerous, wasteful, and non-recyclable items. Printing a document double-sided, for example, will cut your waste production in half. You could also reduce the use of single-use plastics, plastic packaging, and organic waste.
3. Reuse what you can
If you can make anything last longer by fixing, passing down, or restoring it, then do it. Maybe you have items you could purchase or sell. Reusing also includes replacing disposable items with reusable ones that may be washed instead of thrown away.
4. Recycle what you can
When you turn something old into something new, you help the environment in a variety of ways. Natural resources and materials are not wasted. During the production process, energy is conserved and less garbage is being disposed of in landfills. Not to mention that it contributes to the safety of wildlife.
5. Rot the rest
Food scraps and yard debris account for more than 30% of what we toss away and these could be composted instead. Composting food wastes, paper scraps, and wooden or bamboo toothbrushes replenishes the soil with minerals and fiber.
There are actually worm composters that you can buy which allows you to compost indoors. You have the option to do this instead of throwing your food waste into the landfill.
Begin By Making Swaps
We are all continuously reading about the effects of our garbage production. But, with so much waste to mind, how should you go about minimizing your own?
A solid rule of thumb for any lifestyle change is to make little adjustments gradually rather than trying to do everything all at once. Here, I will show you some products you could swap with your existing household items to help you decrease your waste and lessen your dependency on plastic items.
Read over the list and attempt one or two of the simplest modifications this week, then try another one and another as you become accustomed to it.
1. Eco bags
Bring reusable eco bags whenever you do your grocery shopping. They are breathable and durable bags made from polyester mesh and designed with one thing in mind, to keep food safe and fresh but ultimately to reduce single use plastic bags. This way, you won't be bringing home any plastics. You don't need them anyway. You can put all your fresh produce in your eco bags.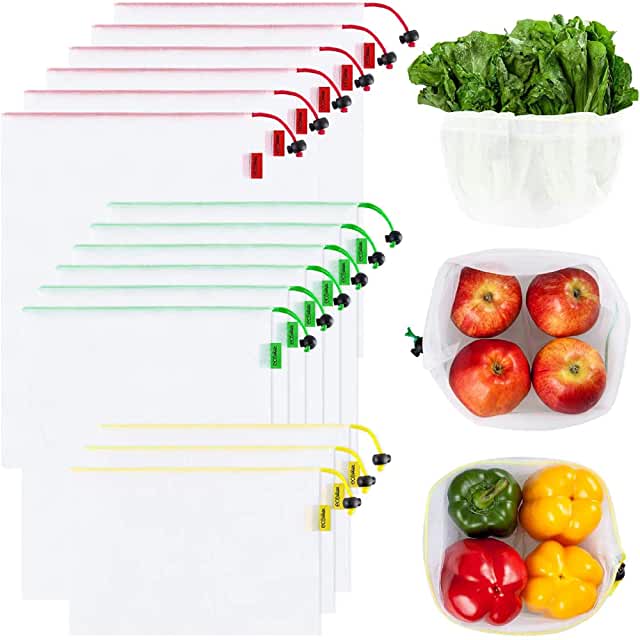 Search Eco Produce Bags on Amazon
2. Reusable straws
We love drinking iced coffee, lemonades, smoothies, and more. Let's be honest, drinking these is not as exciting when we don't use a straw. Reusable straws will eliminate the need for plastic straws. You can still drink your favorite beverages in a fancy way without polluting the environment.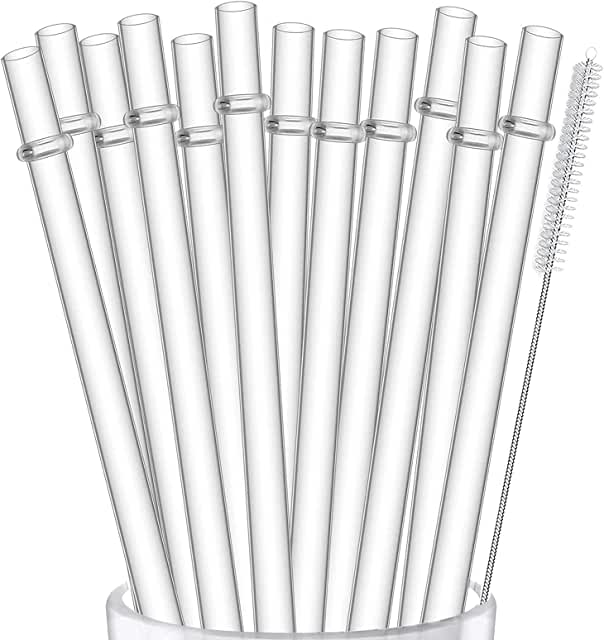 Search Reusable Straws on Amazon
3. Reusable water bottle and cups
Invest in a reusable water bottle that you can take anywhere. When you have this with you all the time, you won't need to buy plastic water bottles whenever you get thirsty. You could just get it from your bag and refill it when it runs out.
Same goes to drinks that you order from your favourite cafes. Bring your own reusable cup instead of relying on throw away paper cups.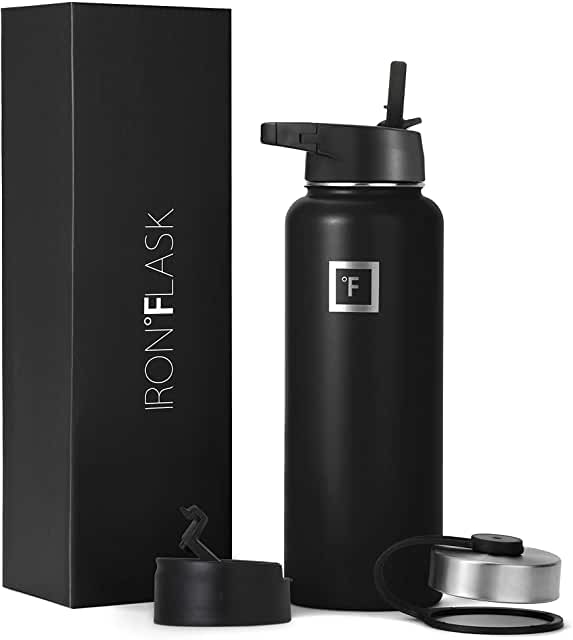 4. Bamboo toothbrush
Plastic is used to make 99 percent of all toothbrushes in the world.  The most evident issue is that the vast majority of these plastic brushes will either pollute our environment or end up in landfills. Once in a landfill, they will decay in around 1000 years.
You're going to need to brush your teeth forever and therefore, you will keep buying toothbrushes. Just imagine how much plastics you're not gonna use if you switch to bamboo toothbrushes. Plus, they look much more aesthetic!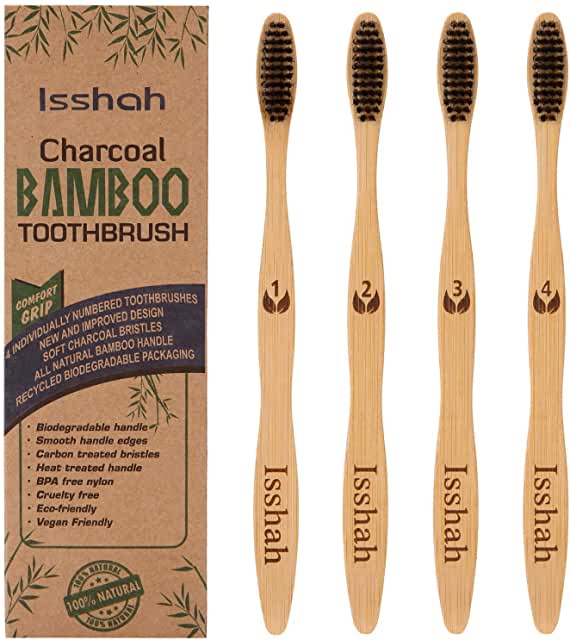 Search Bamboo Toothbrush on Amazon
5. Menstrual cups or period panties
In a lifetime, an individual will use roughly 11,000 disposable pads and/or tampons. Multiply that quantity by the number of people on the earth who get their period, and you have a significant amount of garbage.
The world's population generate about 200,000 tonnes of wastes that consists of tampons, pads, and panty liners, including the packaging and individual wrapping alone every year.
All these could be replaced by just one menstrual cup that could last you up to 10 years. You can also switch to period panties that are washable and reusable, further reducing waste. See how much difference you can make just by one small change?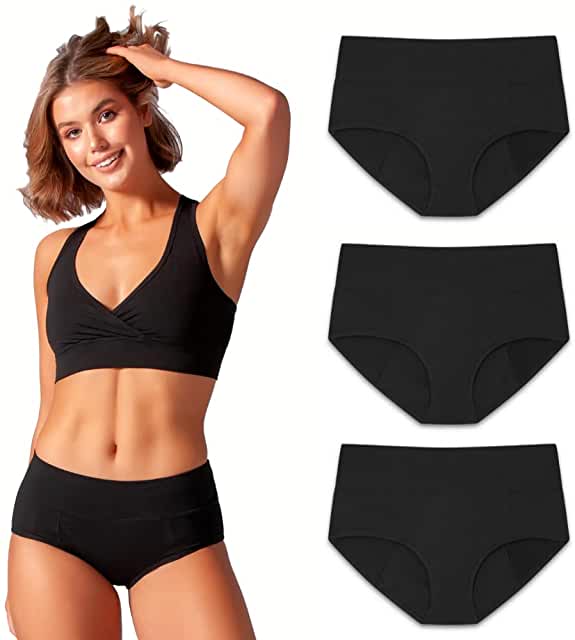 Search Period Panties on Amazon
6. Beeswax wraps
Beeswax Wraps are constructed entirely of environmentally friendly materials, including beeswax, jojoba oil, tree resin, and organic cotton. The first and most crucial component comes from sustainably managed hives, while Bee's Wrap's biodegradable packaging is composed of 100% recycled paper.
The fact that you may reuse the sheets for up to a year is what makes Bee's Wrap truly eco-friendly. When they lose their sticking ability, you may compost them or use them as fire starters.
These are just a few items that you can slowly start incorporating into your life. Maybe tomorrow you bring an eco bag to the grocery store and next week you start using a metal straw with your cold beverages. These are tiny changes that are easy to do but will make a big difference to the environment.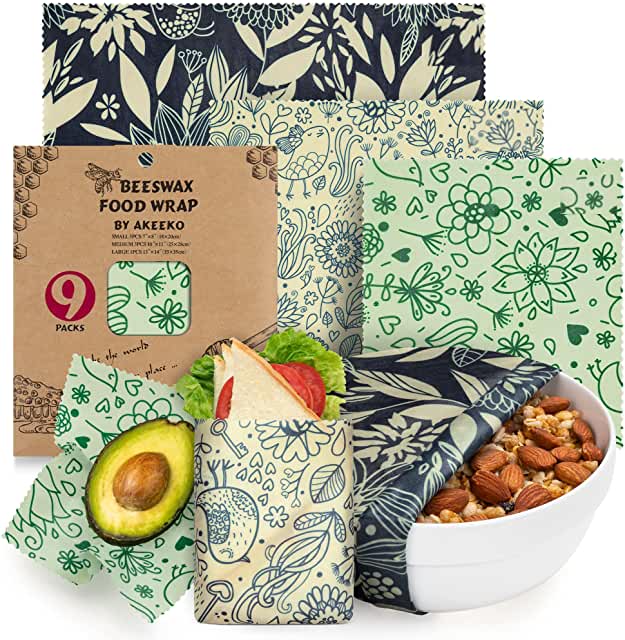 Search Beeswax Food Wrap on Amazon
7. Pyrex flat baking dish or non-stick baking trays
While aluminium foil sheets are recyclable in some parts of the world, there is really no need to use these throwaway option when you can easily swap to non-stick baking trays or flat pyrex banking dish, Burnt on food washes off easily when soaked in hot water and you do not have to worry about buying rolls and rolls of aluminium foil for the kitchen, ever.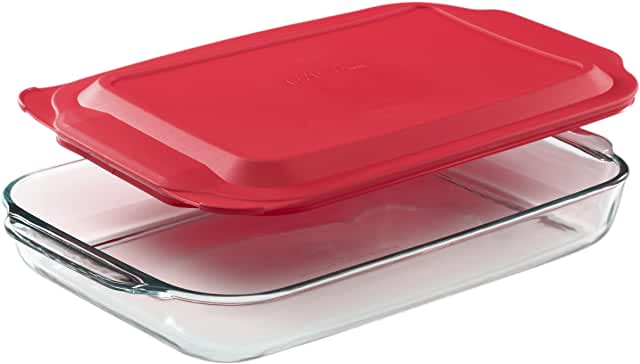 Search Pyrex Baking Dish on Amazon
8. Food container with lid
When preparing in bulk or keeping left overs for later we tend to just rip out single use cling films to cover the dish and stick it into the fridge. Cling films are just as bad as single use plastic bags. They take forever to breakdown and adds unnecessarily to the amount of waste we already produce on a daily basis. Go instead for dishes with lid or food containers. These let you convenience store unfinished food or plan your meals leaving out cling films completely from the equation. You can also use the food containers when buy takeaways from your favourite restaurants or food stalls. This will save on single use food containers be it plastic or cardboard boxes or more plastic bags.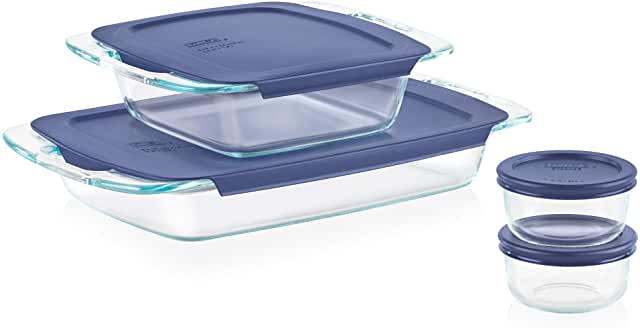 Search Food Container with Lid on Amazon
9. Take Out Tiffin Carriers
Speaking of food, if you use your local takeouts often, think about investing in a good stainless steel tiffin carrier. These food storage containers are stackable with multiple compartments and come with lid and handle. Some are even thermally insulated with double walled design. Beyond shipping your takeouts from shop to table at home, you can use it for picnics and lunches. And, if you know your local takeout well enough, you can leave a set with them and swap it with a clean one from home every time you order your food. It will save them the cost of packaging and I am sure they will be all up for that.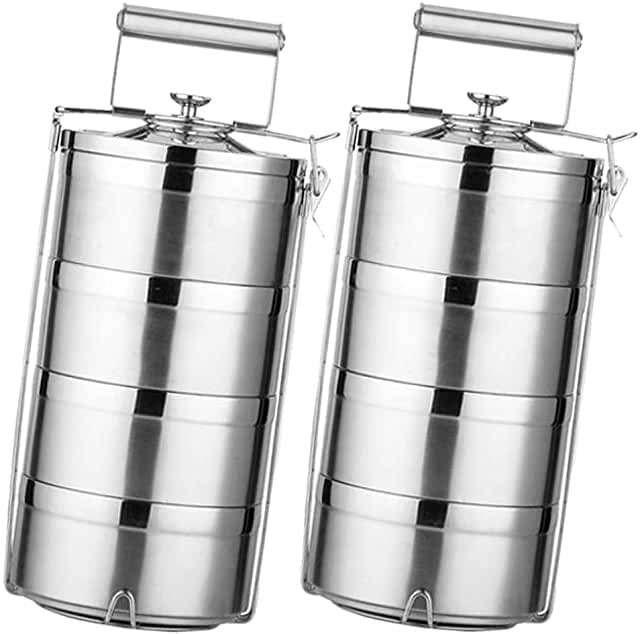 Search Tiffin Carriers on Amazon
Once you've done these swaps, you can find more single-use plastic alternatives here.
10. Natural Fabric Softener
Not only do these balls made from natural sheep wool remove the dependency on fabric softener but they help save drying time too. Lessen the need for energy, reducing your energy bill and stop you buying liquid softener in plastic bottle. That's helping the environment is more ways than one. To top it off, your clothes will dry with fewer wrinkles with less static cling, no need for ironing.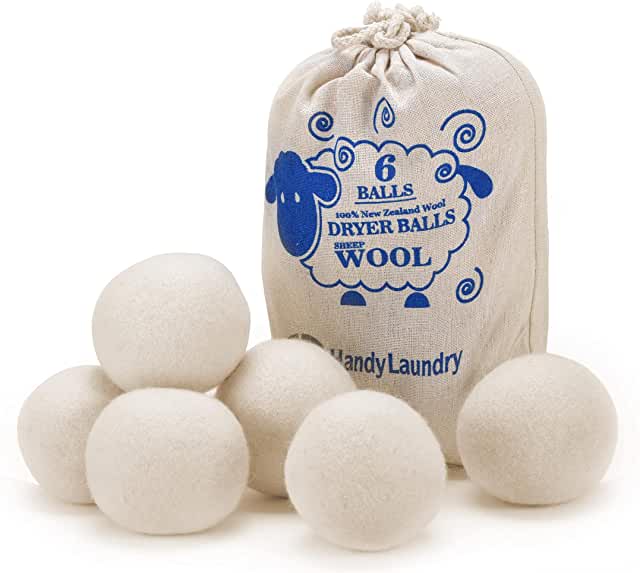 Search Wool Dryer Balls on Amazon
Conclusion
Going zero waste not only helps the environment, but it also reduces your expenses, improves overall well-being, and reduces the number of toxins present in your home.
Getting started on your zero-waste journey requires taking a long, hard look at your existing behaviors, consumption, and trash production. It does require effort and commitment but it doesn't have to be complicated.
Just one tiny change at a time such as switching to bamboo toothbrushes might feel like a very minor thing but these small changes compound over time.
It's better to start with one and keep adding to the list than try to go all in and also quit cold turkey because it's way too hard.
So, which of these changes are you gonna try first? Let me know in the comments!
Sources:
Article By Breech Mae Valencia & Edited by Samuel J Tan