Mobile tablets with phone and voice call functions are a perfect example technological convergence, combining the larger screen experience of a tablet with the connectivity features of a smartphone. For those who prefer a single device to juggle work, entertainment, and communication, here's a look at some of the best mobile tablets that offer phone and voice call functionalities.
Using the Table for Calls Over Cellular Network
For those who are not bothered with the sheer size of a tablet and care more for browsing the web and consuming content such as movies, TV shows and music during their commute than making phone calls, these are tablets with phone and voice calling functionality. Having access to a full size screen, at nearly 7.0-inch or 8.0-inch as well as bigger battery capacity, lets you browse to your heart's content with enough juice to last all day and more. The trick is to pair the tablet with a good Bluetooth headset, one that also lets you make calls and accept incoming calls.
These mobile devices come with 4G LTE or 5G connectivity as well as voice call support. With the right contract that includes voice service or talk time and SIM card, you can make and take conventional phone calls straight on the tablet and leave your smartphone at home.
Since the publication of this article, manufacturers are dialing down and removing tablets with phone functions. Both Samsung and Apple have their ways of mirroring incoming calls, allowing you to take calls on the tablet instead of the smartphone. It requires that your smartphone be logged into the same cloud service and the relevant settings and apps enabled.
Calls Over Social Media or VoIP
New cellular enabled tablets do not support voice calls. They do however offer uninterrupted data where there is signal. Therefore, they can be used to make calls over social media and Voice over IP using mobile data instead. Basically, you need the right free calling app to place a video or voice call. Apple's Face Time, Google Duo, Skype, WhatsApp, Facebook Messenger, SnapChat, WeChat, Viber and Instagram are such apps. They require both the caller and the callee to both have the app and account.
To call a landline or real mobile number directly, you will need an app with Voice over IP support. Viber and Skype support such a service and depending on where you are, calls can be free or for a small fee. Other apps that lets you call a phone number includes FreedomPop, TextNow and Textfree. You can also find iOS and Android apps that support virtual SIM phone number to make and receive calls from a tablet.
Top 10 Tablet with Cellular Connectivity and Voice/Video Call Capabilities
1. Samsung Galaxy Tab S9 Series 5G
Samsung's Galaxy Tab S8 series, which includes the Tab S9, S9+, and S9 Ultra, are more than just powerful tablets. These devices come with SIM card slots, allowing users to make calls and send texts just like a smartphone. The Tab S9 Ultra, with its massive 14.6-inch display, is a standout for those who want a large screen without compromising on portability. Equipped with 5G connectivity, these tablets are perfect for on-the-go professionals and creatives.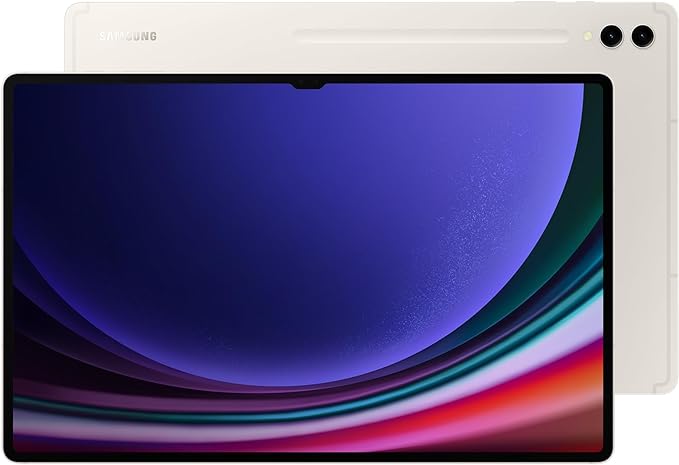 2. Huawei MatePad Pro
The Huawei MatePad Pro is a sleek, high-performance tablet that offers cellular capabilities. With a stunning 10.8-inch AMOLED display, it's perfect for both work and entertainment. Despite the absence of Google services, it stands out with its powerful hardware, exceptional battery life, and the ability to make phone calls and send SMS messages.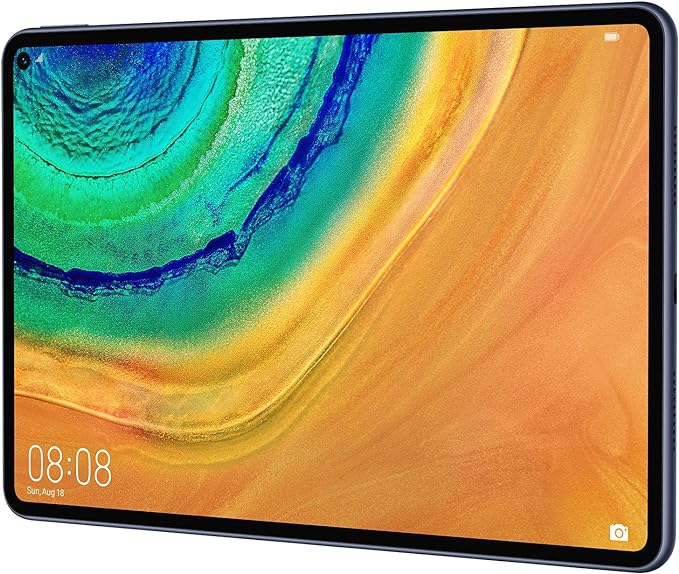 3. Lenovo Tab P11 Pro LTE
The Lenovo Tab P11 Pro is an all-rounder with its 11.5-inch OLED display, offering an immersive viewing experience. It supports LTE connectivity, allowing users to stay connected with voice calls and internet access. Its productivity mode, paired with a keyboard and stylus, makes it a good choice for those who need a device for both work and casual use.
4. Apple iPad Pro 5G
While traditionally iPads haven't supported traditional voice calls, the cellular models of the iPad Pro allow you to make phone calls through VoIP apps like Skype or via your iPhone's call relay feature. The iPad Pro, with its impressive 12.9-inch Liquid Retina XDR display, is a powerhouse in performance, ideal for creative professionals, and is 5G enabled for super-fast data.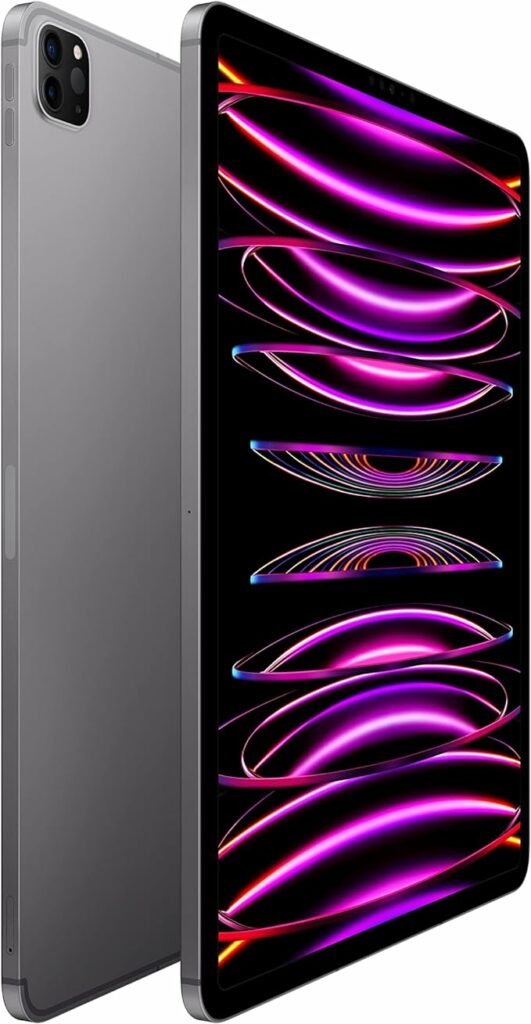 Search Tablet with 5G Cellular on Amazon
5. Microsoft Surface Pro 9 5G
The Surface Pro 9 is a versatile 2-in-1 device that blurs the line between a tablet and a laptop. While it doesn't support traditional cellular calls, its 5G option and compatibility with VoIP applications make it a viable choice for communication. Don't mistake this for the Intel Core version as the 5G edition is powered by Microsoft SQ® 3 Adreno™ 8CX Gen 3 chip that promises even longer battery life and always-on access. Its 13-inch PixelSense Flow display and the functionality of Windows 11 make it an excellent tool for productivity.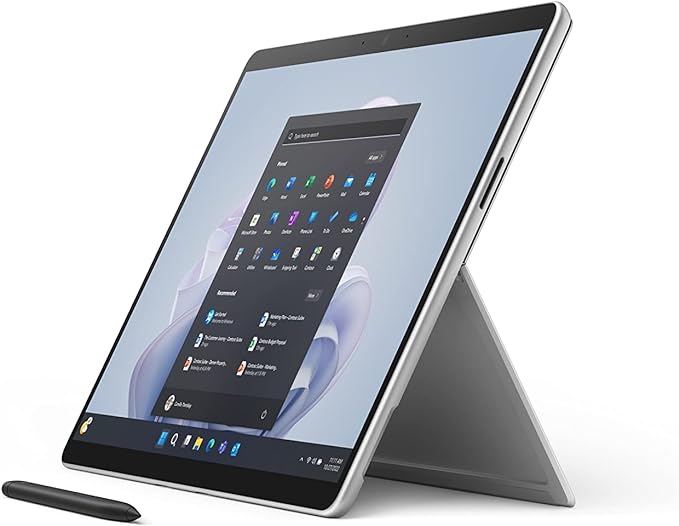 6. Samsung Galaxy Tab A8 LTE
For those seeking a more budget-friendly option, the Galaxy Tab A8 offers phone functionality in certain models along with a decent 10.5-inch display. It's suitable for basic tasks, casual browsing, and media consumption, and its LTE capability allows for calling and messaging.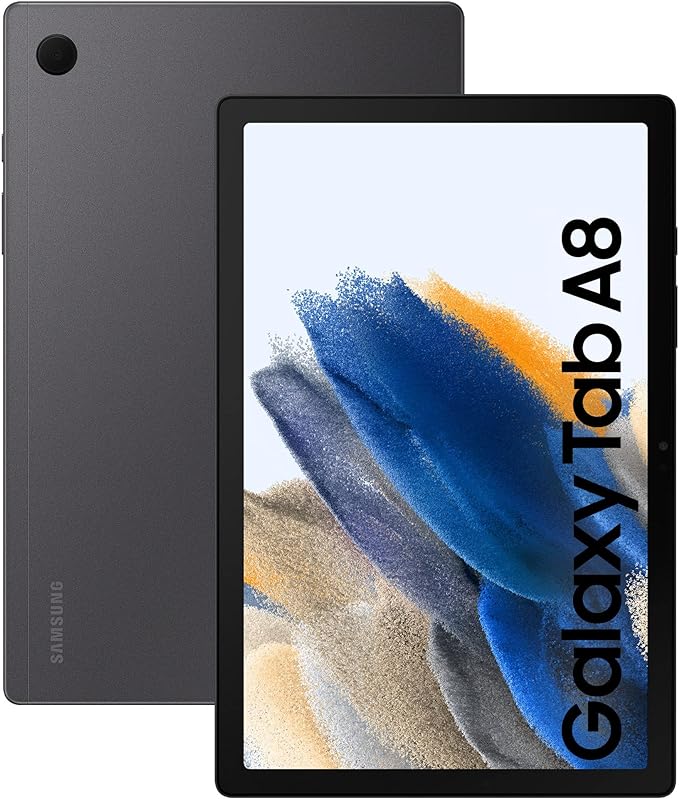 Search Tablet with 4G Cellular on Amazon
7. Amazon Fire HD 10 Plus
The Amazon Fire HD 10 Plus is an affordable tablet that supports Alexa hands-free communication, essentially working like a phone call. It doesn't support cellular networks but can make calls over Wi-Fi. With its 10.1-inch display and integration with Amazon services, it's a great option for casual users embedded in the Amazon ecosystem.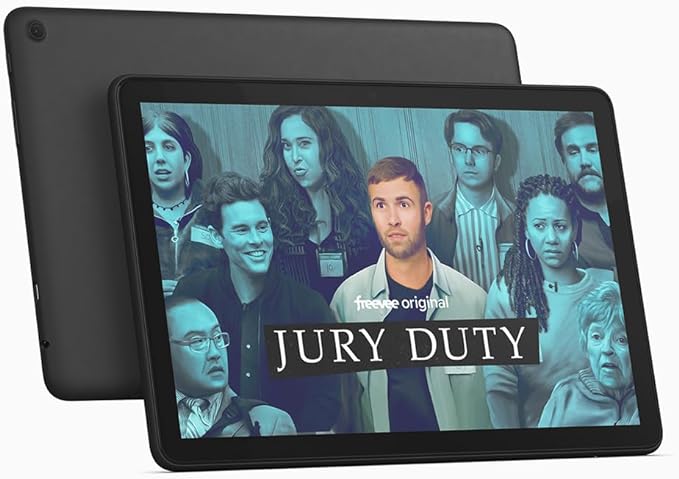 8. Apple iPad Air (4th and 5th Generation) LTE/5G
The iPad Air, available in its 4th and 5th generation models, offers a more affordable alternative to the iPad Pro while still providing 5G connectivity (5th Gen). With a 10.9-inch Liquid Retina display and Apple's powerful chipsets (A14 Bionic in the 4th Gen and M1 in the 5th Gen), these tablets are perfect for both work and play.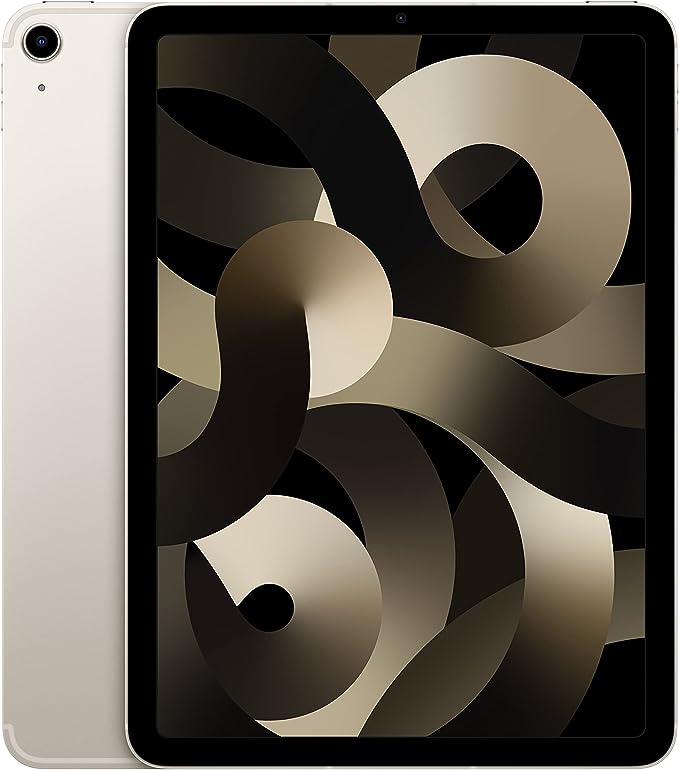 Search Tablet with 5G Cellular on Amazon
9. Microsoft Surface Go 3 LTE
The Surface Go 3 is Microsoft's more portable and affordable alternative to the Surface Pro line. It offers optional LTE Advanced support, providing reliable connectivity for users who need to stay connected on the move. Its 10.5-inch display and full Windows experience make it a great choice for productivity-focused users.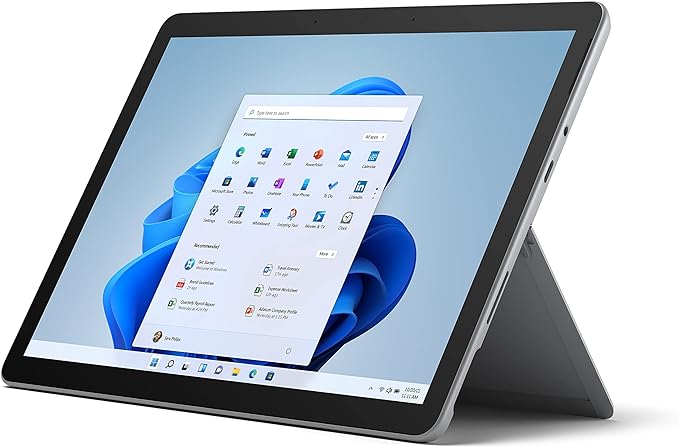 10. Lenovo Yoga Tab 13 LTE
The Lenovo Yoga Tab 13 is another compelling option, especially for entertainment purposes. It offers a 13-inch LTPS display with 2K resolution and comes with 4G LTE support. Its unique design with a built-in stand and high-quality speakers makes it excellent for streaming content.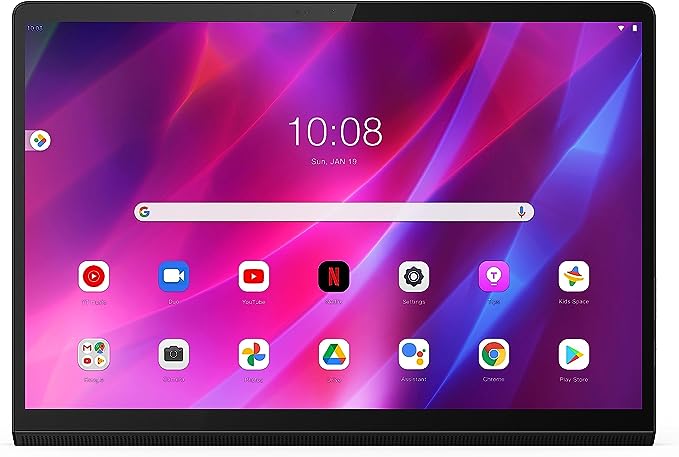 Search Tablet with 4G Cellular on Amazon
Foldable Smartphones as 2-in-1 Tablet and Smartphone Alternative
1. Samsung Galaxy Z Fold 5
The Samsung Galaxy Z Fold 5 represents a significant leap forward in the realm of foldable technology, offering a unique and versatile smartphone experience. Its standout feature is the expansive 7.6-inch Dynamic AMOLED 2X main display, which unfolds to provide a tablet-like screen in a device that still fits comfortably in your pocket. This larger display area is a game-changer for multitasking and productivity, allowing users to run multiple apps simultaneously or enjoy an enhanced viewing experience for media and games.
Samsung's continuous refinement of the folding mechanism makes the Z Fold 5 more durable and user-friendly than its predecessors. Additionally, the device includes a secondary screen on the outside, maintaining full smartphone functionality even when it's folded. This innovative design makes the Galaxy Z Fold 5 an attractive option for those seeking the cutting-edge of mobile technology, merging the portability of a smartphone with the larger, more immersive screen of a tablet.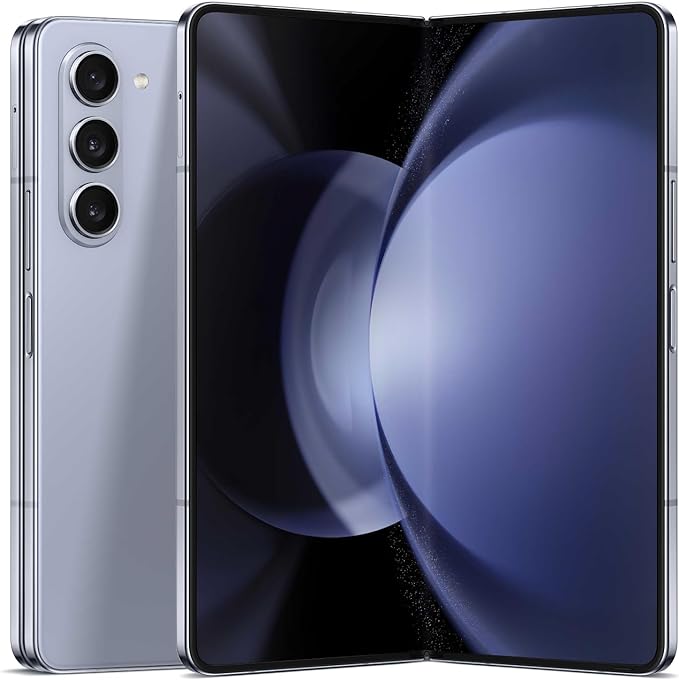 Search Samsung Galaxy Z Fold 5 on Amazon
The second generation Surface Duo 2 now features 5G connectivity. It does not have a front display and is more of a foldable tablet than it is a foldable smartphone. Unfold the device and you get two displays held side by side like a book with fold flat hinges. No fancy foldable display, just two 5.8-inch AMOLED flat screens in portrait mode stuck together. When opened, you have a big 8.3-inch display albeit interrupted in the middle.
The device support Surface Slim Pen 2. On the cover is a triple shooter with Wide, Ultra Wide and Telephoto cameras while the front facing camera on the right display houses a 12MP camera. Like the Galazy Z Fold3, the Surface Duo 2 5G is powered by Qualcomm Snapdragon 888 5G mobile chip and runs custom Android with everything you need pre-loaded, especially Microsoft built-in apps like Office, Edge, Lens, Outlook, Teams and Xbox Game Pass. The Surface Duo 2 is part of Microsoft's refresh for its Surface Devices to ready them for Windows 11. Having abandoned the Window Phone, the Surface Duo is Microsoft's way of saying they can still do phones albeit as a foldable tablet.
3. Oppo Find N 7.1-inch Foldable Tablet Phone
Back to foldable smartphone with cover and main internal display, this time from Oppo. The Oppo Find N has a 5.49-inch AMOLED cover display and unfolds to reveal a 7.1-inch LTPO AMOLED display. And like the smartphones and tablets we have seen so far, it comes bearing a triple shooter; 50MP Wide, 16MP UltraWide and 13MP Telephoto cameras while the for the front cover, you get a 32MP Wide camera in the pinhole. And, you can probably guess by now that powering the device is the Snapdragon 888 5G chip. Read about the company's first foldable handset over at our sister site.
The market for tablets with phone and voice call functionalities is diverse, catering to different needs and budgets. Whether you're a professional needing a portable workstation, a creative looking for a large canvas, or just someone who prefers the convenience of a two-in-one device, there's a mobile tablet out there for you. As technology evolves, we can only expect these devices to become more versatile, further blurring the lines between smartphones and tablets.