As the trend for larger screens in smartphones continues to grow, the market is flooded with a variety of options. For those who prefer a display size of 6.5 inches or larger, there are several compelling choices that combine impressive visuals with robust performance. Here's a look at the top 8 smartphones that cater to the "big screen" audience.
Where the Big Screens are at
f you are shopping around for some of the best smartphones with a big display, at or bigger than 6.5-inch, around the ball park of the Apple iPhone 15 Pro Max in terms of performance and specs, here are your options.
1. Samsung Galaxy S23 Ultra
The Samsung Galaxy S23 Ultra, with its 6.8-inch Dynamic AMOLED 2X display, represents the pinnacle of Samsung's smartphone technology, merging size with sophistication. The display is not just large; it's smartly engineered to deliver an immersive experience. With a resolution of 3200 x 1440 pixels, the screen offers remarkable clarity and detail, making it a delight for both everyday use and media consumption.
The 120Hz refresh rate is a game-changer, providing buttery smooth scrolling and enhanced responsiveness, which is especially noticeable when playing graphics-intensive games or navigating through the UI. Additionally, the HDR10+ support ensures that colors are not only vibrant but also accurately represented, bringing a cinematic quality to video content.
Under the hood, the Galaxy S23 Ultra is just as impressive. Powered by the Snapdragon 8 Gen 2 for Galaxy, this device is tailored for peak performance. This chipset is not only fast but also efficient, ensuring that the phone can handle multitasking and demanding applications without breaking a sweat. The integration of this processor with Samsung's software optimisations means that the S23 Ultra can deliver a seamless and lag-free experience, whether you're editing 4K videos, playing the latest mobile games, or simply switching between apps.
Additionally, Samsung's commitment to regular software updates means that the S23 Ultra is not just a powerful device at launch but is set to remain at the forefront of technology throughout its lifecycle. With its cutting-edge display technology and robust internal specifications, the Galaxy S23 Ultra is more than just a smartphone; it's a versatile tool for both productivity and entertainment.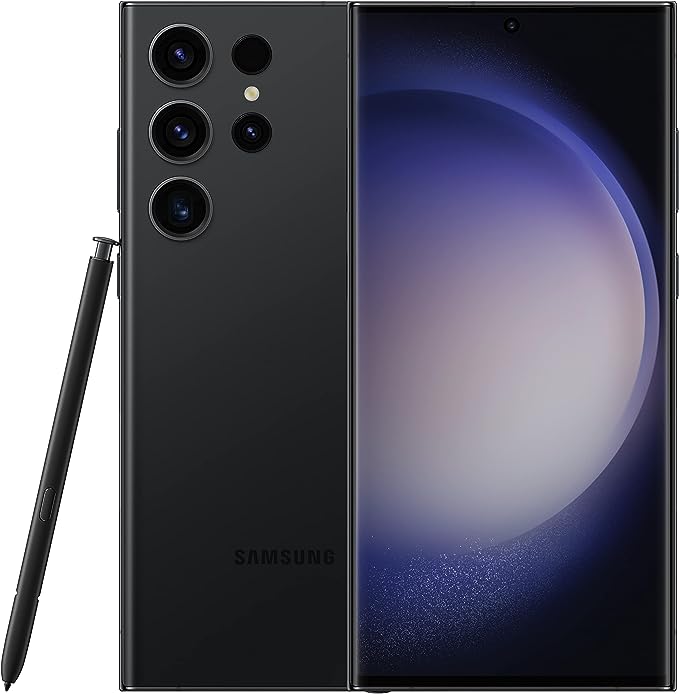 Search Samsung Galaxy S23 Ultra on Amazon
2. Apple iPhone 15 Pro Max
Apple's iPhone 15 Pro Max may look similar to the iPhone 14 Pro Max with its 6.7-inch Super Retina XDR OLED display but it is actually lighter at 221 grams compared to 240 grams. Thanks to its new lighter and stronger titanium frame that replaces the stainless steel frame on its predecessor.
As for the display, it retains the same OLED panel with 120Hz refresh rate as before that delivers deep blacks and accurate colors at 1290 x 2796 pixels resolution and 460 ppi pixel density. It does peak in brightness by a slither at 1787nits over 1760 nits and include support for HDR10+ and Dolby Vision streaming in dynamic range. The biggest improvement has to be the Apple A17 Pro 3nm chip with a base 8GB memory and 256GB storage. This is significantly faster and more memory than the Apple A16 Bionic 4nm chip with base 6GB memory and 128GB storage.
Another big improvement is in the optics department where the iPhone 15 Pro Max gains a longer zoom range with its 5X telephoto camera. Remember that iPhone 14 Pro Max tops out at 3x optical zoom. This is the device for iOS enthusiasts looking for a large-screen experience and the best that Apple has to offer in their iPhone range.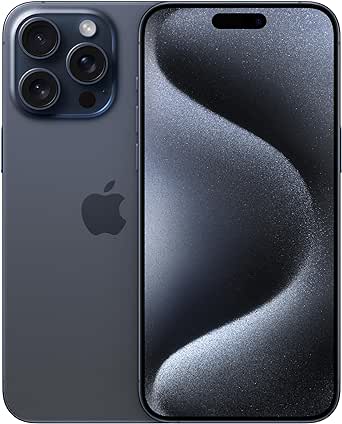 Search Apple iPhone 15 Pro Max on Amazon
3. OnePlus 11 5G
The OnePlus 11 5G is a testament to OnePlus's commitment to delivering a swift and efficient user experience. Its 6.7-inch Fluid AMOLED display, with a 120Hz refresh rate, ensures that every touch and swipe is met with an immediate and smooth response, making the device a joy to use for both everyday tasks and intensive applications.
This responsiveness is further augmented by the Snapdragon 8 Gen 2 processor, which lies at the heart of the device, offering not just raw power but also optimised performance for various tasks, from gaming to AI-driven applications. OnePlus's renowned OxygenOS, known for its clean and user-friendly interface, enhances the overall experience, making the OnePlus 11 5G a compelling choice for those who prioritize a balance of speed, efficiency, and a clutter-free user experience in their smartphone.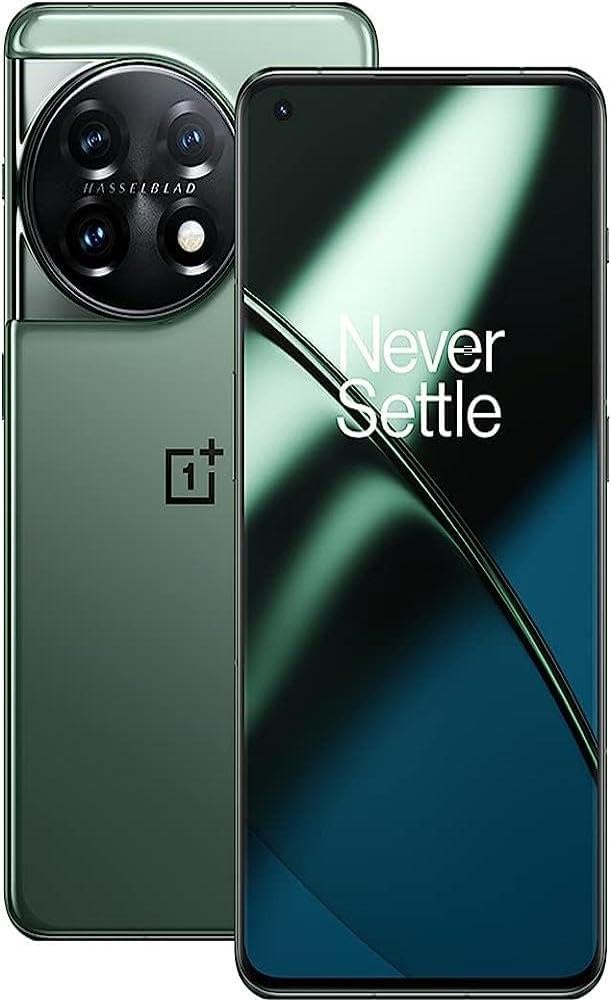 Search OnePlus 11 Pro on Amazon
4. Xiaomi Mi 13 Ultra
The Xiaomi Mi 13 Ultra is a marvel of modern smartphone technology, particularly excelling in the realms of photography and screen quality. Its expansive 6.73-inch AMOLED display, boasting a 120Hz refresh rate, is not just large, but also remarkably vibrant and fluid, making every visual aspect, from browsing the web to watching high-definition videos, a deeply engaging experience.
What sets the Mi 13 Ultra apart is its exceptional camera system, which pushes the boundaries of mobile photography. This prowess in capturing stunning images and videos is complemented by a robust battery life, ensuring that users can enjoy extended periods of photography, gaming, and media consumption without the constant need for recharging.
The combination of these features – a stellar display, cutting-edge camera technology, and long-lasting battery life – makes the Xiaomi Mi 13 Ultra a standout choice for users who demand a top-tier multimedia experience from their smartphones.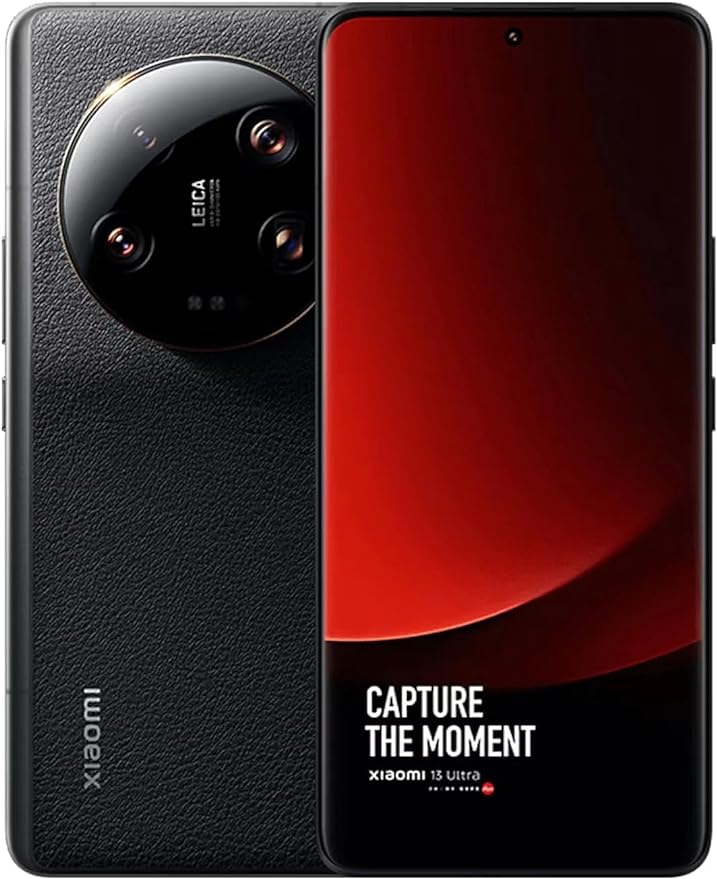 Search Xiaomi 13 Ultra on Amazon
5. Google Pixel 8 Pro
The Google Pixel 8 Pro is a shining example of Google's prowess in harmonising hardware and software for an optimal user experience. Its 6.7-inch LTPO AMOLED display, with a dynamic 120Hz refresh rate, offers a visually stunning, highly responsive interface that adapts to your content for both battery efficiency and smooth performance.
What truly sets the Pixel 8 Pro apart is Google's exceptional software optimisation. This integration results in a smartphone that operates seamlessly, with a user interface that is both intuitive and fluid. The Pixel 7 Pro's camera system, backed by Google's groundbreaking advancements in computational photography, allows for incredible photo and video quality, even in challenging lighting conditions.
From astrophotography to portrait mode, the Pixel 7 Pro's camera stands out in the smartphone market, making it a top choice for both photography enthusiasts and casual users seeking a premium, well-rounded smartphone experience.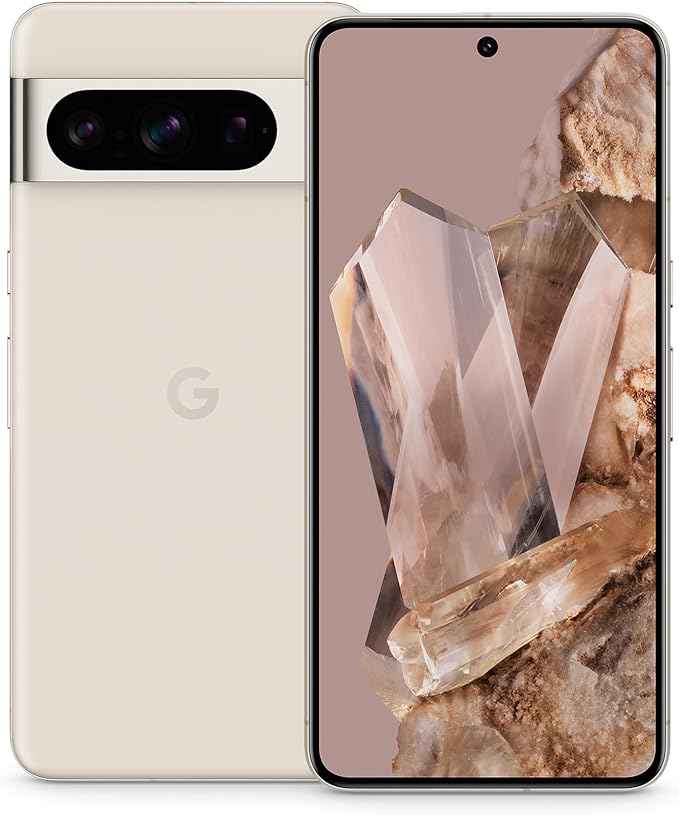 Search Google Pixel 8 Pro on Amazon
6. Sony Xperia 1 IV
The Sony Xperia 1 IV caters to a specific segment of smartphone users who value exceptional visual and photographic capabilities. With its 6.5-inch 4K OLED display, it stands out in the smartphone market, offering an unprecedented level of clarity and detail that is akin to professional-grade monitors. This makes the Xperia 1 IV particularly appealing for enthusiasts and professionals in video production and photography. Its high-resolution screen is complemented by a cinematic 21:9 aspect ratio, offering an immersive viewing experience for movies and videos.
Beyond just display, the Xperia 1 IV excels in its camera system, which is heavily influenced by Sony's expertise in professional camera technology. This integration of pro-level camera features into a smartphone format makes it an ideal tool for content creators who require the flexibility of mobile shooting without compromising on quality. The Xperia 1 IV is not just a smartphone; it's a compact multimedia studio, catering to those who demand the highest quality in both content consumption and creation.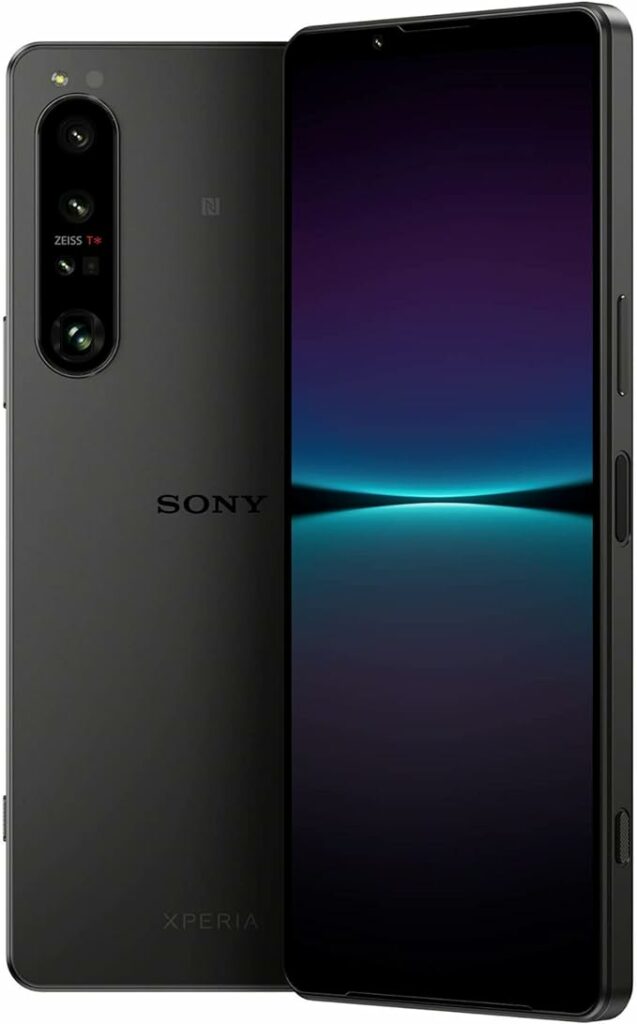 Search Sony Xperia 1 IV on Amazon
7. Oppo Find X5 Pro
The Oppo Find X5 Pro emerges as a strong contender in the high-end smartphone market, striking a fine balance between aesthetic elegance and technical prowess. Its 6.7-inch LTPO AMOLED display is a visual treat, showcasing vibrant colors and deep blacks that make every image and video appear vivid and lifelike. This stunning display is housed in a sleek and meticulously designed body, reflecting Oppo's commitment to craftsmanship and style.
The Find X5 Pro doesn't just excel in looks; it also packs a punch in the photography department. It boasts a sophisticated camera system that delivers exceptional photo quality, making it a perfect companion for photography enthusiasts. The integration of advanced imaging technology ensures that both stills and videos are captured with remarkable clarity and color accuracy. For users who place a premium on the union of design, display quality, and photographic capability, the Oppo Find X5 Pro stands out as a compelling choice.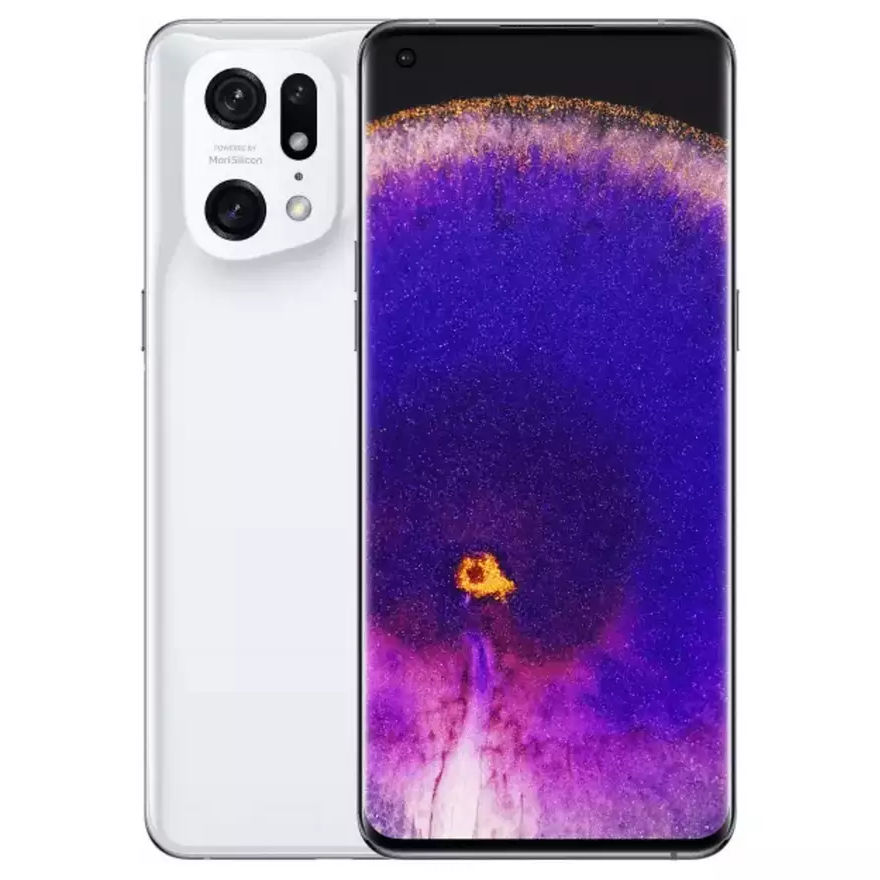 Search Oppo Find X5 Pro on Amazon
8. Samsung Galaxy Z Fold 5
The Samsung Galaxy Z Fold 5 represents a significant leap forward in the realm of foldable technology, offering a unique and versatile smartphone experience. Its standout feature is the expansive 7.6-inch Dynamic AMOLED 2X main display, which unfolds to provide a tablet-like screen in a device that still fits comfortably in your pocket. This larger display area is a game-changer for multitasking and productivity, allowing users to run multiple apps simultaneously or enjoy an enhanced viewing experience for media and games.
Samsung's continuous refinement of the folding mechanism makes the Z Fold 5 more durable and user-friendly than its predecessors. Additionally, the device includes a secondary screen on the outside, maintaining full smartphone functionality even when it's folded. This innovative design makes the Galaxy Z Fold 5 an attractive option for those seeking the cutting-edge of mobile technology, merging the portability of a smartphone with the larger, more immersive screen of a tablet.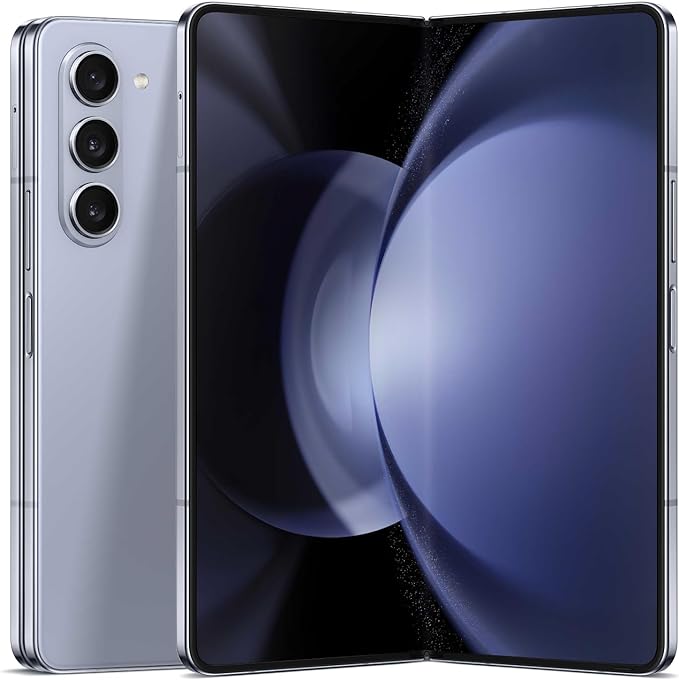 Search Samsung Galaxy Z Fold 5 on Amazon
Going Beyond the Top 8 Handsets Above with More Gaming Handsets)
What about offerings from Motorola and Huawei and gaming handsets from Realme, Nubia and Asus. Keep reading.
9. Huawei Mate 50 Pro
The Mate 50 Pro features a 6.6-inch OLED display and is renowned for its superb build quality and camera system. Despite the lack of Google services, it's a top performer with a dedicated user base, especially in markets outside the U.S.
10. Motorola Edge 30 Ultra
Motorola's Edge 30 Ultra sports a 6.7-inch OLED display with a 144Hz refresh rate, one of the highest in the market. This device stands out for its balance between a high-quality display, robust performance, and a competitive price point.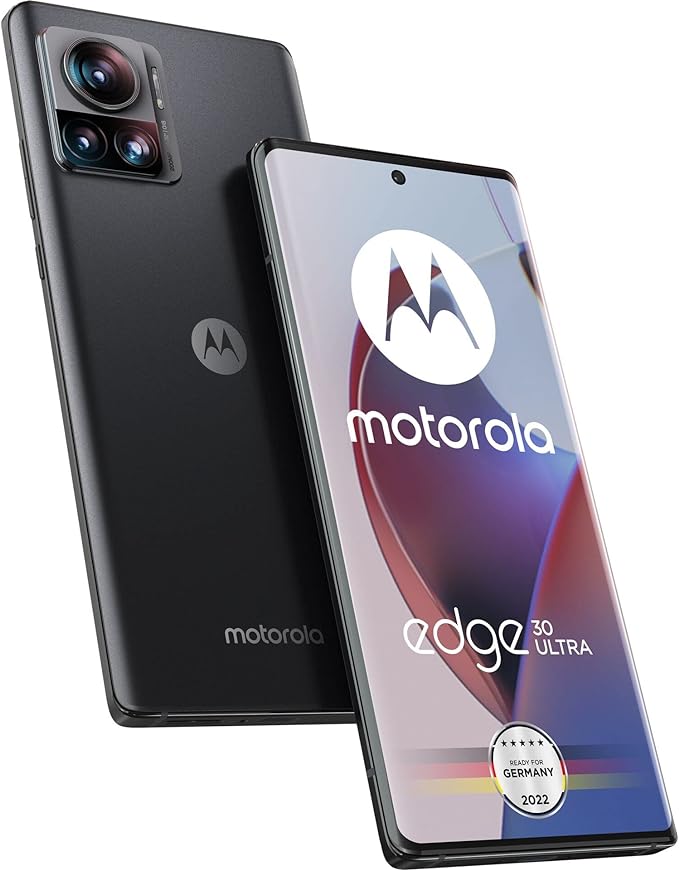 Search Motorola Edge 30 Ultra on Amazon
11. Realme GT 2 Pro
The GT 2 Pro from Realme boasts a 6.7-inch AMOLED screen with a 120Hz refresh rate. It's known for delivering flagship-level performance at a more affordable price, making it a popular choice among budget-conscious tech enthusiasts.
12. Asus ROG Phone 6
Tailored for gaming, the ROG Phone 6 features a 6.78-inch AMOLED display with a 165Hz refresh rate. It's not just the screen that's impressive; the phone is packed with gaming-specific features and high-end specs, making it a favorite among gamers.
13. Vivo X80 Pro
Vivo's X80 Pro offers a 6.78-inch AMOLED display and is particularly acclaimed for its camera capabilities, supported by Zeiss optics. With its sleek design and impressive screen, it's a strong contender in the premium smartphone segment.
14. ZTE Axon 40 Ultra
The Axon 40 Ultra from ZTE comes with a 6.8-inch AMOLED display. It distinguishes itself with an under-display camera, providing an uninterrupted screen experience. It's an innovative choice for those who want the latest in display technology.
15. LG V60 ThinQ
While LG has stepped back from the smartphone market, the V60 ThinQ remains a notable mention. It features a 6.8-inch P-OLED display and is compatible with a unique dual-screen accessory, making it versatile for multitasking.
16. Nubia Red Magic 7
Geared towards gamers, the Red Magic 7 from Nubia has a 6.8-inch AMOLED display with a 165Hz refresh rate. Its gaming-centric features and aggressive design make it a unique choice for users who prioritize gaming performance.
Whether you're a gamer, a movie buff, or someone who enjoys a larger canvas for productivity, there's a big-screen smartphone out there that will meet your needs. Each of these models brings something unique to the table, from camera prowess to display technology, making them the top contenders in the large-display smartphone arena.