One good thing about music, when it hits, you feel no pain. This is a legendary statement made by the legend himself. Bob Marley. Sweet music is soothing to the ears and we all like to be proud owners of a good home theatre system for a theatre-like experience at home.
With streaming services like Netflix or Amazon Prime ruling over a large part of our digital entertainment at home, having a quality speaker system definitely pays. Top home theatre systems usually come with cable management, huge satellite speakers and bulky receivers that are a headache to deal with. Sound bar setups with wireless subwoofers and decent surround through the use of compact satellite speakers come close to offering the same level of sound quality as a full AV receiver and multi speaker system. When compared, it is a more space efficient, simpler and cheaper option for that cinematic oomph in your living room.
Enclave Audio CineHome Pro
We look at the THX-certified, Enclave CineHome Pro 5.1 wireless speakers to take your binge-watching experience to the next level. It comes with WiSA technology and does everything to remove some of the above headaches. Even if you do end up paying a premium for the speaker system and need a greater number of power outlets, you get an excellent DTS-enabled, THX-certified 5.1 speaker setup that comes without a receiver or any cables.
Another way to look at this is, it is just an old school home-theatre set up without a huge soundbar or receiver yet still capable of a proper 5.1 surround audio. This sound system as you will see in the detailed review offers the best sound for your movies, shows and even regular TV viewing and will surely get some heads turning. Let's begin.
Search Enclave Audio CineHome Pro on Amazon
Design
Out of the box, you get a huge subwoofer, two mid-sized rear tower speakers, two smaller satellite speakers, a horizontal center speaker that doesn't look like a glorified soundbar and a tiny hub. The rear and satellite towers are standard sized with metal grill and long lasting hard plastic enclosures. The subwoofer is heavy and has a hefty and premium feel while the center speaker is perfectly sized for convenient placement under the TV.
At first sight and handling, you may feel a bit of extra weight in the satellite and rear towers. This is because of the class D amplifiers as they are built-in and tuned for each of these units. Since the entire setup is WiSA certified, the speakers and the subwoofer need to sync up with the content being played on screen and the amplifier in each of these speakers works to enable the audio syncing.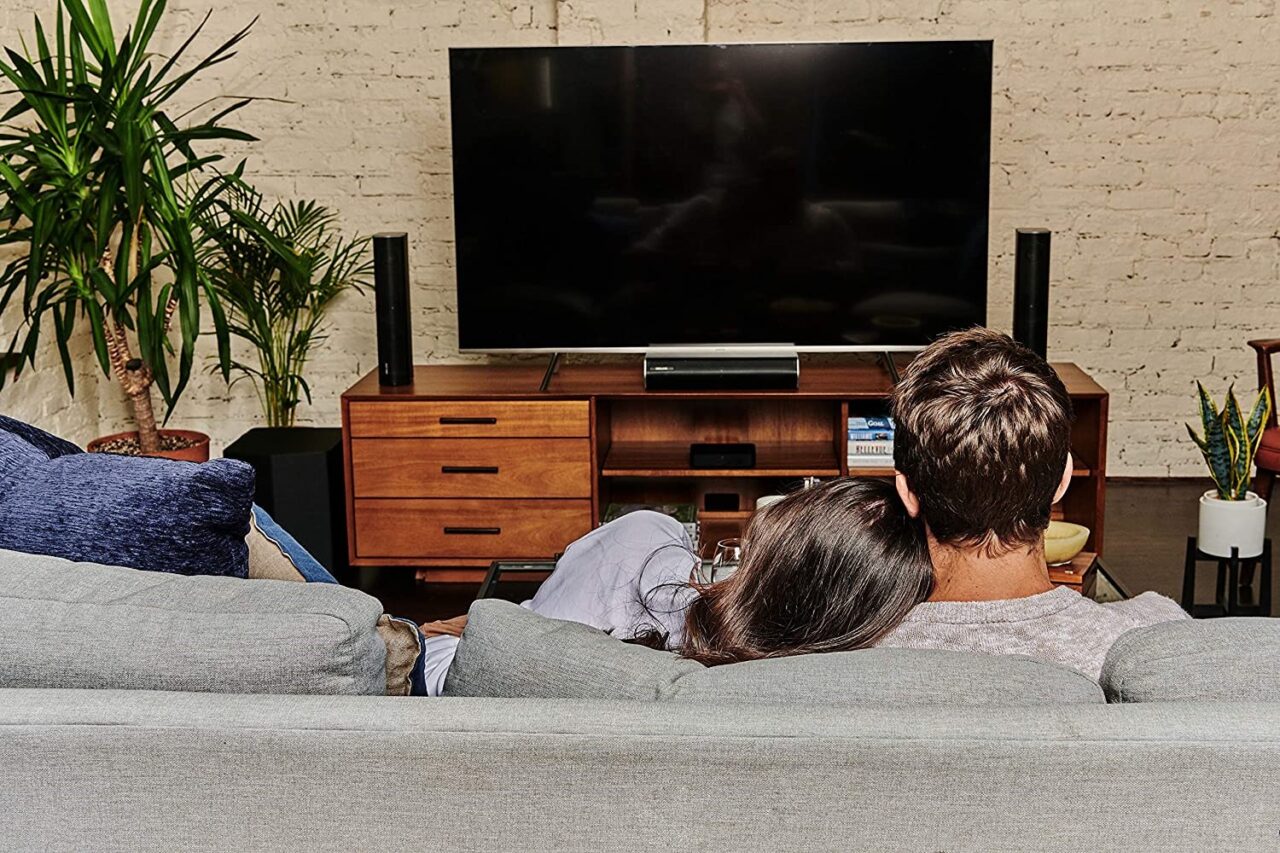 Setup
Enclave Audio has put a lot of thought into the design and functioning of the speakers. If you own a TV that does not come with built-in WiSA support, you can use the supplied receiver cum HDMI hub to plug into your TV and set up the speakers in a breeze. You can either use an HDMI ARC port or the optical output on the TV to connect with the CineHome Pro's hub. The quality, however, would be much enhanced if you can use the ARC port over optical ports. Through ARC you could use a single TV remote to control the speakers along with your TV. At least one ARC-enabled HDMI port is found in most modern flat TVs even if they are 2-3 years old.
WiSA Support
For TVs with WiSA however, you don't need to go those lengths as the connection is seamless and even becomes more wireless with the HDMI cable running between the TV and the hub removed. Next comes the need for power outlets as each of the speakers needs to be powered separately. You might consider shifting and moving your furniture a bit to get to power outlets at the spots you plan to place the speakers. If there is a lack of power outlets or they are not located favourably you could buy some extension cables and allow these to stay hidden behind the sofa or run under the carpet.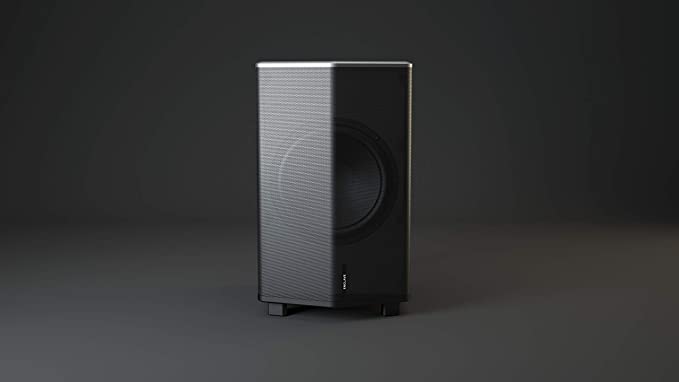 Subwoofer Placement
Contrary to the beliefs of many, placement the subwoofer could be a tricky affair partly because it is huge and in order to really feel the thump from the low range sound, it needs to be strategically located. You would need to do some extensive trial and error involving placing it at different locations and listening for some time to decide the best place for it. I usually prefer placing subwoofers just behind my slouching area to have a first-hand feel of the vibrations the thumps it generates. However, if you subscribe to the idea that the low range is non-directional and can be placed anywhere, simple go with the default and seat it next to the media console up front, near the TV.
Connectivity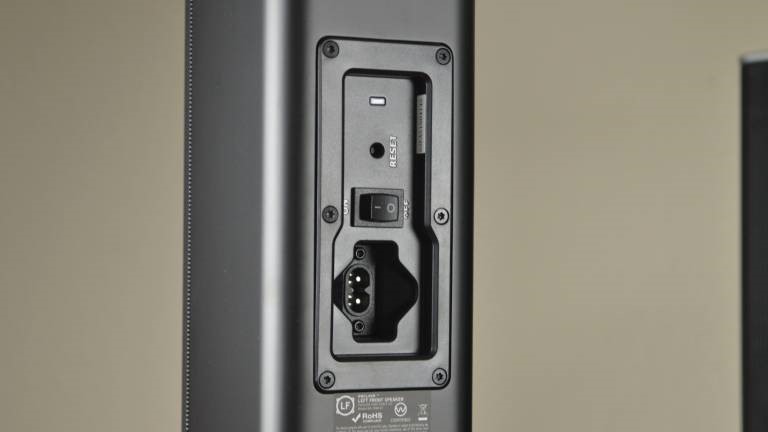 Each of the speakers comes with mounting slots that you can use to mount them up on the wall if you want and connecting them is as easy as flipping their switch. The pairing switch at the back starts an auto pair process when turned on. It syncs the speakers up and establishes the connection to the hub. In just a few seconds, you will be up and running – ready to go.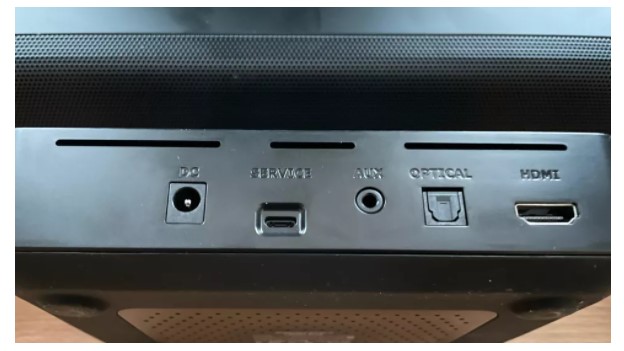 In addition to Bluetooth, WiSA, Optical and HDMI the hub can be connected to the TV using simple 3.5mm cables. You can pair smartphones wirelessly via Bluetooth with the hub and use the Enclave Audio app to help yourself with the set up too.
Sound Performance
Enclave has designed a superb speaker system in the CineHome Pro 5.1. It produces a detailed sound that can be compared only to similarly priced wired setups and hence it is an excellent value for money option. The overall sound experience with clear dialogue, rich, booming but precise bass is a joy to listen to. The surround effect is surreal and would make you hate any soundbar-centered speaker system. There is high clarity with crisp and realistic sound effects that betters most of the best soundbars out there.
To bring out the best in the CineHome Pro, you need to connect it with a high-quality source. Stereo or 2.1 audio sources sound good but the true surround effect and pristine clarity are audible when you play 4K blue-ray, IMAX content or 5.1 source sounds through it.
The rear speaker surround effect would give a true feeling of audio movements from one side to another behind you. The speakers are adequately sized to produce just the perfect level of detailing and surround effect. The subwoofer offers superb clarity without muddying or overdoing the bass. The only thing that works against it is the lack of Dolby Atmos support. Without Dolby Atmos surround, it keeps the speaker system from achieving a legendary status.
The CineHome Pro is a versatile home theatre system that excels in music just as they do with movies. The bass is rich and vocals are balanced with every instrument being played producing the sound as it should when listened live on stage. The volume level of the CineHome Pro is sumptuous and unless you are partying in your backyard, you should not max it. At 105 decibels max volume, it will probably do more damage than good to your ears in the long run and might also attract some unwanted attention and complains from the neighbour.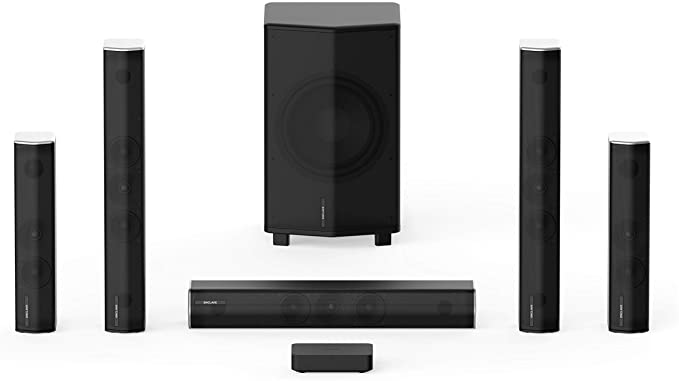 Search Enclave Audio CineHome Pro on Amazon
More About WiSA Wireless Technology
Enough glorification of the speakers. Let's see how the CineHome Pro is so good at replicating the performance and in many cases beating some wired speakers at what had traditionally been their game to play.
At the base of everything lies the WiSA or Wireless Sound and Audio technology that was showcased in CES 2013 by the WiSA Association. It took some time before it became ready to take off and now has about 60 brands in its portfolio using the technology to offer high quality wireless audio systems to users all over the world. Deviating a bit from traditional wireless technologies like Bluetooth or Wi-Fi, WiSA's main focus has always been going wireless with sound and audio in the home theatre space. The technology is here to revolutionize home entertainment. WiSA technology enables a maximum of eight simultaneous channels of 24-bit uncompressed, 96kHz audio. This allows it to transmit high-resolution audio without losing on quality in transit.
The next breakthrough is with latency. Bluetooth technology has a lot of latency and it's so easy to go off sync but with WiSA the latency never goes beyond 6ms in even 7.1 surround speaker systems. This results in a superb multichannel sound that is found in movies and OTT content.
WiSA operates a frequency that is outside the noisy 2.4GHz and 5GHz regular wireless frequencies that even some Bluetooth frequencies are close to. It uses partly licensed frequencies that fall between 5.2GHz and 5.8GHz and signals are strong enough just for a big room and not beyond. This allows extremely good connection and high-quality transmission of audio. WiSA systems come with built-in amplifiers removing the need for third-party amplifiers and most importantly cables.
Conclusion
The Enclave CineHome Pro is excellent at what it does and offers good value for money. However, it comes with a premium price tag of around $1500. At this price, absence of features like Dolby Atmos, AirPlay and Google Cast could leave a bad taste in the mouth for many. Its main selling point is the fully wireless feature that is indeed rare to find and the surround effect in particular gets our vote especially when viewing video content that supports 5.1 surround. However, the need for power source means you are trading the speaker cable for a power one. Appreciate that these are different and can sometimes be a life saver, eliminating cable runs from the front to the back of the room completely.
Specifications Overview:
Powerful 5.1 HD surround sound home theatre system
Enclave CineHub connects speakers wirelessly

11 POWERFUL 24-BIT CLASS-D AMPS

Powered by 14 custom-designed drivers and a 10-inch subwoofer

THX Certified, 24 Bit Dolby Digital, DTS, and WiSA Certified

Support for Dolby Digital Plus, Dolby Digital, DTS Digital surround, Dolby Pro Logic II
Connectivity: 3.5mm ANALOG, BLUETOOTH, eARC/ARC, Optical Input
Article by DEBJYOTI MUSTAFI