We will be looking at budget smartphones with small displays around the 5.5-inch ballpark and up to 6-inch with resolution at Full HD or higher. These would be Apple's iPhone SE level devices at a similar or less in price. A welcome for bargain hunters and consumers in general.
Back when iPhone 8 Plus with its 5.5-inch display was considered big, the 5.5-inch displays have fallen out of fashion. We look at 8 of the best budget smartphones with display around the 5.5-inch mark and up to 6.0-inch with Full HD or higher resolution. Not that long ago, these would sometimes be known as phablets. With smartphone display sizes growing at a phenomenal rate, phones at 6.0-inch or under are now considered small. Still as budget smartphones go, these offer plenty of high end specifications, premium design, strong metallic body and features rich yet doesn't burn a hole in your pocket.
To top that off, manufacturers in the budget segment are upping their game with features like fast charging and high capacity battery, dual cameras, massive memory and storage, fast octa-core processors and elegant design, polished metal body as well as finger print scanner.
Having this much power, memory and storage, you don't have to settle for anything less even on a budget. Also, remember that yesterday's flagship smartphones are todays gold, don't miss out on renewed or left over stocks offered at bargain basement prices. You will get more for your money than buying some random budget smartphone from some obscure brand.
Top 5 Best 5.5-inch (up to 6-inch) Affordable Smartphones with Full HD Display
Here is a quick overview of our list. Higher resolution displays at Full HD or 1920 x 1080 offers higher pixel density or pixel per inch (PPI) and therefore greater detail and sharper image. Compare this to standard 720p or HD resolution offers 1280 x 720 pixels, a Full HD display offers 2.25 x more pixels. Other notable features are also listed below. Features like all metal body, contoured front glass cover, fingerprint scanner, Type-C connector, fast charging and high capacity battery becoming increasingly common making these budget smartphones very appealing.
Out but not over, the iPhone 13 Mini comes with a 5.4-inch 2340×1080 OLED display, A15 Bionic processor, 4GB RAM, and storage options of 128/256/512GB with 128GB base storage. This model may be two generations beyond and has been pulled from the Apple store, but if you can still get your hands on them, they are a perfectly good compact phone. It features 12+12MP rear and 12MP front cameras. The phone is powered by a 2406mAh battery. The screen is bright and pushes accurate colours but can only offer 60Hz refresh rate tops. Battery life may come up short too if you are a heavy user. Bottom line is you will appreciate it for its compact design with a full-size performance​​.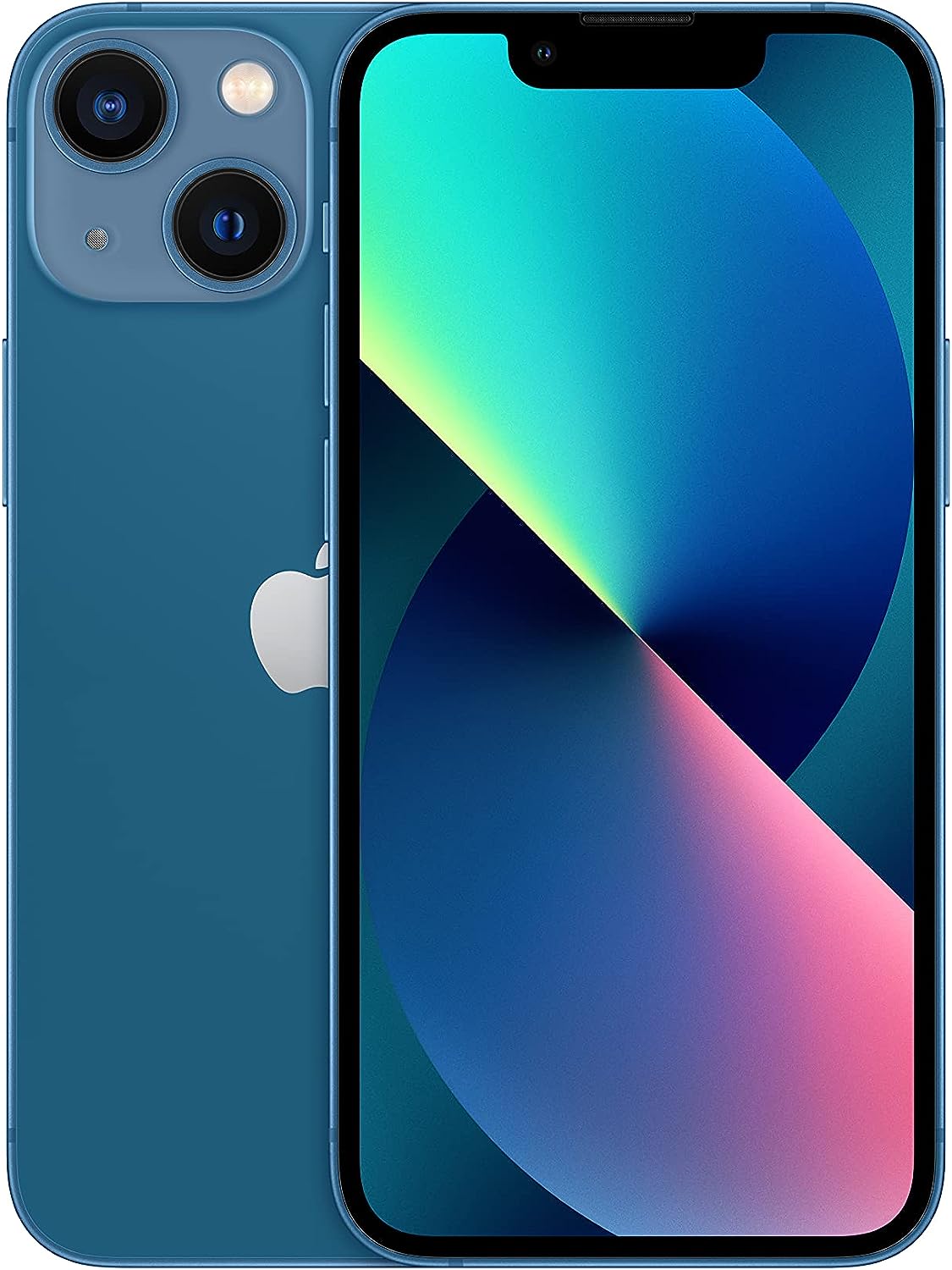 Compact and Lightweight: Easy to carry and use.
Bright and Accurate Screen: High-quality display.
Excellent Camera System: Provides great photo and video quality.
Fast Performance: Efficient and responsive.
128GB Base Storage: Ample storage in the base model.
With a 4.7-inch screen, this phone is affordable, light, thin, and compact if you are not worried about its dated design. It offers 5G connectivity with C-band support and a super-fast processor. Again, the main drawbacks are its dated feel, LCD instead of OLED, relatively small screen and below-average battery life​​. The camera also lack night mode and ultra wide lens. Plus the base model only comes with 64GB storage.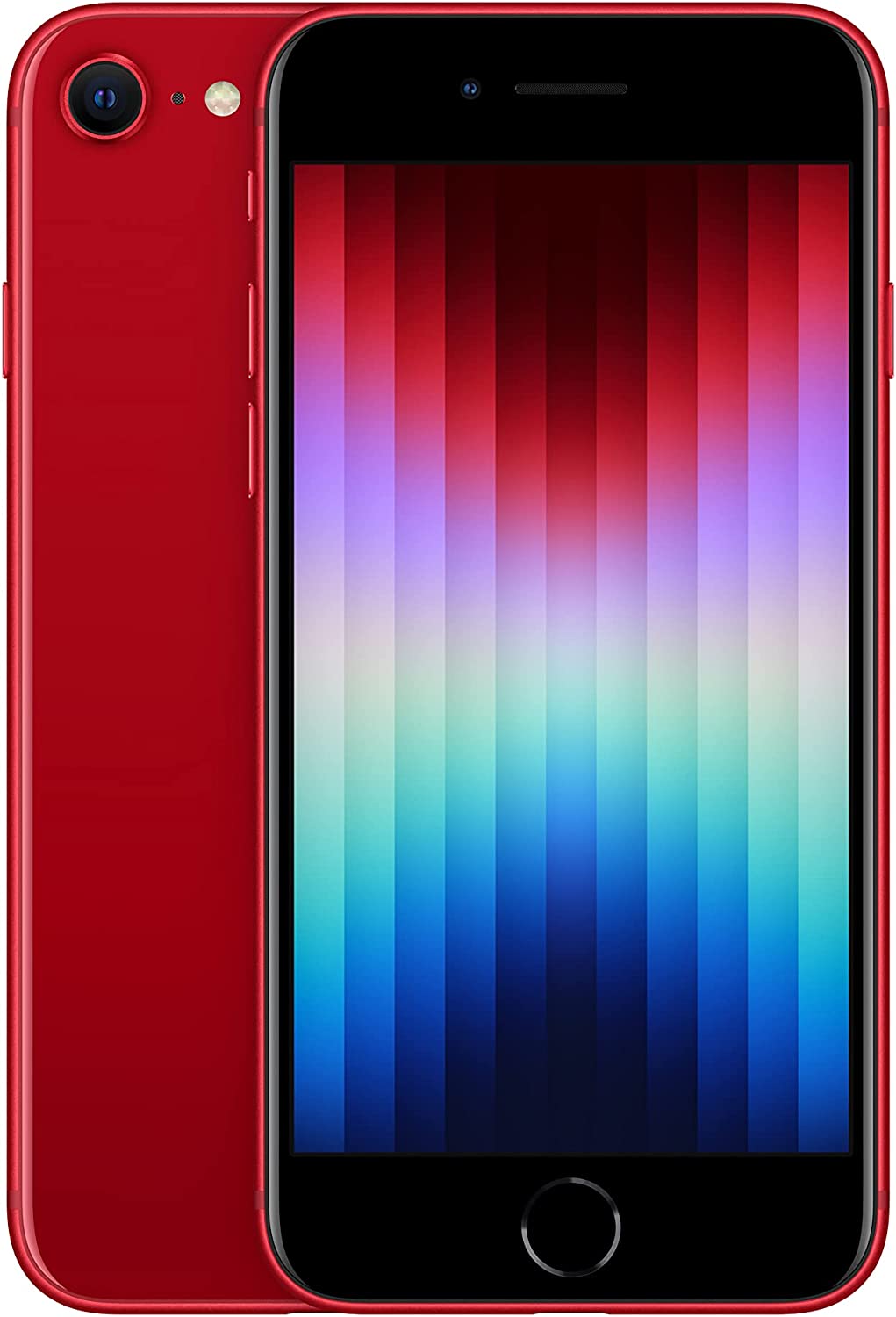 Affordable Price: Positioned as a budget-friendly option in Apple's lineup.
Compact Design: Light, thin, and easy to handle.
Classic iPhone Style: Retains the traditional iPhone design with a button.
5G Connectivity: Includes support for C-band 5G.
Powerful Processor: Equipped with a fast CPU.
Camera Quality: Great for day shots and video recording.
The most affordable flagship from the Galaxy S23 range of smartphones with a compact 6.1-inch screen, this model is known for its fresh and solid design, sharp and vibrant display, great performance, and dependable battery life. However, the 128 GB model has slower storage and RAM​​.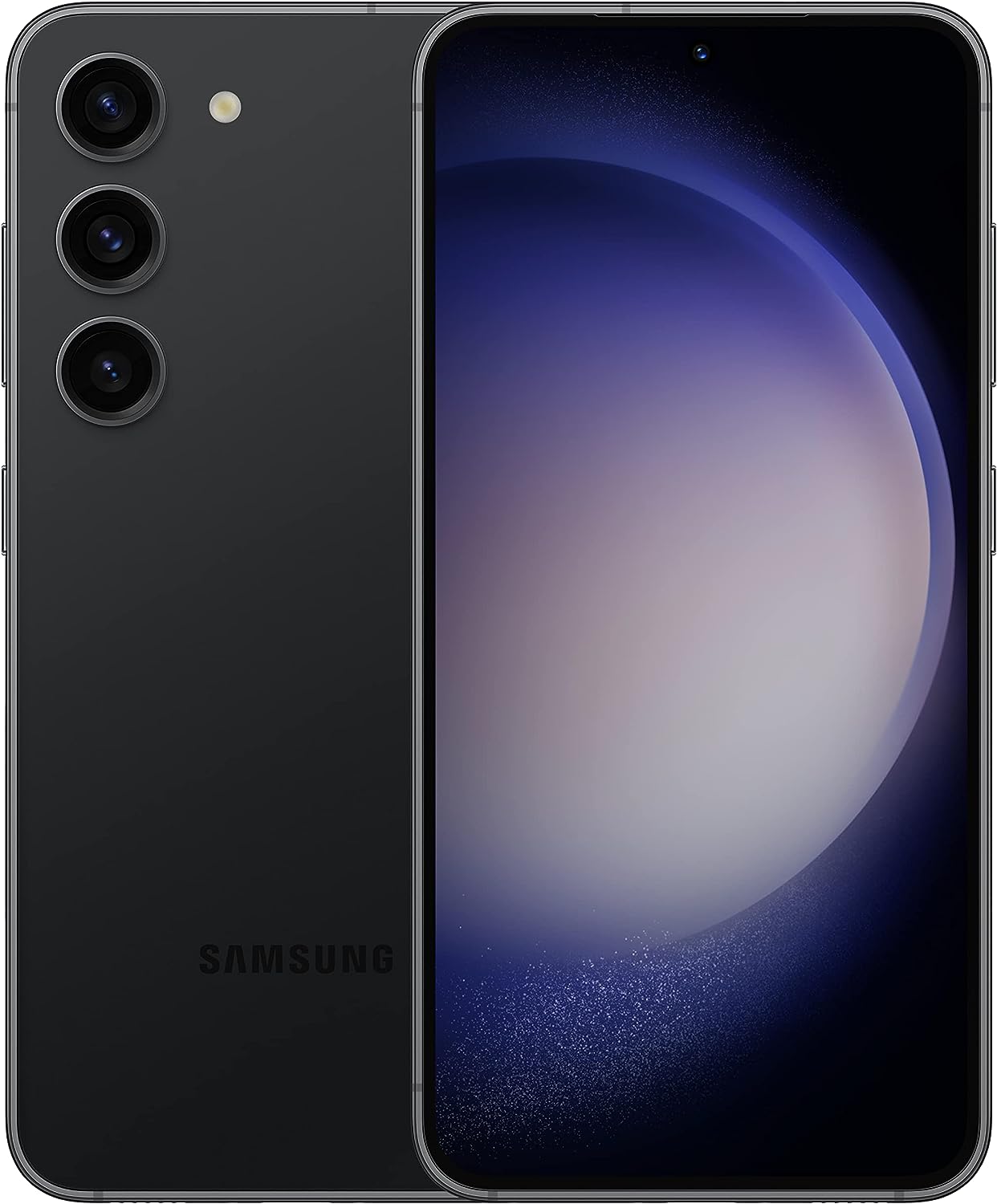 Fresh, Comfortable Design: A design that is both modern and ergonomic.
High-Quality Speakers: New speakers that offer great sound quality.
Sharp and Vibrant Display: A display known for its clarity and vibrant colors.
Performance Boost: Significant improvements in overall performance.
Triple Camera System: A versatile and high-quality camera setup.
Dependable Battery Life: Reliable battery performance for extended use.
Storage and RAM: The 128 GB model comes with slower storage and RAM compared to other models​​.
The Xperia 5 IV boasts a 6.1-inch 2520×1080 AMOLED display, Qualcomm Snapdragon 8 Gen 1 processor, 8GB RAM, and 128GB expandable storage. It offers a premium design, compact size, great colour accuracy and a huge 5,000mAh battery. It runs Android 12 and features a triple rear camera setup (12+12+12MP) and a 12MP front camera. The phone also supports wireless charging and has a range of creative software features. It's particularly appreciated for its manual camera modes and sophisticated design​​.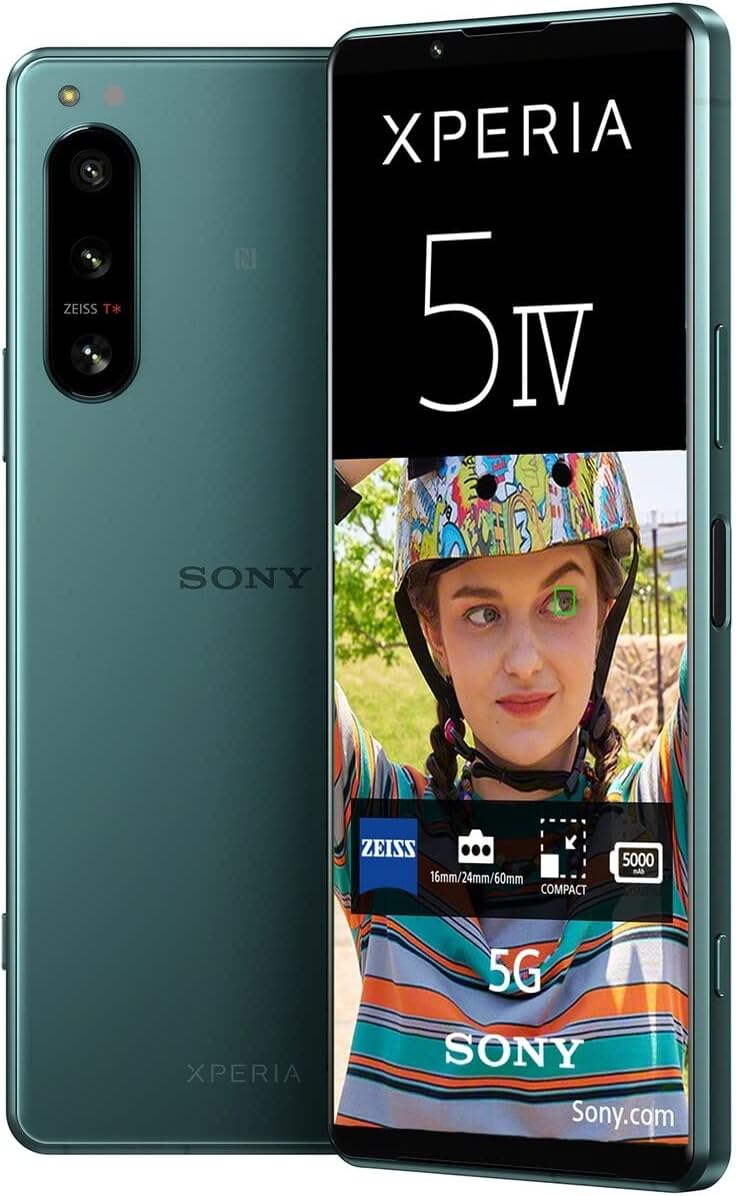 Premium Design: Sophisticated and compact in design.
Bright 6.1-inch OLED Display: Offers great color accuracy.
MicroSD Card Support: Expandable up to 1TB.
3.5mm Audio Jack: Includes a traditional headphone jack.
Notification LED: Provides visual alerts for notifications.
Great Battery Life: Equipped with a 5,000mAh battery.
Wireless Charging: The first in the Xperia 5 series to offer this feature.
Sony's Creative Suite: Includes Photo Pro, Cinema Pro, Video Pro, Music Pro for content creation.
It features a 5.9-inch screen, a powerful chipset, good stereo speakers, wireless charging, and IP68 water and dust protection. The main drawbacks are its unchanged design and the camera system, which is not flagship-grade​​.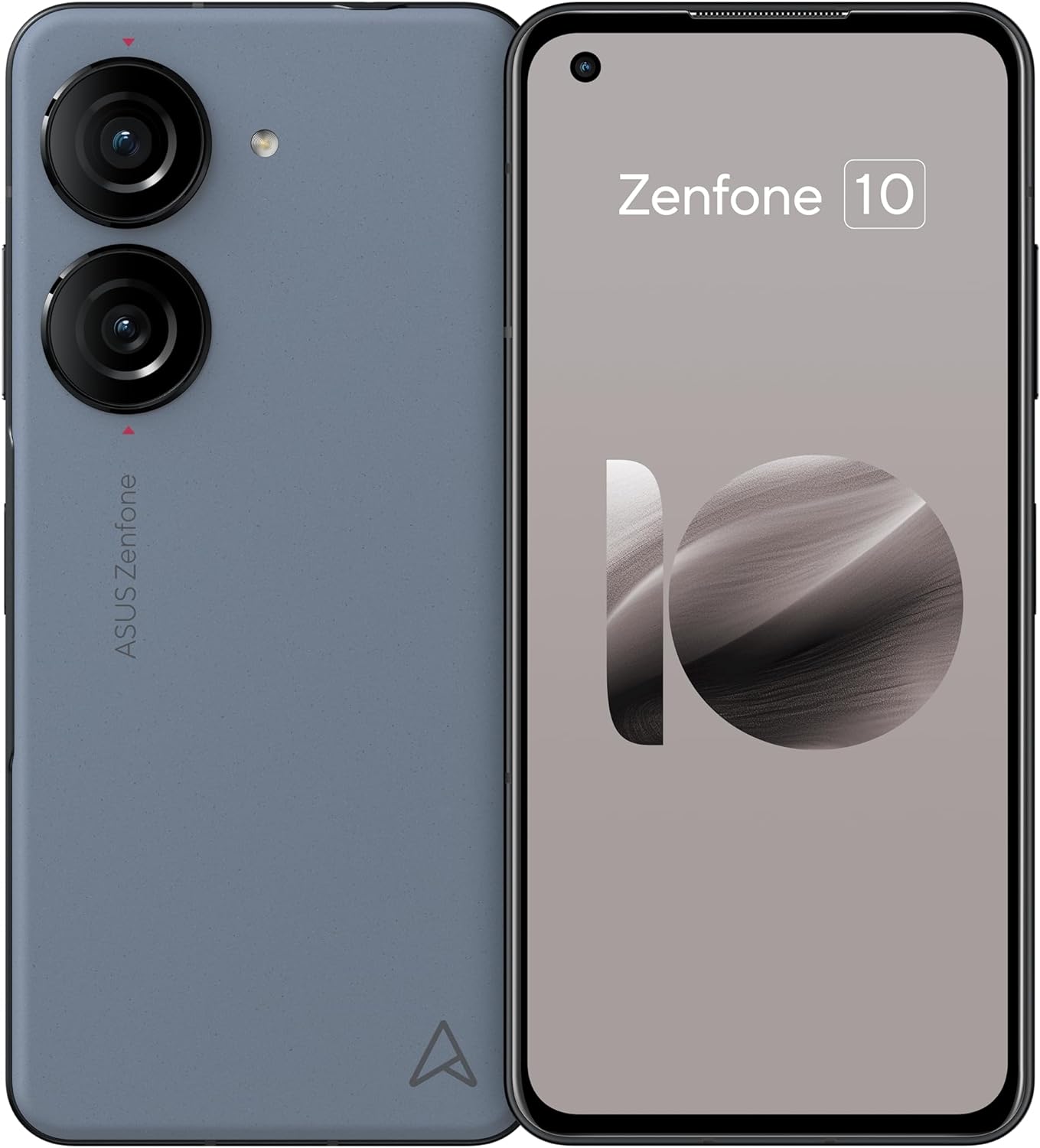 Compact Size: Easy to handle and carry.
Powerful Chipset: Ensures smooth performance.
Good Stereo Speakers: Provides quality audio experience.
Wireless Charging: Adds convenience for charging.
3.5mm Headphone Jack: Retains traditional audio connectivity.
Fast and Accurate Fingerprint Scanner: Enhances security and ease of access.
144Hz Display Refresh Rate in Games: Offers a smoother gaming experience.
Solid Battery Life: Reliable for extended use.
Great Selfie Camera: Impressive for capturing self-portraits.
IP68 Water and Dust Protection: Ensures durability against elements.
Also consider Asus Zenfone 9: This smartphone has a 5.9-inch 2400×1080 AMOLED display, Qualcomm Snapdragon 8+ Gen 1 processor, up to 16GB RAM, and storage options of 128/256GB. It runs on Android 12 and includes 50+12MP rear and 12MP front cameras. Its battery capacity is 4300mAh. The Zenfone 9 is acclaimed for its compact, premium design and gaming phone-grade power​​.
With Pixel 8 and 8 Pro out, it is time to take a look at the previous pixel. This phone features a 6.1-inch 2400×1080 AMOLED display, Google Tensor G2 processor, 8GB RAM, 128GB storage, and comes with Android 13. It boasts 64+13MP rear and 13MP front cameras and has a 4385mAh battery. It is known for its fantastic still images and performance that punches above its price bracket​​.
Display: 6.1-inch 2400×1080 AMOLED screen.
Processor: Google Tensor G2.
RAM: 8GB.
Storage: 128GB.
Operating System: Android 13.
Cameras: 64+13MP rear and 13MP front cameras.
Battery: 4385mAh.
Performance: Fast and long-lasting, with excellent photo capabilities.
Design: Compact and user-friendly.
Previously Featured Phones
Honor 6X Dual Camera 5.5-inch FHD Smartphone –

DUAL CAMERA, 3GB RAM, 32GB ROM

Motorola Moto G4 Plus 5.5-inch FHD Smartphone –

2GB RAM, 16/32/54GB ROM

BLU VIVO 6 5.5-inch FHD Smartphone –

4GB RAM, 64GB ROM

Honor 5X 5.5-inch FHD Smartphone –

2GB RAM, 16GB ROM

UMIDIGI Max 5.5-inch FHD Smartphone –

3GB RAM, 16GB ROM

BLU VIVO 5R Refresh 5.5-inch FHD Smartphone –

3GB RAM, 32GB ROM

Asus ZenFone 3 Laser 5.5-inch FHD Smartphone –

2/4GB RAM, 16/32GB ROM

BLU PURE XR 5.5-inch FHD Smartphone –

4GB RAM, 64GB ROM
BONUS: OnePlus 3 5.5-inch FHD Smartphone – 6GB RAM, 64GB ROM
Let's take a look at each of these budget smartphones with 5.5-inch display.
Who says you need top bucks for a dual camera phone. Honor, a sub-brand of Huawei now carries budget dual camera smartphones. The Honor 6X and Honor 8 are two of such offerings. Taking its cue from Huawei's flagship the Huawei P9, Honor 8 comes with Dual 12MP cameras while the cheaper Honor 6X comes with a 12MP and 2MP lens for its rear camera. Still it is not short of features with long battery life, finger print scanner for quick 0.3 second unlocking, octa-core processor coupled with plenty of memory (3GB) and storage (32GB) pushing a Full HD 5.5-inch display.
Instead of the top left corner, the lenses are arranged in the middle of the phone, making the rear design symmetrical. You get the 12MP lens, 2MP lens and finger print scanner in a column. Front camera is no less impressive with an 8MP sensor with features like self-adaptive colour detection for natural skin tone. All that is wrapped around an ergonomic metal frosted metallic body with smooth curves and premium textured 2.5D curved glass with only 8.2mm thin.
Dual Rear Cameras | 3GB RAM memory | 32GB Storage | Rear Fingerprint Scanner | Metal Body
CPU: Hisilicon Kirin 655, Octa-Core (4×2.1 GHz+4×1.7 GHz)
Memory & Storage: 3GB RAM, 32GB ROM
Notable Features: Dual rear facing cameras (12MP + 2MP), 8MP front facing camera, finger print scanner, NFC, metallic body, high capacity 3340 mAh battery
Colours: Gold, Silver or Grey
---
Motorola's G series is a family of smartphones that includes the G4 Plus, G4 and G4 Play. Top of the G family is the G4 Plus with 16MP laser focus main camera, blazing fast TurboPower charging (6 hours in 15 minutes), fingerprint scanner, super fast octa-core processor, amazing 5MP wide-angle selfie camera and plenty of juice to last you all day and more. The 5.5-inch display pumps out Full HD resolution for sharp and lifelike photos and videos.
There is also a dual SIM variety for those who travels or keeps two SIM, one personal and one for work. Unlike other smartphones in our line-up, the finger print scanner is in front and doubles as home button. Another design move that Motorola has taken with the G4 is to apply a water repellent nano-coating on the case to protect it against moderate exposure to water such as spills, splashes or light rain, not exactly waterproof but nice to have.
16MP laser autofocus main camera | 2GB RAM memory | 16/32/64GB Storage | Front Fingerprint Scanner | TurboPower Fast Charging | Splashproof Design
CPU: 1.5 GHz Qualcomm® Snapdragon™ 617 octa-core processor with 550 MHz Adreno 405 GPU
Memory & Storage: 2GB RAM memory | 16/32/64GB Storage
Notable Features: Fingerprint scanner, fast charging batter with in box adapter and cable, Dual SIM available, Wide angle 5MP front camera, 16MP laser auto focus main camera.
Colours: White or Black
ALSO: Motorola Moto G4 5.5-inch FHD Smartphone
---
BLU has been generous with memory and storage with the BLU VIVO 6. At 4GB of memory and 64GB of storage as standard, it is more than all the smartphones listed here except for BLU PURE XR also with the same amount of storage and memory and OnePlus 3 that spots 6GB of memory and 64GB of storage. It doesn't stop there, the BLUE VIVO 6 comes with a 13MP main camera and an 8MP selfie camera, Type-C port power to quickly charge the high capacity 3130mAh battery, MediaTek helio P10 1.8GHz Octa Core 64-bit processor, front facing finger print scanner and a metallic body.
The design of the phone is reminiscence of iPhone 5, CNC machined aerospace grade aluminium with diamond cut drill polish and mirror like finish on the chamfered edge. The rest of the body has a powder coated gold or rose gold finish. For the front panel, BLU incorporates Corning Gorilla Glass 3 for extra protection from scratches and risk of cracking. The VIVO 6 also takes dual SIM cards and option to add up to 64GB of additional memory via MicroSD.
4GB RAM and 64GB ROM | Type-C USB port | Fast Charging | Dual SIM | Metal Body | Front Fingerprint Scanner
CPU: MediaTek 6755 64 Bit Helio P10 1.8GHz Octa Core processor
Memory and Storage: 4GB RAM memory and 64GB ROM Storage
Notable Features: Finger print scanner, premium metal body, chamfered edge finish
Colours: Rose Gold and Gold
---
Honor 5X is another 5.5-inch device from Huawei's sub-brand, Honor. The Honor 5X has 5.5-inch Full HD display just like the 6X but carries three separate card slots to get your Dual SIM cards and microSD storage card in all at the same time. The Honor 5X is a no-nonsence smartphone with sleek metallic body crafted from aircraft grade polished aluminium and laser-etched logo.
The quick fingerprint scanner lets you unlock your phone securely, launch apps or call your friends with a single tap. The three slots are micro-SIM, nano-SIM and microSD so no compromise. Typically, you would need to sacrifice the space for the microSD slot if you wish to use Dual SIM. Like all other phones listed here, the 5.5-inch screen packs Full HD 1080p resolution fully laminated and optimised  for dynamic contrast and reduced glare.
13MP rear camera, 5MP Wide Angle Front Camera | Three Separate Card Slots (Nano-SIM, Micro-SIM, MicroSD | Dual SIM | Metal Body, Premium Finish | Finger Print Scanner
CPU: Qualcomm® MSM8939 64bit Octa-core 1.5GHz
Memory and Storage: 2GB RAM memory and 16GB ROM storage
Notable Features: 3000mAh battery
Colours: Sunset Gold, Dark Gray or Daybreak Silver
---
The relatively unknown company has so many smartphones in the portfolio, its mind boggling how one can achieve so much. While there are other offerings from UMIDIGI such as the new UMIDIGI Plus also with a 5.5-inch Full HD display and more memory and storage 4GB and 32GB respectively, it is the cheaper UMIDIGI MAX that we have on our list. Complete with the same Helio P10 Octa Core processor, the dual SIM phone has everyone one would need from a smartphone include finger print scanner, ultra high capacity 4000 mAh battery, premium metal body with anodized sandblasted finish. The 5.5-inch display also features a high-saturation 95% NTSC gamut supplied by SHARP coupled with Mali-T860 GPU graphic processing unit for best gaming experience. Much like Motorola, the UMIDIGI MAX comes with Pure Android 6.0 experience.
Helio P10 Octa-core processor | High Capacity 4000mAh battery | Smart Notification Light | 3D Fingerprint Sensor | USB Type-C connector | Dedicated Hi-Fi sound card for studio grade sound quality
CPU: Helio P10 Octa-core processor
Memory and Storage: 3GB RAM memory and 16GB ROM storage expandable to 128GB with microSD card
Notable Features: 13MP rear facing camera and 5MP front facing camera, Fast rear facing camera with 0.3s auto focus and zero shutter lag. Customisable coloured LED notification light on the front of the screen that doubles as touch home button.
Colours: Gray and Gold
---
The VIVO 5R is the sixth generation of the VIVO Series, which includes flagship performance and best design with an affordable price tag. It's visually stunning 5.5-inch Full HD 1080p display ensures you will see images clear and crisp. Also, a uniquely designed curved touch panel and stylish metal housing makes this smartphone a beautiful piece of art. Powered by a 1.3GHz Octa-Core processor from MediaTek, together with 3GB or RAM and 32GB of storage, it offers plenty of power for everyday use.
BLU's attention to detail definitely shows with the BLU VIVO 5R. You get advanced curved edge glass on the display for a smooth liquid surface finish. The aluminium battery cover and frame from premium grade material offers rigidity and aesthetics in a slim 8.1mm thin design. In the audio department, the phone features DTS Surround Sound for a theater like experience for music and video. Then there is the fingerprint sensor to unlock the phone, high capacity 3150mAh battery and Dual SIM support.
13MP Main with LED flash, 8MG front with LED flash |High Capacity 3150mAh Battery | Quick Charge 5V/2A | Fingerprint sensor | Dual SIM
CPU: MediaTek 6753 1.3GHz Octa Core processor 64-bit architecture
Memory and Storage: 3GB RAM memory and 32GB ROM storage, expandable up to 64GB via MicroSD card.
Notable Features: 13MP Sony IMX 258 sensor for rear camera, 8MP selfie camerw with wide angle with front facing flash,
Colours: Slate Grey or Lush Gold
---
The ultra fast 0.03second laser auto-focus is the selling point for the ASUS ZenFone 3 Laser. Having experienced the ASUS ZenFone 2 Laser, we have high expectations of this new release and it does not disappoint. First off, the mid-rage phone is even more affordable and luxurious. When it comes to the budget segment, the thing that manufacturers over look the most is the optics department, ASUS breaks that norm. It uses Sony Camera Sensor and the proven ASUS PixelMaster 3.0 software with 13MP Sony camera sensor with large F2.0 aperture lens and laser auto-focus to calculate the distance and lighting for better clarity especially in low light conditions. There is also Electronic Image Stablisation (EIS) to make sure you get a clear video recording.
With the third generation ASUS ZenFone 3, ASUS has decided to ditch the plastic body in favour of a fully metallic design with premium easthetics and ergonomic take of the smartphone all in a body measuring only 7.9mm. The screen is fronted with 2.5D Contoured Corning Gorilla Glass for extra protection and a curved fluid edge around the 5.5-inch Full HD display packing 1920 x 1080 pixel resolution capable of up to 500nits brightness. Other features include the 3000mAh battery with advanced power saving features, fingerprint sensor that doubles as a shutter button so you swipe down to activate the selfie camera and click to shoot. It also lets you take call with a double tap or launch your apps with specific fingerprints (up to 5). The fingerprint sensor is located on the back beneath the rear facing camera. Finally, the speaker has also received an upgrade the new five-magnet construction and metal voice coil designed to deliver powerful and high quality sound. The AudioWizard lets you customise the sound profile for movies, gaming, presentation, music or smart mode.
CPU: 64-bit Qualcomm® Snapdragon™ Octa-Core 430 1.4GHz Processor
Memory and Storage: 2/4GB ROM memory and 16/32GB ROM storage
Notable Features: 13MP Laser autofocus rear camera, 8MP front facing wide angle selfie camera, powerful speakers, FM receiver, Dual SIM support, 3000mAh capacity battery
Colours: Glacier Silver or Sand Gold
---
The BLU Pure XR is a mid-range phone with 5.5-inch Full HD 1080p Super AMOLED display. Powered by MediaTek P10 Octa-Core processor clocking up to 2.0GHz, the phone does not only look good in its metal design but powerful too with plenty of memory and storage, 4GB and 64GB to enjoy everything you can throw at it. The display is fronted by Corning Gorilla Glass 3 with a curved glass edge similar to those found on other major flagship smartphones. The body of the phone is made from aerospace grade 7000 series aluminium. But the highlight for this phone has to be the Super AMOLED Full HD display with 1920 x 1080 resolution and 400ppi density.
You also get front facing finger print sensor on the start button, 16MP main camera with 6P Lens and Laser Autofocus as well as 8MP front selfie camera. The custom skin over Android also offers a 3D Touch function similar to Apple's 3D Touch where you can call up options for an app before launching it to select, preview or open based on touch, tap or press gesture. In the audio department, the sound system supports DTS surround for theater like experience. Finally, the phone is powered by a 3000mAh battery that supports quick charge and supports Dual SIM.
CPU: MediaTek helio P10 6755 I 64-Bit 2.0GHz Octa Core processor with With Mali-T860 GPU
Memory and Storage: 4GB RAM memory, 64GB ROM storage, expandable up to 64GB via MicroSD
Notable Features: 5.5-inch Full HD Super AMOLED display, 16MP main camera with laser autofocus and flash, 8MP front camera with LED flash, 3D Touch sensitive touch panel, Type-C connector, One Touch Finger Print Sensor.
Colours: Gold or Grey
---
Now in its third generation, the OnePlus is dubbed the Flagship killer and it definitely finishes off the crowded segment with its superlative hardware. The only things that let is down is the Full HD display and camera but you will quickly forgive it's short comings when you see the price tag. The OnePlus 3 got everything right the third time with quick charge yielding a days battery life in 30 minutes, ultra thin aluminium unibody, 6GB RAM memory, 64GB UFS 2.0 storage, Qualcomm Snapdragon 820 quad-core processor, USB Type C port and fingerprint scanner.
CPU: Qualcomm Snapdragon 820 Quad Core, Kryo™: 2x 2.2 GHz, 2x 1.6 GHz processor with Adreno 530 GPU
Memory and Storage: 6GB RAM memory and 64GB UFS 2.0 storage
Notable Features: 5.5-inch Full HD Optic AMOLED display with Corning Gorilla Glass 4 cover, 16MP main camera Sony IMX298 sensor, 8MP front facing camera Sony IMX179 sensor | Fingerprint scanner, Dash Charge, Type-C USB2.0 connector, 3000mAh capacity battery, NFC
Colours: Gold or Grey
Now aiming for the big boys, OnePlus is going for the likes of Apple and Samsung with its new and faster model, the OnePlus 3T. The new smartphone is available with the faster Qualcomm Snapdragon 821 processor, bigger storage option up to 128GB UFS2.0, higher capacity 3400mAh battery and 16MP front facing camera with Samsung 3P8SP sensor making both front and rear cameras equality capable at capturing 16MP images. If you are looking for performance, software and battery but not willing to fork out for a big name, the One Plus 3 is for you.