How many of the things in your house are you actually using? How many of them are just sitting there accumulating dust? Is your life gonna be so affected if you just threw them away? What if you can avoid all these extra stress in the first place and in the process save yourself money. Here's how.
In a 2010 study, those who judged themselves as having a cluttered house had higher cortisol levels throughout the day. Those who didn't feel cluttered, which comprised the majority of the people in the research, had cortisol levels that decreased over the day.
Buying things that you don't really need is not only a huge waste of your money, it's also detrimental to your mental health. Marie Kondo introduced to us the concept of minimalism to solve these problems.
It's about having less and only owning things that really add value or 'spark joy' in your life. Minimalism can be overwhelming to some people but I will help simplify this for you so you can get started right away.
Minimalism isn't for everyone and it may not be as easy as it sounds. Just like with any other lifestyle change, you have to take it step by step. You can start by not buying these 10 items that I will mention below.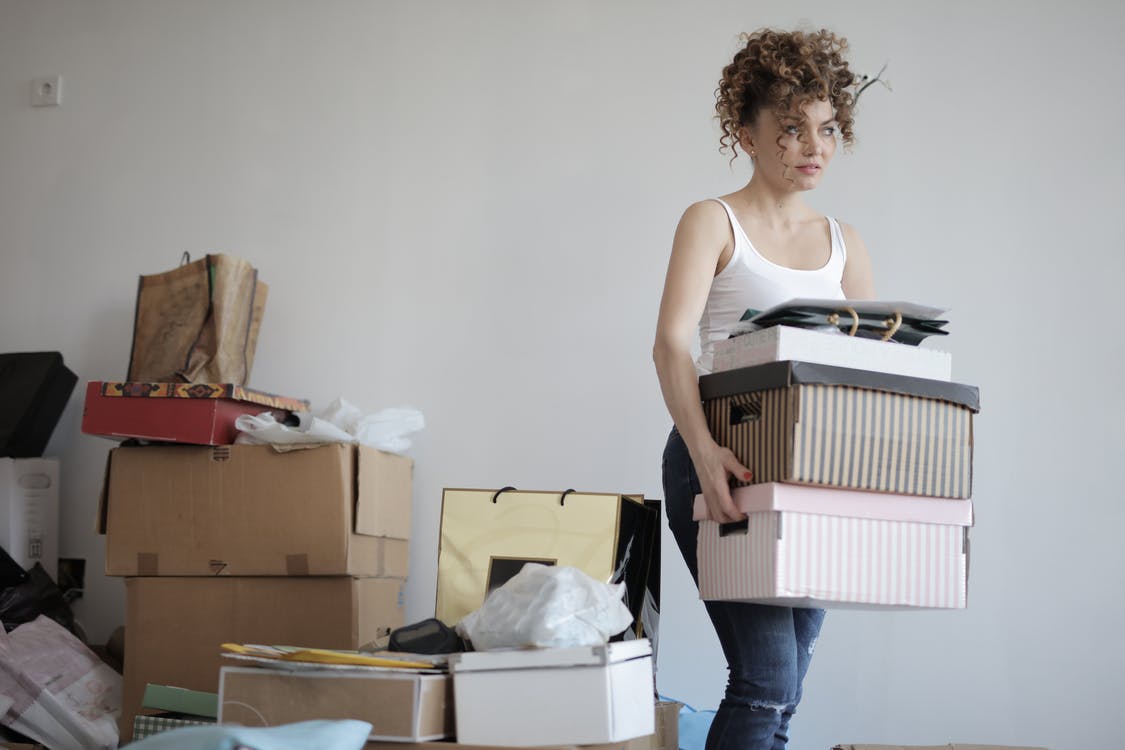 10 Things You Should Stop Buying
Here are the ten things you need to stop buying now.
1. Plastic bottled water
First of all, plastic bottled waters are bad for the environment and for your health. They're polluting our environment because it takes thousands of years to break down and they contain harmful chemicals such as BPA or bisphenol-A which shouldn't be in our bodies.
Second of all, they're bad for your wallet. Bottled waters are priced more expensive because of the convenience they bring. Imagine how much you would be able to save if you just carry your own reusable water tumbler. 
2. Seasonal decorations
We love decorating our houses during our favorite holidays. I admit, it is kind of fun, During Halloween, our homes turn into haunted houses, by Christmas, it turns into Santa's lair filled with
Buying a bunch of decorations that you would only use for a month or less is a huge waste of money. These decorations only take up space in your storage room and end up collecting dust for eleven months or so.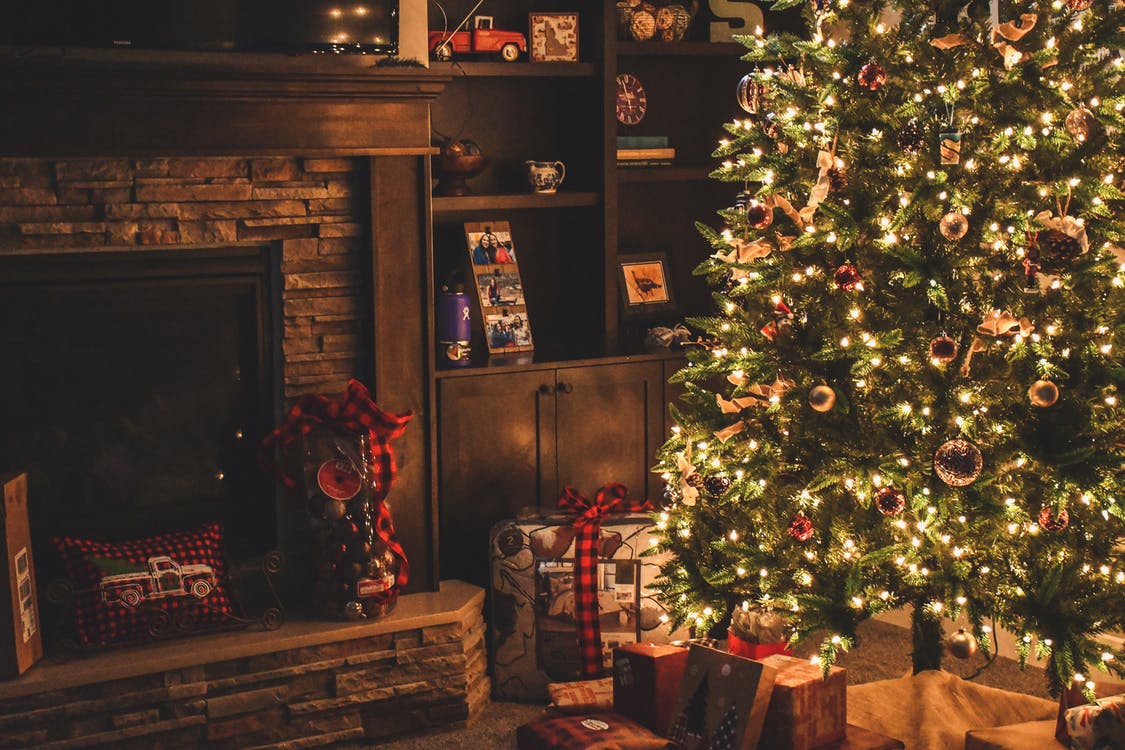 3. New technology
It's crazy how many people wait in line during Apple's early releases just to be one of the first people to snag the newest iPhone or iPad model. They just bought one the previous year and they're already trying to replace it.
I know that the new features can be tempting and it feels good to show off but do you really need all those new features? Doesn't your current phone serve its function already?
Unless your tech has already outlived its useful life, is really slow or damaged and needed replacing, you should stop buying new technology. Your wallet would be fatter and you will have more peace of mind.
4. Souvenirs
We love going to new places, whether it's a different town or a different country. For most people, souvenir shops are one of the most important places to visit before leaving a place.
These souvenirs are usually home decor items, fridge magnets, ornaments, or accessories. But what's your purpose in buying them? Did you buy them because you need them or do you just want something to remind you of that trip?
If your answer is the latter, which is the case for most people, we were blessed with technologies that allow us to capture images with one click so that we may look back to them anytime.
You don't need a miniature Eiffel tower that will just add to the clutter on your shelves. You have all the Instagram or Facebook photos to remind you of that trip forever. And, if you really want to make your memory lasts longer, try printing a photo book. A collection of all those memorable moments captured by your phone or camera.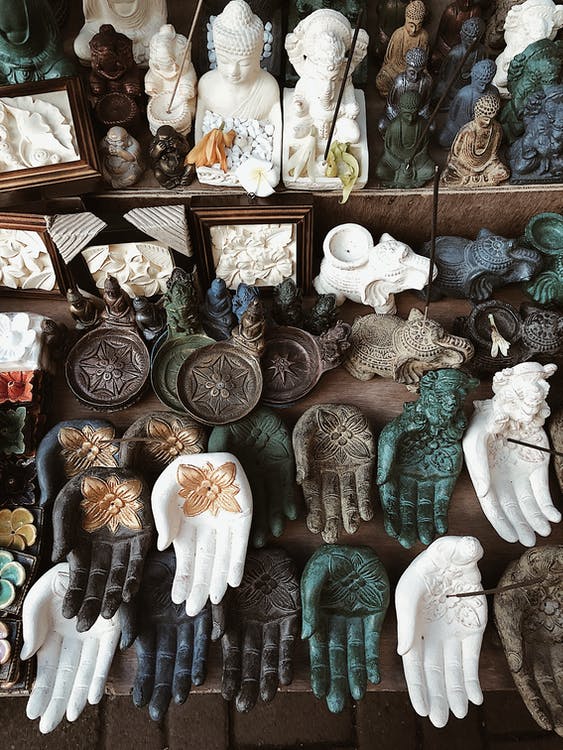 5. Packaged foods
We usually fill up our pantries with packaged foods such as Oreos, pop tarts, cereals, crackers, chips, and boxed mac and cheese. But these foods are terrible for your health. With a tendency to overstock them, some of them just end up getting thrown out because they go past their expiration date.
It's better to just buy whole foods and do your meal preps so that you actually end up consuming the foods you buy before they go bad. This saves both your wallet and your health.
I'm not saying you shouldn't buy a pack of Oreos every now and then. When you crave it, buy it, in moderation. Buy it because you'll consume it, not because you want to stock up your pantry. You'll be better off stocking up on whole foods that you'll consume on a weekly basis than overbuy packaged foods.
6. Cable Television
There are definitely healthier ways to spend your time rather than sitting on the couch in front of your television screen. You get exposed to way too much subliminal advertising and you're putting your health at risk being sedentary for too much.
It's okay to watch a movie or a show once in a while. You can now choose what and when to watch, made possible with on-demand streaming services currently out there. Cable or satellite TV are expensive and to think that for a standard schooling and working household, how much time do you really have to sit around and watch TV. If you hardly use it then it is a huge waste of money.
Also, with Netflix, Disney, Hulu, Apple TV or Prime Video you can be more intentional with what you choose to watch instead of waiting for what comes up and getting bombarded by advertisements trying to get you to buy more stuff. With no long term contracts, you can pick and choose which service to go with and turn them off when you don't need them.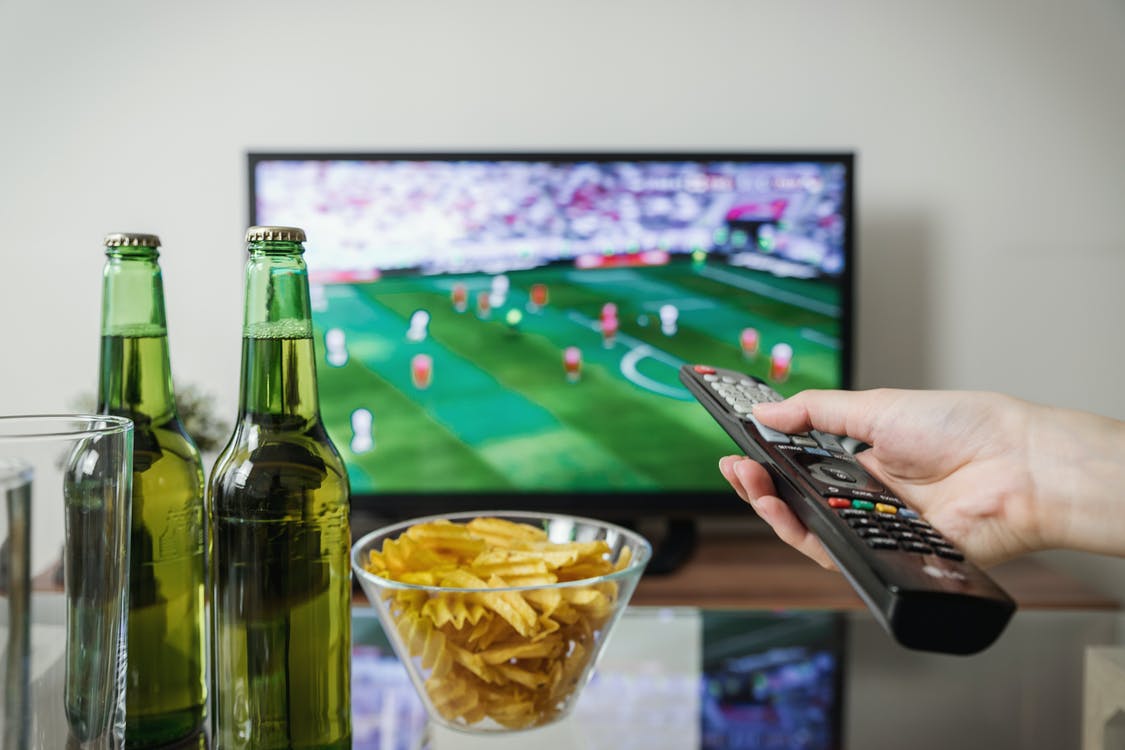 7. Clothes you don't need
Buying clothes you don't need just end up piling up at the back of your closet. Sometimes you don't even remember that you have them in there. Before putting a piece of clothing in the shopping basket, ask yourself "how often am I going to wear this?" and "if it is for a special occasion, do I have other evening wears and clothes reserved for for such an occasion still hanging about in the wardrobe?"
If you answered not so often or you already have something you can wear for a formal evening, then you probably shouldn't buy it. Having a capsule wardrobe will not only help you save space but will also eliminate the time you spend deciding which clothes to wear so you can make better use of your time.
8. Multiple beauty products
You don't really need a 10-step skincare routine. I don't care an influencer with glass-like skin tells you. Most of these cosmetic products contain hundreds of different chemicals that are absorbed by our skin.
They are merely examined to guarantee that they do not pose any short-term risks, but they are not tested to determine how safe they are for you in the long run. As a result, concerns regarding beauty products are on the rise.
These advertisers are capitalizing on your insecurities by selling false ideas of perfection but you don't have to fall into the trap. Just stick to a few products. The more natural or mild the ingredients, the safer they are for you in the long term.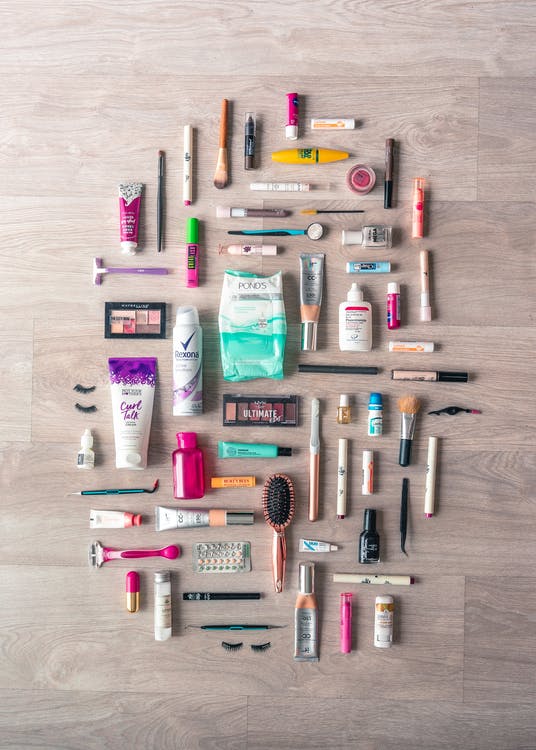 9. Toxic cleaning products
You don't need to buy all those different cleaning products. There are more natural options you can make at home. You only need two vital ingredients and these are baking soda and vinegar. You can add tea tree oil to the mix as well.
Just like what I've said about those beauty products, these cleaning products contain different chemicals that are harmful to us when we inhale them or when they get in contact with our skin. They are also harmful to pets and the environment.
10. Things you can't afford
Avoid buying things that will get you trapped down a consumer debt rabbit hole. You don't deserve to worry for the next few months about how you're gonna pay for whatever expensive item you bought. You deserve to have peace of mind.
The first thing to ask is do you really need it. And, if you really need it, then save up for it. But if you don't, then just forget about it. Don't sign-up to credits or loans just to be able to afford things. These will come back and bite you. There are more important things that you could use your money on, especially money that you don't even have at the moment.
One way to stop falling into the trap of impulse buying is to delay the purchase decision. Sit on it and think about the pros and cons, some of which are listed here. You eventually put yourself off buying what you don't need, avoiding clutter in your life and saving you money.
Closing Thoughts
When we acquire items we don't need, all we get is a fleeting pleasure. Do you work hard so you could afford to buy all the things that just end up piling up in your home, only to be used for a few times? When you learn to live with less, you will realise that you have more time. Time saved tidying up, sorting, picking and choosing, cleaning, organising, storing, folding etc.
You can then use your extra time for the things that truly matter. A clutter-free house is beneficial to your mental health, buying less is beneficial to the environment and lastly, your wallet will love you.
Sources:
Saxbe, D., & Repetti, R. L. (2010). For better or worse? Coregulation of couples' cortisol levels and mood states. Journal of personality and social psychology, 98(1), 92–103. https://doi.org/10.1037/a0016959
June 26, 2. |. (n.d.). Cosmetic complaints climb but products still on market. Retrieved from https://news.northwestern.edu/stories/2017/june/cosmetic-complaints-climb/
Related:
7 Ways to Maintain a Healthy Lifestyle While Working from Home
How to get started with minimalism: 5 quick tips to begin
Article by Breech Mae